FOR IMMEDIATE RELEASE:
powerHouse Books is pleased to announce the February 2020 release of
Brown Bō'hēmians:
Honoring the Light and Magic of Our Creative Community
by Brown Bō'hēmians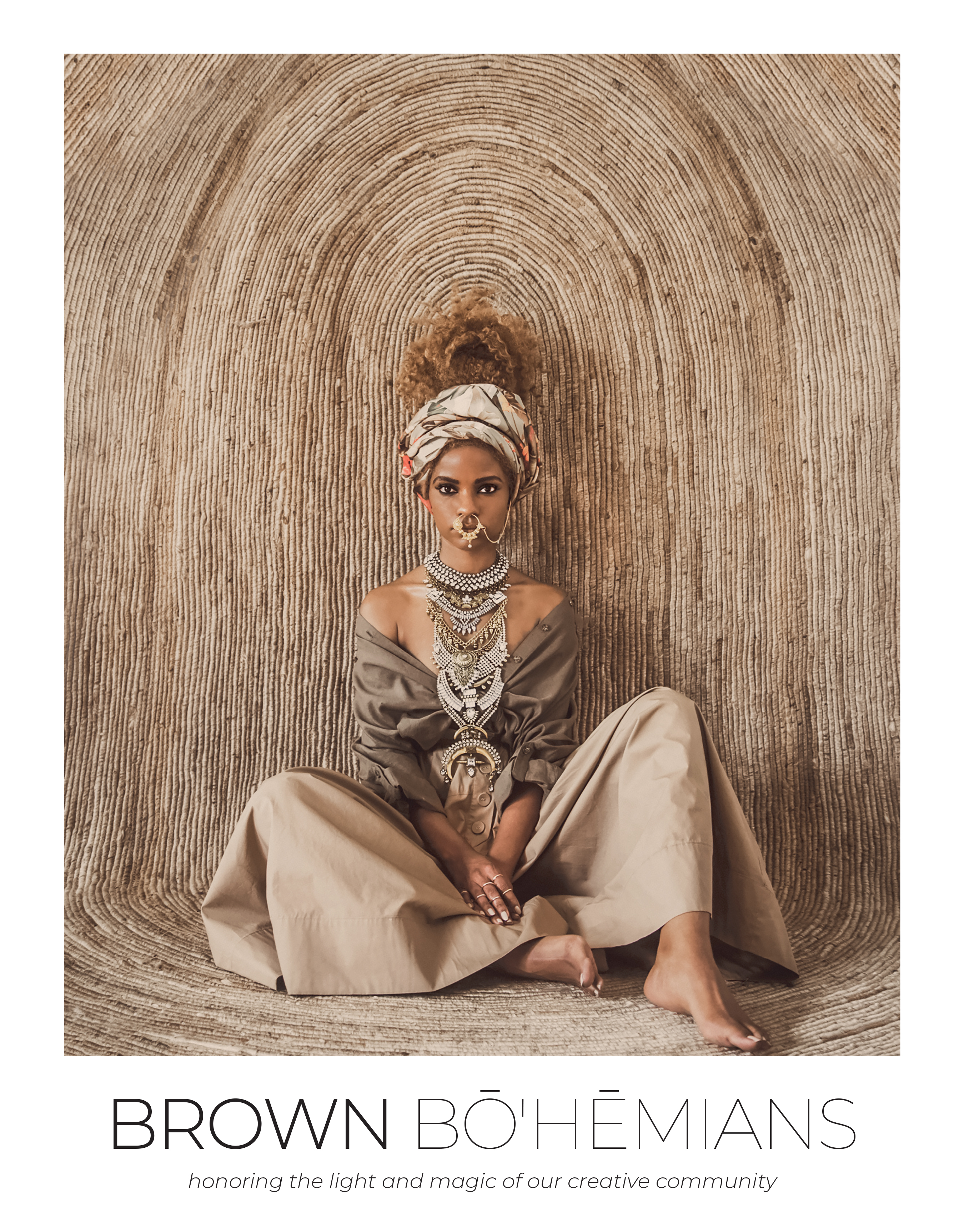 Brown Bō'hēmians captures the essence and voice of an underrepresented demographic: creative people of color. Influenced by a deeply held belief that stories sculpt our collective narrative, a group of authors and artists came together to create this first-of-its-kind collection. Inspired by their unique tastes and experiences in fashion, lifestyle, and art, Brown Bō'hēmians brings a vital and virtual movement, born on social media, to life and into print.

People of color are the originators of all things, yet are all too often overlooked. Each of our stories is unique, but collectively they contribute to the rebuilding of community, and counter hundreds of years of colonialism, narrow minded and harmful media representation, non-inclusive and conformist beauty standards, and a systemic, historical lack of recognition for our contributions. Brown Bō'hēmians reclaims a small piece of a space that has always been rightfully ours.

Created to recognize and elevate the underrepresented and the undervalued, Brown Bō'hēmians is food for the creative spirit that most needs it: you.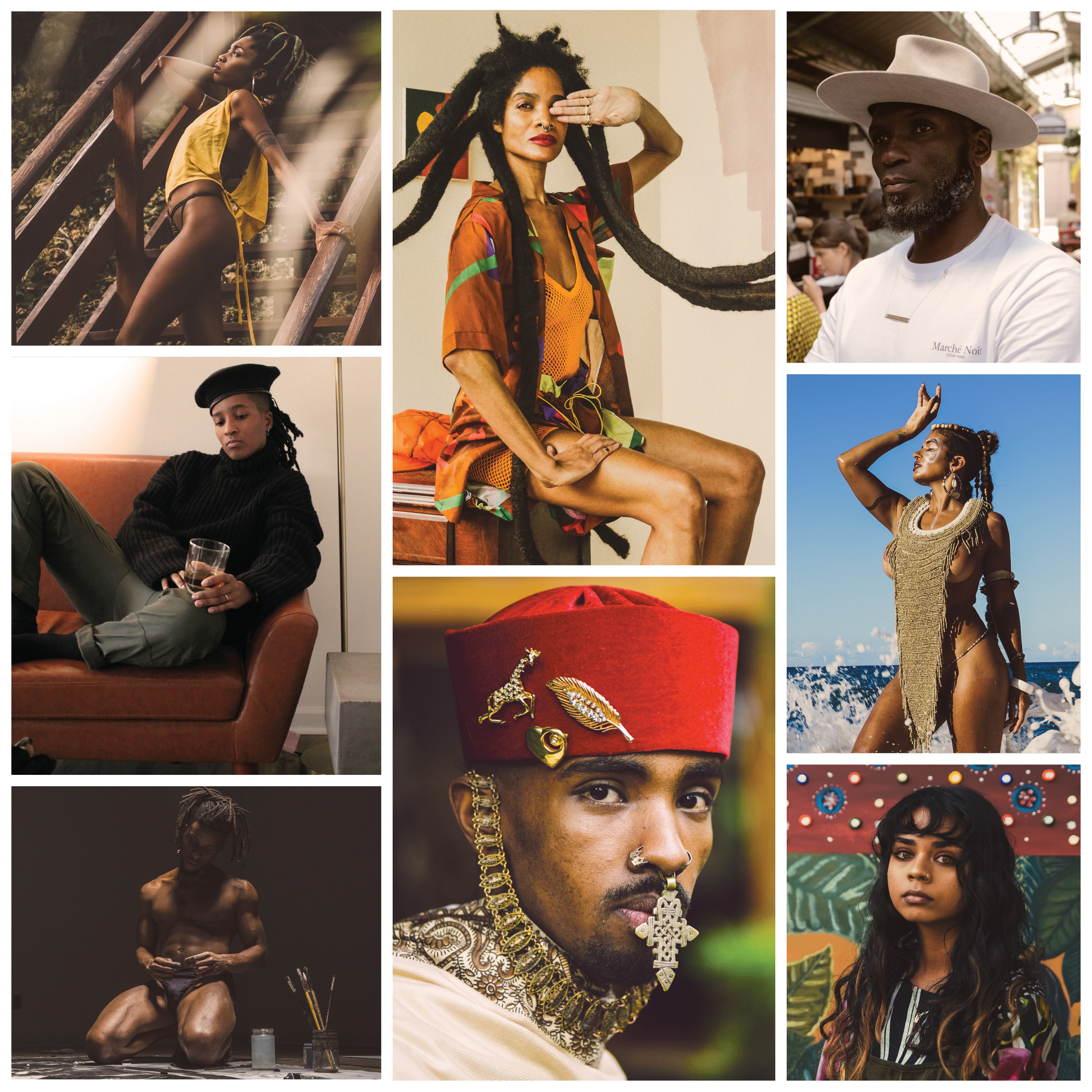 Born in the Mojave Desert, California, Vanessa Coore Vernon's purpose is to live her best, most authentic life—which she'll probably live (two or three) more times. Growing up on both the West and East Coasts fueled her love of exploration and nurtured her wildish spirit. Creative Curator of the lifestyle collective The Bohemian Brands with her partner Morgan Ashley, she blends her love of design, film, travel, and art to create a wanderlust of visual storytelling. Each of the brands acts as an intersection for local and global artistry, while actively providing space to connect, create, and collaborate. Through social platforms, she is able to engage in the celebration of the black and brown community globally. Vanessa currently resides in Atlanta amongst a girl gang of other inspirational women, and is forever indebted to her favorite humans, Valerie and Veronica.

Morgan Ashley is the head of PR and Operations for The Bohemian Brands. Originally from Oakland, California, now residing in Atlanta, she has worked alongside her business partner Vanessa Coore Vernon to curate a lifestyle brand for the global citizen. Self-proclaimed local food advocate, Morgan spends much of her time traveling to experience the world's culture and cuisine. Founded in 2015, the Bohemian Eats Instagram showcases restaurants with enticing lighting, furniture, atmosphere, and design.

Wendy Pruitt is a creative director and graphic designer who loves helping people bring their visions to life. Over the course of her over-15-year career, Wendy has worked on television commercials, radio ads, packaging, websites, piles of postcards, branding, and at least one pin-up calendar. This is her first book. Originally from the suburbs of Rochester, New York, she studied at the University of Florida before moving to Atlanta and attending The Creative Circus. After a decade in the corporate agency world, she set out as the founder of her own agency. While working with The Bohemian Brands, she's provided typeset artwork for products and visual brand boards. Wendy currently lives just outside Atlanta, in Decatur (where it's greater) with her husband, son, three cats, a dog, a fish, and a mess.
A partial preview is available by clicking here:
Brown Bō'hēmians
Bohemians / Profiles / Creatives / All Shades of Brown
Hardcover, 8.75 x 11 inches, 224 pages
ISBN: 978-1-57687-923-8, $39.95 US/ $53.95CAN
High-res scans to your specification are available upon request; scanning from the book or lifting images from the mechanical file are strictly prohibited. Mandatory credit line: From Brown Bō'hēmians by Brown Bō'hēmians, published by powerHouse Books.

For more information, please contact:
Morgan Ashley
morgan@thebohemianbrands.com
BrownBohemians.com IG: @brownbohemians
For contact at powerHouse Books, please contact:
Madison Morales
madison@powerhousebooks.com
Facebook | Twitter | Instagram

© Copyright 2020 powerHouse Books

View web version
Unsubscribe here