FOR IMMEDIATE RELEASE:
powerHouse Books is pleased to announce the January 2016 release of
Paris in Winter:
An Illustrated Memoir
By David Coggins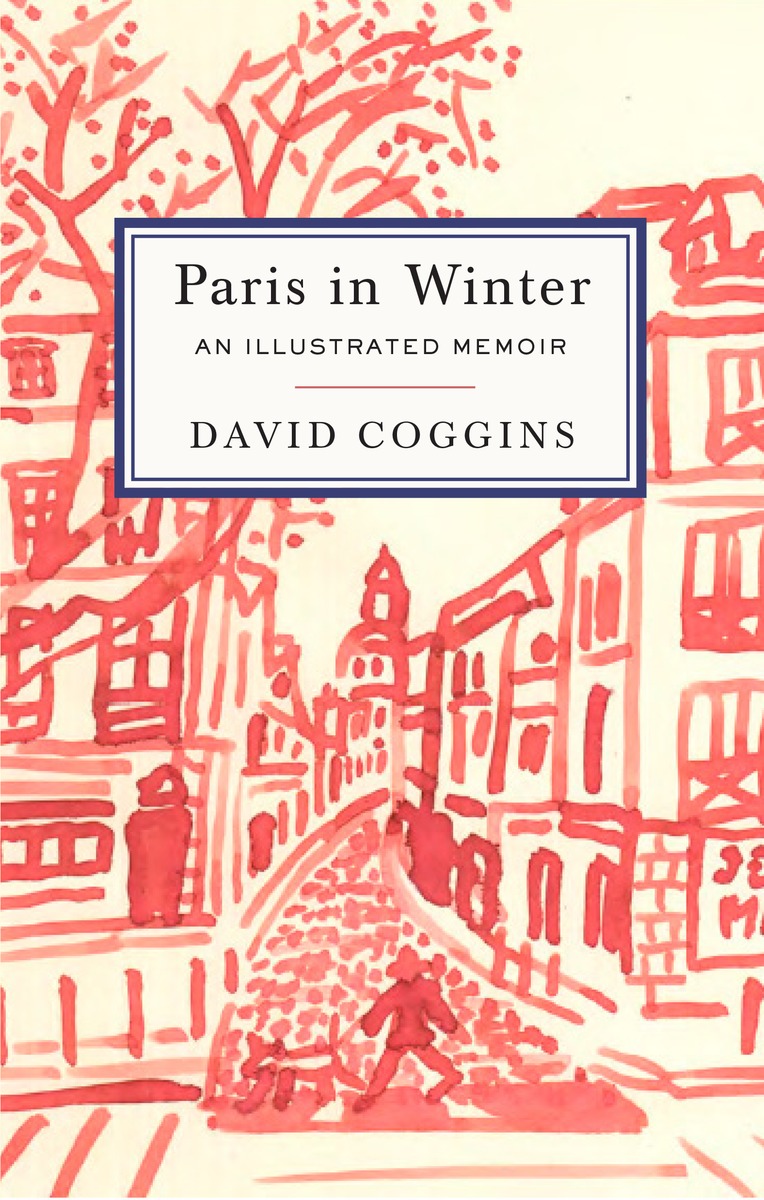 Paris in Winter combines fanciful ink and watercolor drawings by American artist and writer David Coggins with charming vignettes about his family's annual New Year's sojourns to Paris, which, because of their unending love for the city, they've been taking together for almost 20 years. This memoir of poetic, lighthearted stories highlights the family's passion for art and food, fashion and social life. Family rituals—from having lunch each January at the delightful Le Grand Vefour to haunting favorite antique shops and seeking out-of-the-ordinary spots, like a little known garden or a gypsy circus—are interspersed with serendipitous moments: hearing Bono sing "Happy Birthday" to a friend in a bistro, adopting an abandoned lap dog, and the simple pleasures of Parisian street life.
Coggins's delicate and intimate drawings capture classic Parisian scenes as well as family and friends against the backdrop of the elegant City of Light under the cloak of winter. Across cafés and hotels, apartments and galleries, the family mixes with a lively group of Parisian and international actors, designers, writers, and students. Furthermore, Coggins weaves in fascinating bits of the city's history and artistic lore, from Victor Hugo's interior designs to the painting that legend has it started Impressionism, to delight Francophiles all over.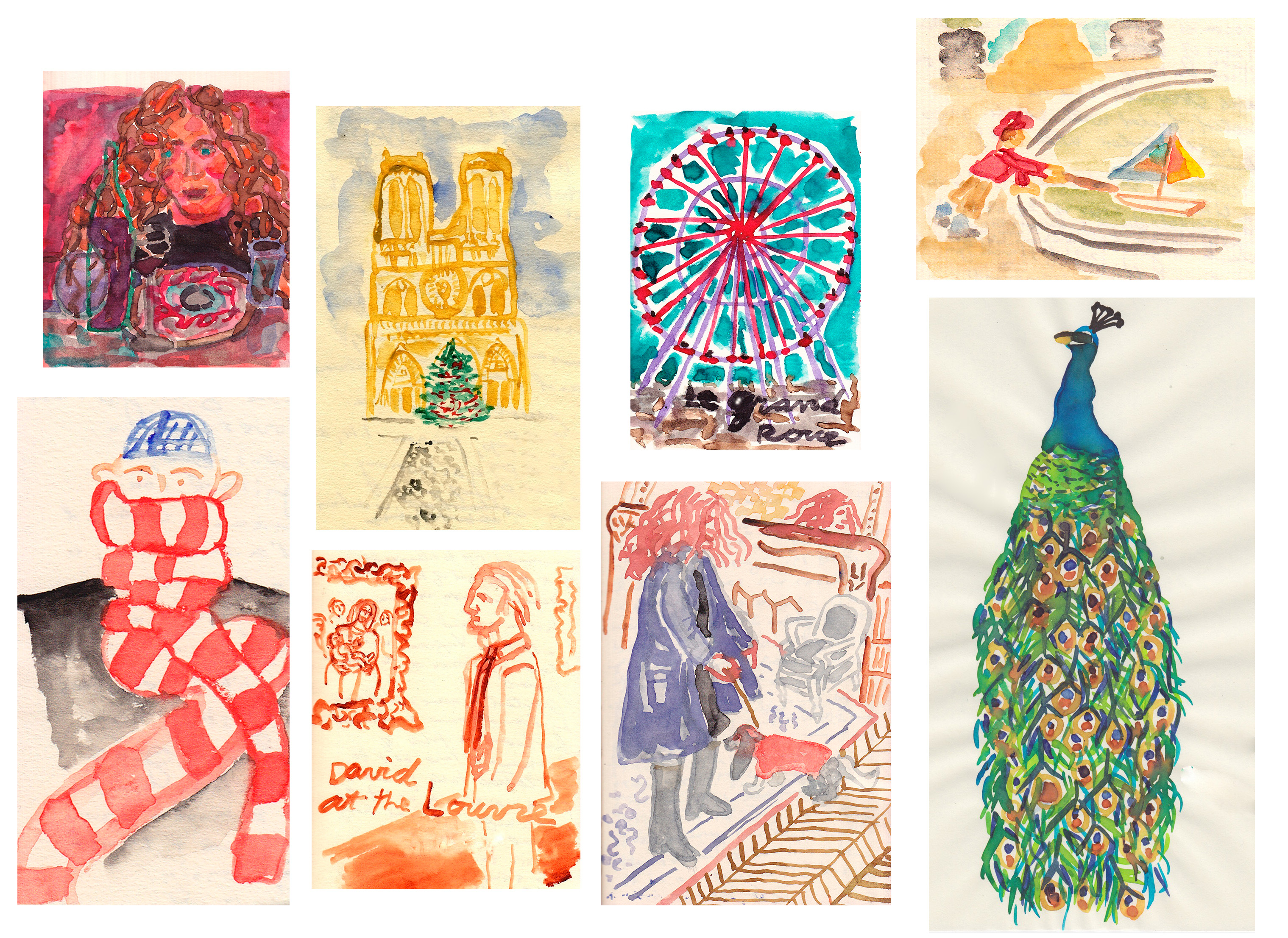 David Coggins is the author and illustrator of the travel memoir, The Nostalgic Heart, recipient of an Independent Publisher Book Award. His eight-volume set of daybooks, published under the pseudonym Robert Carolina, is in the collection of the Minneapolis Institute of Art. His artwork has been exhibited in Paris, London, and Santiago, Chile as well as in U.S. galleries and museums. Coggins has designed for a number of U.S. theaters including Théâtre de la Jeune Lune, Guthrie Theater, and La Jolla Playhouse. His set for The Deception was chosen for "From the Edge," a U.S. exhibition on performance design that toured New York, Prague, and Moscow. He lives in Minneapolis.
A partial preview is available by clicking here: Paris in Winter
Paris / Travel / Memoir
Hardcover, 5.25 x 8.25 inches, 272 pages
ISBN: 978-1-57687-777-7, $24.95 US/CAN
High-res scans to your specification are available upon request; scanning from the book or lifting images from the mechanical file are strictly prohibited. Mandatory credit line: From Paris in Winter by David Coggins, published by powerHouse Books.
For more information, please contact:
Miranda Wonder, Publicist
powerHouse Books, 37 Main Street, Brooklyn, NY 11201
Tel: 212-604-9074 x118, Fax: 212-366-5247, email: miranda@powerHousebooks.com
Facebook | Tumblr | Twitter | Instagram

© Copyright 2015 powerHouse Books

View web version
Unsubscribe here