FOR IMMEDIATE RELEASE:
POW! Kids Books is proud to present the September 2022 release of
I Am Today
Written by Matt Forrest Esenwine
Illustrated by Patricia Pessoa
While playing on the beach in her coastal town, a young girl comes across a sea turtle ensnared by a wire. Her town is home to a factory that has provided jobs for many of her neighbors, including her mother, but it has also been dumping garbage from a pipe into the nearby waters, threatening the creatures that live in them.

Children are used to being asked what they'll do and be when they grow up, but the girl knows there is so much she can do today to help. Unable to forget the sight of the struggling turtle, with a fantastic act she inspires the townspeople to compel the factory to change its destructive ways.

Written in spare and evocative poetry, I Am Today is an empowering story for children who want to be the change the world needs.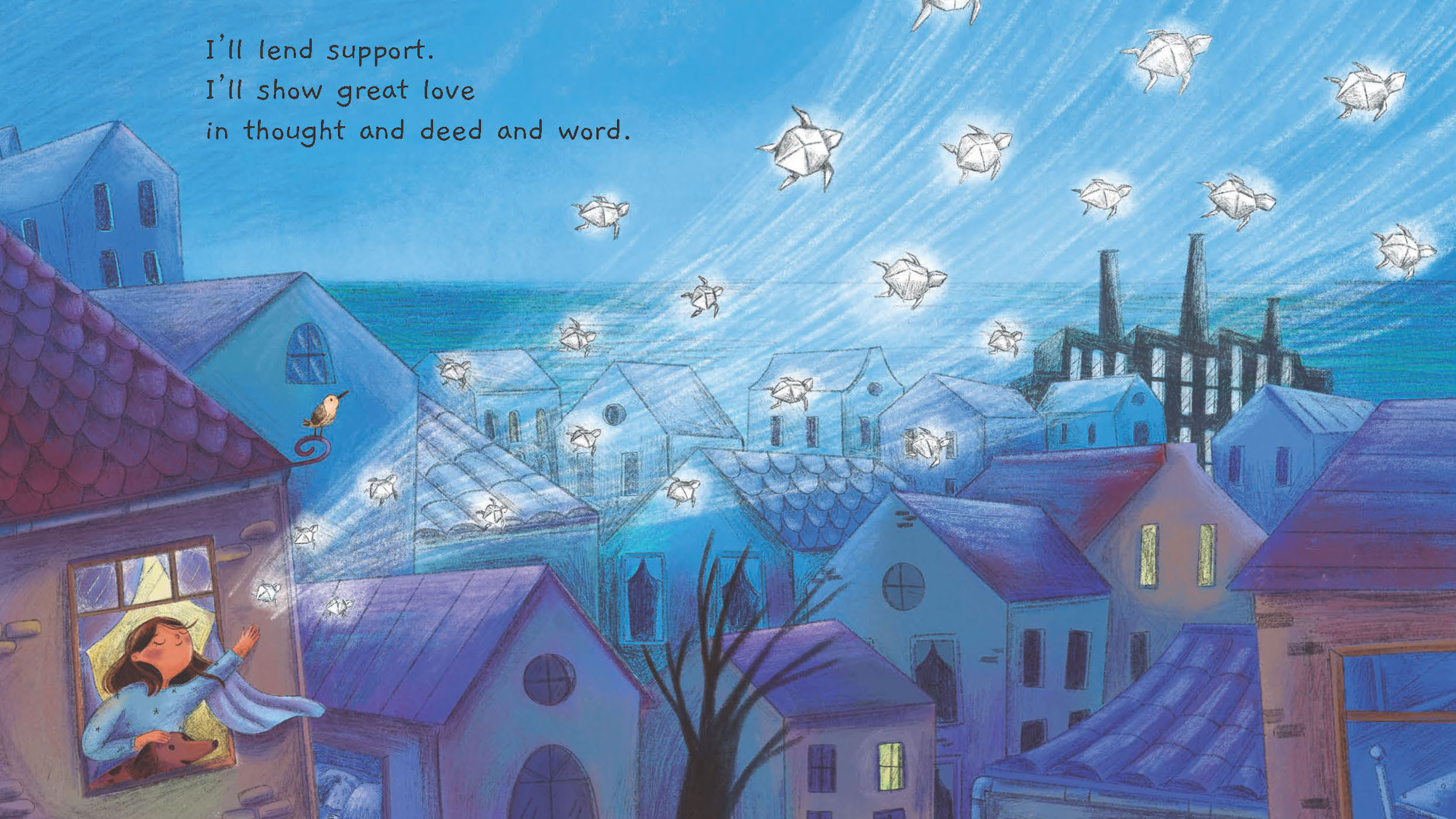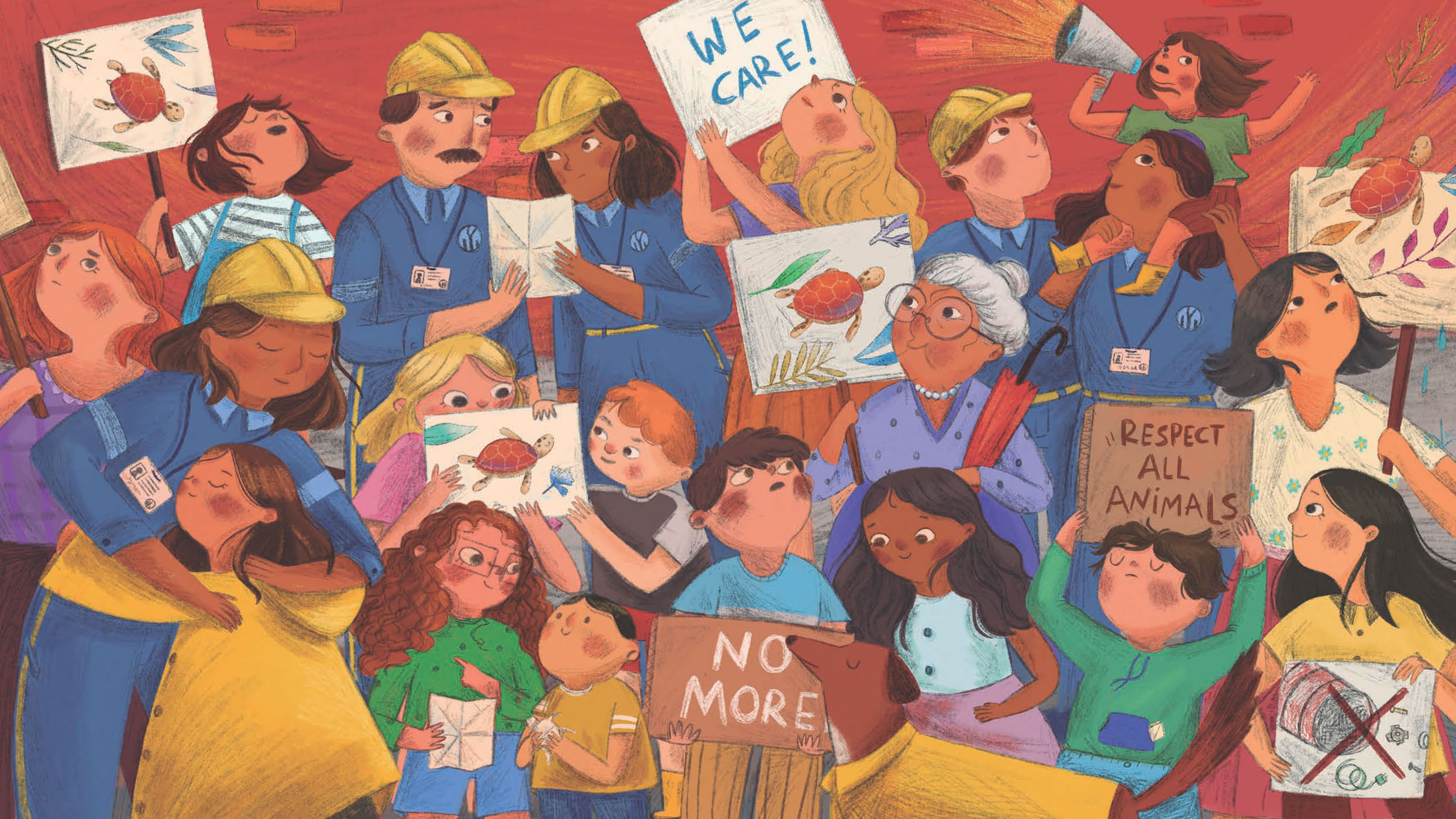 | | |
| --- | --- |
| Before he found his calling as a children's author, Matt Forrest Esenwine spent a good part of his life writing poetry, which was published in various national journals and anthologies including the Donald Hall tribute, Except for Love (Encircle, 2019). Then his debut picture book, Flashlight Night (Boyds Mills & Kane, 2017), received a Kirkus starred review and was selected by the New York Public Library as one of the Best Books for Kids 2017 – and he never slowed down! Matt has 10 other books to his credit, and his children's poetry can be found in anthologies like The National Geographic Book of Nature Poetry (National Geographic Children's Books, 2015) and Night Wishes (Eerdmans, 2020), as well as Highlights for Children magazine. Connect with Matt at MattForrest.com. | |
A partial preview is available here: I Am Today
Science / Nature / Stories in Verse
Hardcover, 32 pages, 8.25 x 9.25 inches
ISBN: 978-1-57687-994-8, $18.99 USD/$25.99 CAD
High-res scans to your specification are available upon request; scanning from the book or lifting images from the mechanical file are strictly prohibited. Mandatory credit line: I Am Today written by Matt Forrest Esenwine and illustrated by Patricia Pessoa, published by POW! Kids Books.
You can find more information about I Am Today on our website or on Simon and Schuster's website.
I Am Today
Written by Matt Forrest Esenwine
Illustrated by Patricia Pessoa

Hardcover, 978-1-57687-994-8 $18.99

Available for consumer purchase through our website.
Booksellers can purchase here through Edelweiss.
For more information, please contact:
Publicity Department
publicity@powkidbooks.com
Facebook | Twitter | Instagram
© Copyright 2022 powerHouse Books
View web version
Unsubscribe here