---
Meet Grady Hendrix in person this Thursday at POWERHOUSE!

Growing up, I wasn't allowed to see R-rated movies. After Boy Scout meetings, our Scoutmaster took us to a gas station for snacks and I convinced him that I was allowed to buy issues of Fangoria with my snack money because, you know, reading. It was the early Eighties, the height of the slasher craze, and I'd pore over Fango's deeply detailed plot breakdowns and gory photos until I convinced myself, and everyone in carpool, that I'd seen these movies.
The one I remember the most was Friday the 13th Part 2 which opens with the final girl from Part 1 being murdered by Jason. The casual cruelty of that blew my mind. This woman had seen all her friends die, decapitated the killer, and survived, but she still couldn't let her guard down. Ever.
Years later, a friend and I bought tickets to a PG-13 movie and snuck into Nightmare on Elm Street 3: Dream Warriors and my mind exploded when Heather Langenkamp, the final girl from the first Nightmare, showed up to lead group therapy for the kids in Part 3. The idea that a final girl from one film would turn up in another rocked my world. What if the women who survived horror movies were out there helping each other? What if they wanted to give each other a fighting chance? What if they were all friends?
That
revelation, coupled with a deep desire to rewrite the opening of Friday the 13th Part 2 prompted me to start writing The Final Girl Support Group back in 2013. Final girls had been in movies and books before but always as campy scream queens. I wanted to take these women seriously because I had a feeling their real story started after the end credits rolled. What happened when their fame faded and the public moved on? What happened when the worst thing in the world takes place when you're only 16 years old? What's it like to have pop culture convert your pain into popcorn movies?
It took me seven years to finish this book, way longer than it usually takes, but writing it answered a lot of questions I had about why I watched horror movies, whether seeing people murdered for fun made me a creep, why we're all so obsessed with serial killers, exactly how toxic nostalgia can be, and whether a houseplant can become your best friend.
I did insane amounts of research for this book and most of it didn't make it onto the page, so instead of a normal author event I'm doing a live show called Welcome to the Final Girl Support Group that'll use everything I learned, from astrological assassins to primal hamster trauma, to talk about why books and movies are so obsessed with murder. See you there, and remember, no cross-talk, coffee's in the back, and the killer's never dead until you feed him through the wood chipper.
-GRADY HENDRIX

Come see Welcome to the Final Girl Support Group this Thursday
Only at POWERHOUSE Arena - 28 Adams St., Brooklyn, NY 11201
RSVP here.

---
New Releases!
Check out the new releases our staff has highlighted this week! Paperbacks for 2020 favorites Migrations and Transcendent Kingdom are here along with Robin DeAngelo's latest!
Click your pick to order a copy on our website today!
For more info call +1-718-666-3049 during open hours
or e-mail chris@powerhousearena.com to pick up!
---
We are OPEN seven days a week in our THREE stores! Gift certificates available HERE!
Park Slope
1111 8th Av.
Brooklyn, NY 11215
Sunday: 10am-6pm, Monday-Tuesday: 11am-6pm, Wednesday-Friday: 11am-7pm,
Saturday: 10am-7pm
Email brittany@powerhousearena.com for recommendations and special orders.
Dumbo
28 Adams St.
Brooklyn, NY 11201
Seven days a week from 10am-7pm
Email chris@powerhousearena.com for recommendations and special orders.
Industry City
220 36th St., Building #2
Brooklyn, NY 11232
Sunday-Thursday: 10am-6pm, Friday: 10am-7pm, Saturday: 10am-8pm
Email megan@powerhousearena.com for recommendations and special orders.
Thank you for continuing to support your local indie bookstore!!!
-POWERHOUSE Bookstores
---
Upcoming Book Launches!
Virtual Book Launch: Love Lockdown by Elizabeth Greenwood in conversation with Benjamin Lorr
Wednesday, July 14, 7-8PM
What is it like to fall in love with someone in prison? Over the course of five years, Elizabeth Greenwood followed the ups and downs of five couples who met during incarceration. In Love Lockdown, she pulls back the curtain on the lives of the husbands and wives supporting some of the 2.3 million people in prisons around the United States. A fascinating and unputdownable deep-dive from the "quirky, engaging, and surprisingly uplifting" (Eric Weiner, New York Times bestselling author) journalist Elizabeth Greenwood, Love Lockdown will change the way you look at the American prison system and perhaps relationships in general.

Register here!
Pre-order the book here!
---
*IN PERSON* Book Launch: The Final Girl Support Group by Grady Hendrix
Friday, July 16, 7-9PM
A fast-paced, thrilling horror novel that follows a group of heroines to die for, from the brilliant New York Times bestselling author of The Southern Book Club's Guide to Slaying Vampires.

Anyone who pre-orders The Final Girl Support Group by July 5th will receive a special designed bookplate signed by Grady Hendrix with the option to have it personalized. For personalization requests, please email grady@gradyhendrix.com by 7/6 with your name, any personalization information (sign it to a nickname, first name AND last name, is it for a birthday or special occasion, are they a final girl) and note that the copy was purchased from POWERHOUSE Bookstores.

Register here!
Pre-order the book here!
---
*IN-PERSON* Joint Book Launch: The Atmospherians by Alex McElroy and God Spare the Girls by Kelsey McKinney
Wednesday, July 28, 7-9PM
Join these two hotly-tipped debut authors as they join us for their first in-person, bookstore launch!
The Atmospherians: Explosive and wickedly funny, this "Fight Club for the millennial generation" (Mat Johnson, author of Pym) peers straight into the dark heart of wellness and woke-ness, self-mythology and self-awareness, by asking what happens when we become addicted to the performance of ourselves.
God Spare the Girls: An intimate coming-of-age story and a modern woman's read, God Spare the Girls lays bare the rabid love of sisterhood and asks what we owe our communities, our families, and ourselves.

Register here!
Buy the books!
---
*IN PERSON* Book Launch: Made In China by Anna Qu
Monday, August 2, 7-9PM
As a teen, Anna Qu is sent by her mother to work in her family's garment factory in Queens. At home, she is treated as a maid and suffers punishment for doing her homework at night. Her mother wants to teach her a lesson: she is Chinese, not American, and such is their tough path in their new country. But instead of acquiescing, Qu alerts the Office of Children and Family Services, an act with consequences that impact the rest of her life.

Register here!
Pre-order the book here!
---
Virtual Book Launch: Leave Society by Tao Lin in conversation with Sheila Heti
Wednesday, August 4, 7-8PM

In his most recent work, Tao Lin delivers an engrossing and hopeful novel about life, fiction, and where the two blur together that builds toward a stunning, if unexpected, romance. Exploring everyday events and scenes–waiting rooms, dog walks, family meals–while investigatively venturing to the edges of society, where culture dissolves into mystery, Lin spins the ordinary into something monumental, and shows what it is to write a novel in real time. Illuminating and deeply felt, Leave Society is a masterly story about life and art at the end of history.
Register here! - BUY EARLY BIRD TICKETS TODAY!
---
Did you miss Adin Dobkin in conversation with Phil Klay for Sprinting Through No Man's Land?
Click below for video of the event!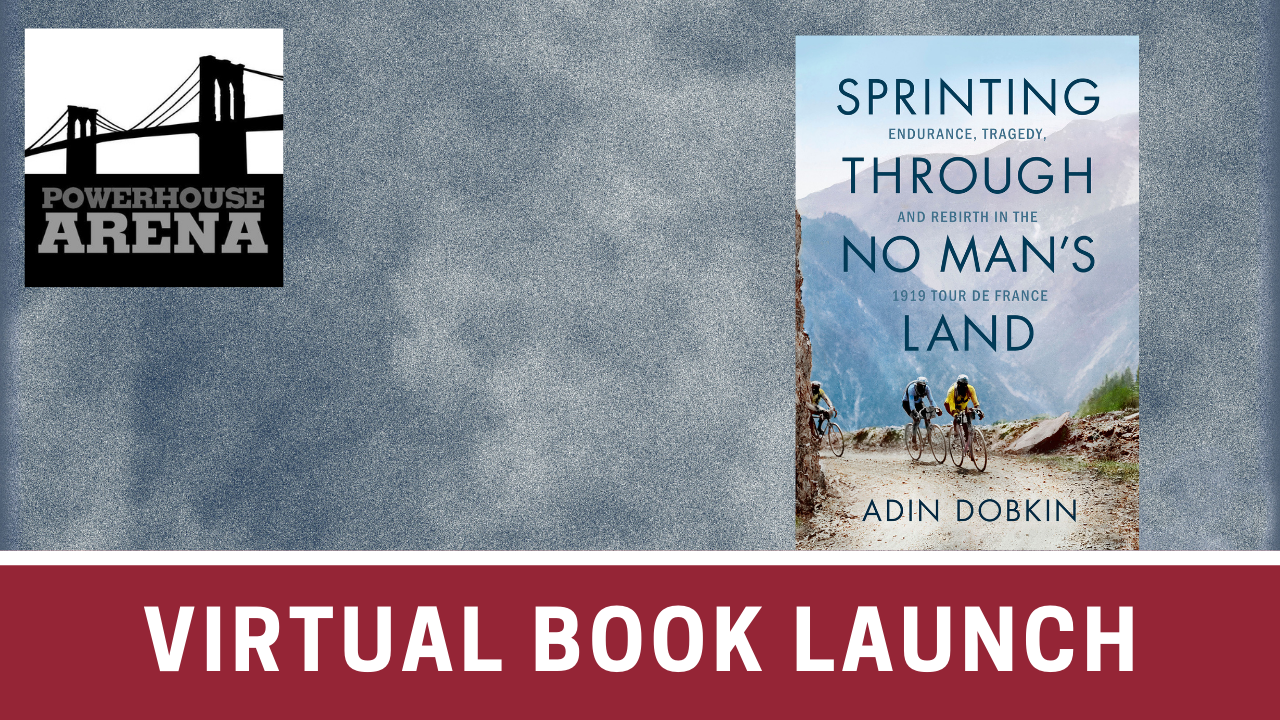 7/1 Adin Dobkin and Phil Klay
Buy a copy of the book here!
---
Did you miss Kelly Williams Brown in conversation with John Moe for Easy Crafts for the Insane?
Click below for video of the event!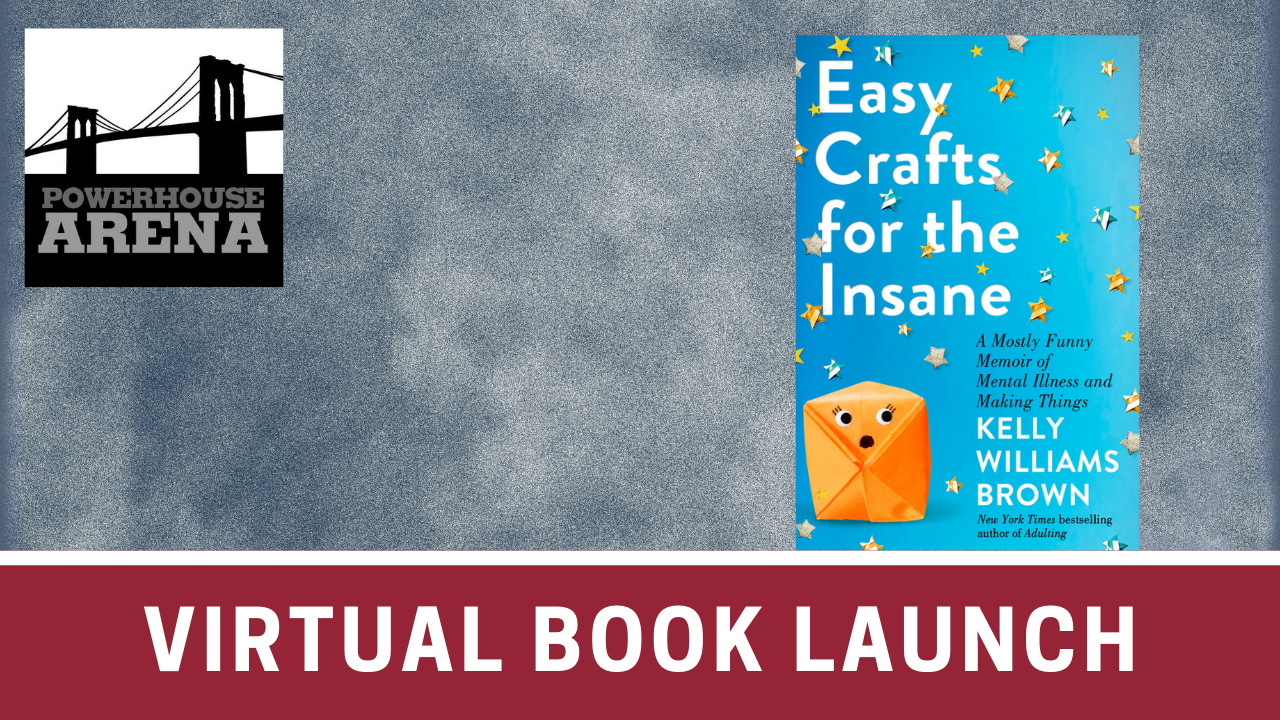 7/6 Kelly Williams Brown and John Moe
Buy a signed copy of the book here!
---
Featured Picks From Our Staff!
Grady Hendrix's Pick:
My Sister the Serial Killer
by Oyinkan Braithwaite

If you've got serial killer fatigue, me too, so I feel like the least popular guy in school saying this serial killer novel is one of my favorite books of last year. But it is. What saves it is that it's not actually a serial killer novel — it's about sisters. Korede and Ayoola live in Lagos. Ayoola has been crowned The Pretty One and she spends most of her time on instagram. Korede is the older sister who works as a nurse and whenever Ayoola calls to say she's done it again, Korede grabs her cleaning supplies and heads out. But she's starting to suspect that Ayoola's stories about having to stab this man or that man to death because they were abusive don't add up and, as she read online, do it more than three times and you're in serial killer territory. What we owe our siblings, and what they owe us, is the heart of this very funny short, sharp novel. You don't so much read it, as it stabs you between the eyes.

Buy here!

Kendall's Pick:
Always Human

by Ari North

Taking place in a near-future science fiction metropolis that is fascinated with fashion modifications, Ari North illustrates the budding romance between Sunati and Austen--two girls attempting to explore the others' vastly different experiences with body "mods." In this unique and unapologetically queer graphic novel, experiemental Sunati, who loves to completely change her look on a regular basis, meets Austen, a girl with an overly sensitive Immune System--otherwise known as Egan's Syndrome--who can't use mods at all. As they struggle to understand and accept their differences, the two are challenged by the same familial and social obstacles that any new relationship faces. Charmingly relevant, this comic depicts romance in its most wholesome form while also creating a safe space for people of all genders, disabilities, and identities.

Buy here!

Nick's Pick:
Fossils in the Making


by Kristin George Bagdanov

There is an echo in this book between the environment and body, two contimums constantly remaking each other. This is a powerful debut from a poet with focus and lyrical acuity which dissects our ecological reality. In one section, "Remains," the poet navigates dualities which exist between our selfs and the world, our internal logics and the logic of a universe which bore us.

Buy here!
---
POWERHOUSE is voted one of the 10 best things to do in Dumbo, Brooklyn by Conde Nast Traveler.
Travel + Leisure selects POWERHOUSE as one of the World's Coolest Bookstores.
POWERHOUSE on 8th in Park Slope joins neighborhood solar panel community.
---
Can't make an event but still want a signed copy? We'll set one aside for you at no additional charge. Just email chris@powerhousearena.com or leave message at +1-718-666-3049 x100 to pre-order.
---