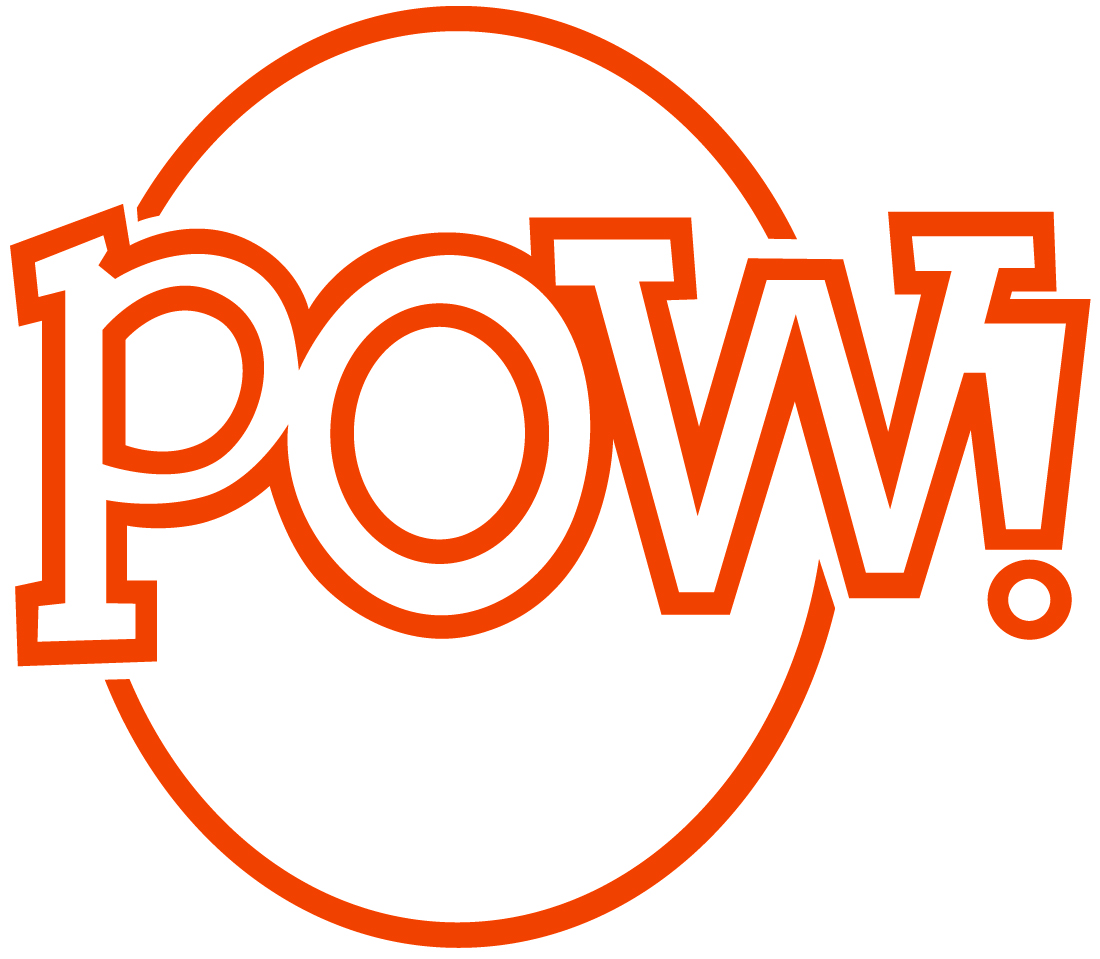 POW! Kids Books is thrilled to announce

Bodega Cat by LOUIE CHIN
wins the

Junior Library Guild Gold Standard!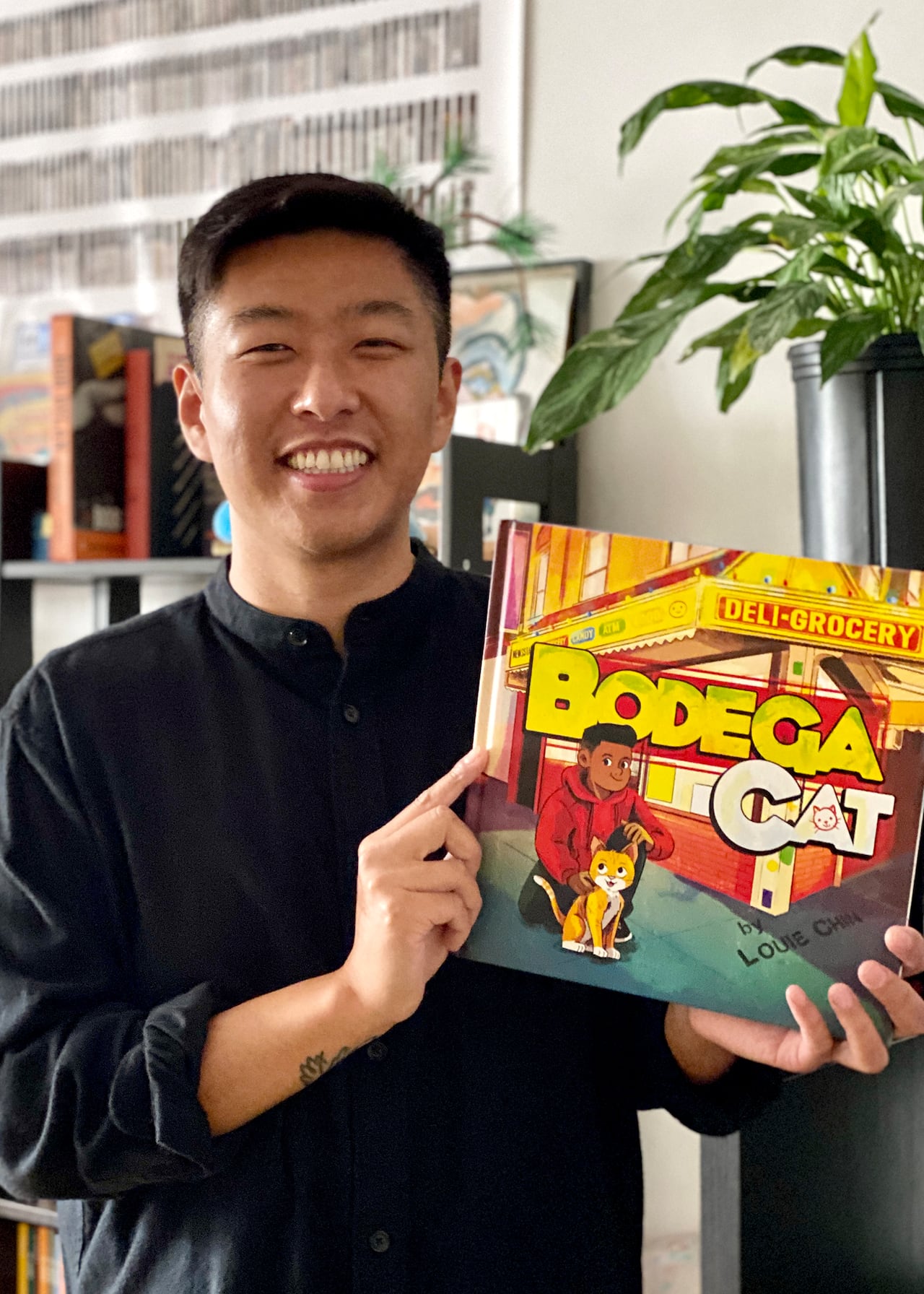 Already a receipient of starred reviews from Publisher's Weekly and Kirkus Reviews, Louie Chin's Bodega Cat has been selected by the Junior Library Guild as a Spring 2020 Gold Standard in the City Elementary category.
Referred to as "the subscription box for the modern librarian," the Junior Library Guild plays a pivotal role in stocking library inventories nationwide with the highest caliber of books for children.
Of the thousands of applicants, only 3% receive this annual distinction and over 95% of JLG Gold Standard books go on to win other book awards.
Congratulations to Louie Chin, and to editor Jordan Nielsen!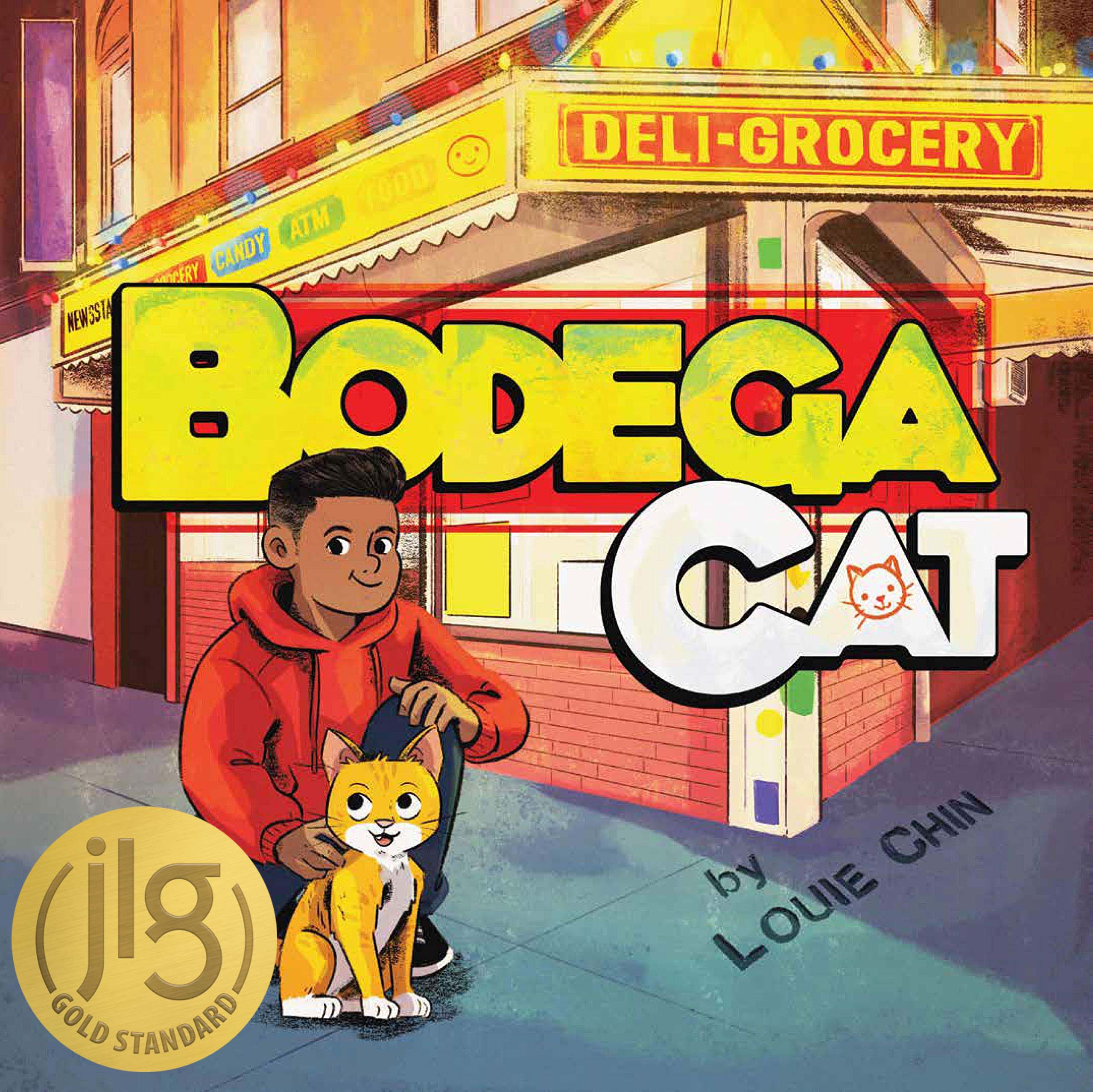 Born and raised in New York, Louie Chin is an illustrator who creates commercial and editorial content. His first picture book, Don't Ask a Dinosaur, was published by POW! Kids Books in 2018. Working with both traditional and modern media, such as watercolor, gouache, and digital-art software, his biggest influences and inspirations come from comics, movies, and his daily observations of life in NYC. He has always been an animal-lover, and there is one family pet in particular from which he drew inspiration for Bodega Cat: a spirited and feisty orange tabby cat named Simba. His favorite bodega order is coffee and an egg and sausage sandwich on a toasted roll. Bodega Cat is the first book that he both wrote and illustrated. He currently resides in Brooklyn, New York.
To buy copies for your store or library, please contact your Simon & Schuster sales representative
or visit this link to open an account.

Animals & Cats / City & Town Life / People & Places, Hispanic & Latino
Hardcover, 10.5 x 10.5 Inches, 32 Pages
ISBN: 978-1-57687-932-0, $17.99 US/$23.99 CAN
For more information, please contact:
Publicity Department
publicity@powkidsbooks.com
212-604-9074 ext. 104
Facebook | Twitter | Instagram
View web version
Unsubscribe here