A "non-essential business" communiqué from
POWERHOUSE Arena, Dumbo, and POWERHOUSE on 8th, Park Slope:
These are desperate times. We stocked up our stores' menagerie of beautiful, fluffy Jellycat spring bunnies, lambs, teddy bears, duckies, even jonquils & veggies for the coming Easter, Passover and Vernal Equinox holidays; the resulting shut down of "non-essential businesses" due to the COVID-19 epidemic has now stranded our cuddly inventory in the dark orphanages that use to be lively, happy bookstores.
We need your help. Please adopt a cuddly Jellycat plush animal or vegetable today.
For the price of a decent bottle of tequila, you can provide a forever home to one or more of our sweet bunnies, farm animals, and cute plants; through no fault of their own, and with only the desire to be loved and cherished, they sit silently each day in their dark store baskets, yearning for a caring family to rescue them.
You can help them. And help us by helping them.

Brighten your new normal Easter, Passover, and Spring holidays by adopting from samples below, some with companion books (also needing forever homes). If you have a certain bunny color that you prefer, please make a note and we'll do our best to accommodate.

Please choose Pickup or Delivery at check out; if you need pick up by appointment, please call or email.
Pick-up hours: Powerhouse on 8th
1111 8th Ave (between 11th and 12th Street), Brooklyn, NY 11215
tel 718-801-8375, email megan@powehousearena.com
Mondays, Wednesdays & Fridays: 12pm-5pm, Sundays: 11am-3pm
Pick-up hours: Powerhouse Arena
28 Adams St (@ the Archway in Dumbo), Brooklyn, NY 11201
tel 718-666-3049, email chris@powehousearena.com
By appointment
We're happy to add other kids' books, adult novels, witty stationery, games and more that we currently carry in our store. Please contact Megan for availability, and we can arrange for payment by phone or email invoice and add it to your porder. We also have gift cards!

Please free to share with your friends, local or distant. We appreciate and cherish the love and wish the return for you and your kin.

--Susanne & Daniel & Chris & Megan & Brittany
---
Check out our options!
---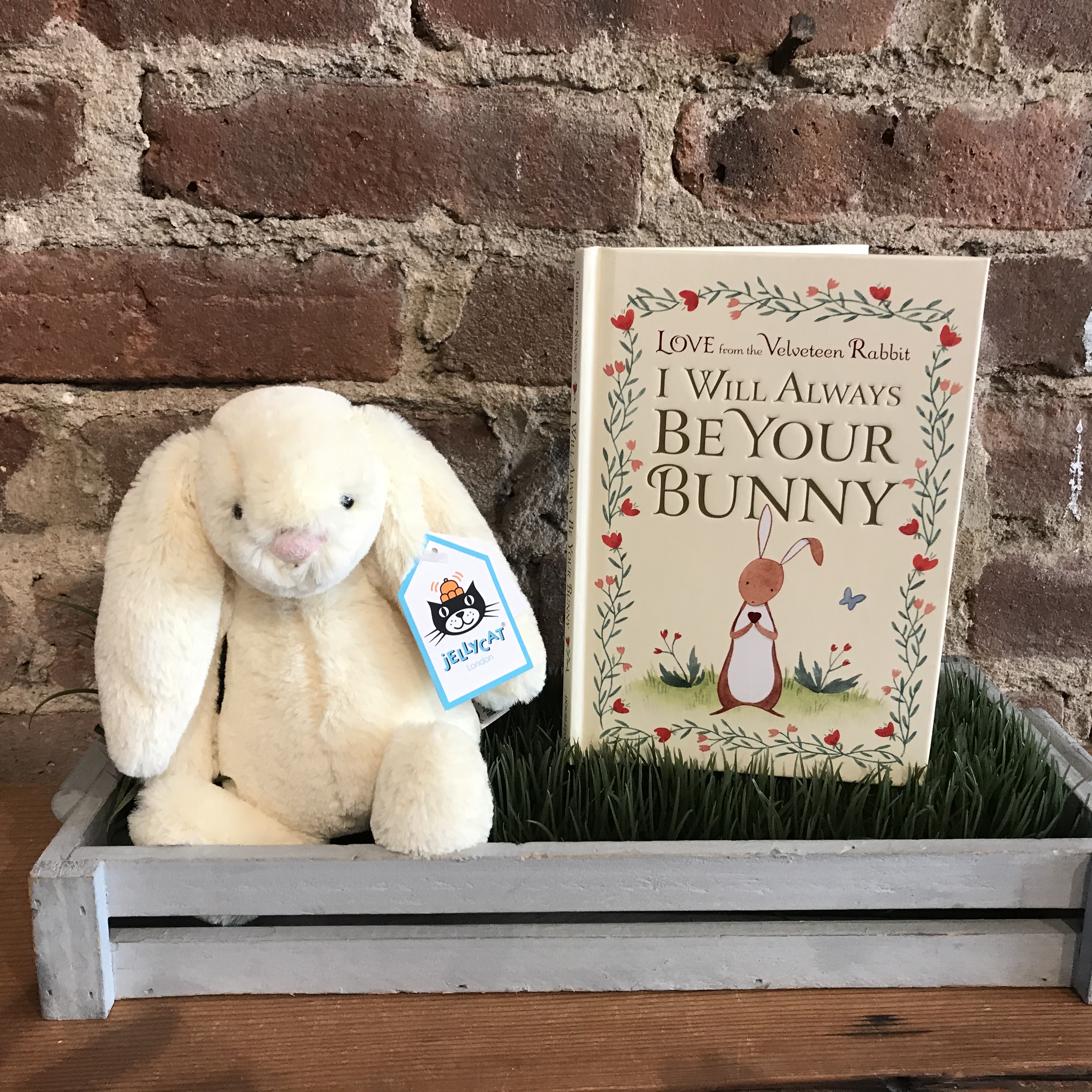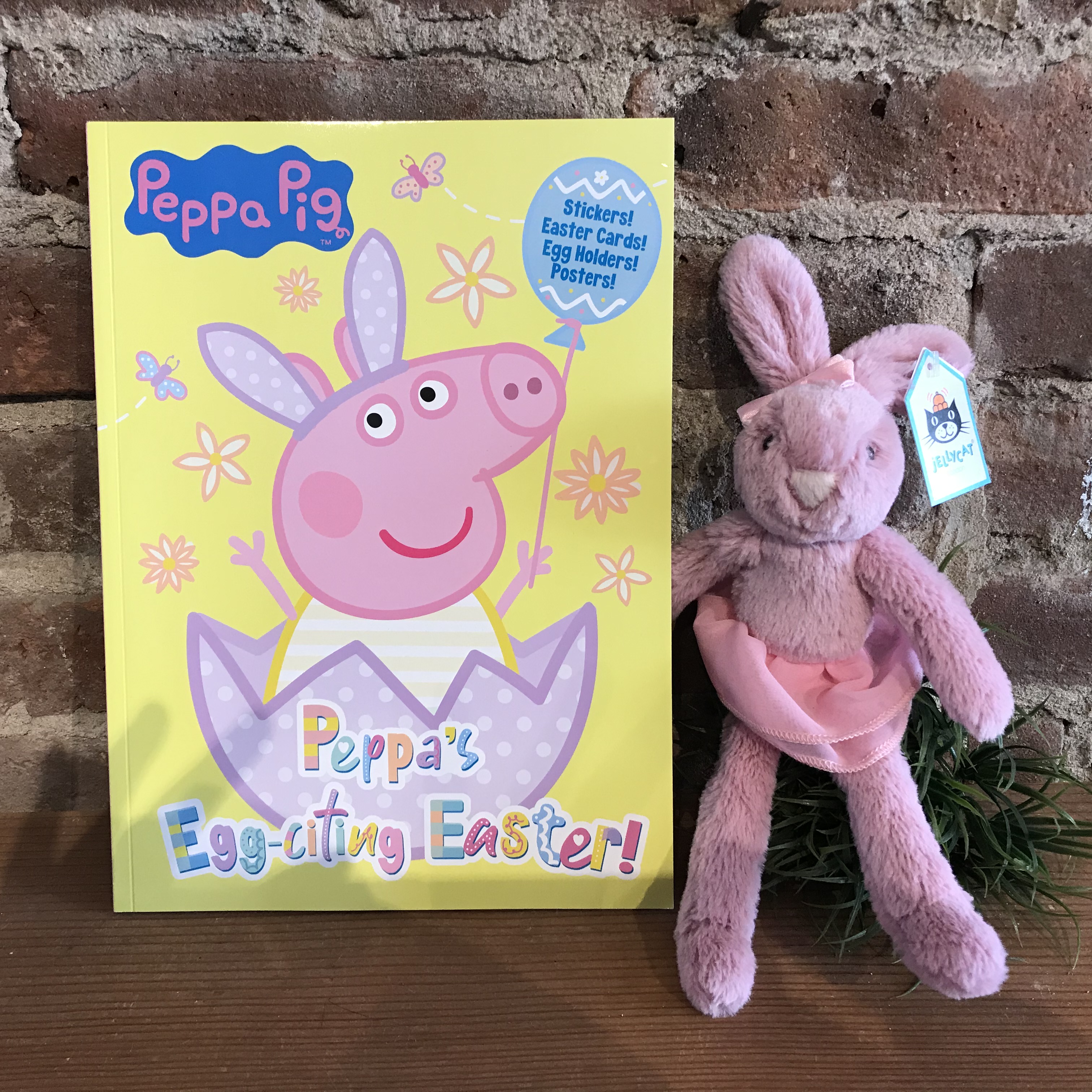 A small book or board book with a small bunny! Would you like a Peppa-themed Easter book? Let us know!
---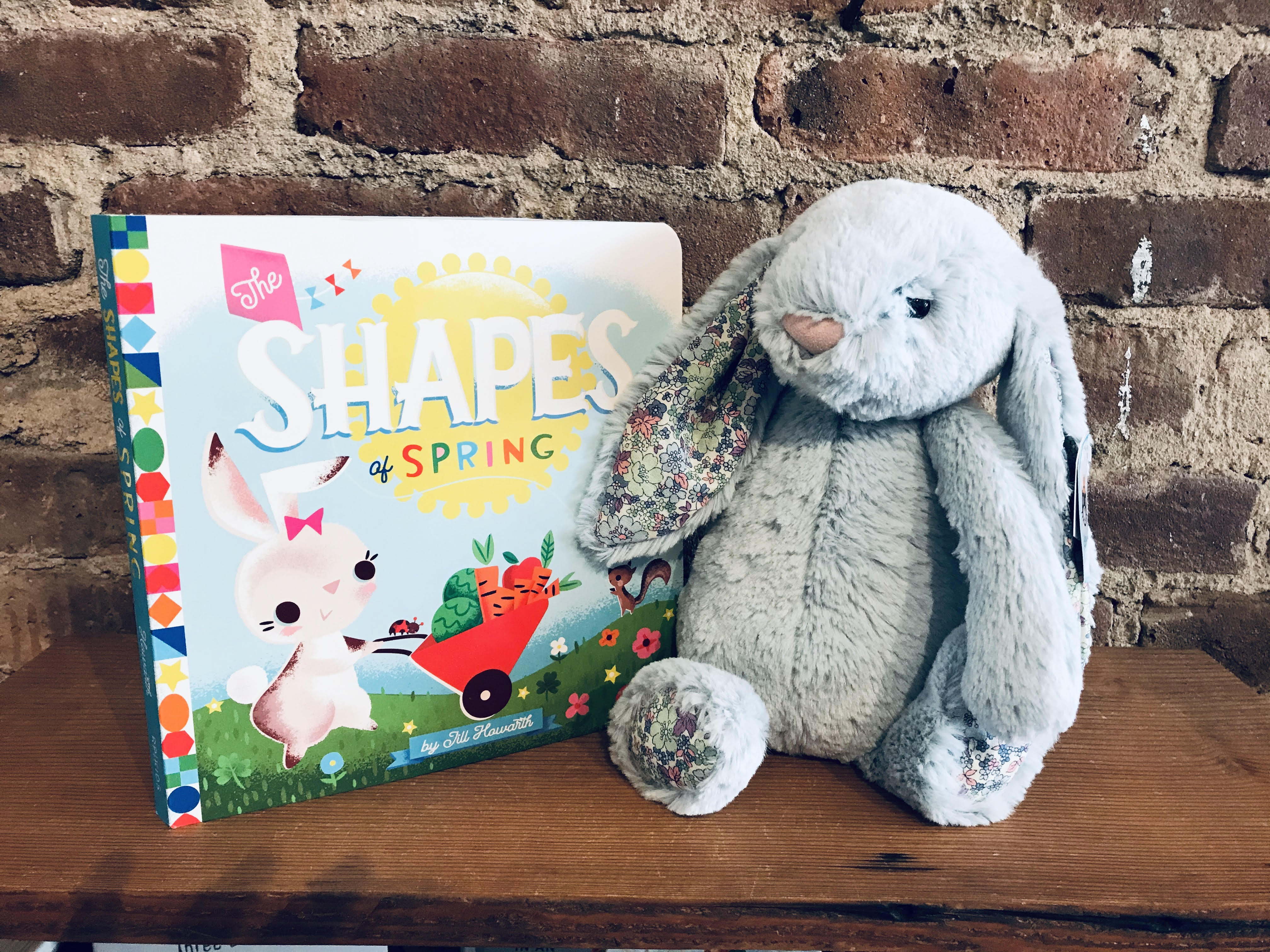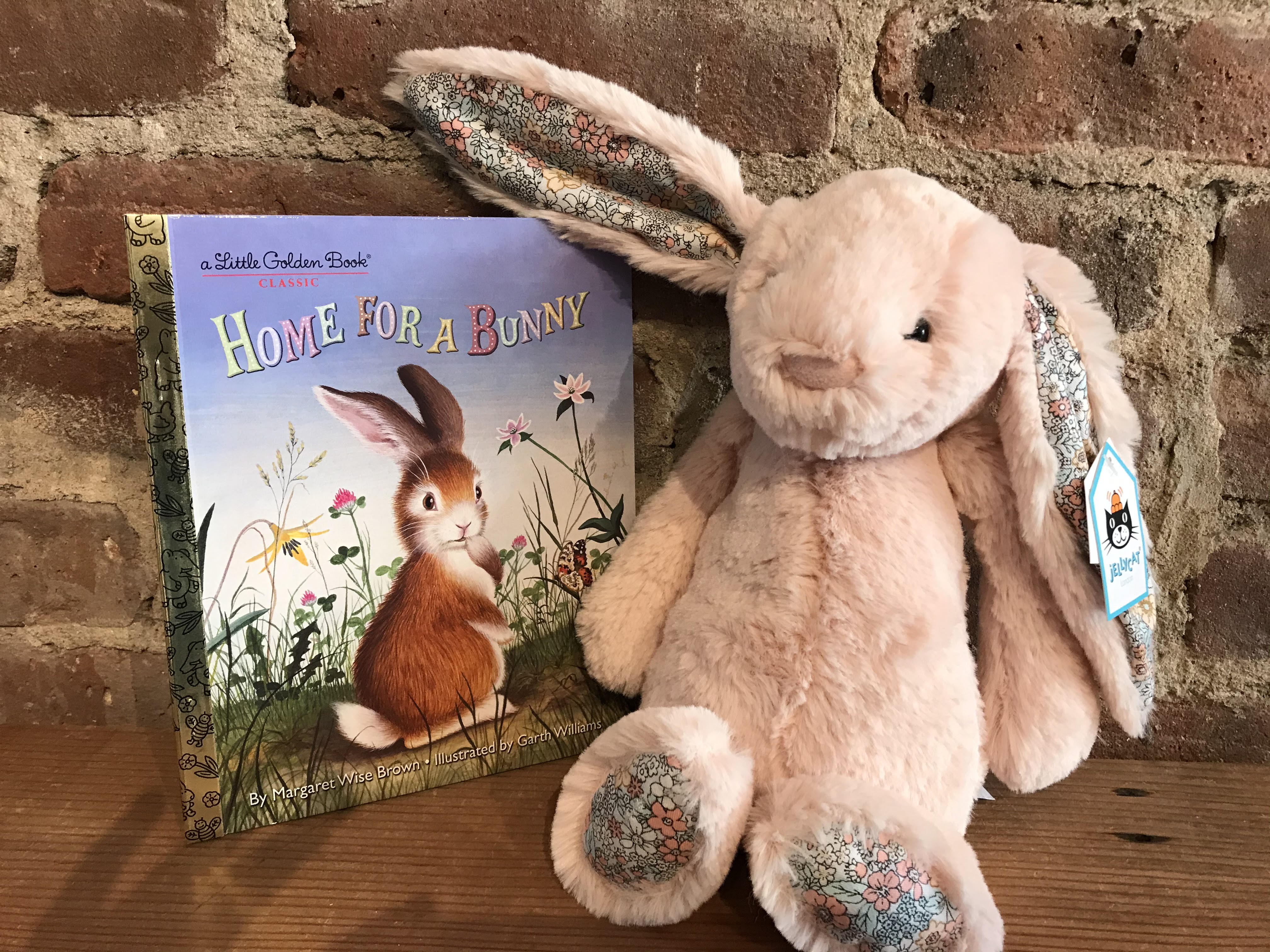 A small book or board book with a big bunny! Again - want a Peppa-themed book? We've got the latest!
---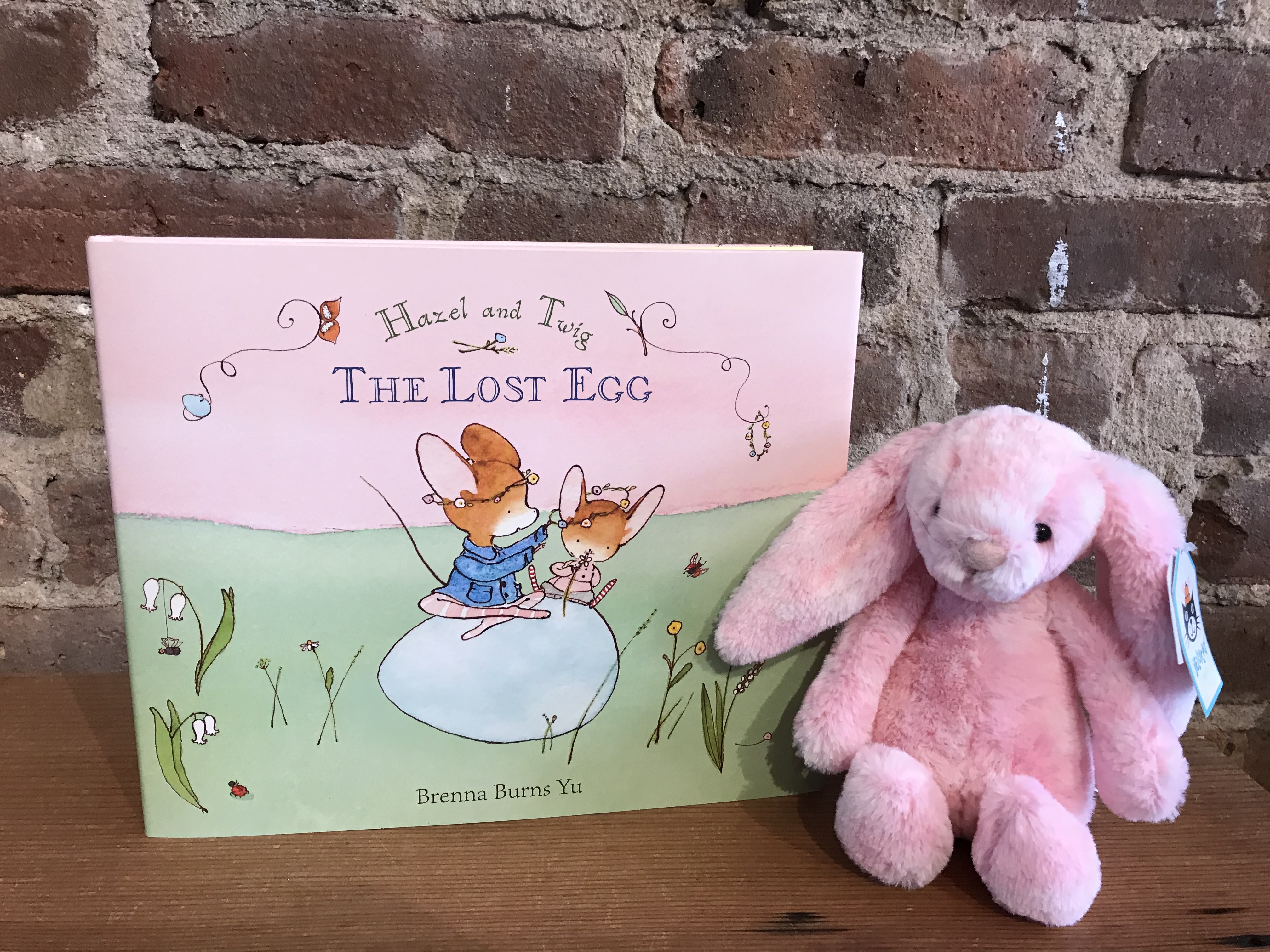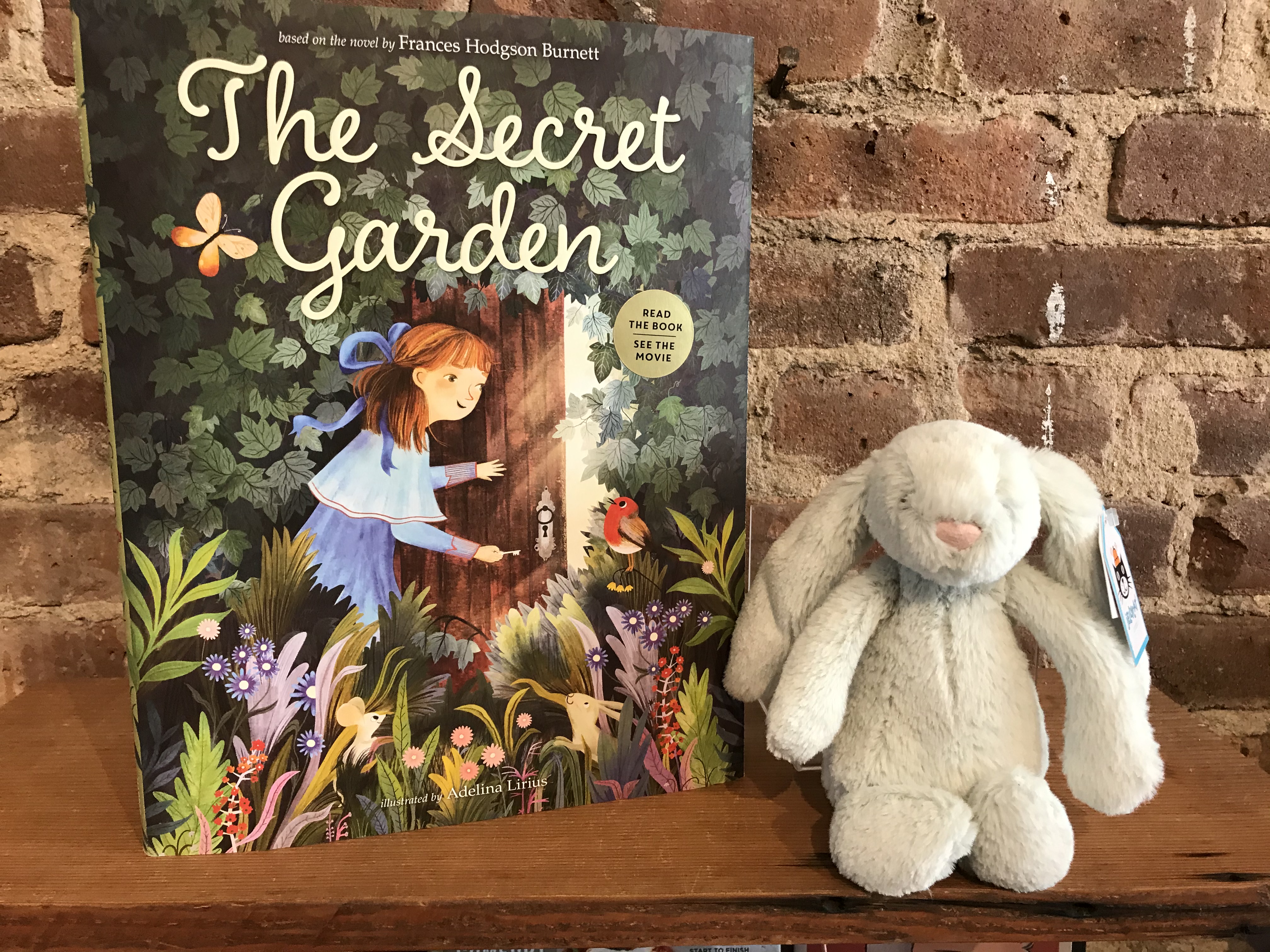 A picture book and a small bunny! Let us know if you prefer an easter or garden book!
---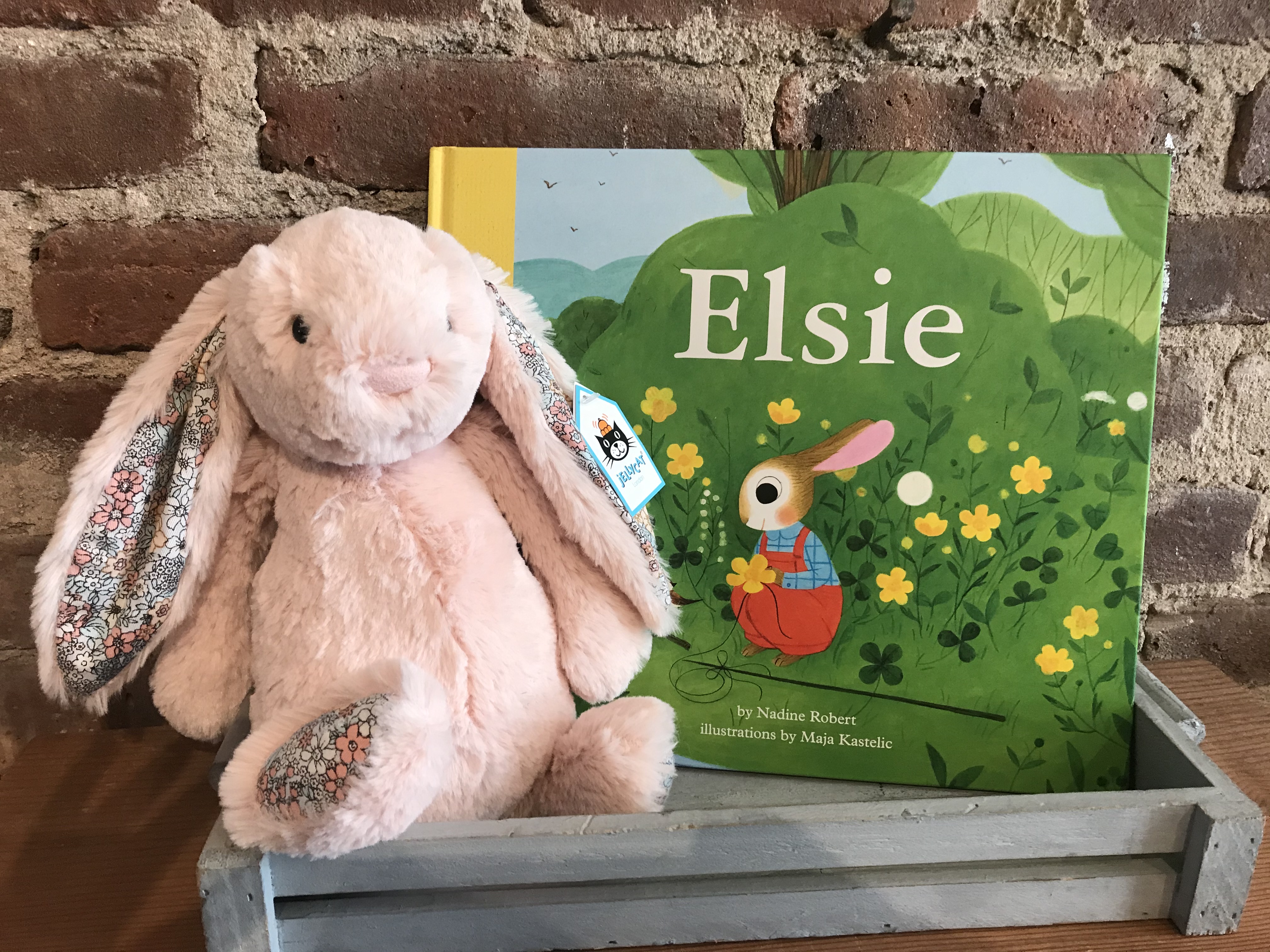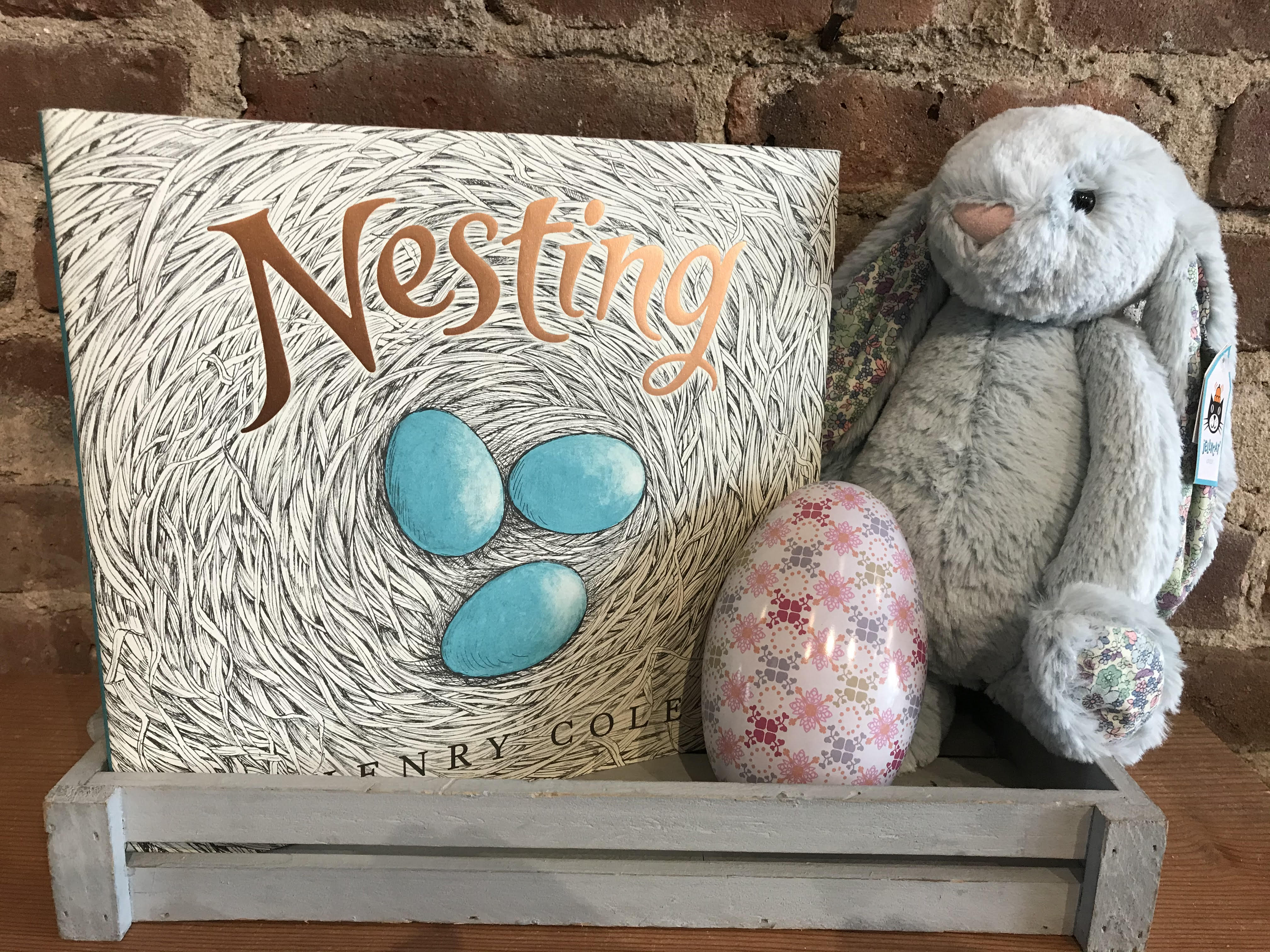 A picture book with a big bunny! Let us know if you prefer an Easter or garden-themed book.
---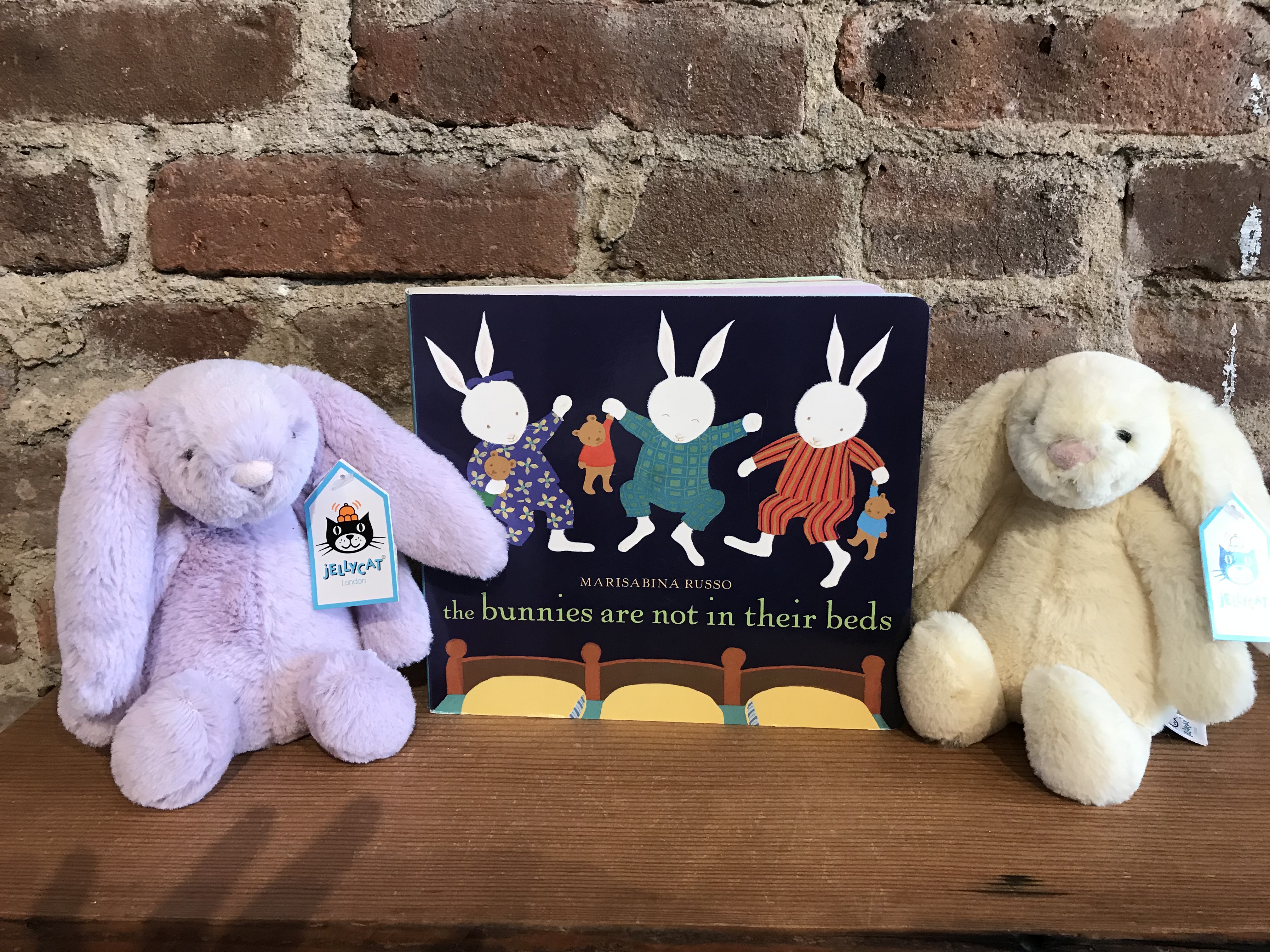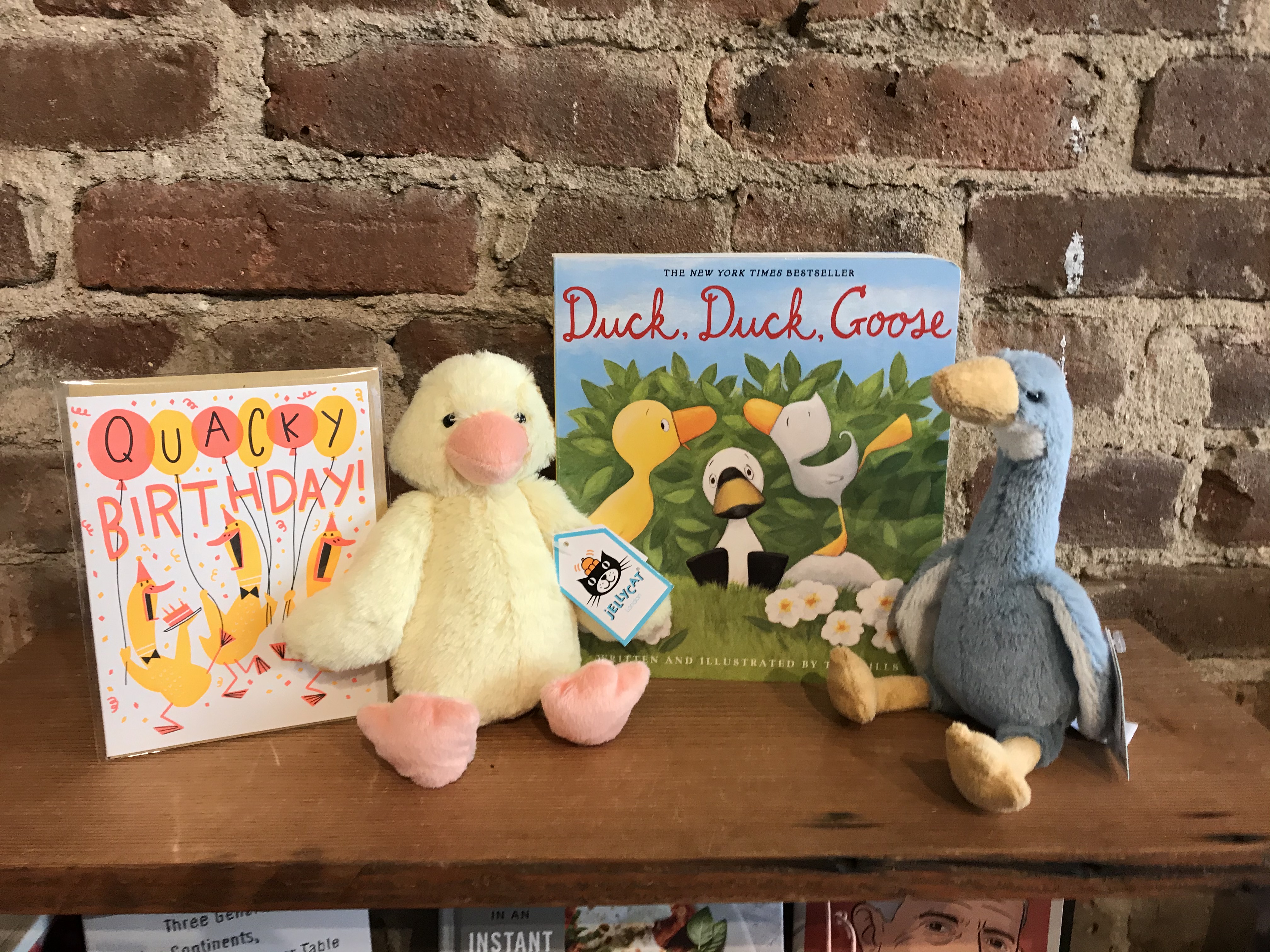 Are there two kids in the house who'll argue over stuffies but read the same book? We've got a board book and two small stuffie package! You can choose between a bunny & carrot or duck & goose or two small bunnies.
---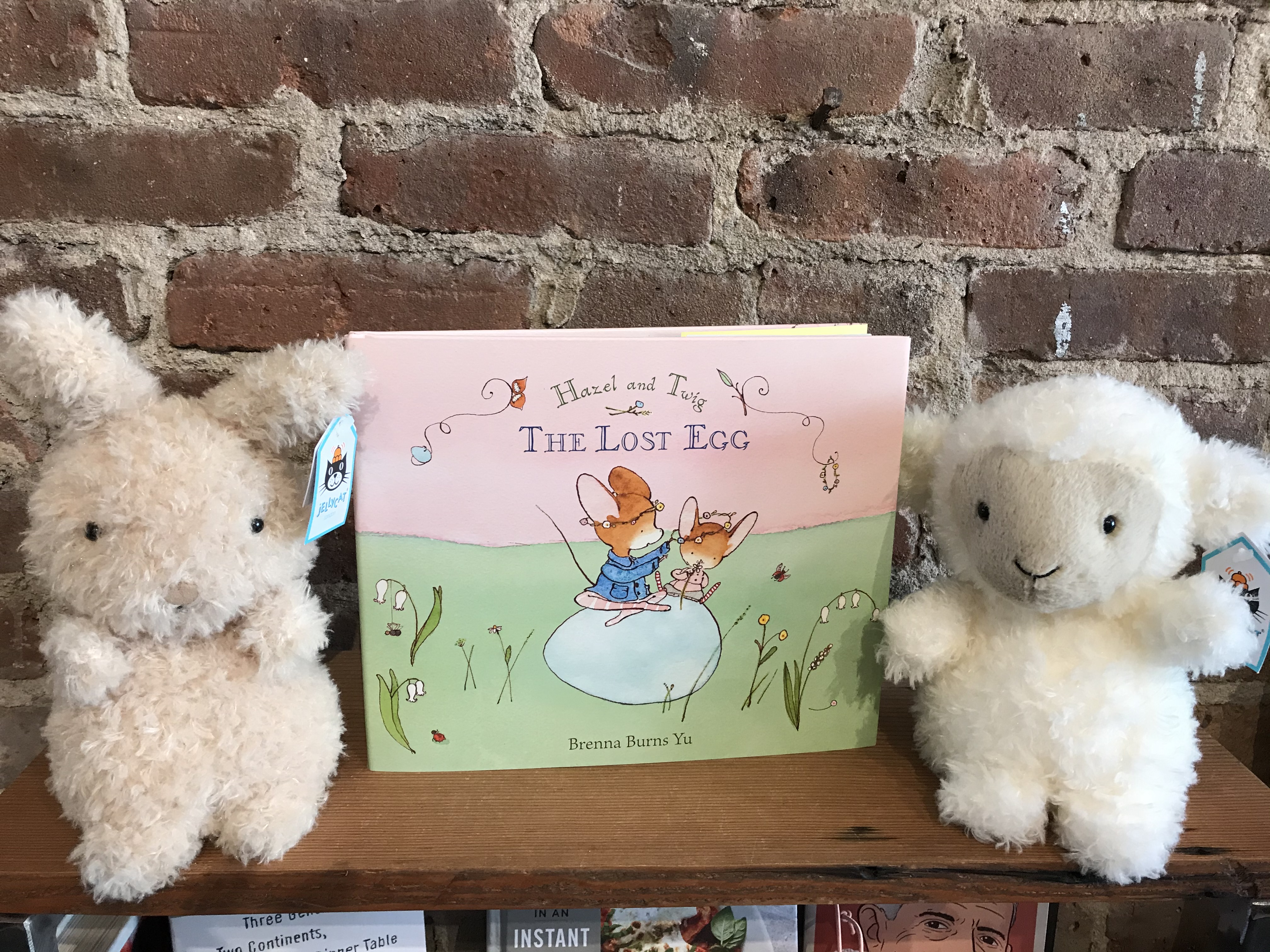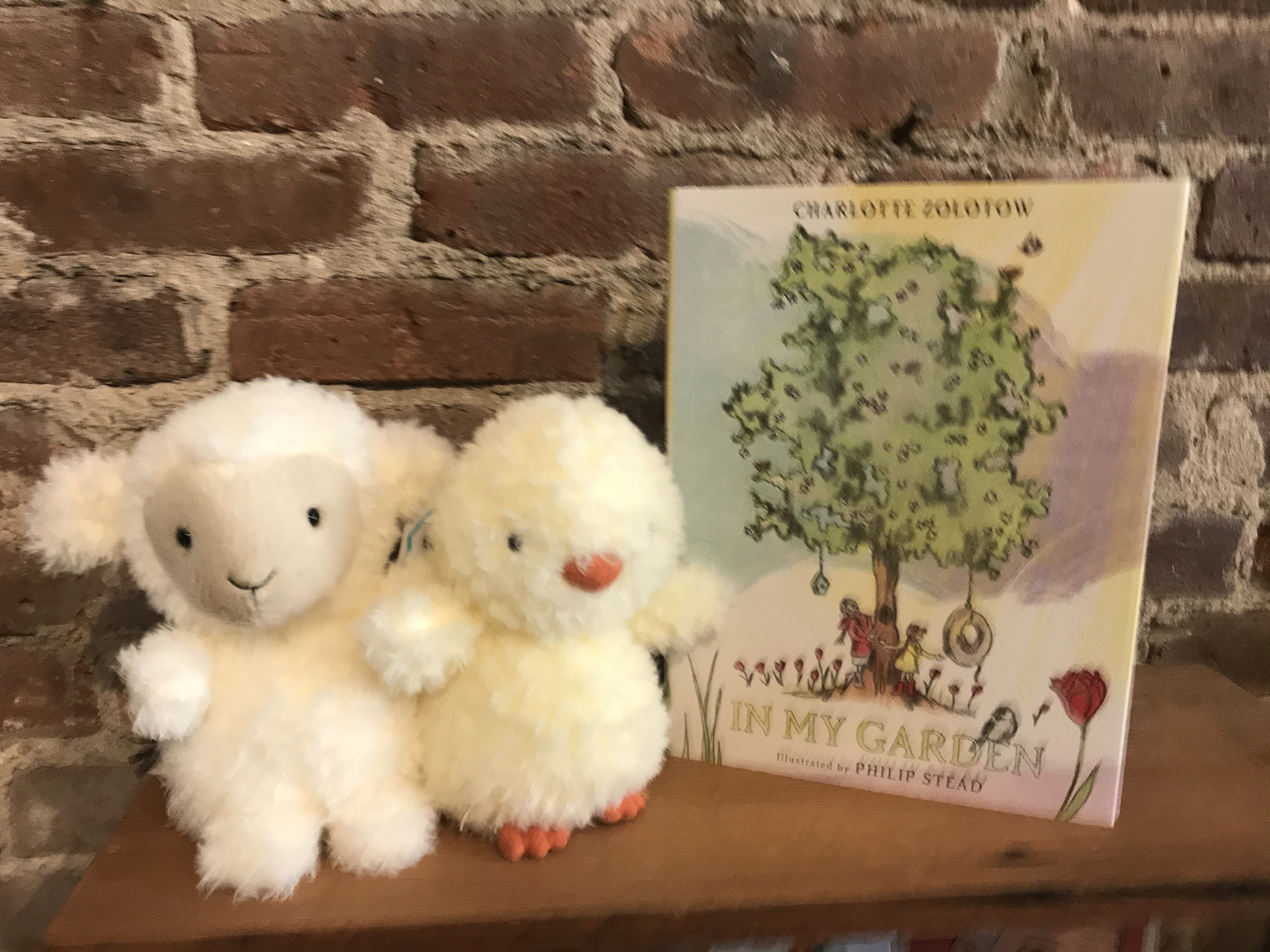 How about a picture book and a fuzzy animal! (Bunny, lamb, or duck)
---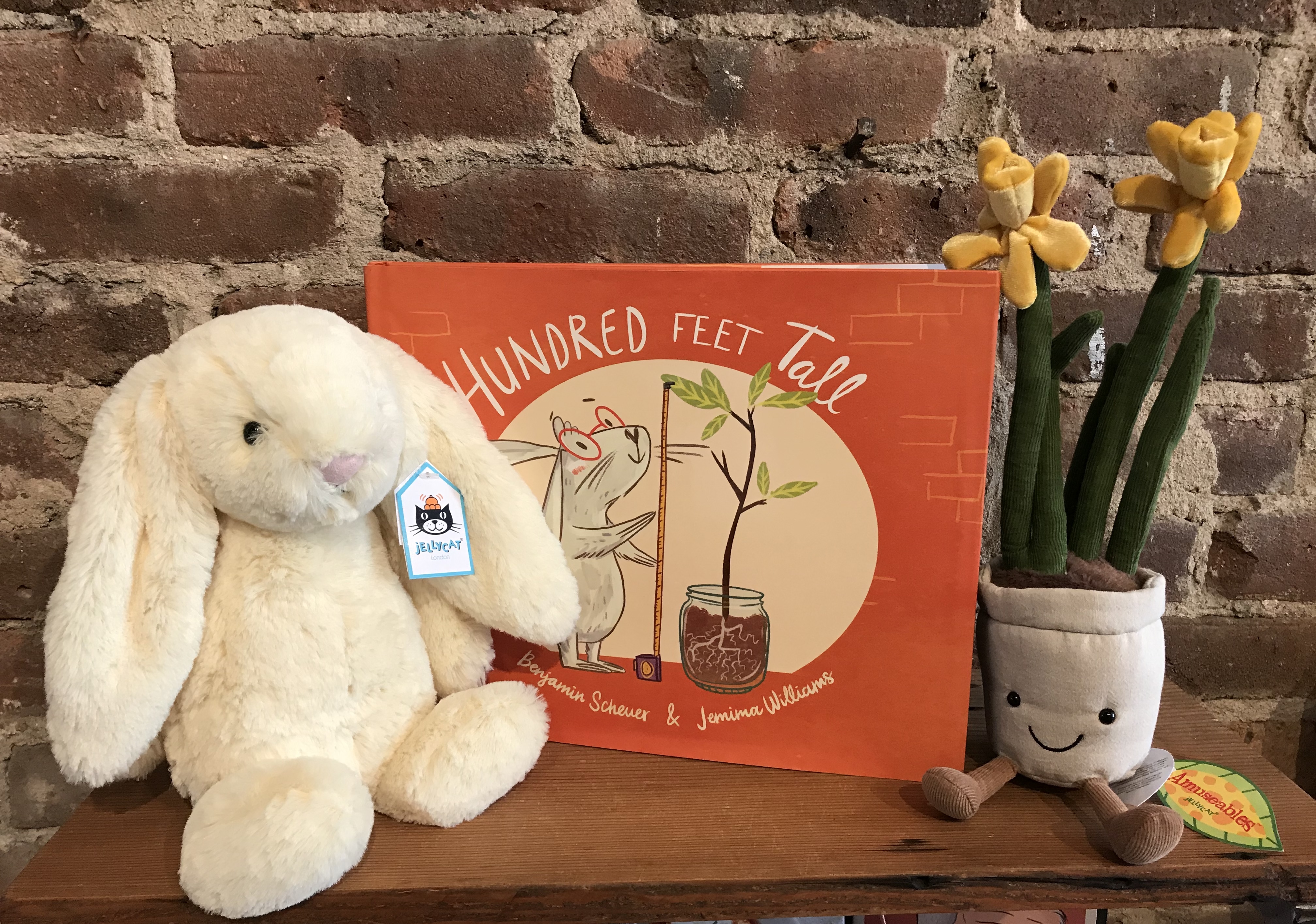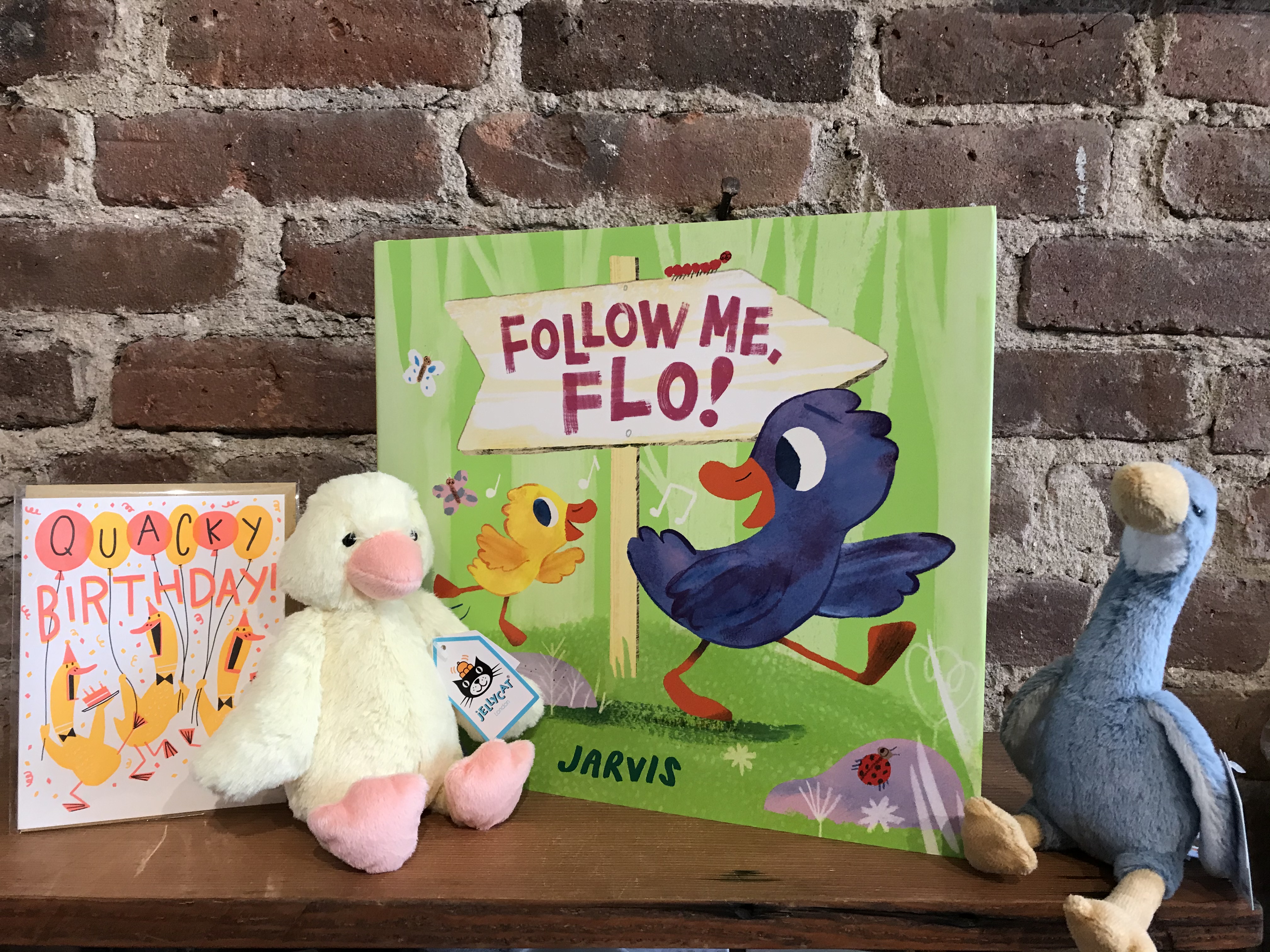 Check out these cute trios: a picture book, large bunny and a plant or a picture book and two small animals!
---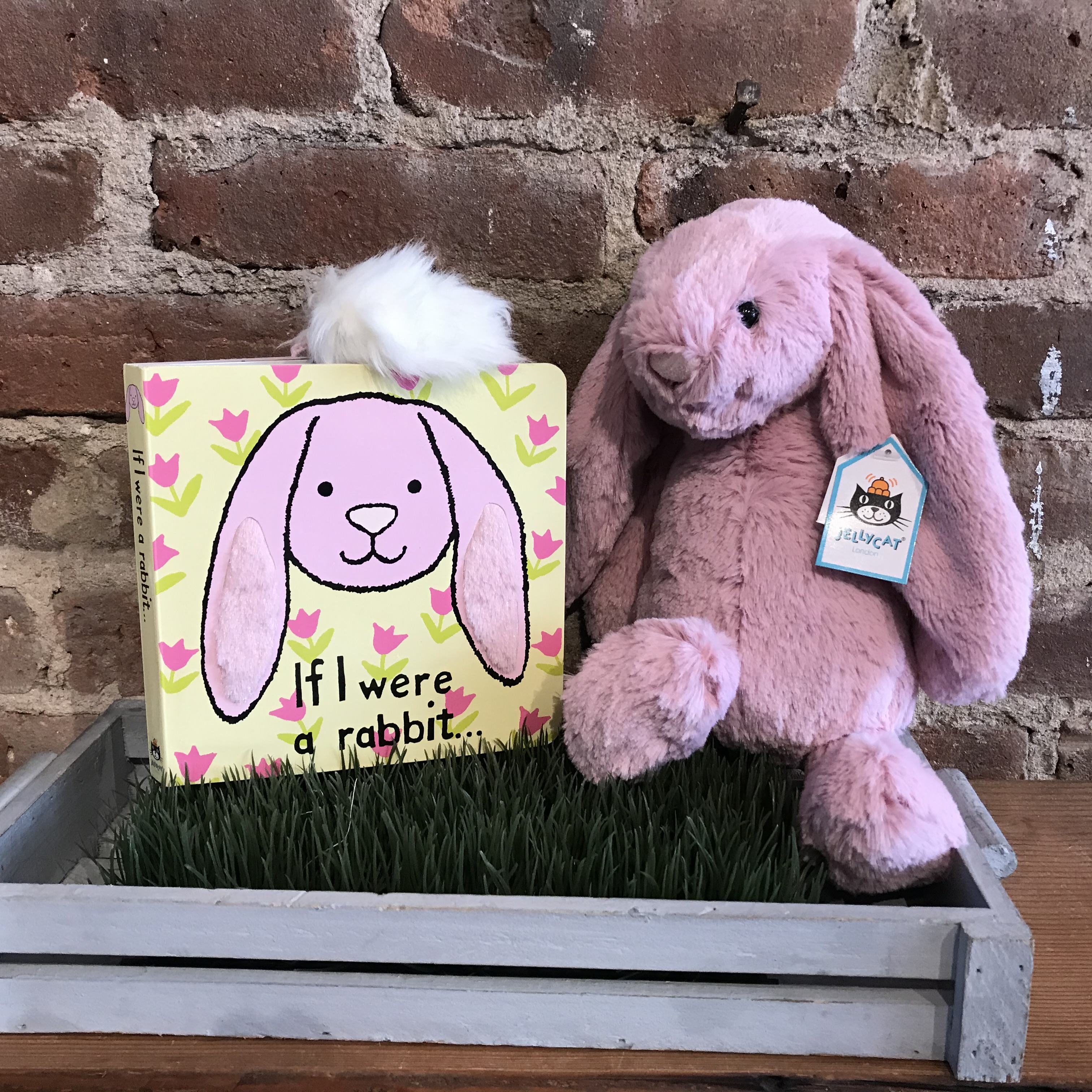 The Ultimate Jellycat Rabbit Combo is a Jellycat rabbit book and a big bunny!
---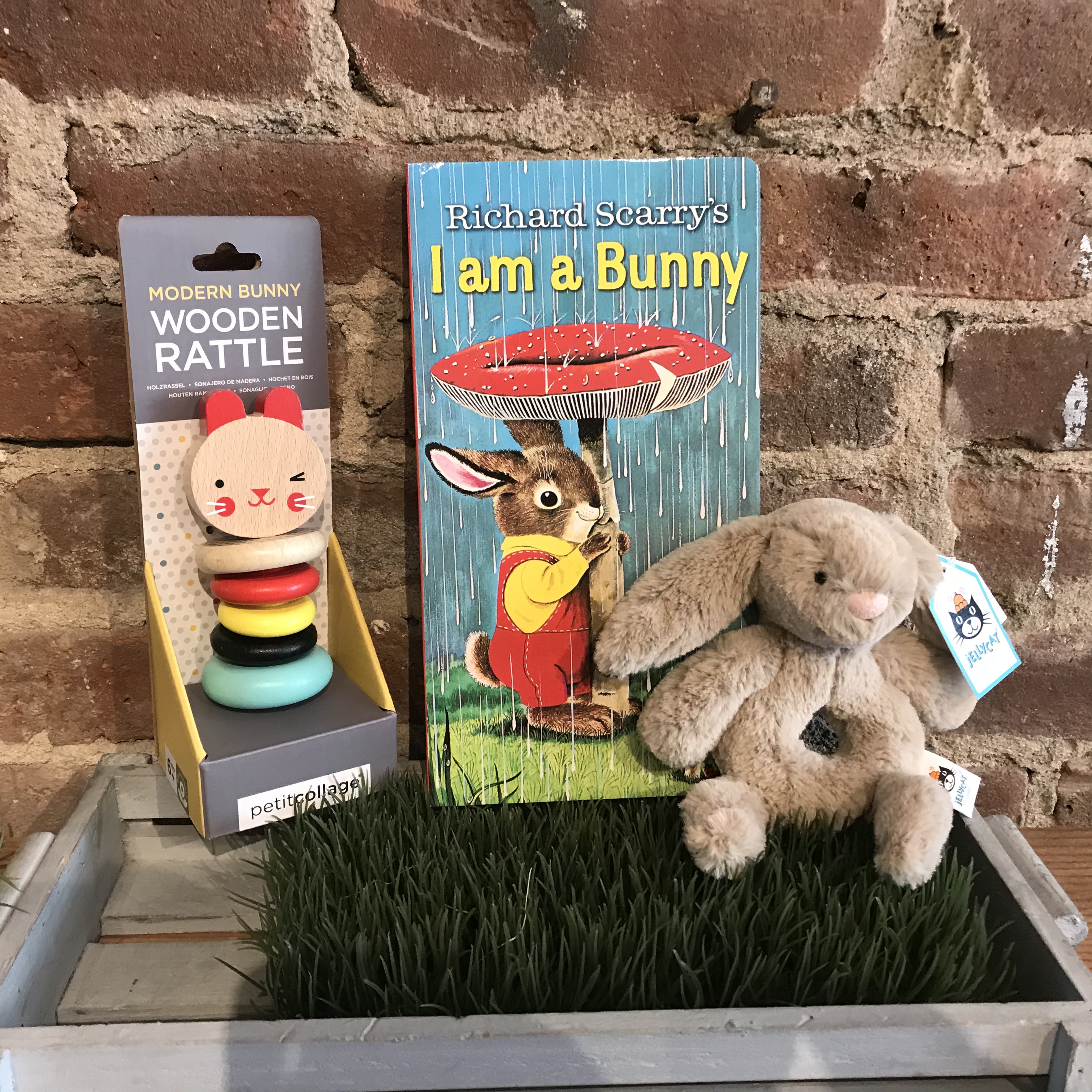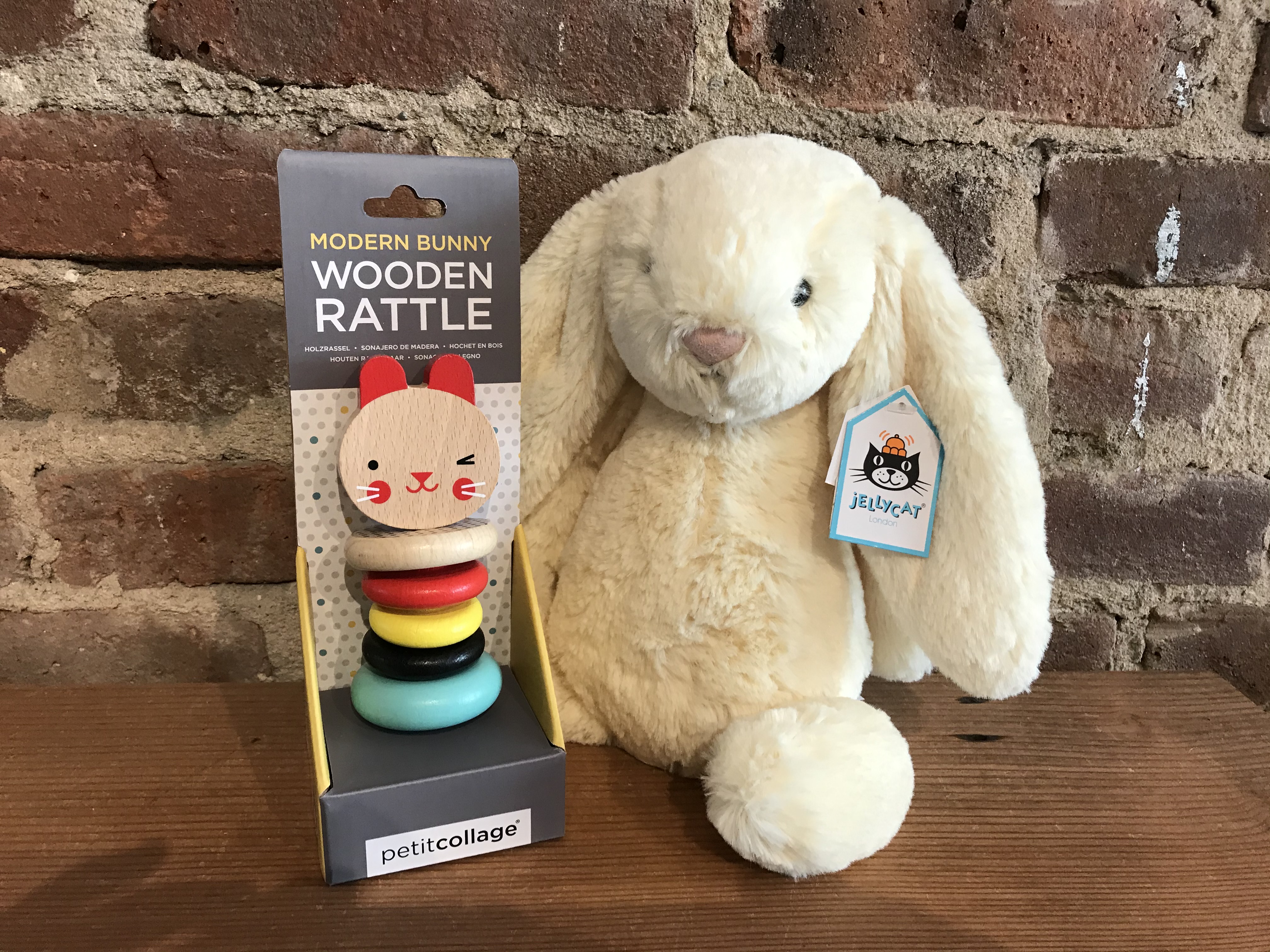 It's baby's first Easter! We've got a wooden rattle, "I Am A Bunny" book and a bunny rattle! Or you could go with a wooden rattle and a big bunny! Finally, we're offering a very soft first bunny and a board book!
---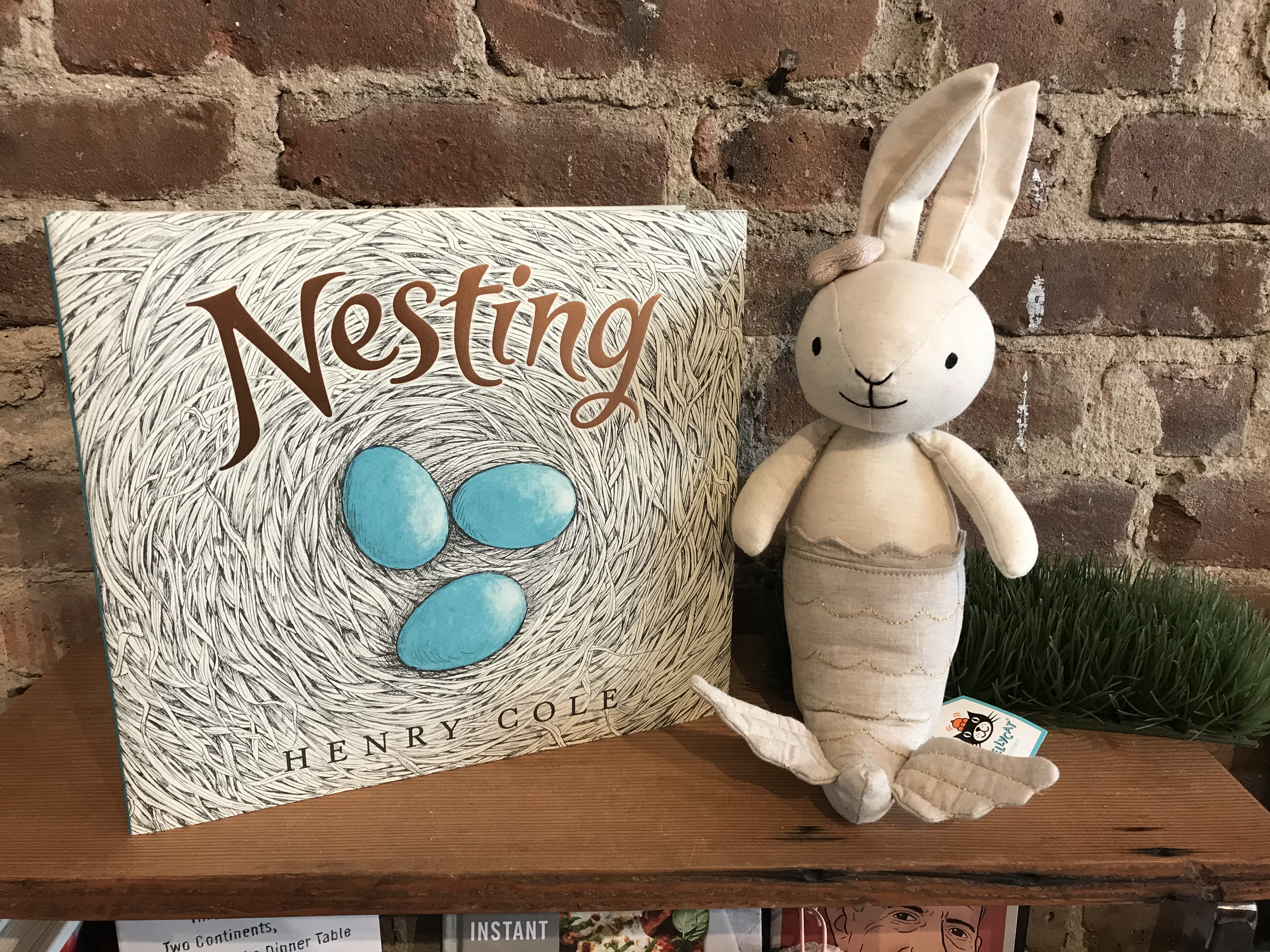 How about a merbunny and a picture book?

---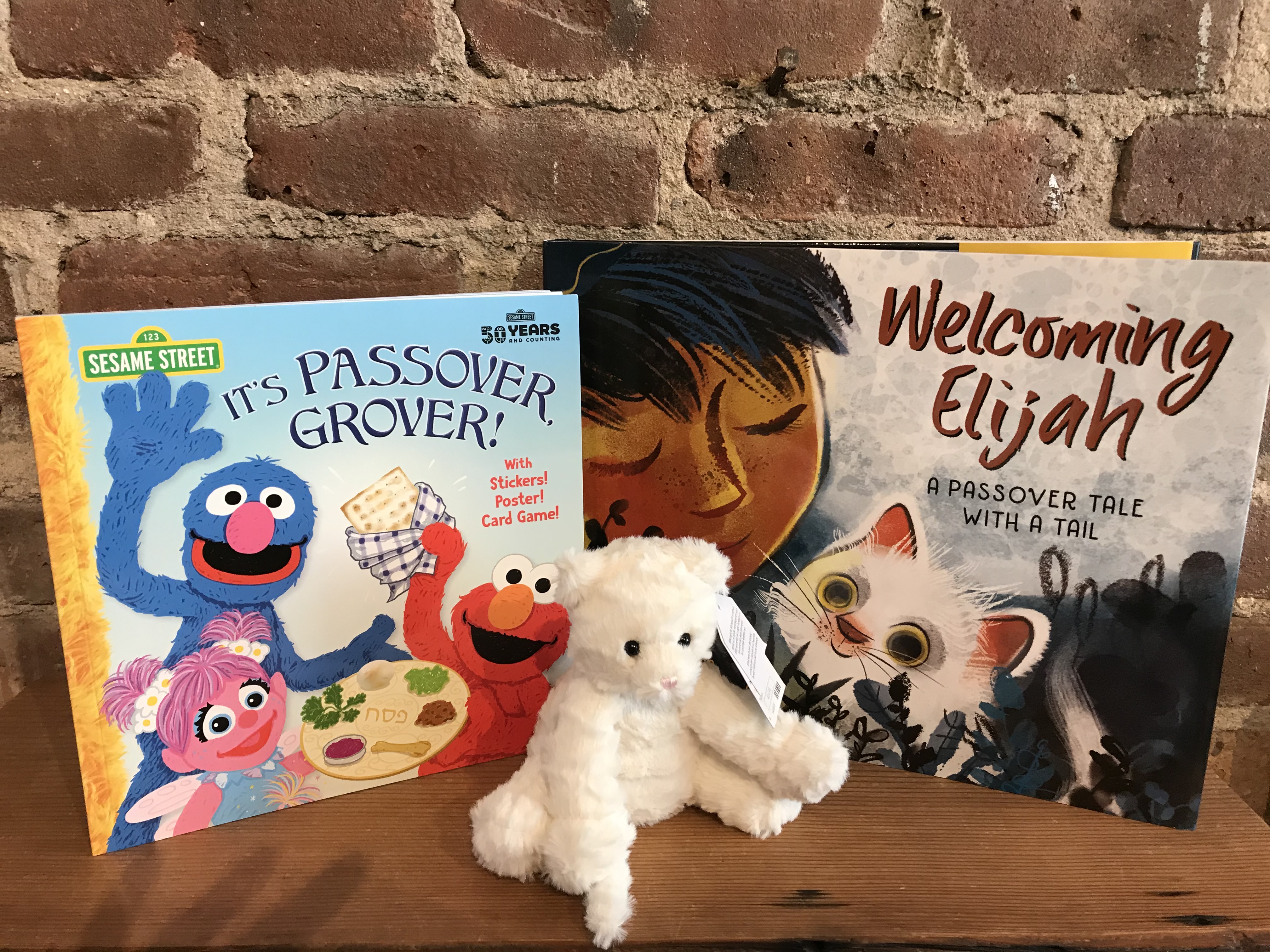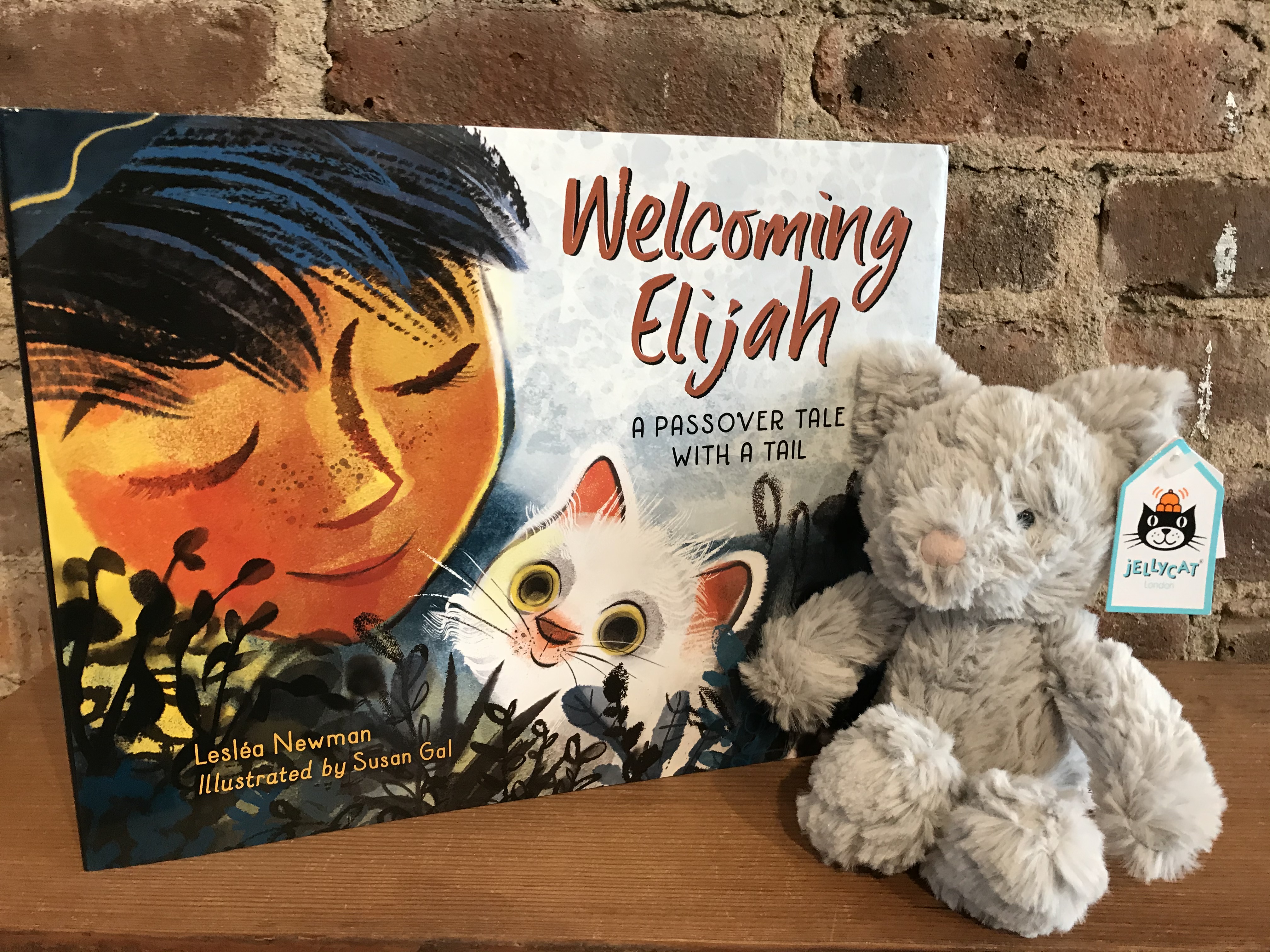 Passover option one is two books and a small animal! Passover option two is one book and a small animal!
---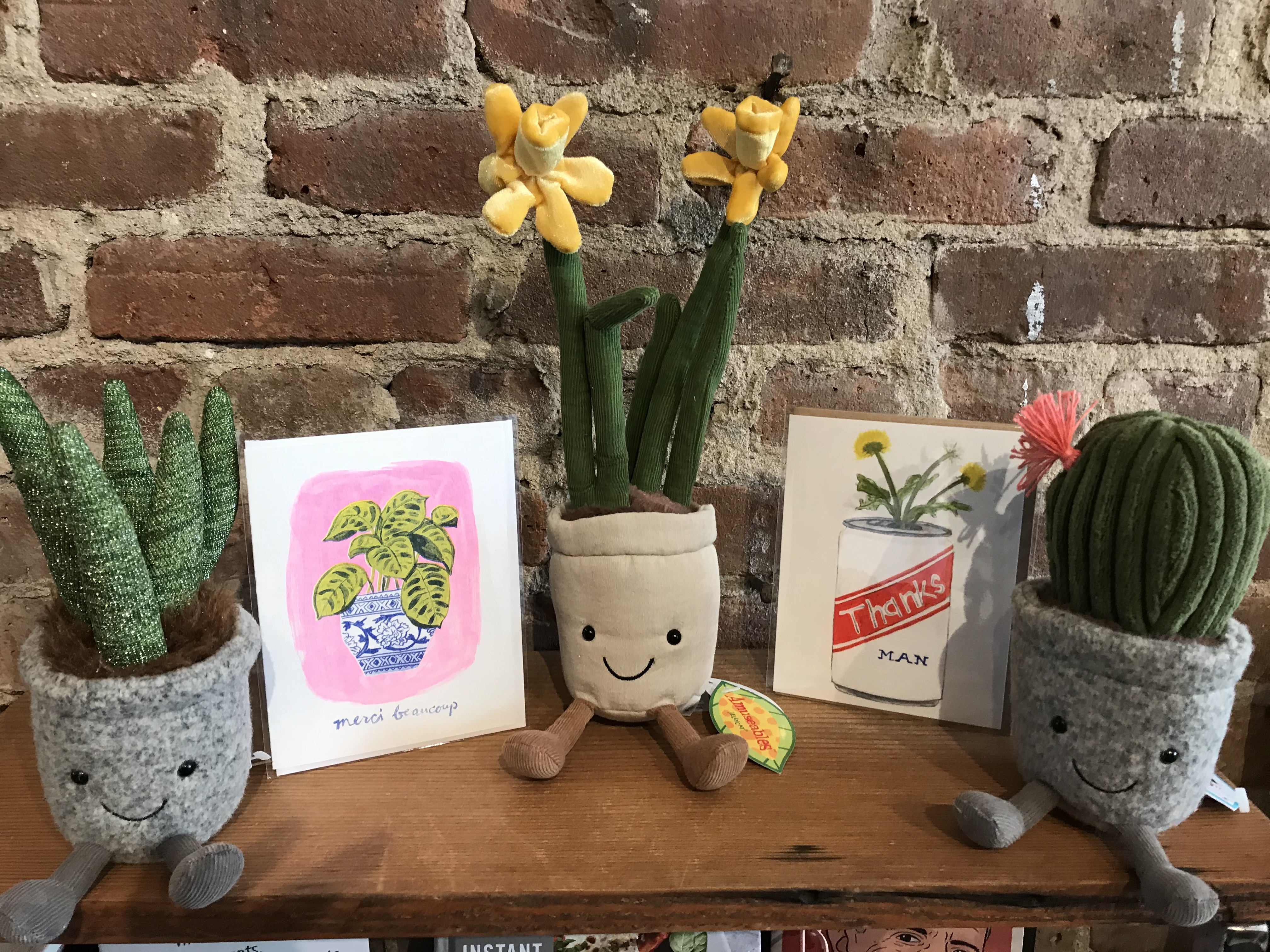 For our adults, there's a flower stuffie and a succulent stuffie!

---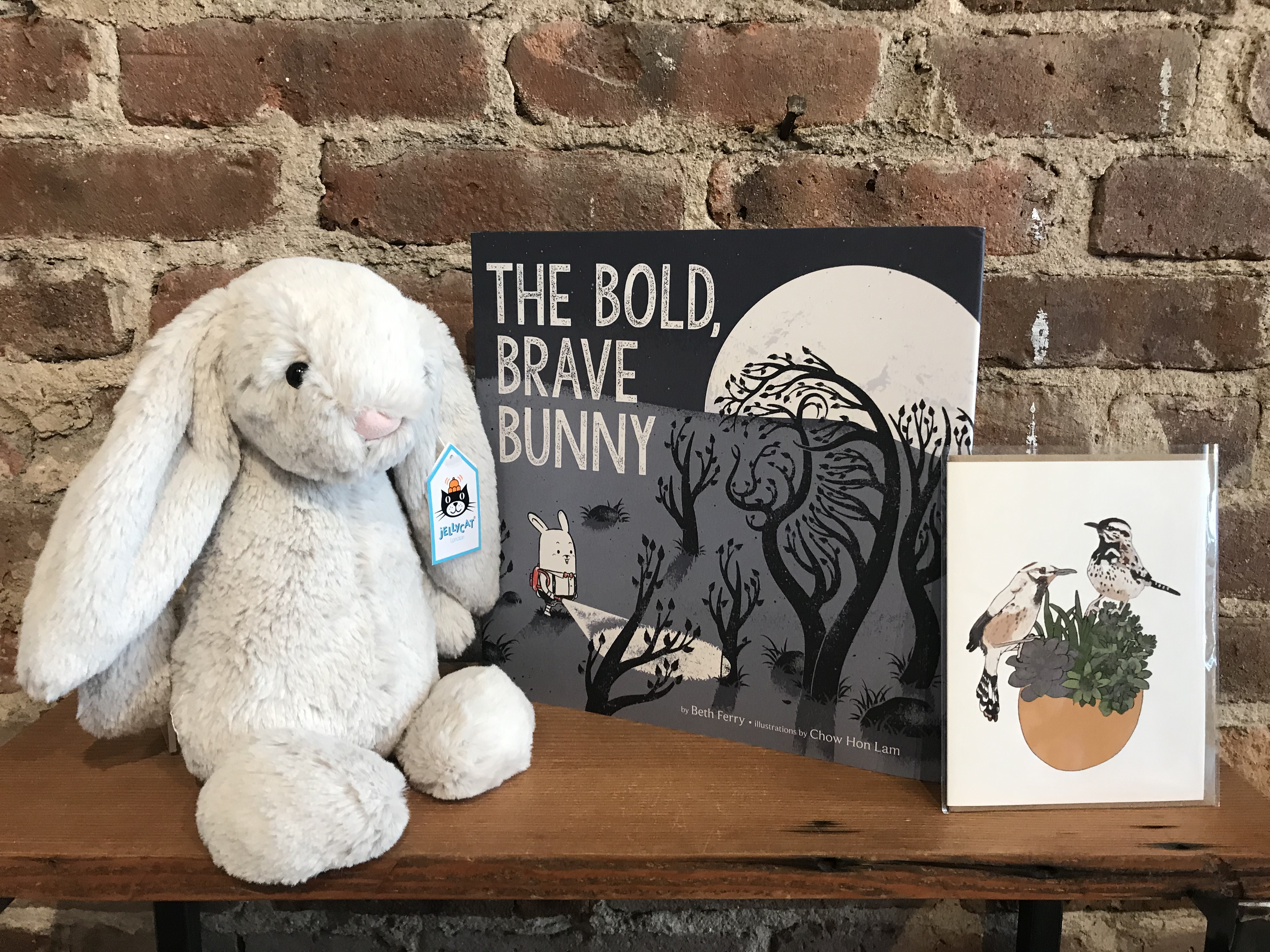 Remember, any blank spring greeting card can be added on!
---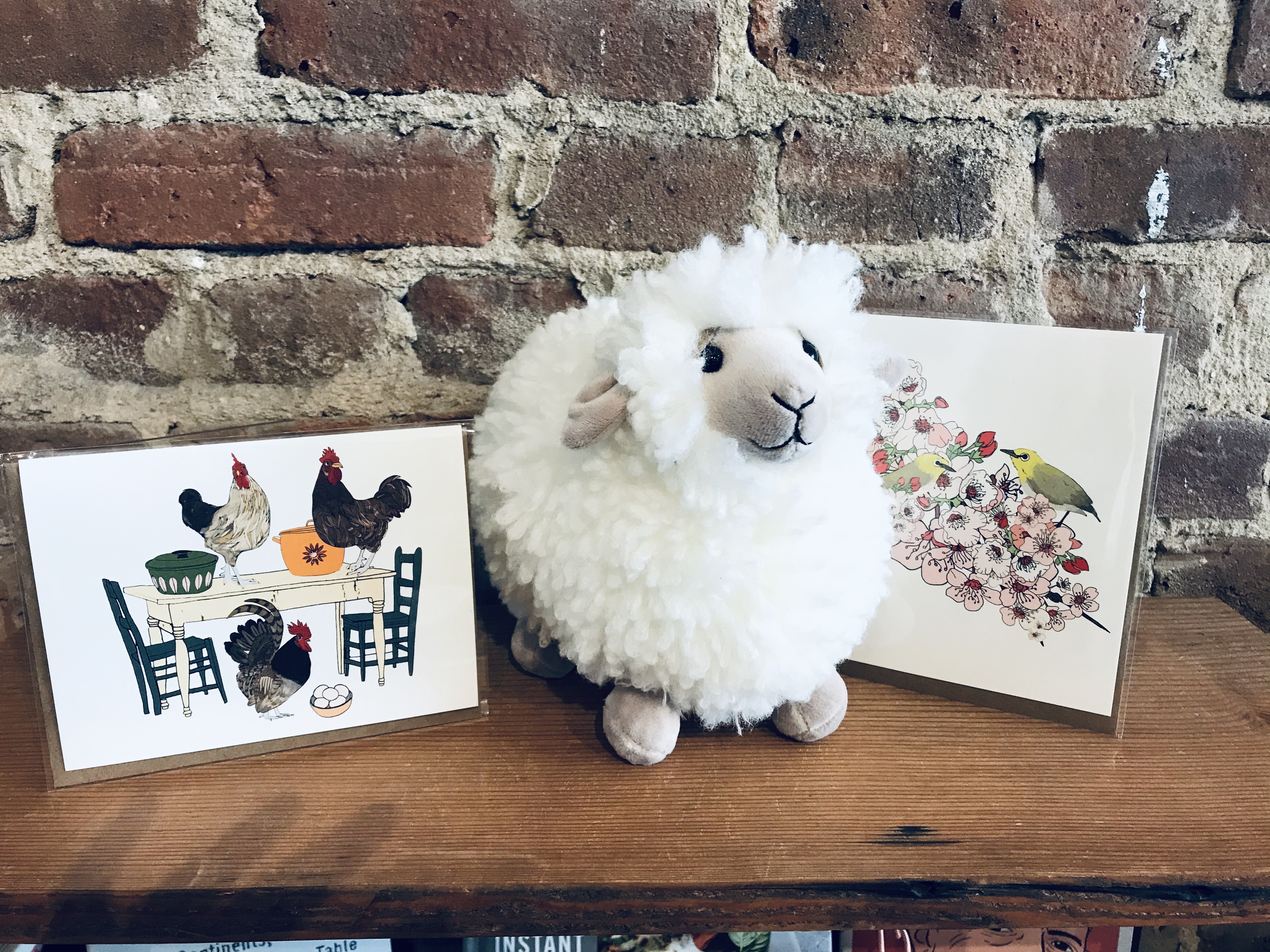 Finally, who wouldn't want a small lamb and a greeting card??

$27
---

We can wrap too!