FOR IMMEDIATE RELEASE:
POW! Kids Books is proud to present the September 2021 release of
Intergalactic Moving Day
Written and Illustrated by John F. Malta
"There's little like this on your picture-book shelves..." – Kirkus Reviews
In this unique counting book for young readers, an outer space boy gets ready for a very big change. On the last day of every year his people celebrate Intergalactic Moving Day: the day when their planet fizzles out and they blast off for a brand new home world that blooms in the sky.

As the clock counts down from 10 to 1, the boy and his family pack up all their robots, favorite snacks, mom's wrestling trophies, and lucky caps before piling into their space pod for launch! What will their new planet be like?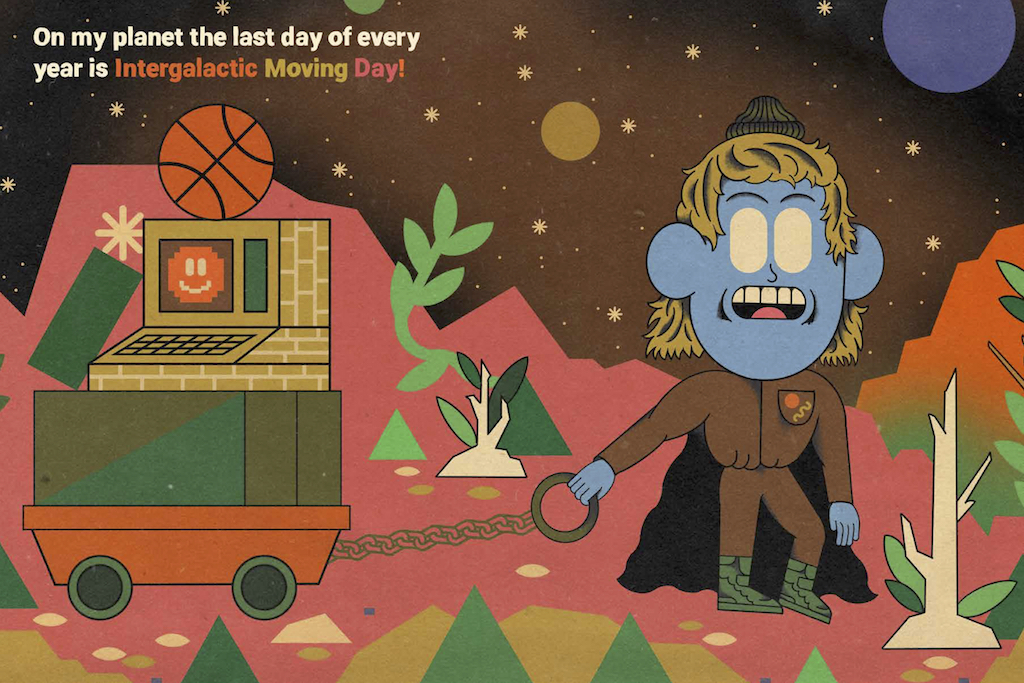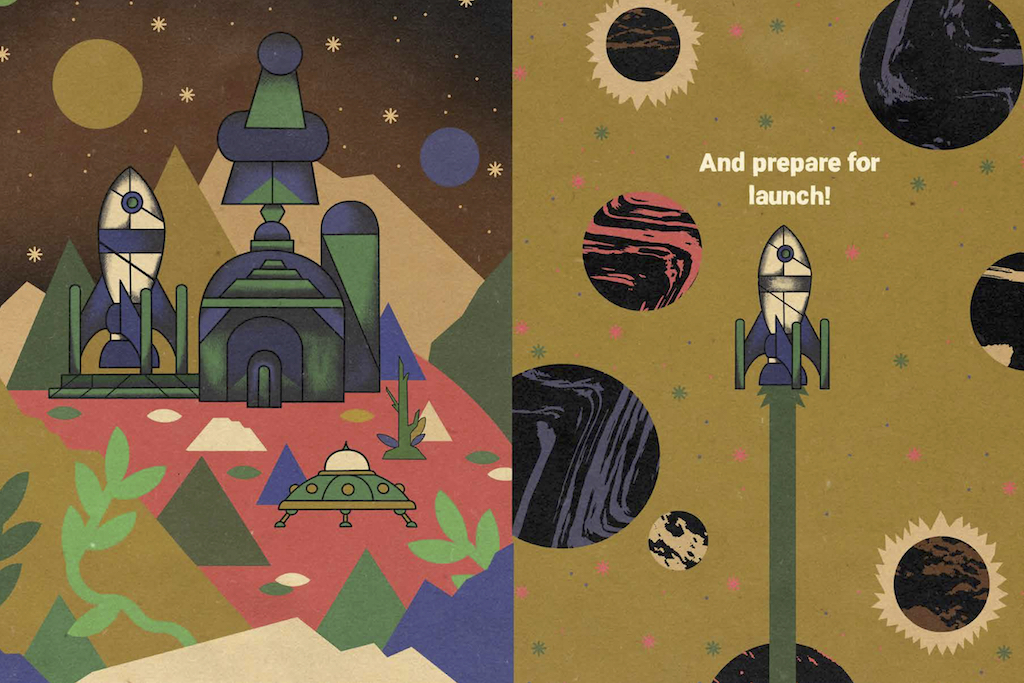 John F. Malta is an illustrator, author, and educator who lives and works in Kansas City.

He has worked on projects with the New York Times, The New Yorker, Facebook, Topps x Beyond the Streets, Museum of Arts & Design, and Dr. Martens.

John spends most of his days drawing alongside his tiny dog Porky, surrounded by his collections of Halloween decorations, old toys, puroresu artifacts, and punk posters coated in xerox fuzz.

His work has been awarded medals from The Society of Illustrators, and he has been recognized by American Illustration, Juxtapoz, and AIGA Eye on Design.
Counting & Numbers / Social Emotional Learning / Travel
Hardcover, 32 pages, 8.25 x 11 inches
ISBN: 978-1-57687-995-5, $17.99 USD/$24.99 CAD
High-res scans to your specification are available upon request; scanning from the book or lifting images from the mechanical file are strictly prohibited. Mandatory credit line: Intergalactic Moving Day written and illustrated by John F. Malta, published by POW! Kids Books.
For more information, please contact:
Publicity Department
publicity@powkidbooks.com