FOR IMMEDIATE RELEASE:
powerHouse Books is pleased to announce the December 2020 release of
The Earth Will Come to Laugh and Feast
Photography by Roger Ballen
Text by Gabriele Tinti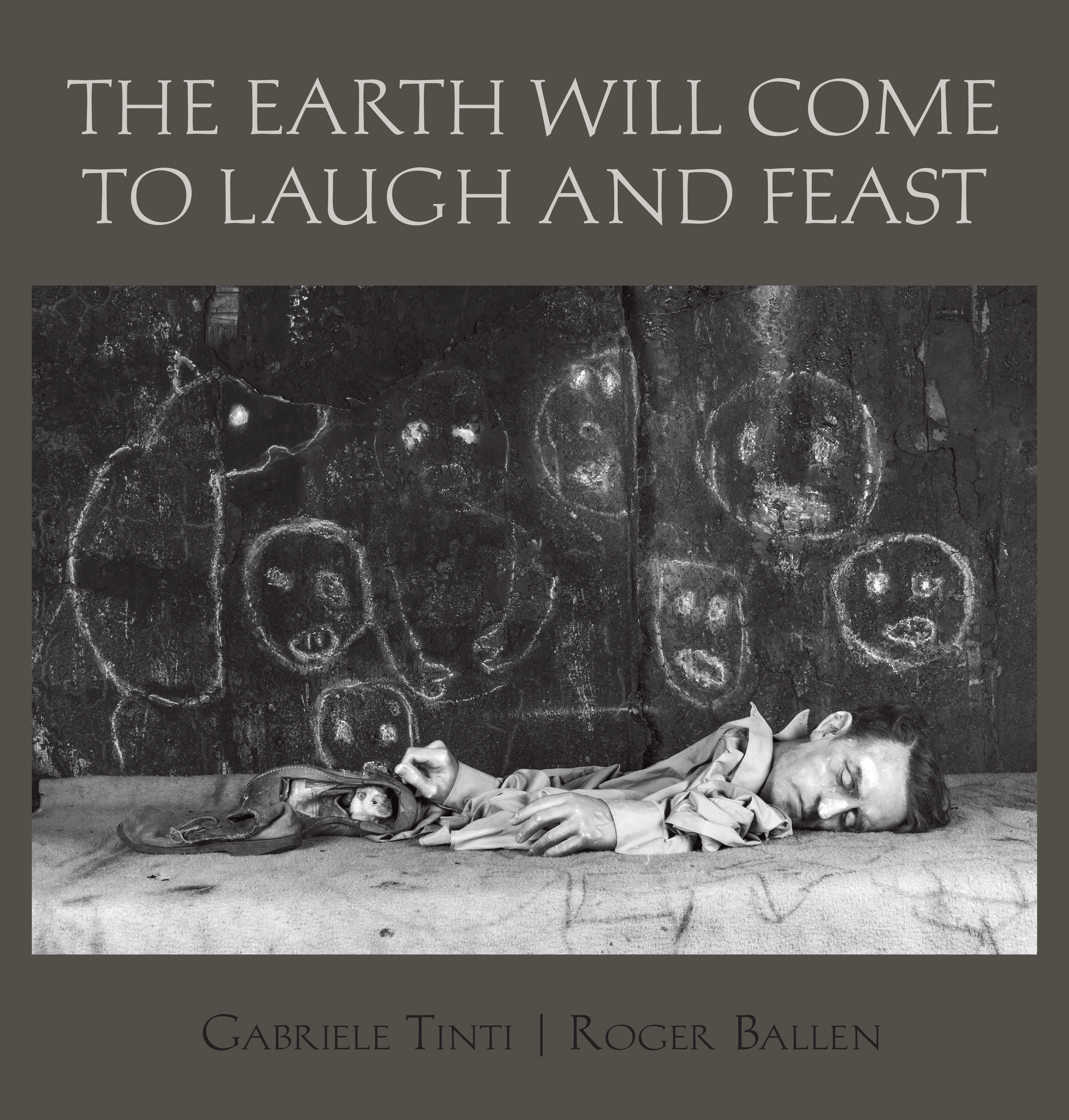 The Earth Will Come to Laugh and Feast is a poetic journey through a carefully curated selection of internationally revered artist, Roger Ballen's photographs. Italian poet, Gabriele Tinti, reflects on Ballen's images with original texts written in the form of elegies, prayers, and laments.

The book evokes the strong bond between art and literature, and of ekphrastic writing that evokes images by highlighting hidden relationships and implied mysteries. The result is a moving collection of poems and short stories revealing the profound state of existence and the fate of our torment, the inevitability of suffering, and of our helplessness from pain.

As Tinti says "This partnership moves from the rubble, passes through cemeteries, sniffs out the signs of what has gone. Roger Ballen's photos, my words, are a kind of defense against the terrible power of death. They are an accumulation of enthusiasm, injuries, obsessions. They are effigies composed to disturb the reader, to ambush the thought, the things."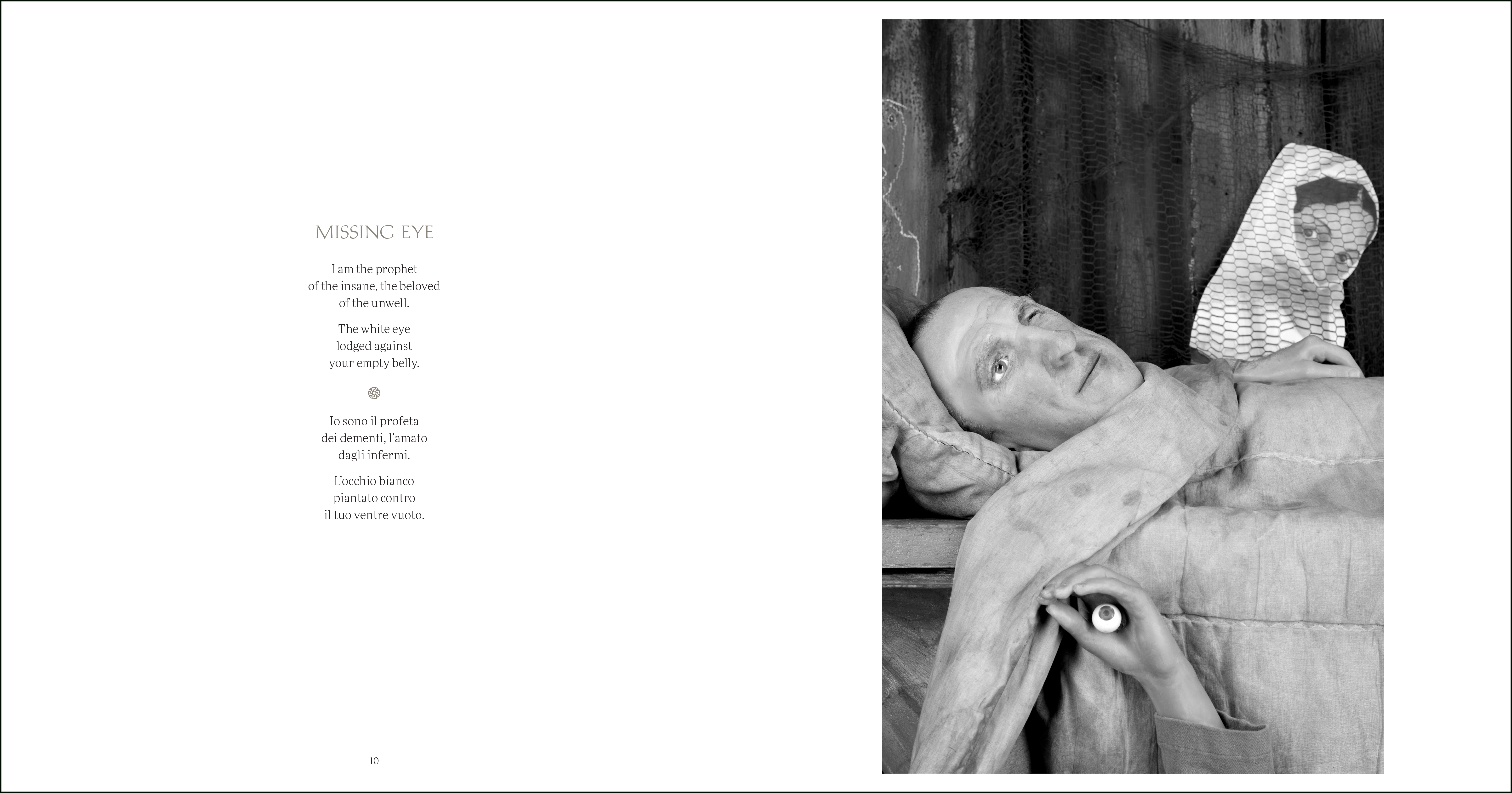 Roger Ballen is one of the most important photographers of his generation. He was born in New York in 1950 but has been living and working in South Africa for over 30 years. Over the past 50 years his distinctive style of photography has evolved using a simple square format in stark and beautiful black and white. In his earlier works his connection to the tradition of documentary photography is clear but through the 1990s he developed a style he describes as "Ballenesque". Over the past two decades, Ballen has employed drawings, painting, collage and sculptural techniques to create enigmatic, mysterious sets for his images. Roger Ballen has invented a new hybrid aesthetic in these works but one still rooted firmly in photography.

Gabriele Tinti is an Italian poet, writer and a recipient of the 2018 Montale Poetry Award.

He has worked with the J. Paul Getty Museum, the Metropolitan Museum of Art, the British Museum, the Los Angeles County Museum of Art, the National Roman Museum, the Capitolini Museums, the Archeological Museum in Naples, the Ara Pacis Museums and the Glyptothek of Munich composing poems for ancient works of art including the Boxer at Rest, Discobolus, Arundel Head, Ludovisi Gaul, Victorious Youth, Farnese Hercules, Hercules by Scopas, Elgin marbles from the Parthenon, Barberini Faun and many other masterpieces.

His poems have been recited by actors such as Kevin Spacey, Joe Mantegna, Michael Imperioli, Burt Young, Marton Csokas, Alessandro Haber, Robert Davi, Jamie McShane, Vincent Piazza, Abel Ferrara, Malcolm McDowell and Franco Nero.

In 2016 he published "Last words" (Skira) a collection of found poetry in association with Andres Serrano.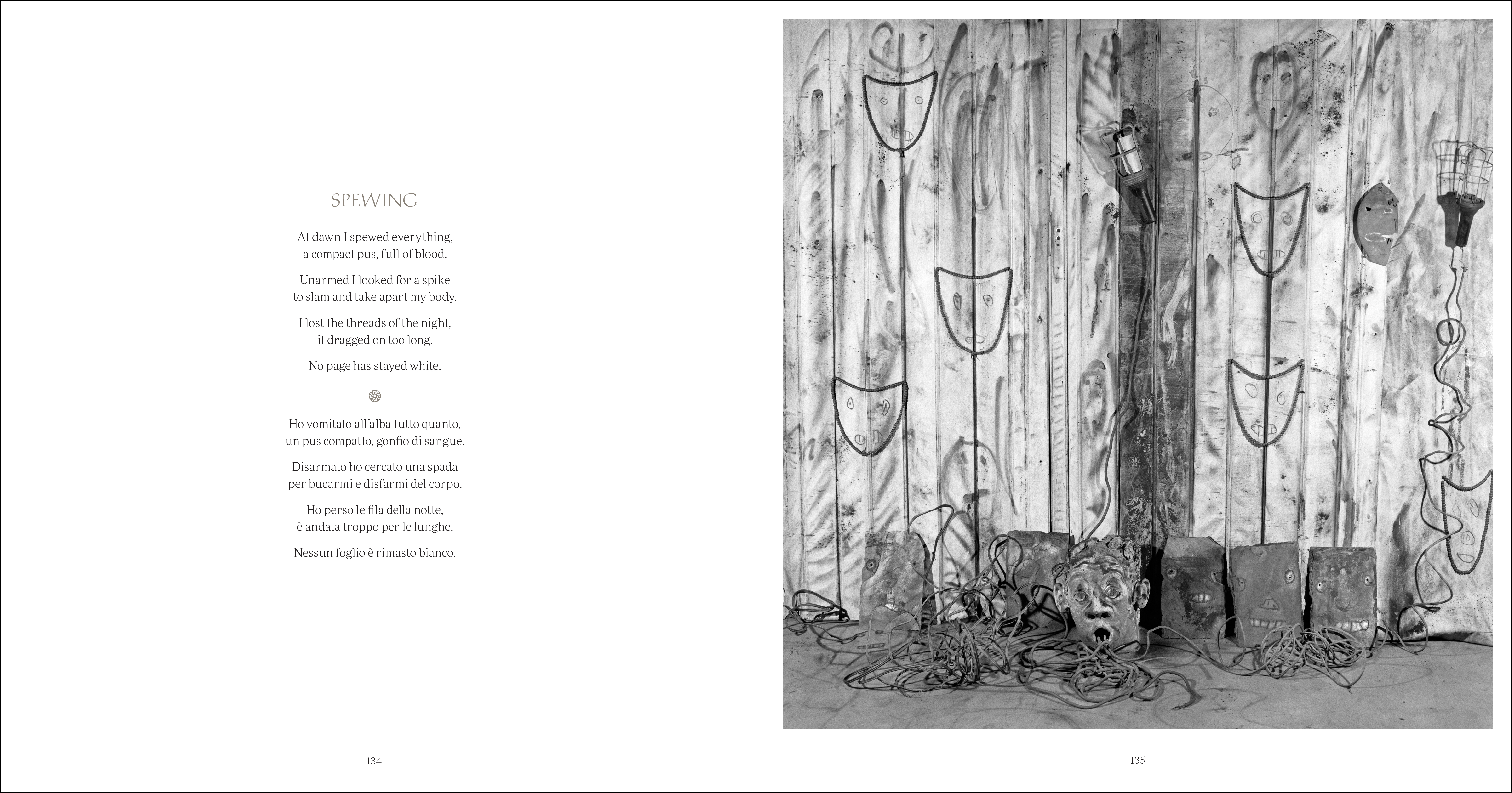 A partial preview is available by clicking here: The Earth Will Come to Laugh and Feast
High-res scans to your specification are available upon request; scanning from the book or lifting images from the mechanical file are strictly prohibited. Mandatory credit line: From The Earth Will Come to Laugh and Feast by Roger Ballen and Gabriele Tinti, published by powerHouse Books.