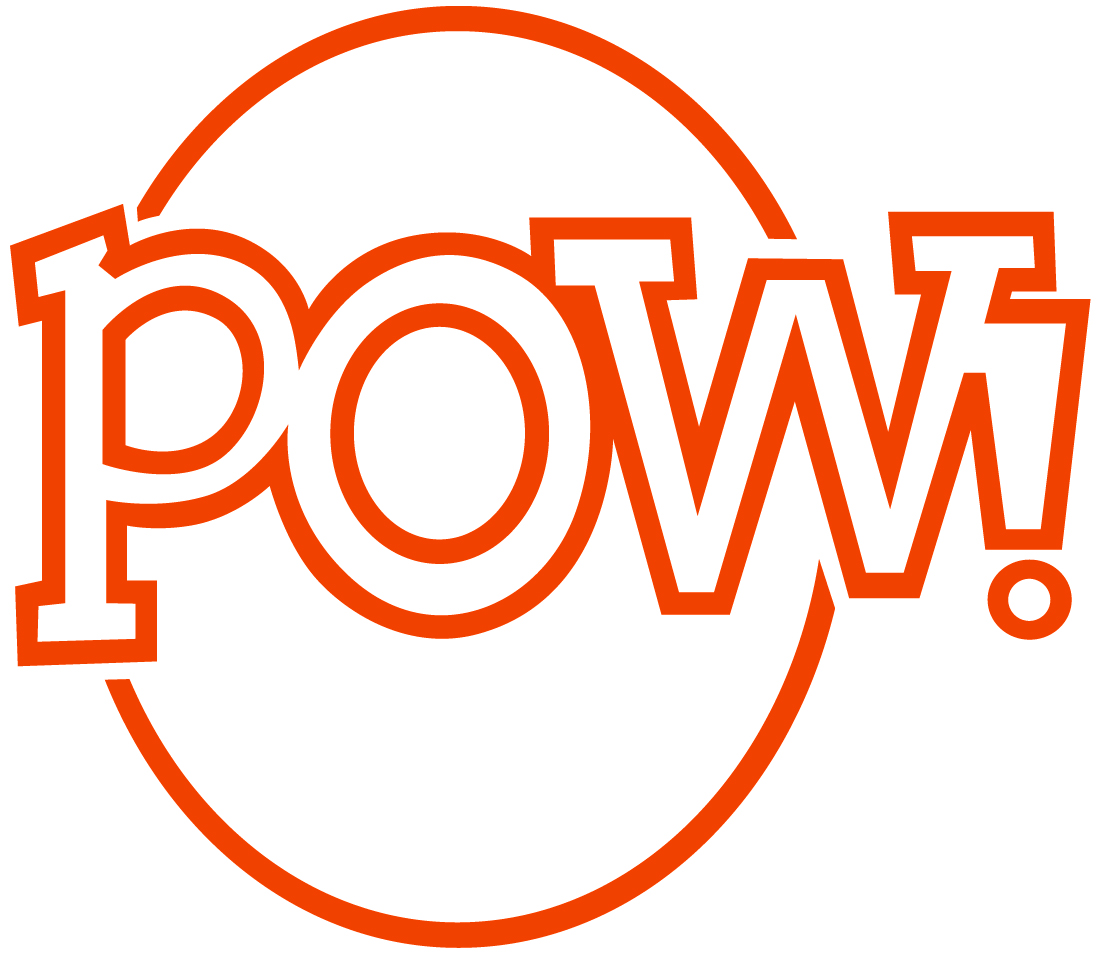 FOR IMMEDIATE RELEASE:
On Sale December 2020
Dogs, Dogs, Dogs:
I Love Them All
Written and illustrated by Chad Geran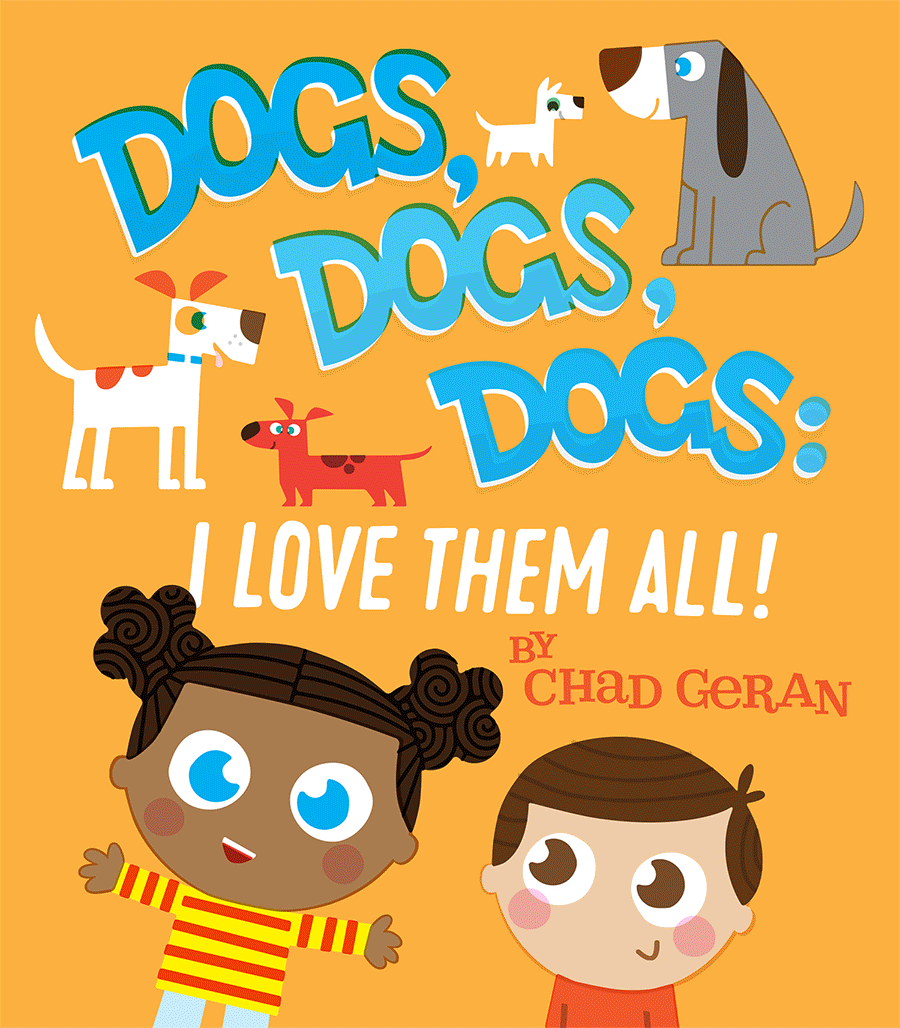 A rhyming board book that celebrates the boundless joy of loving dogs.

Are you a puppy pal? A canine companion? Down with the doggies? A friend of Fido?

In Dogs, Dogs, Dogs: I Love Them All, a little girl tells us all that she loves about our shaggy, wiry, spotty, playful, lazy, noble, sometimes-drooly, furry companions. Who could choose a favorite?

This simple narrative set to a silly rhyme makes for a perfect book to read aloud for babies and toddlers, and an excellent gift for pet-owners and admirers alike. Those without dogs may find themselves on the way to their local adoption center after several readings!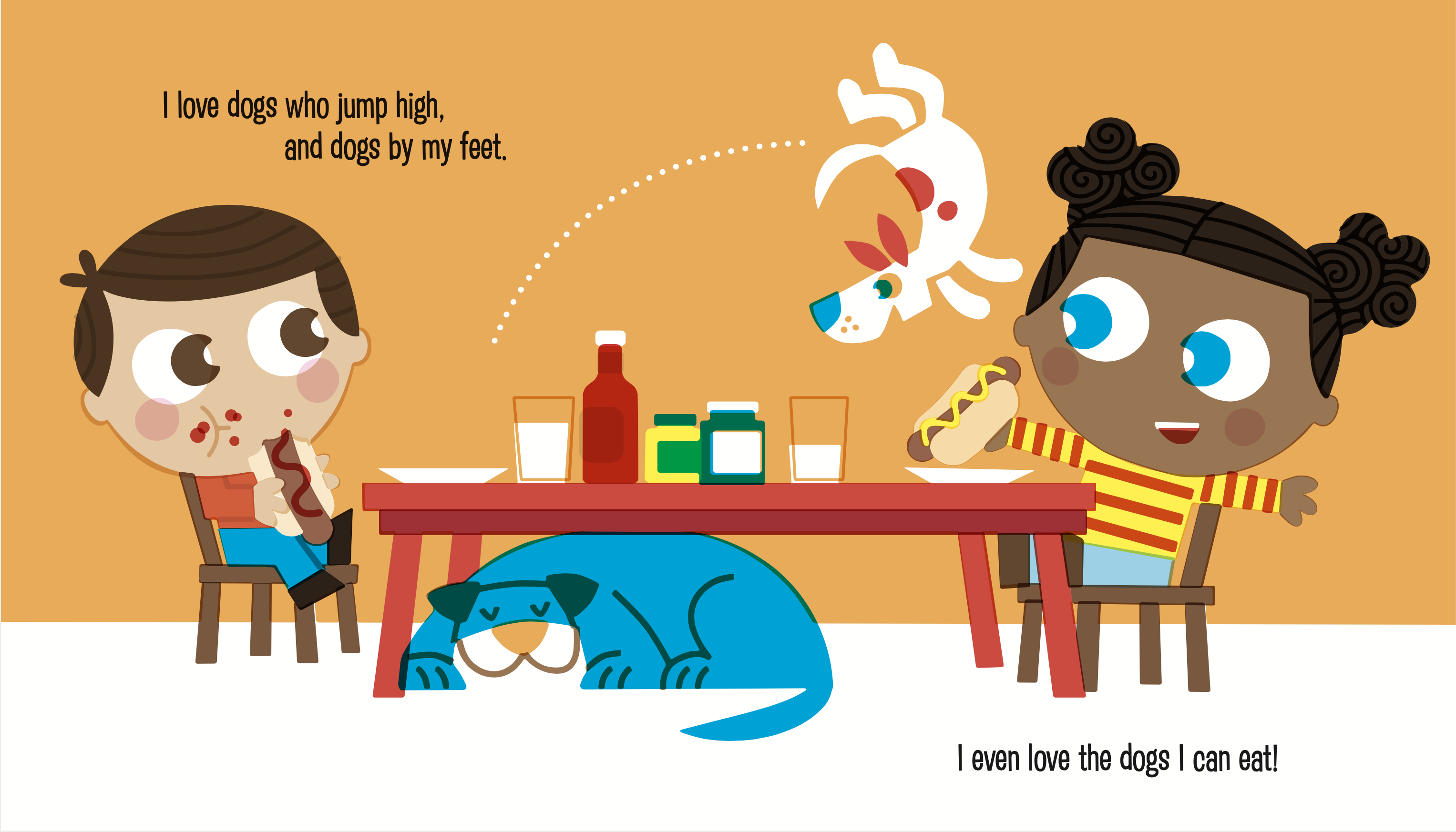 Chad Geran is an illustrator, designer, artist, writer, and speaker. Chad creates fun, thoughtful illustrations for children's books, greeting cards, animation, branding and visual identities, workshops, advertising, and more.

With a style that combines a light-hearted approach with sophisticated intelligence, Chad delivers simple, approachable illustrations with unmistakable depth.

He lives in Regina, Canada with his wife and three kids. Visit geran.ca to see more of Chad's work.
Dogs / Rhyming / Ages 1-3
Boardbook, 7 x 8 inches, 16 pages
ISBN: 978-1-57687-967-2, $12.99 US / $17.99 CAN
High-res scans to your specification are available upon request; scanning from the book or lifting images from the mechanical file are strictly prohibited. Mandatory credit line: From Dogs, Dogs, Dogs written and illustrated by Chad Geran
, published by POW! Kids Books.
For more information, please contact:
Madison Morales
POW! Kids Books
madison@powerHouseBooks.com
View web version
Unsubscribe here