FOR IMMEDIATE RELEASE:
powerHouse Books is pleased to announce the April 2021 release of
Beautiful Economics:
A Guide to Gentle World Domination
by Howard Collinge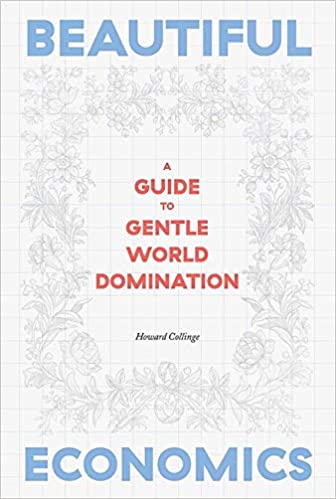 A handbook for rebooting the world that combines ecological, philosophical and entrepreneurial wisdom.
Beautiful Economics offers a fresh perspective on the how to reimagine our economy for the global good, starting with recalibrating what we value. Should we value front-line nurses more than Wall Street traders? Should we pay mothers and caregivers massive salaries for raising us? Should love, kindness and ecological health be valued on the stock market?
Author Howard Collinge is not an economist. He is a global brand expert who has studied how stories shape our lives, including the most pervasive story of all, the economy. With a light-hearted voice and whimsical illustration, Beautiful Economics traces the history of how our current economic model reached peak destruction and proposes a new economic strategy known as Gentle World Domination.
To help ignite our inner changemaker, Collinge pitches some daring beautiful economics ideas - business proposals that might inspire the next green trillionaire or Elon Musk. He calls upon industry leaders like Mark Zuckerberg (Facebook) to use algorithms for good. He asks Tim Cook (Apple) to create a personal Guru to help us make better life decisions, including how to buy less stuff.
Beautiful Economics is also a guidebook for personal change, mental and physical well-being. It inspires its readers to get rich in "Life Dollars" – currency that measures our worth by the love and friendships we experience and the social and ecological harmony we create. With enough Life Dollars, we can all become wealthier than Jeff Bezos or the Queen of England.
Beautiful Economics might be the most unconventional economics book you'll ever read. It is a manifesto for changing the way we see the world that might just actually change the world, one reader at a time.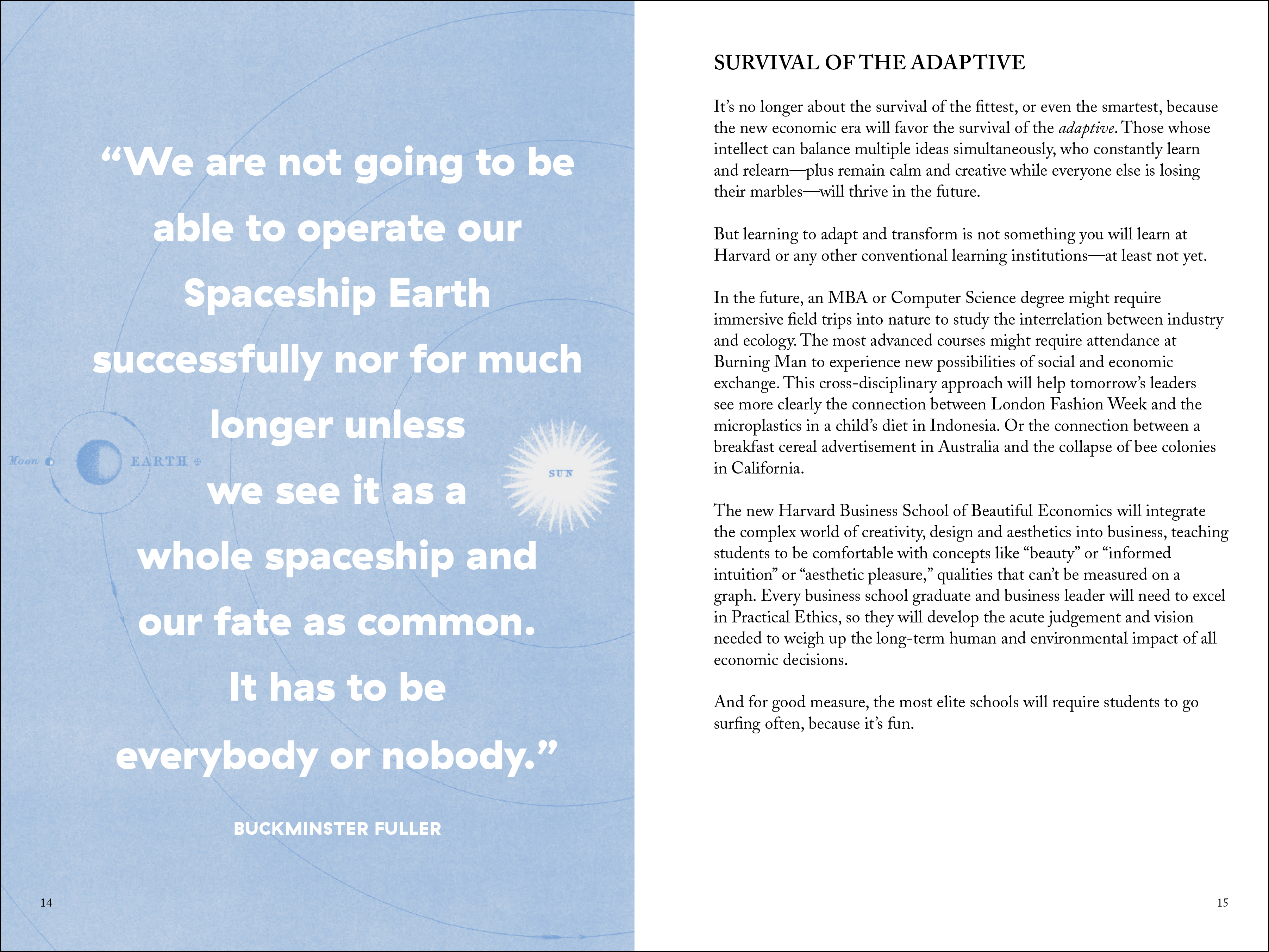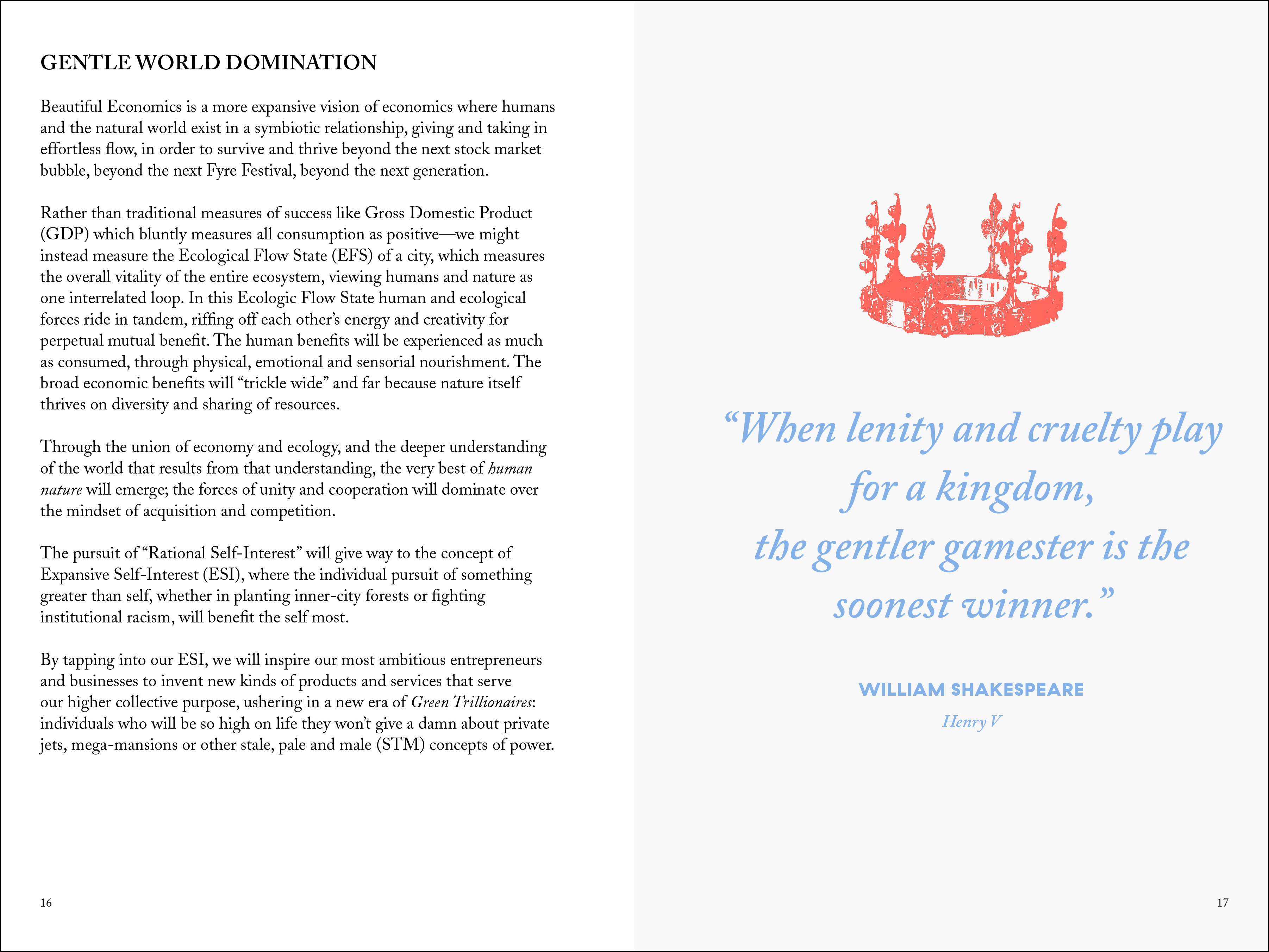 Born in Hong Kong to a Chinese mother and British father, Howard Collinge grew up in the world's most remote city of Perth, Australia. After a brief stint as a professional athlete, he embarked on a career in advertising that would take him across four continents.
Howard has won numerous awards for his creativity and has developed a reputation as a diverse thinker and storyteller who brings lightness, clarity and vision to complex subject matters. His work has created hit viral videos, sparked national debates and has helped launch music careers at The Grammy's.
He has taught Strategic Design Management at The New School, NYC and studied Sustainable Business Strategy at Harvard Business School.
In 2021, Howard launched The Bank of Life Dollars, a long-vision investment company for the development of sustainable ideas and living. He is the author of Beautiful Economics: A Guide to Gentle World Domination and lives with his wife and six-month old daughter in New York.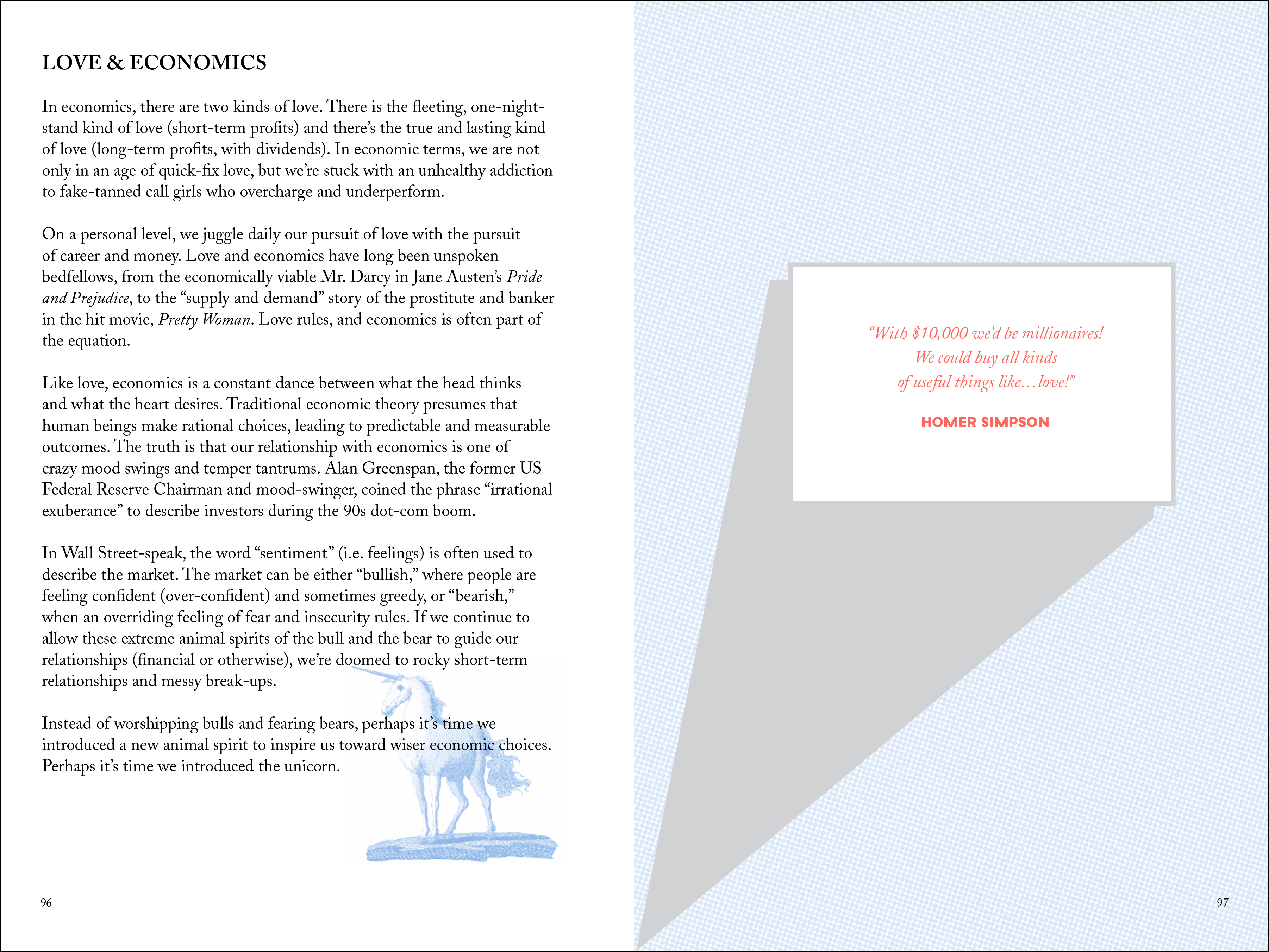 A partial preview is available by clicking here: Beautiful Economics
Economics / Entreneurship / Marketing
Hardcover, 6 x 9 inches, 136 pages
ISBN: 978-1-57687-969-6, $24.95 US / $33.95 CAN
High-res scans to your specification are available upon request; scanning from the book or lifting images from the mechanical file are strictly prohibited. Mandatory credit line: From Beautiful Economics by Howard Collinge, published by powerHouse Books.

For contact at powerHouse Books:
Publicity Department
publicity@powerhousebooks.com
Facebook | Twitter | Instagram

© Copyright 2021 powerHouse Books