FOR IMMEDIATE RELEASE:
powerHouse Books is pleased to announce the January 2015 distribution of
Faculty Department

By Justin Chung

Text by Sean Hotchkiss, Kevin Burrows, Lucy Brook, and Chris Wallace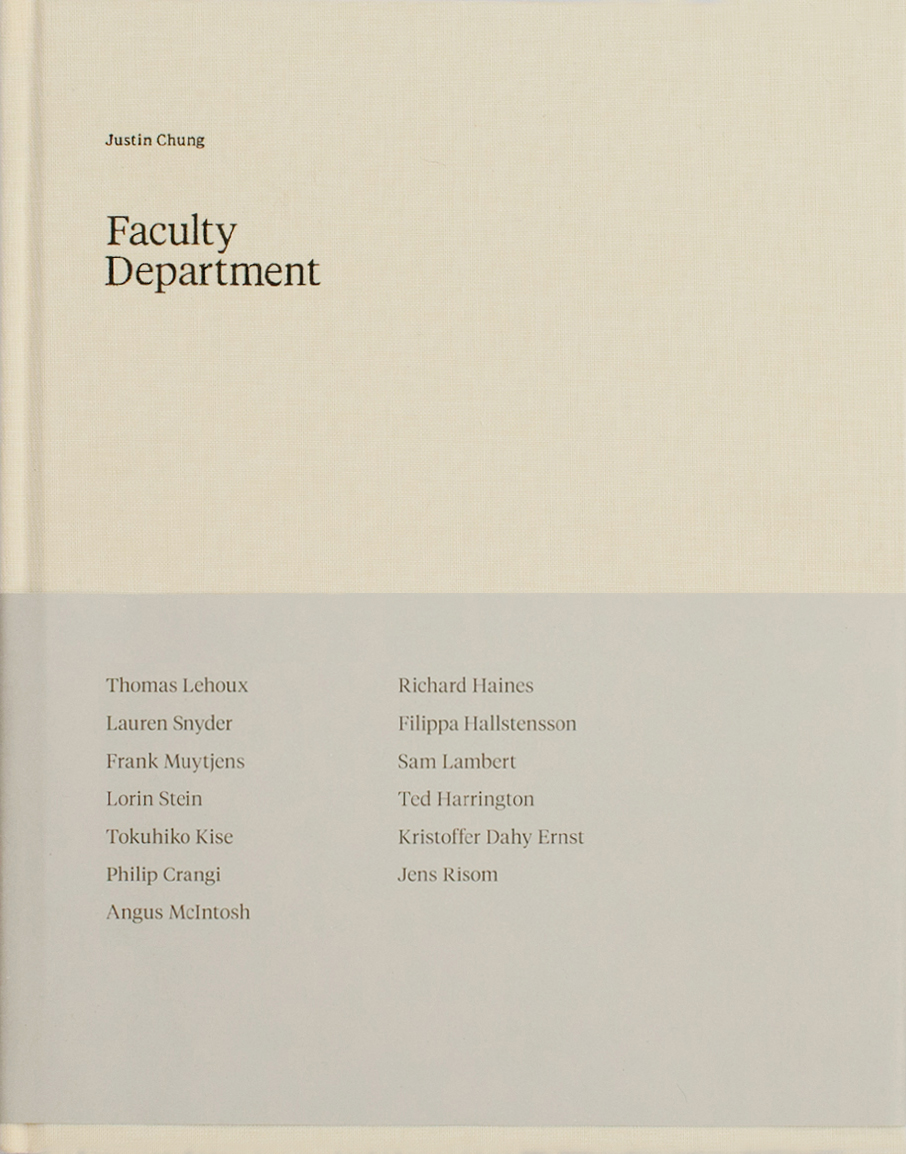 Faculty Department focuses on the lives, spaces, and stories of creative individuals worldwide. Photographer Justin Chung's interest in capturing creative people came alive when he moved to New York City to pursue a career in commercial fashion photography and portraiture in 2011. Justin found that while he was inspired by the work these creative individuals were producing, what he felt most connected to was their process—how the smallest intricacies in their daily lives contributed to making them the most effective, most happy, and most real. It is these intimate details Justin is most eager to share with readers.

The following individuals opened their personal and unique environments to Justin: Thomas Lehoux, Lauren Snyder, Frank Muytjens, Lorin Stein, Tokuhiko Kise, Philip Crangi, Angus McIntosh, Richard Haines, Filippa Hallstensson, Sam Lambert, Ted Harrington, Kristoffer Dahy Ernst, and Jens Risom.

Alongside Justin's minimal, unforced style of photography are original texts on each subject by some of today's leading fashion and style writers. Combined with beautiful production quality and designed by Faculty in Vancouver, Faculty Department deftly shows that it's the little things which should be cherished for how they enrich our lives.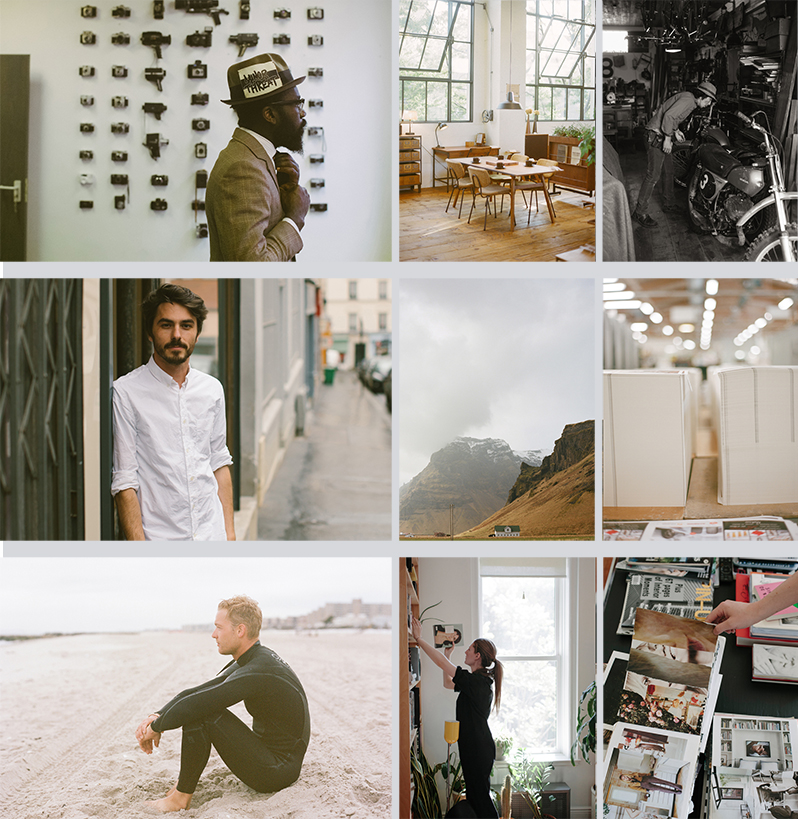 Justin Chung is a photographer based in New York. Originally from San Francisco, California, he began pursuing a career in photography while finishing his graduate studies in public health. Justin's approach to photography is to keep things as natural and honest as possible, focusing on capturing a moment. His clients and projects include J. Crew, Club Monaco, Procter & Gamble, and Cereal magazine. He lives with his wife in Brooklyn, New York.

Contributors:

Sean Hotchkiss is a writer, editor, and creative consultant living in Brooklyn, New York. His work has appeared in GQ, Esquire, and The Wall Street Journal, among other publications.

Kevin Burrows is a writer and creative director living in California. He is the co-author of Fuck Yeah Menswear: Bespoke Knowledge for the Crispy Gentleman.

Lucy Brook is a writer and editor. She worked as a features writer at News Corporation Australia for six years before relocating to New York City in 2012. Her work has appeared in publications including Nylon and Nylon Guys, Cereal, Elle, Russh, and Oyster.

Chris Wallace is Senior Editor at Interview magazine. He writes regularly for The New York Times, The Paris Review Daily, the Los Angeles Review of Books, and others.

Jonathan Evans: is a writer living in Brooklyn, New York. Formerly an editor at Esquire and Gilt MANual, Evans now serves as the fashion director of online men's store East Dane.
A preview is available by clicking here: Faculty Department
Style and Design / Fine Art Photography / Creativity
Hardcover, 7-7/8 x 10 inches, 265 pages
ISBN: 978-0-692-29891-6, $75.00 US/CAN
High-res scans to your specification are available upon request; scanning from the book or lifting images from the mechanical file are strictly prohibited. Mandatory credit line: From Faculty Department by Justin Chung, published by powerHouse Books.
For more information, please contact:
Declan Taintor, Publicist
powerHouse Books, 37 Main Street, Brooklyn, NY 11201
Tel: 212-604-9074 x142, Fax: 212-366-5247, email: declan@powerHousebooks.com
Facebook | Tumblr | Twitter | Instagram

© Copyright 2014 powerHouse Books