FOR IMMEDIATE RELEASE:
powerHouse Books is pleased to announce the September 2017 release of
Skin Deep:
Looking Beyond the Tattoos
By Steven Burton
Introduction by Father Greg Boyle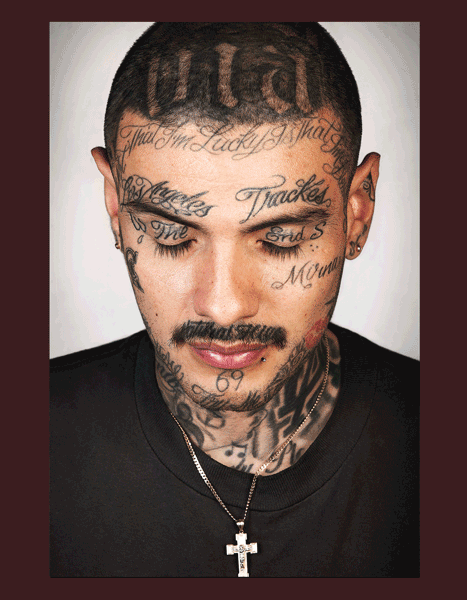 For decades now tattoos have been potent symbols of the Los Angeles gang-life scene. The black and white tattoos with recognizable gang symbols appear on members' faces, necks and all over their bodies, making their gang affiliation immediately clear to whomever crosses their path. This can mean the difference between life and death on the streets, and just as often, in prison.

What does this prominently placed imagery mean for those men and women who somehow extricate themselves from gang life or are released from prison or want to separate themselves from the gang and start life anew? The very tattoos which may have helped guard against the constant threat of rival gangs now bar many ex-gang members from employment, life without harassment, and the freedom to move on from a past they have worked hard to overcome.

Skin Deep is a photography project that seeks to show the effects of this ongoing gang conflict in Los Angeles. Photographer Steven Burton set out to photograph realistic portraits of former gang members who are trying to escape the revolving door of death and prison. For these men and women, the aftermath of gang life is not only carried within--it is also scrawled across their faces and bodies. Skin Deep uniquely highlights the impact tattoos have on the way a person is perceived by showing what each participant might look like without them.

Utilizing before and, thanks to the advantages of Photoshop, after photographs, these men and women got a chance to see what they'd look like without the inked visual armor. After the bare images were presented to each, they were asked to talk about themselves and their families, what tattoos represent to them, and their aspirations for the future.

Seeing themselves without tattoos--many for the first time in decades--naturally brought about a wide range of emotions, recollections, hopes, and dreams, with responses such as: "I am shocked. I don't know what to say about this. I am going to give this to my mom, she is going to be so happy." "I think this guy in the pictures would judge the one with tattoos right off the top." "That's crazy, that looks real crazy. Those came out cool man! I think I like it better without the tattoos."

Burton met his subjects thanks to Father Greg Boyle, the founder of Homeboy Industries in LA, and the entire project is inspired by his tireless work to help rehabilitate these former gang members and give them all a crucial second chance in life. Skin Deep offers a chance to expose the realities these individuals face when trying to rebuild their lives and re-enter society. As importantly, for the public, the project provokes consideration regarding how society perceives and judges people with tattoos and violent pasts and seeks to garner empathy for those caught in the crosshairs of gang life as they try to change their futures.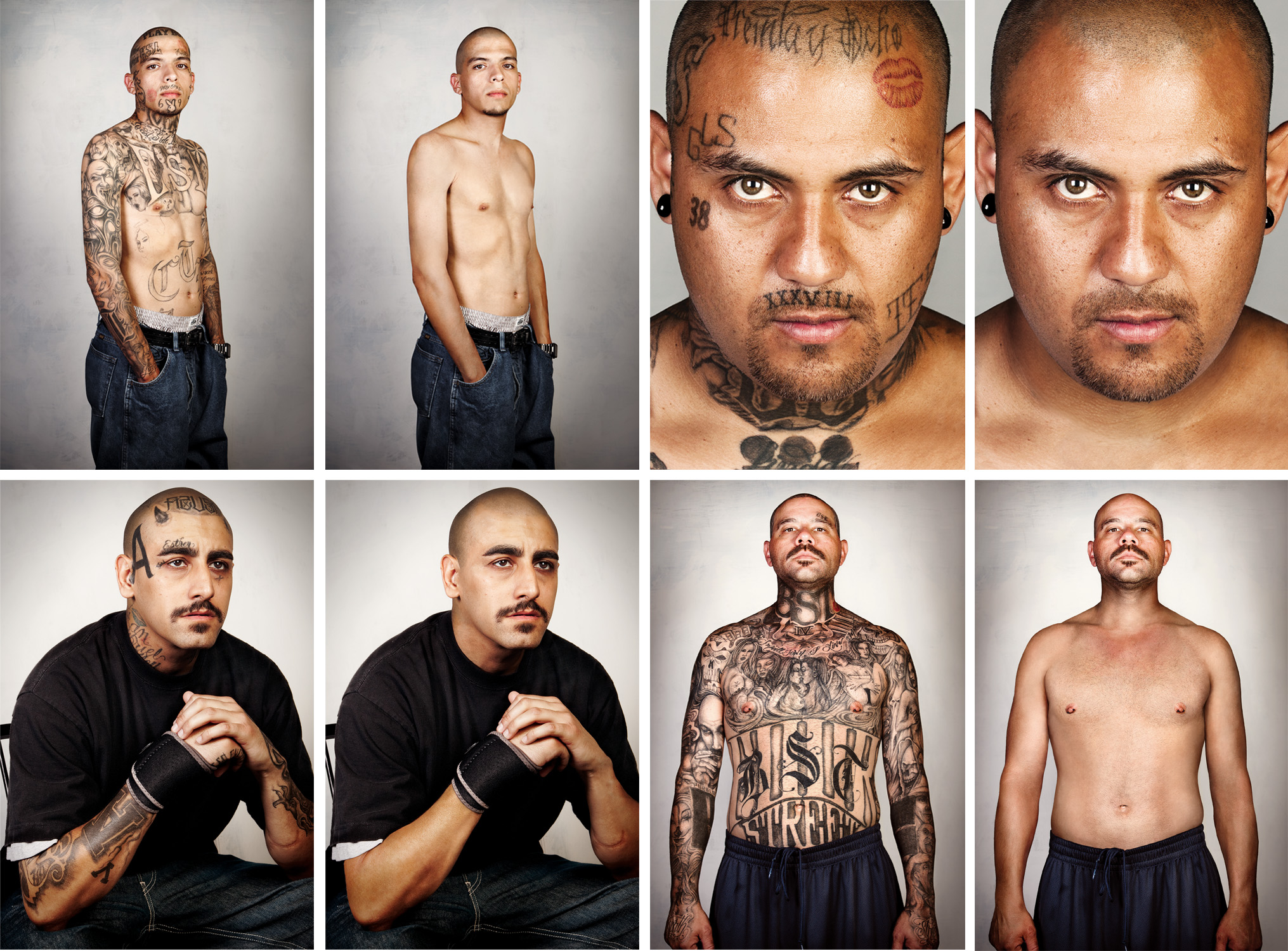 Steven Burton is a self-taught photographer from the U.K. Following a successful modeling career where he had the opportunity to work with and be inspired by iconic photographers such as Bruce Weber, Patrick Demarchelier and Michael Roberts to name a few. Steven has combined his love of photography with his passion for travel and portraiture, traveling to remote locations around the world, working for various advertising clients and NGOs. Steven now lives between New York and Miami.

Father Gregory "Greg" Joseph Boyle (born May 19, 1954) is an American Jesuit priest. He is the founder and Director of Homeboy Industries and former pastor of Dolores Mission Church.
A partial preview is available by clicking here: Skin Deep
Portraiture / Tattoos / Gang-Life
Hardcover, Front cover: Lenticular image, 8.5 x 11 inches, 176 pages
ISBN: 978-1-57687-849-1, $45.00 US/CAN
High-res scans to your specification are available upon request; scanning from the book or lifting images from the mechanical file are strictly prohibited. Mandatory credit line: From Skin Deep: Looking Beyond the Tattoos by Steven Burton, published by powerHouse Books.
For more information, please contact:
Madison Morales
madison@powerhousebooks.com
Facebook | Twitter | Instagram

© Copyright 2017 powerHouse Books

View web version
Unsubscribe here