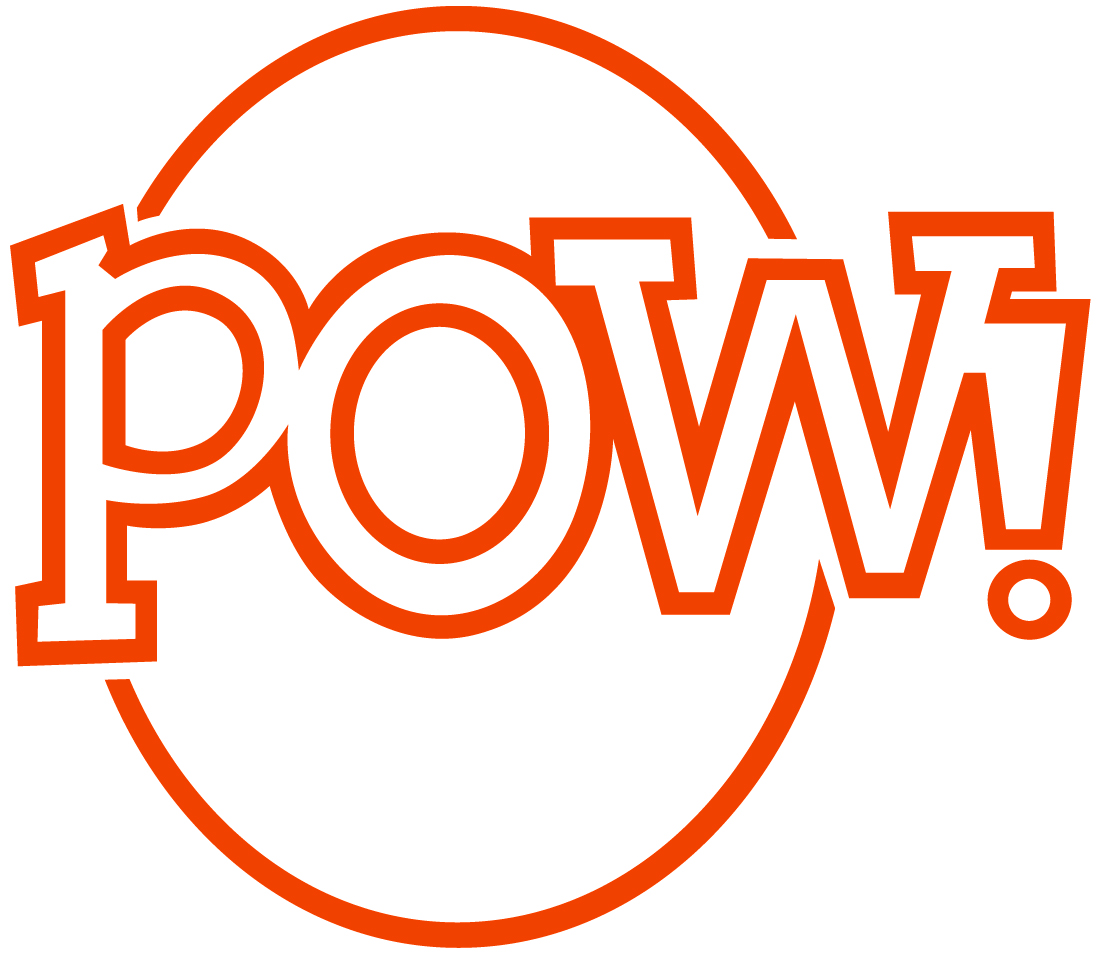 FOR THE JANUARY 2016 RELEASE OF:
THE NIGHT OUR PARENTS WENT OUT
By Katie Goodman and Soren Kisiel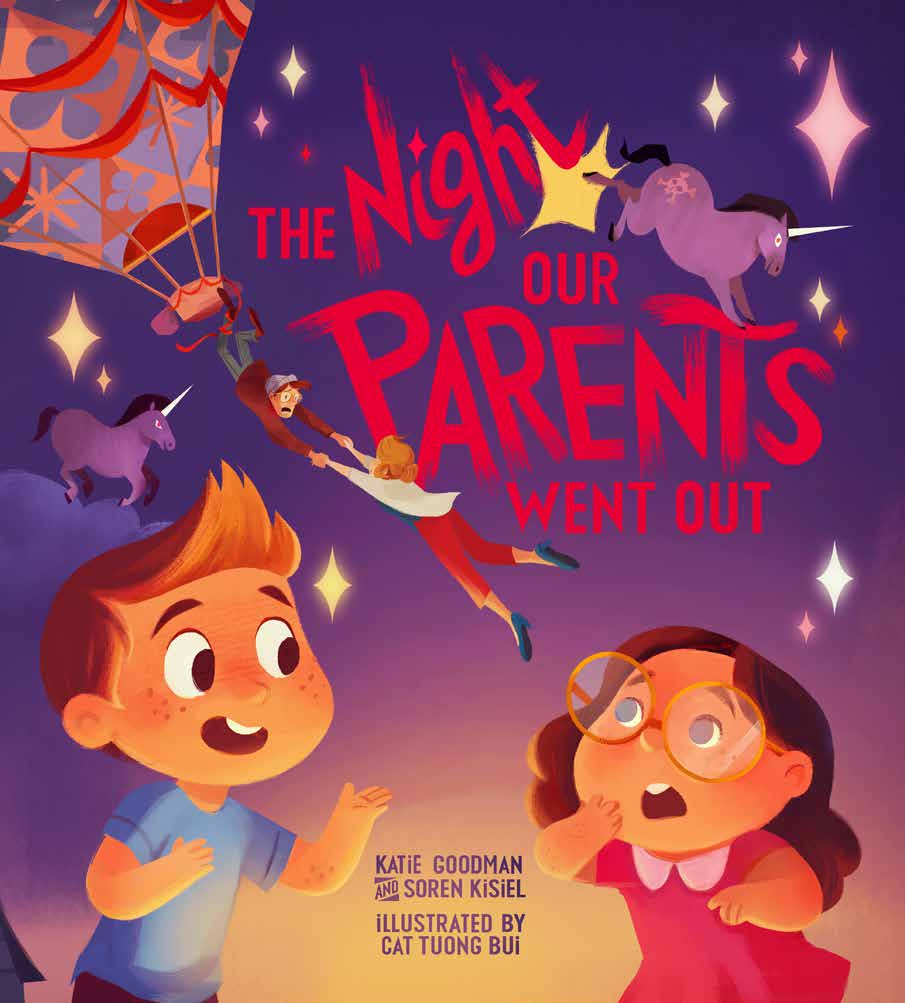 Loaded with humor and heart, The Night Our Parents Went Out is the only picture book on the market to reassure kids that their parents can handle a date night. In this book, two children brew up increasingly wild adventures that befall mom and dad in an evening. From runaway hot air balloons to vampire movie ushers, the kids reveal that when they are nervous, their imaginative prowess kicks into high gear. For the fortunate babysitter, The Night Our Parents Went Out is the perfect way to lighten the atmosphere and make the kids feel comfortable when their parents depart.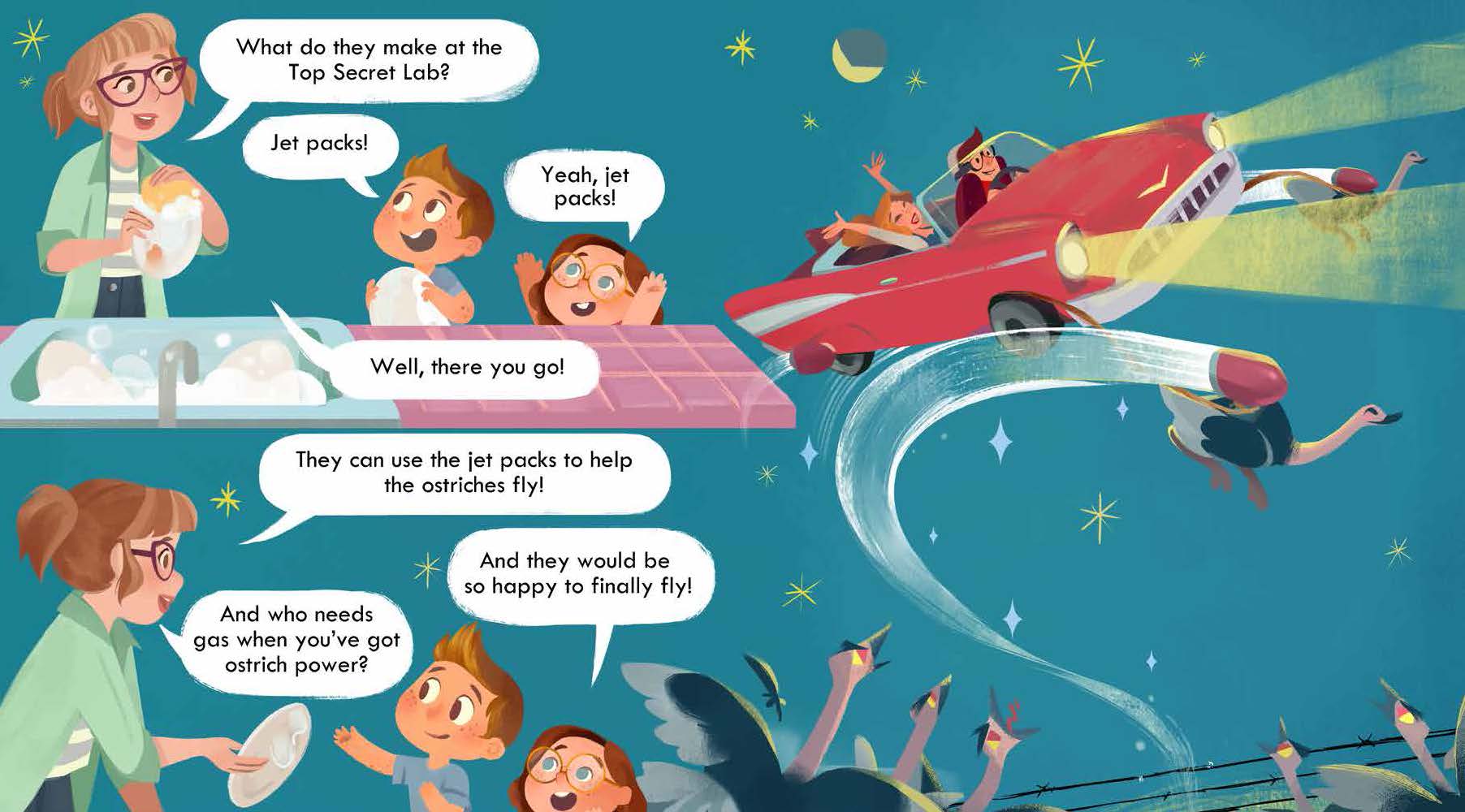 Katie Goodman and Soren Kisiel, a wife-husband team, are the creators, writers, and directors of the comedy troupe Broad Comedy. They are also the co-founders of the Equinox Theatre Company, run a summer theater camp for kids in Montana, and do other co-things that led to co-parenting in recent years. Katie and Soren have been nominated for the MacArthur Foundation Genius Award for their work in theatre. Their popular YouTube video, Sh*t Park Slope Parents Say, is a gently satirical take on modern parenting in Brooklyn. In addition to Broad Comedy, Katie has written for O, The Oprah Magazine and is the author of Improvisation of the Spirit: Live a Creative, Spontaneous, and Courageous Life Using the Tools of Improv Comedy. She is a nationally touring public speaker and leads retreats under the title "Improvisation for the Spirit." Soren is also an internationally touring improv comedian and an award-winning playwright. Katie Goodman and Soren Kisiel reside in Brooklyn, New York.
Children's / Imaginative Play / Ages 3-7
Hardcover, 9 x 10 inches, 32 pages
ISBN:

978-1-57687-747-0

, $16.95 US/CAN
High-res scans to your specification are available upon request; scanning from the book or lifting images from the mechanical file are strictly prohibited. Mandatory credit line: From The Night Our Parents Went Out by Katie Goodman and Soren Kisiel, published by POW!/powerHouse Books.
Facebook | Twitter | Pinterest
For more information, please contact Miranda Wonder, Publicist
POW!/powerHouse Books, 37 Main Street, Brooklyn, NY 11201
Tel: 212-604-9074 x118, Fax: 212-366-5247, email: miranda@powerhousebooks.com