FOR IMMEDIATE RELEASE:
powerHouse Books is pleased to announce the June 2019 release of
Heavenly Creatures
by Sally Gall
Meditation by Eric Fischl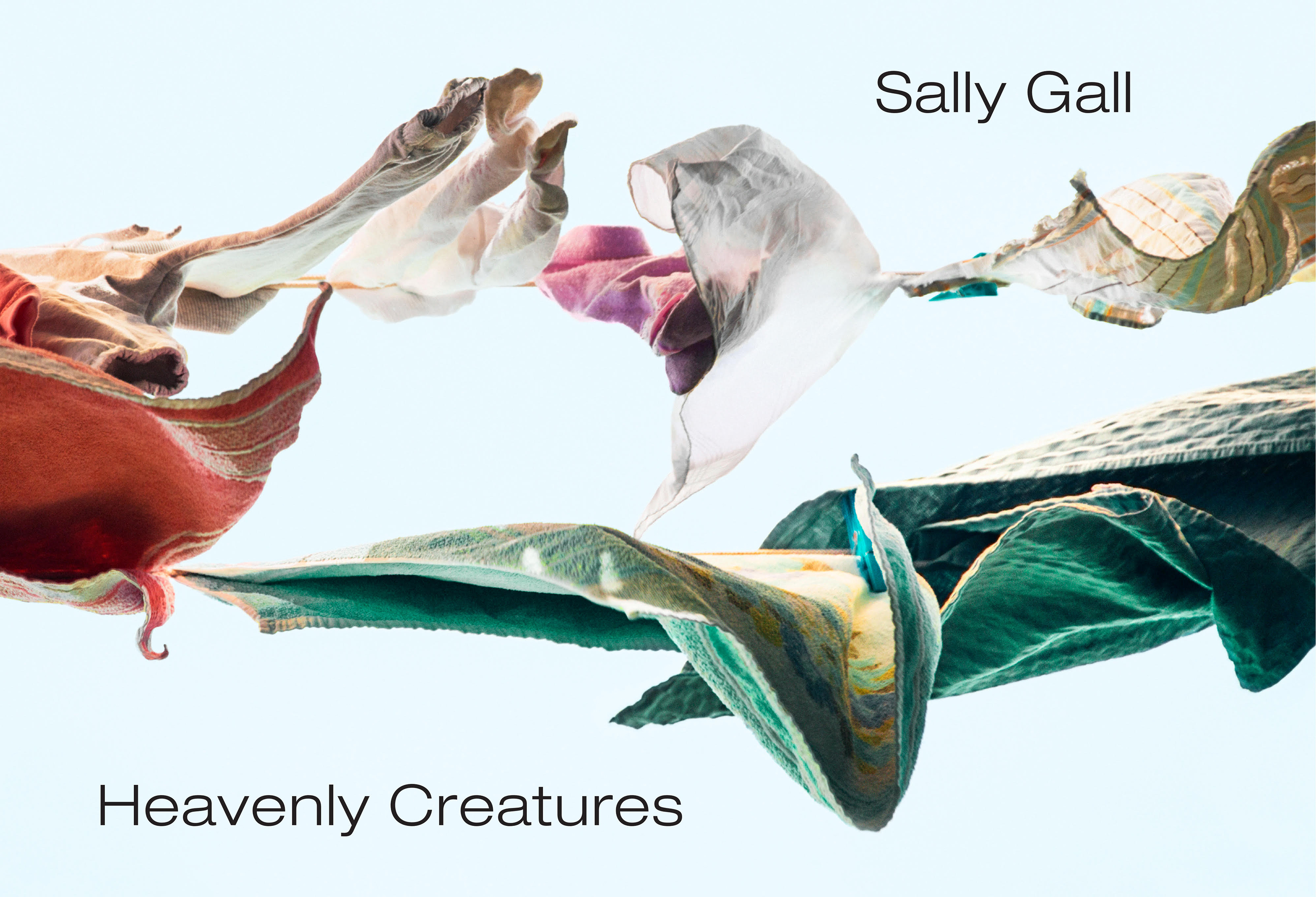 Internationally renowned artist Sally Gall turns her focus skyward in her highly-anticipated artist book, Heavenly Creatures. Gall photographs the ephemeral beauty of earthbound objects lofted by wind into the infinite space of the sky.

Gall photographs the everyday sight of laundry hung out to dry on the line, as it morphs from human to abstract. These scenes of billowing cloth and color are dances choreographed by the wind, floating in a luminous sky.

Even higher up and beyond our reach, Gall creates images out of the skyward movement of kites, fragile objects connected to the earth by the slightest of strings, animated by the wind and striving ever upwards.

Heavenly Creatures continues Sally Gall's lifetime investigation of the sensual properties of the natural world, in this case, light, air, wind, and sky. Abstracted by composition, context, and color, these anthropomorphic photographs suggest sea creatures, constellations, and other planetary forces, blooming flowers, swarms of birds, microscopic amoebas. Gall states, "I'm drawn to abstract painters that reference a landscape just by a few strokes of paint…" Indeed, the abstract forms against a bright and atmospheric sky are evocative of Miro, O'Keefe, Kandisnky, and other lyrical non-representational painters she admires.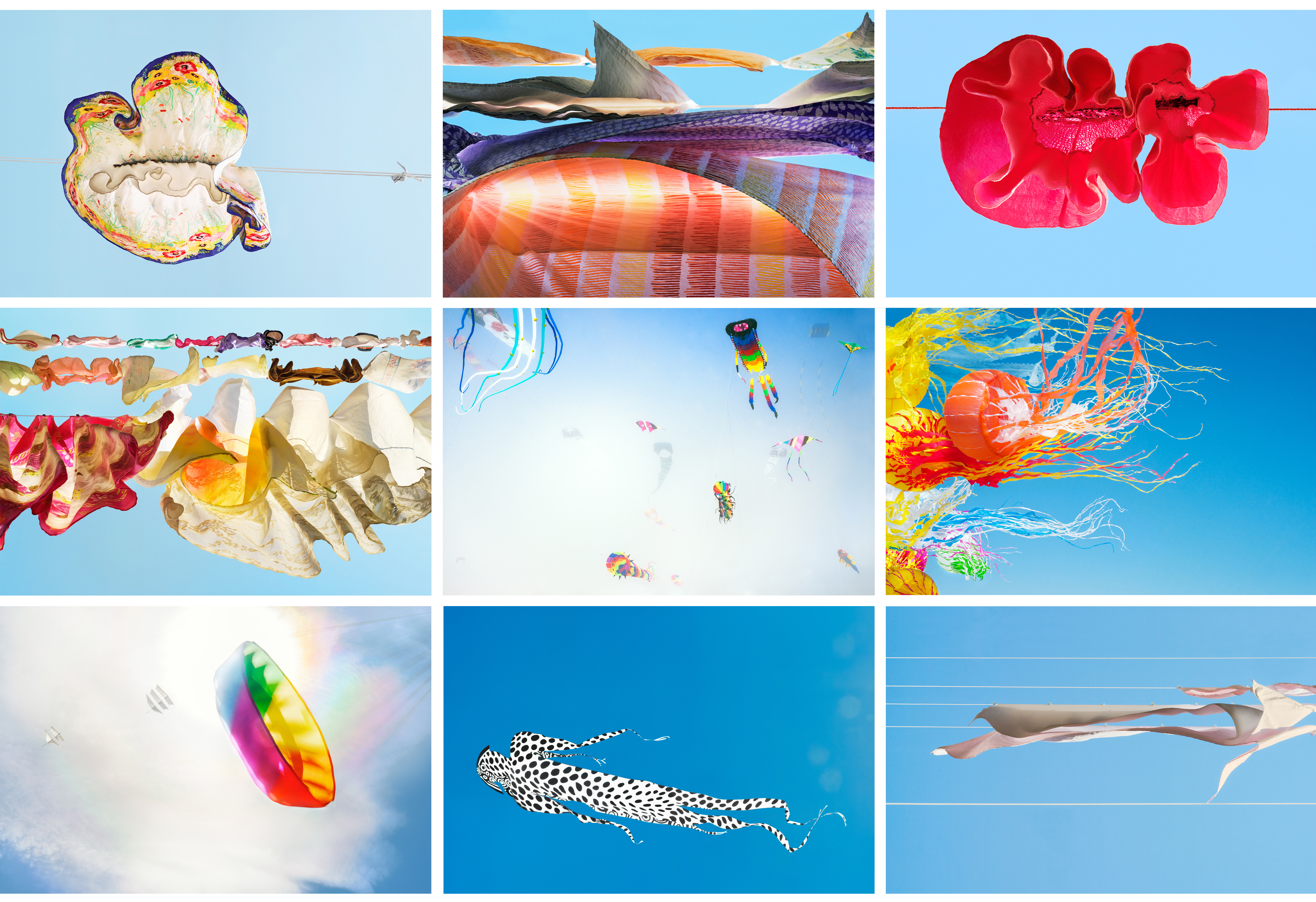 Heavenly Creatures embodies Sally Gall's search for poetry in the everyday, the miraculous in the ordinary, and as Eric Fischl observes the pictures"capture the elusive distractions of fleeting beauty."

Sally Gall is a photographer living and working in New York City. In addition to her fine-art career, she teaches photography and creates commissioned work. Her photographs are in numerous museum and private collections and she has a 30-year history of gallery exhibitions. Gall has been awarded several prestigious fellowships which include two MacDowell Colony Residencies and a Rockefeller Foundation Bellagio Fellowship. She has published two previous books, The Water's Edge (Chronicle Books, 1995) and Subterranea (Umbrage Editions, 2003). Gall is looking forward to her 13th solo show at the Julie Saul Gallery in 2019 to accompany Heavenly Creatures.
A partial preview is available by clicking here: Heavenly Creatures
Movement / Abstract / Fine Art Photography
Hardcover, 13 x 8-6/7 inches, 104 pages
ISBN: 978-1-57687-916-0, $50.00 US/CAN
High-res scans to your specification are available upon request; scanning from the book or lifting images from the mechanical file are strictly prohibited. Mandatory credit line: From Heavenly Creatures by Sally Gall, published by powerHouse Books.

For contact at powerHouse Books:
Madison Morales
madison@powerhousebooks.com
Facebook | Twitter | Instagram

© Copyright 2019 powerHouse Books