FOR IMMEDIATE RELEASE:
powerHouse Books is pleased to announce the October 2017 release of
Mean Streets:
NYC 1970-1985
By Edward Grazda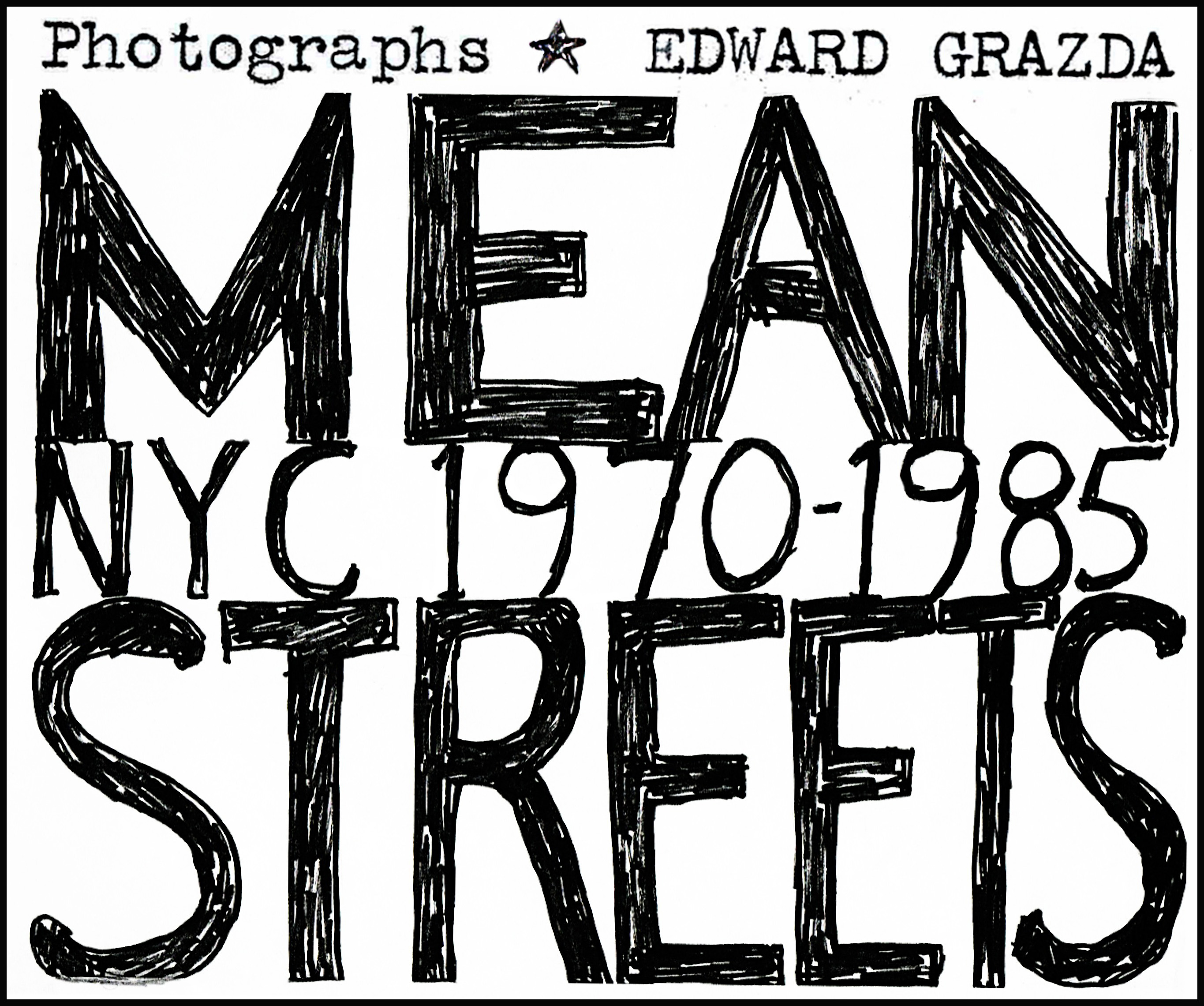 The black-and-white photos in Mean Streets, collected here in print for the first time, offer a look at the infamously hardscrabble NYC of the 70s and 80s, captured with the deliberate and elegant eye that propelled Grazda to further success.

In the late 1970s and early 80s, the institutions of power in New York had failed. A bankrupt city government had sold its power over to the banks, and the financiers' severe austerity programs gutted the city's support systems.

Most of the city's traditional industries had already left, and those power brokers in charge of the new system retreated to their high rises and left the streets to the hustlers, preachers, and bums; the workers struggling to get by; and a new generation of artists who were squatting in the empty industrial buildings downtown and bearing witness to the urban decay and institutional abandonment all around them.

For the tough and determined, the quick and the gifted, the prescient and the prolific, a cheap living could be scratched out in the mean streets.

Renowned photographer Edward Grazda began his career in that version of NYC. It's a version of New York that has been all but scrubbed clean in the financially solvent years that have followed, but the character of the city has been indelibly marked by the scars of those years.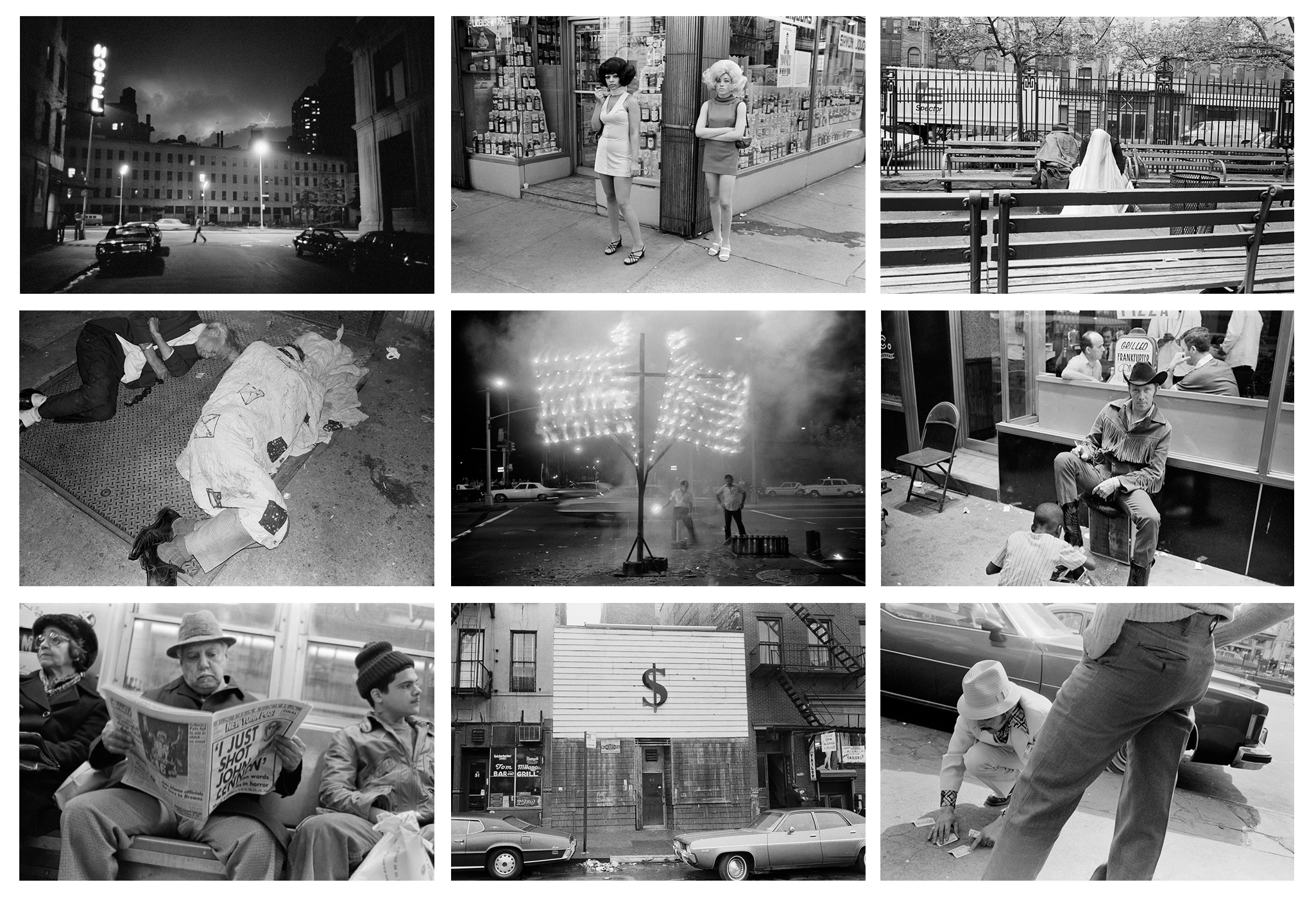 Edward Grazda is the author of A Last Glance (powerHouse Books, 2015), Afghanistan Diary 1992-2000 (powerHouse Books, 2000), and Afghanistan 1980-1989 (DerAlltag, 1990). His work has appeared in The New Yorker, Vanity Fair, Double Take, and Granta and is in the collections of the Metropolitan Museum of Art, the New York Public Library, The San Francisco Museum of Modern Art, and MoMA, New York among others. He has received grants from The New York Foundation for the Arts and the National Endowment for the Arts, and has been a MacDowell Colony Fellow four times. NY Masjid: The Mosques of New York with text by Jerrilynn Dodds and photographs by Edward Grazda was published by powerHouse Books in May 2002. In 2009, with Jeff Ladd and Valerie Sonnenthal, Ed founded Errata Editions–a publishing company dedicated to making important rare photo books accessible with its "Books on Books" series.
A partial preview is available by clicking here: Mean Streets
Documentary / Street Photography / New York City
Hardcover, 7.5 x 9 inches, 112 pages
ISBN: 978-1-57687-843-9, $35.00 US/CAN
High-res scans to your specification are available upon request; scanning from the book or lifting images from the mechanical file are strictly prohibited. Mandatory credit line: From Mean Streets: NYC 1970-1985 by Edward Grazda, published by powerHouse Books.
For more information, please contact:
Madison Morales
madison@powerhousebooks.com
Facebook | Twitter | Instagram

© Copyright 2017 powerHouse Books

View web version
Unsubscribe here