FOR IMMEDIATE RELEASE:
powerHouse Books is pleased to announce the October 2018 release of
Jeremiah:
Inspired Interiors
By Jeremiah Goodman; Edited by Dean Rhys-Morgan
Foreword by Elsa Peretti, Foreword by Nicky Haslam, Afterword by Miles Redd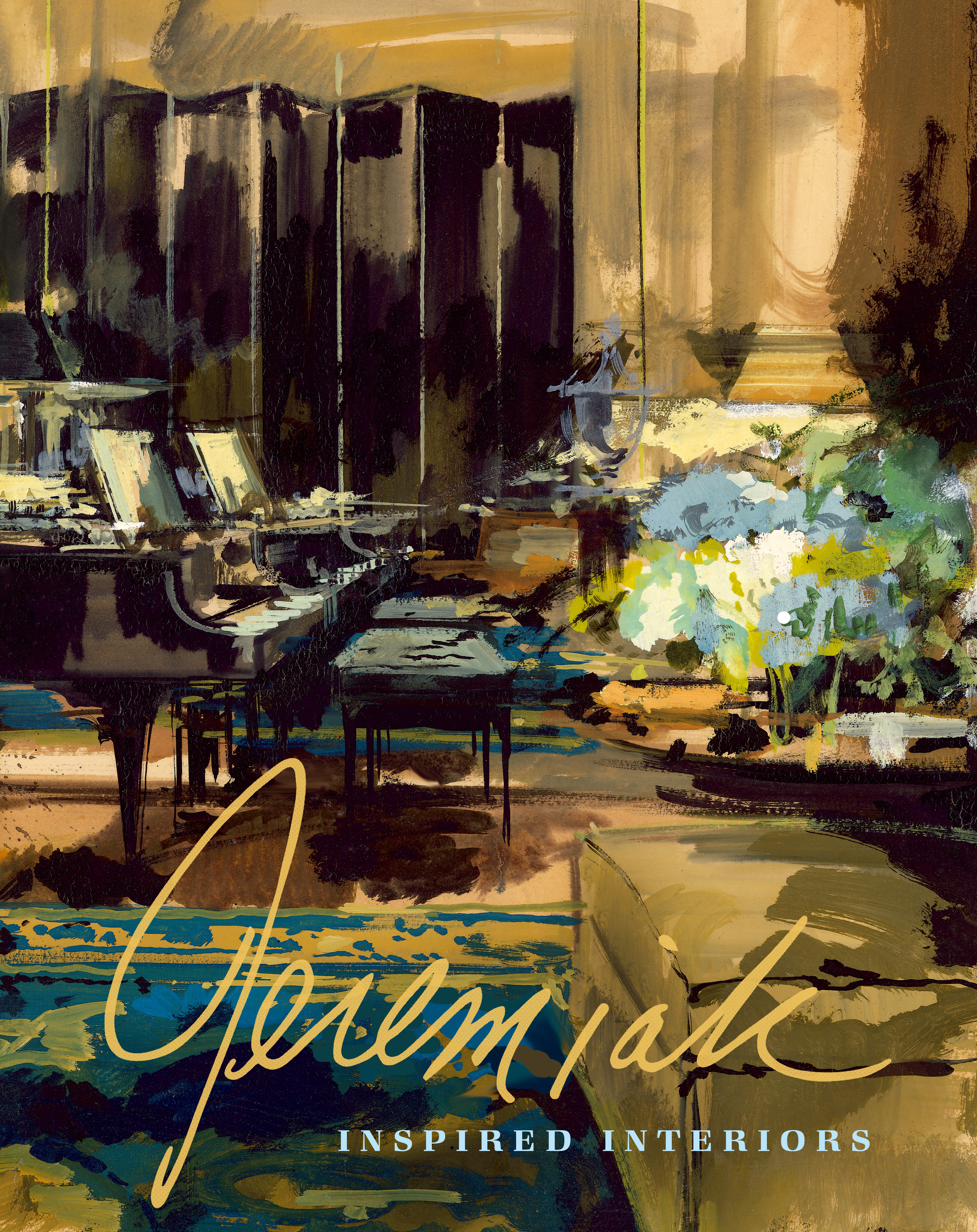 Inducted to the prestigious Interior Design Hall of Fame in 1987 Jeremiah Goodman has long been revered within the interior design community for his ability to infuse static rooms with warmth and personality. For almost seven decades his stylish and studied brushstrokes have chronicled the homes of powerbrokers in the upper reaches of the fashion and decorating worlds. Names like Bruce Weber, Carolina Herrera, Reed Krakoff, and Tony Duquette populate a client list that reads like a page from Who's Who.

Jeremiah: Inspired Interiors chronicles Goodman's life and work, drawing on paintings and photographs taken from his own extensive archive. More than mere illustrations, his paintings interpret and inspire, conveying how a space is experienced through the eyes of an artist. Jeremiah can evoke a brocade-upholstered chair or a Baroque mirror with a few calligraphic brushstrokes that both describe and animate. Indeed, so evocative and full of particularized information are Jeremiah's paintings that they form a unique record of the work of many of the great design personalities of the past half century. Simply put, Jeremiah's work comprises the best record of America's greatest interiors.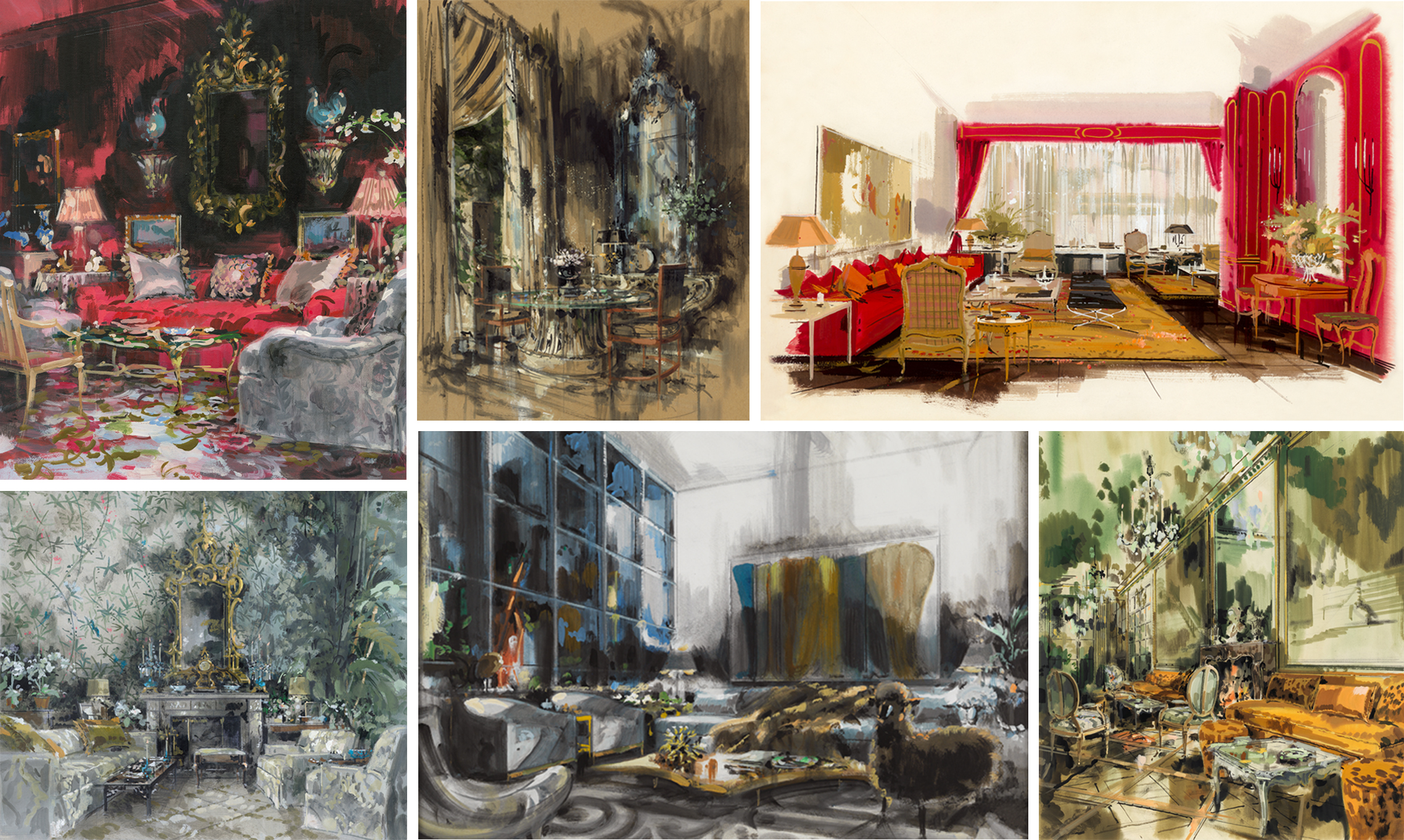 Jeremiah Goodman, 1922–2017, had an unwavering passion for architecture, theater, design, and interiors. Goodman illustrated buildings and interiors for the leading personalities, architects, and interior designers of his day. His work has been collected by such institutions as the Metropolitan Museum of Art, the Cooper Hewitt Museum, and the New Britain Museum of American Art, and such individuals as Nan Bush and Bruce Weber, Mayor Michael Bloomberg, Nancy and Ronald Reagan, and Betsy Bloomingdale. His first monograph, Jeremiah: A Romantic Vision, was published by powerHouse in 2007.

After completing a degree in costume design at the Wimbledon College of Arts, Dean Rhys-Morgan earned his fashion stripes working alongside legendary fashion stylist Isabella Blow at Tattler magazine. He has since written on design and fashion for an international array of publications, including the Telegraph, Grazia, and Playboy. In 2013 Rhys-Morgan authored Bold, Beautiful and Damned: The World of 1980s Fashion Illustrator Tony Viramontes, a landmark monograph chronicling the work of the leading fashion artist. Rhys-Morgan currently divides his time between London, New York, and Los Angeles.
A partial preview is available by clicking here: Jeremiah: Inspired Interiors
Interiors / Design / Supreme Elegance
Hardcover, 11-1/4 x 14-1/4 inches, 208 pages
ISBN: 978-1-57687-887-3, $85.00 US/CAN
High-res scans to your specification are available upon request; scanning from the book or lifting images from the mechanical file are strictly prohibited. Mandatory credit line: From Jeremiah: Inspired Interiors by Jeremiah Goodman and edited by Dean Rhys-Morgan, published by powerHouse Books.
For more information, please contact:
Stuart Cohen
stuartjcohen@gmail.com
718.288.0462

For contact at powerHouse Books:
Madison Morales
madison@powerhousebooks.com
Facebook | Twitter | Instagram

© Copyright 2018 powerHouse Books

View web version
Unsubscribe here