FOR IMMEDIATE RELEASE:
powerHouse Books is pleased to announce the May 2018 release of
Paper Sweets
By PaperMade™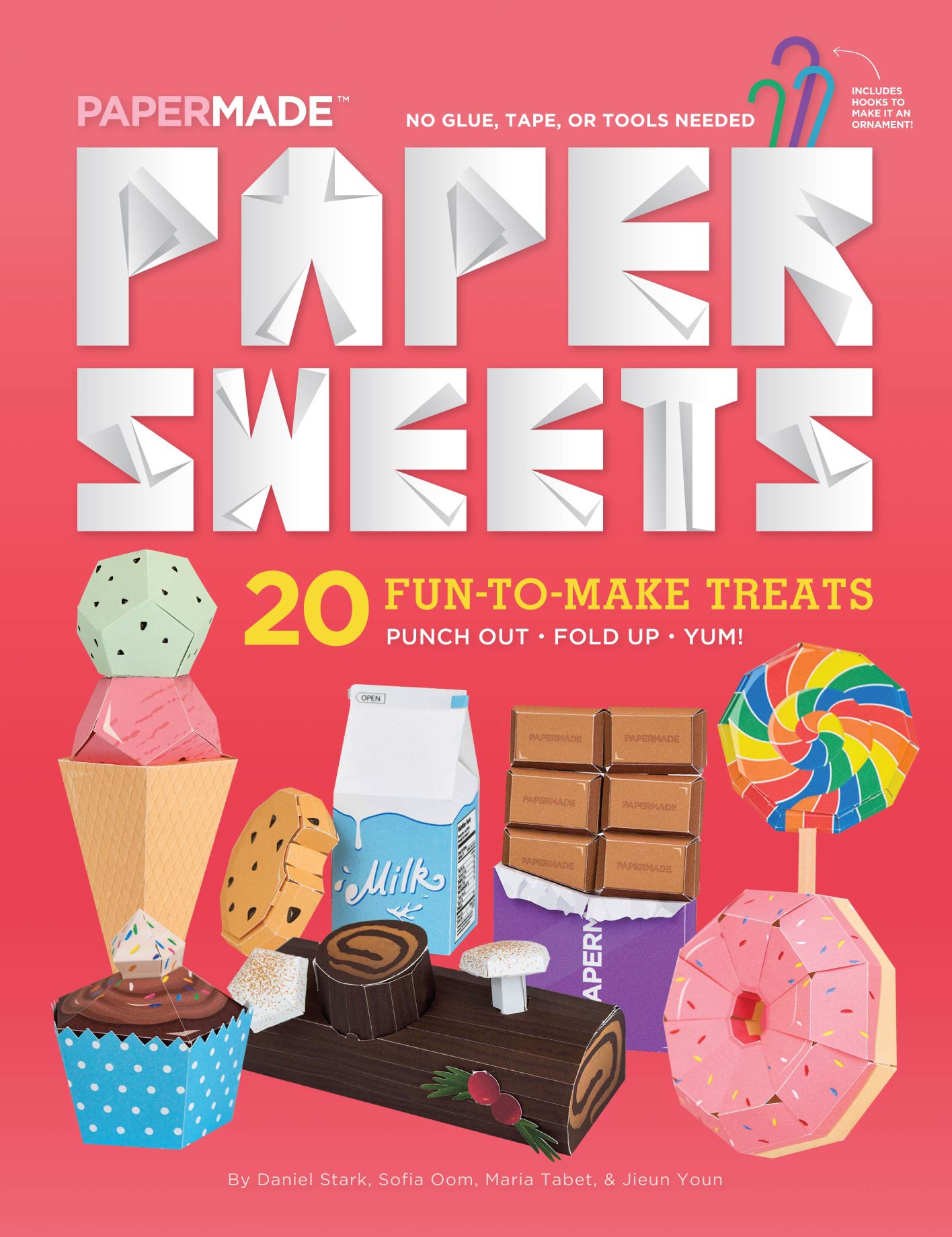 Paper Sweets: Punch out, Fold up and Yum!

Paper Sweets–the tenth in the PaperMade series–will be an instant social media sensation. All 20 pages have unique designs that are pre-cut, scored and deliciously illustrated with yummy sweets. Each delicacy punches out and folds up into a 3D shape with easy-to-follow instructions right on the page. Paper Sweets combines paper craft with advanced paper engineering so no glue, tape or tools are needed!

Paper Sweets are fat-free and totally addicting. People ages 7 to 101 will love making Paper Sweets and sharing their photos and videos of them everywhere.

Paper Sweets includes:
Milk & Cookies
A Doughnut
Macaroons
Assorted Candies and
A heart-shaped box of various chocolates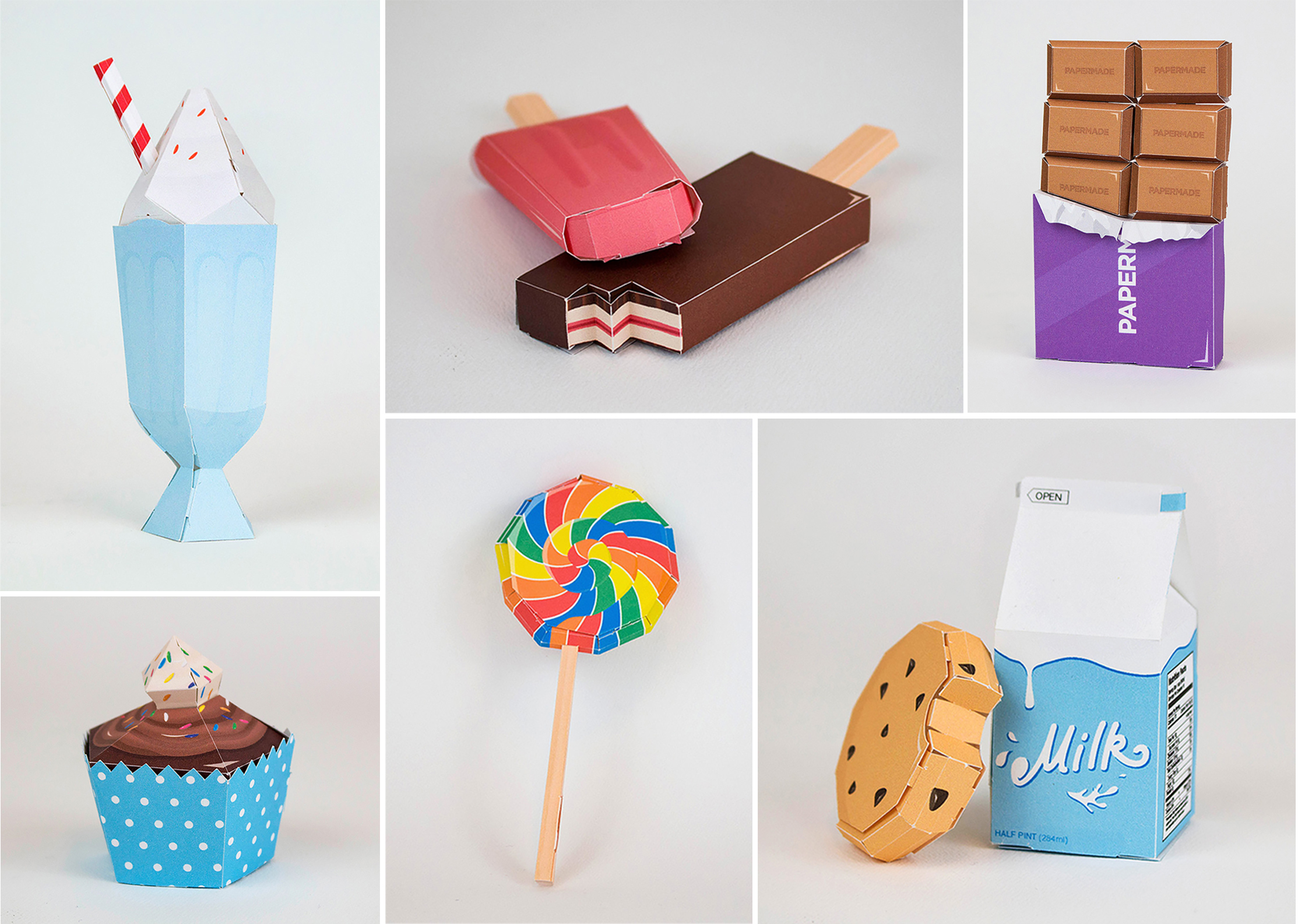 PaperMade™ books and products make paper craft easy and fun! Transform simple, flat paper pages into functional 3-D toys, accessories, and objects. PaperMade™ is the creation of designer Daniel Stark in New York City. Stark holds a BFA from Parsons School of Design.
A partial preview is available by clicking here: Paper Sweets
Crafts / Origami/ Candy
Paperback, 9-1/5 x 12 inches, 40 pages
ISBN: 978-1-57687-854-5, $14.95 US/CAN
High-res scans to your specification are available upon request; scanning from the book or lifting images from the mechanical file are strictly prohibited. Mandatory credit line: From Paper Sweets by PaperMade, published by powerHouse Books.
For more information, please contact:
Madison Morales
Publicist, powerHouse Books
madison@powerhousebooks.com
www.powerHouseBooks.com
Facebook | Twitter | Instagram

© Copyright 2018 powerHouse Books

View web version
Unsubscribe here