FOR IMMEDIATE RELEASE:
powerHouse Books is pleased to announce the December 2016 release of
No Sleep
NYC Nightlife Flyers 1988-1999
By DJ Stretch Armstrong and Evan Auerbach
Introduction by Mark Ronson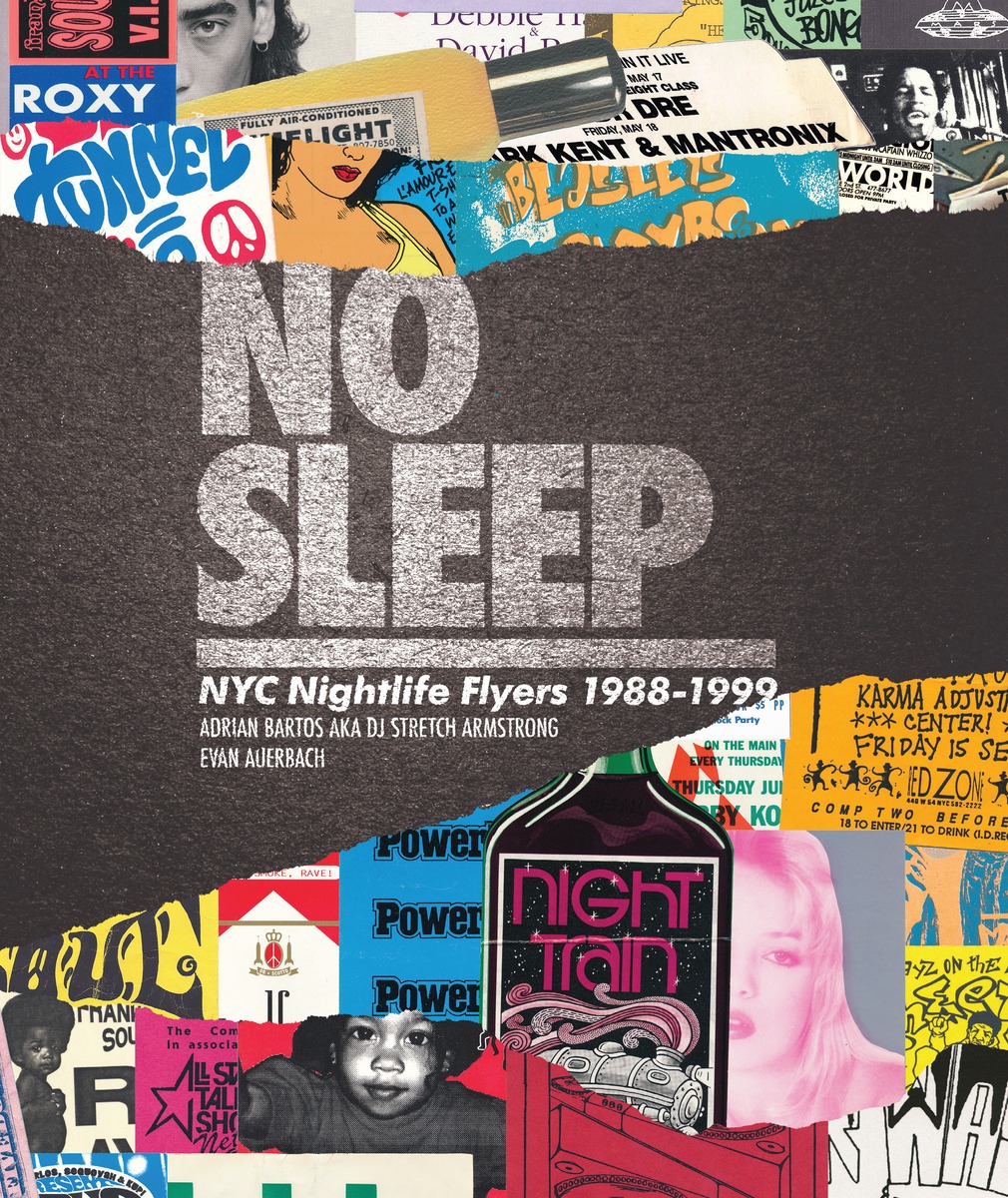 No Sleep is a visual history of the halcyon days of New York City club life as told through flyer art. Spanning the late 80s through the late 90s, when nightlife buzz travelled via flyers and word of mouth, No Sleep features a collection of artwork from the personal archives of NYC DJs, promoters, club kids, nightlife impresarios, and the artists themselves. Club flyers, by design, were ephemeral objects distributed on street corners, outside of nightclubs and concert halls, in barbershops and retail shops, and were not intended to be preserved for posterity. Through the 90s, they became both increasingly prevalent and more sophisticated as printing technology evolved. Overnight, however, with the advent of the internet, the flyer essentially disappeared, despite it being common at one time for promoters to print thousands of flyers for any given event. Recently, these flyers have become sought-after collector's items.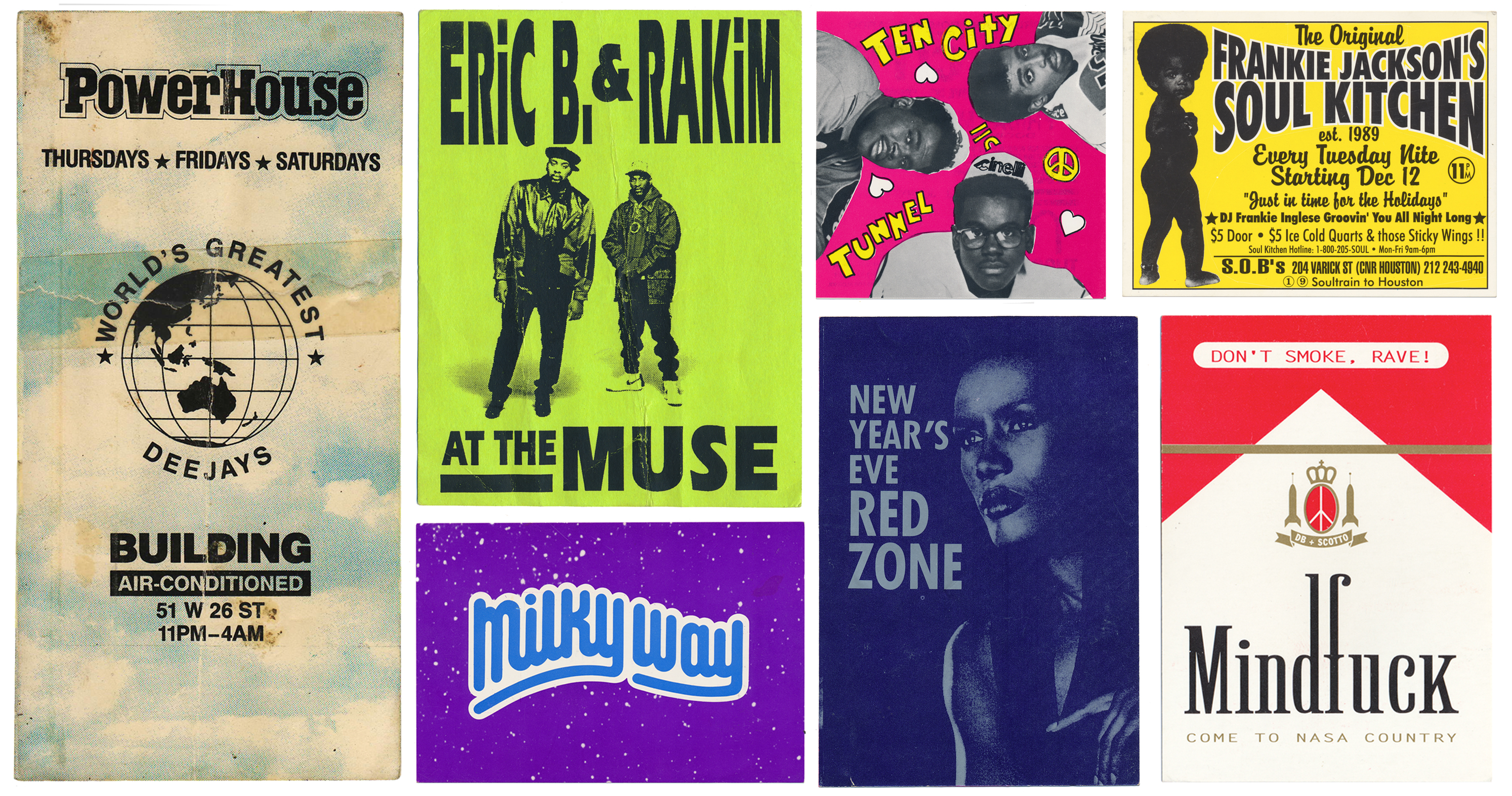 Adrian Bartos aka Stretch Armstrong is a world renowned DJ, record producer, and radio personality. He's been a fixture in the New York hip-hop scene and club since the late 80s, when he started DJing downtown and making his own concert flyers with cardboard, scissors, and glue. In 1990 he co-created the "Stretch Armstrong & Bobbito Show" on WKCR 89.9, which The Source magazine later named "The Greatest Hip-Hop Radio Show of All Time." Stretch and Bobbito introduced the world to Jay Z, Wu-Tang Clan, Nas, and Eminem, and dozens of other seminal figures in hip-hop. In 2015 Stretch co-produced the critically acclaimed documentary about the show "Stretch and Bobbito: Radio that Changed Lives."
Evan Auerbach is the most popular hip-hop historian on the internet. His career as a blogger and archivist has made him the #1 source for providing rare hip-hop memorabilia to the masses, and his website UpNorthTrips continues to be pivotal in sparking a modern wave of obsession with hip-hop flyers, promo material, and posters. A walking encyclopedia of rap knowledge, Evan has played an essential role in revitalizing music media's nostalgia for 90s ephemera and landmark hip-hop events.
A partial preview is available by clicking here: No Sleep
Graphic Design / Music / NYC
Hardcover, 8 x 9 1/2 inches, 224 pages
ISBN: 978-1-57687-808-8, $35.00 US/CAN
High-res scans to your specification are available upon request; scanning from the book or lifting images from the mechanical file are strictly prohibited. Mandatory credit line: From No Sleep by DJ Stretch Armstrong and Evan Auerbach, published by powerHouse Books.

Madison Morales
+1 212-604-9074 x118, madison@powerHouseBooks.com
Facebook | Twitter | Instagram

© Copyright 2016 powerHouse Books

View web version
Unsubscribe here