FOR IMMEDIATE RELEASE:
powerHouse Books is pleased to announce the September 2019 release of
On the Bowery:
New York City 1971
by Edward Grazda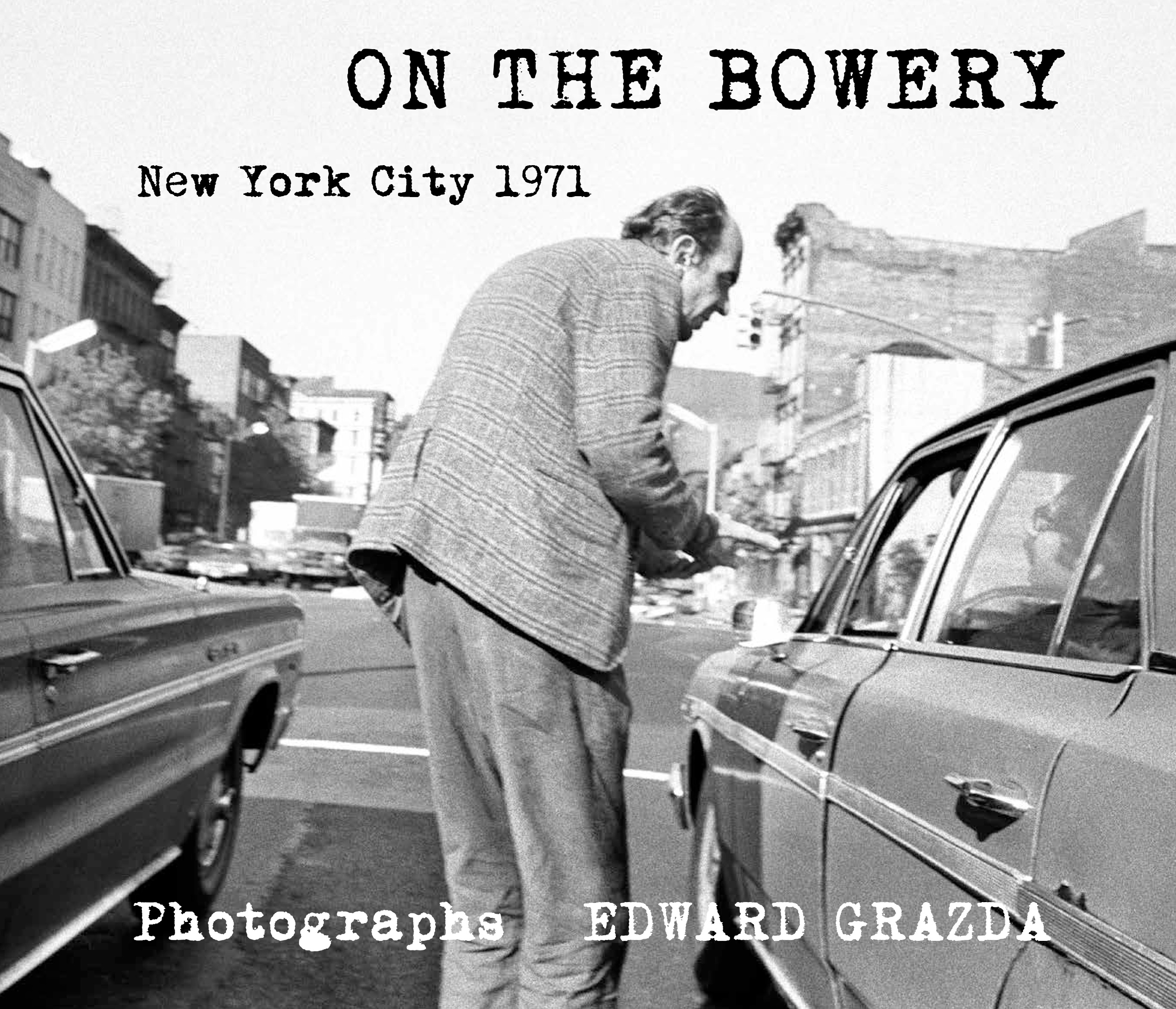 Up until the late 20th century the Bowery was a notorious place of cheap hotels and bars–New York's infamous skid row, where the city's down-and-out found each other and made do the best they could. Inspired by Lionel Rogosin's classic 1956 film On the Bowery, Ed Grazda's On The Bowery shows the weathered life and times he encountered on the Bowery in 1971. Perhaps the grittiest part of the city in those years, Grazda captured all the sorrow, hardship, and general bad luck upon the faces of those who called the Bowery their home. The unfiltered and barrierless street view is where Grazda has always been most comfortable shooting, and once again we are the beneficiaries of his intrepid spirit. Captured before gentrification changed the strip and surrounding neighborhood into a tourist destination with museums, upscale retailers, clubs, and fancy restaurants, Grazda provides an important reminder to us all that it was only a few decades ago that the Bowery was a much different scene–and that New York never stops evolving.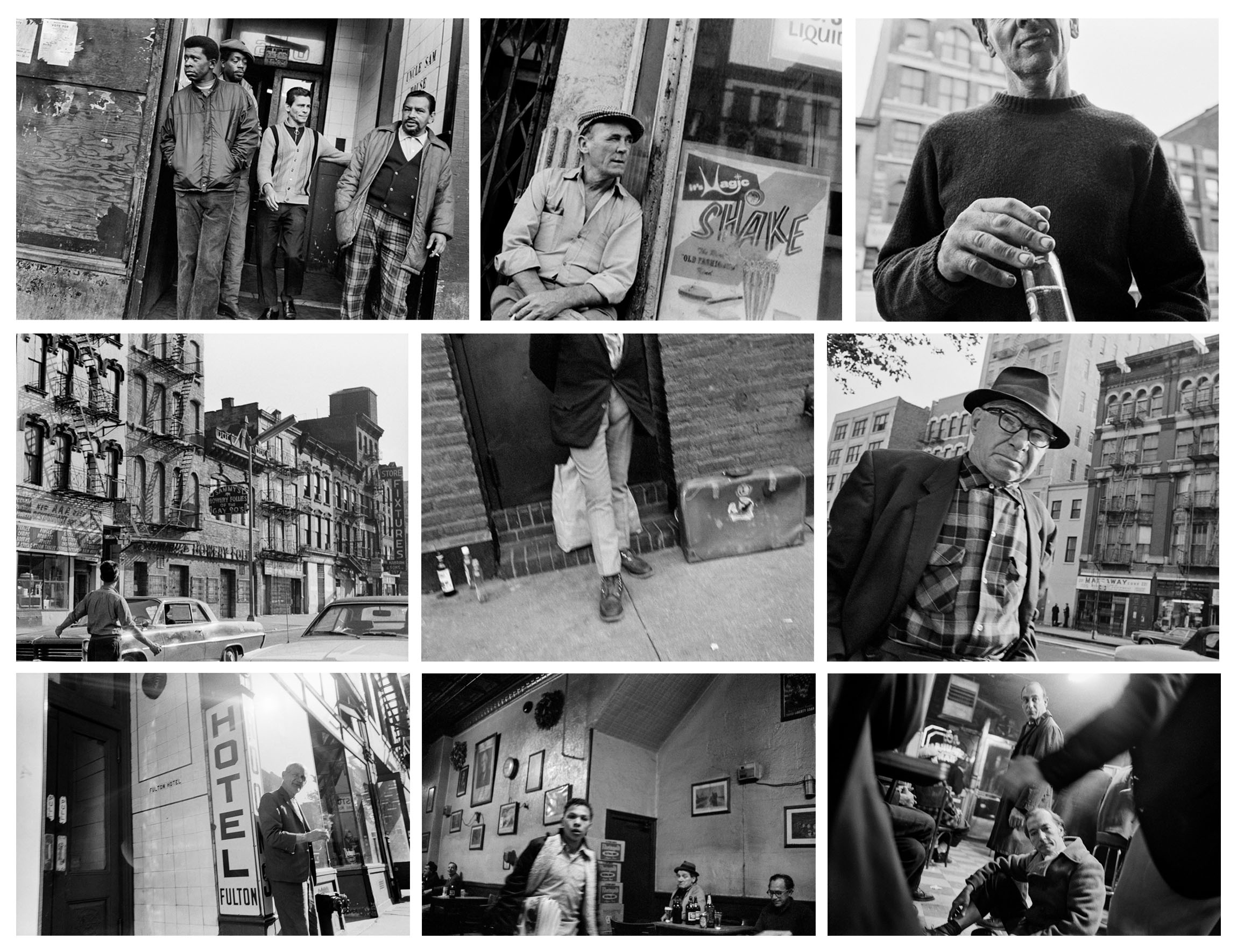 Edward Grazda is the author of Mean Streets (powerHouse Books, 2017), A Last Glance (powerHouse Books, 2015), Afghanistan Diary 1992-2000 (powerHouse Books, 2000), and Afghanistan 1980-1989 (DerAlltag, 1990). His work has appeared in The New Yorker, Vanity Fair, Double Take, and Granta and is in the collections of the Metropolitan Museum of Art, the New York Public Library, The San Francisco Museum of Modern Art, and MoMA, New York among others. He has received grants from The New York Foundation for the Arts and the National Endowment for the Arts, and has been a MacDowell Colony Fellow four times. NY Masjid: The Mosques of New York with text by Jerrilynn Dodds and photographs by Edward Grazda was published by powerHouse Books in May 2002. In 2009, with Jeff Ladd and Valerie Sonnenthal, Ed founded Errata Editions–a publishing company dedicated to making important rare photo books accessible with its "Books on Books" series.
A partial preview is available by clicking here: On the Bowery
New York City / Street Photography / Documentary
Hardcover, 9 x 7-1/2 inches, 68 pages
ISBN: 978-1-57687-925-2, $29.95 US/CAN
High-res scans to your specification are available upon request; scanning from the book or lifting images from the mechanical file are strictly prohibited. Mandatory credit line: From On the Bowery by Edward Grazda, published by powerHouse Books.

For more information, please contact:
Madison Morales
madison@powerhousebooks.com
Facebook | Twitter | Instagram

© Copyright 2019 powerHouse Books

View web version
Unsubscribe here