FOR IMMEDIATE RELEASE:
powerHouse Books is pleased to announce the December 2016 release of
It's All Good
10th Anniversary Edition
By Boogie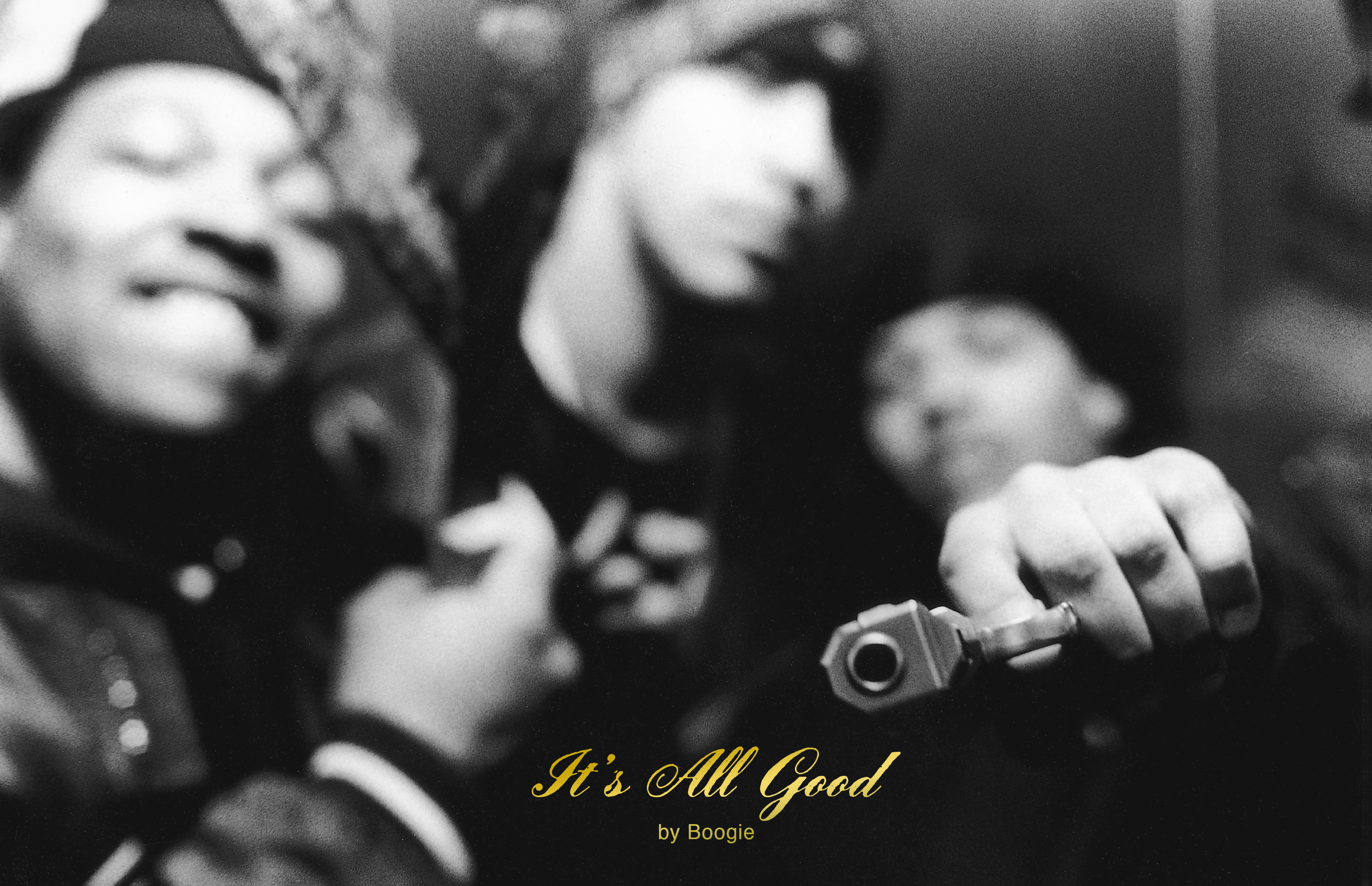 A gritty, graphic, and gripping exposé of the underworld and its inhabitants, It's All Good—presented here as an updated, 10th anniversary edition featuring a new edit and 40 never-before-seen photographs from the series of Boogie's widely acclaimed first monograph (Miss Rosen Editions/powerHouse Books, 2006)—chronicles the predators and the prey of New York City's drug game at the start of the new millennium. Shot in New York's most notorious neighborhoods—Bushwick, Bedford-Stuyvesant, and Queensbridge—Boogie gained intimate access into a world where few dare to venture, a world closed to outsiders, a world of junkies and gangsters. From the cops patrolling the project roofs to the addicts overdosing on the streets, It's All Good captures urban life in stark, heart-stopping images and intense testimonials. Boogie brings us to a place few will escape, a place where the exit is one rock, one shot, one glock away.

"Ten years ago, when I was working on the original It's All Good, I never did contact sheets; I didn't even own a lightbox. I would look at the negative sheet by the light of the window and choose a couple of images to scan. Over the years, I realized how many images I missed, so many that should've been in the book from the beginning. I still don't own a lightbox, but ten years of editing experience counts for something!"
—Boogie

"A whole lot of initiations happen every day. You hear about them on the news, but you don't know it was an initiation. You hear about somebody getting shot somewhere in New York, and nobody knows why that person got shot; nine times out of ten it was a gang initiation. I am a three-star general in the Bloods, so I know what's going on. The majority of crime in New York City is 'cause of gangs; drugs, killings, stabbings, robberies, even the bullshit car theft, the fucking pettiest crimes and misdemeanors are all 'cause of gangs." —Kasino, from his testimonial in It's All Good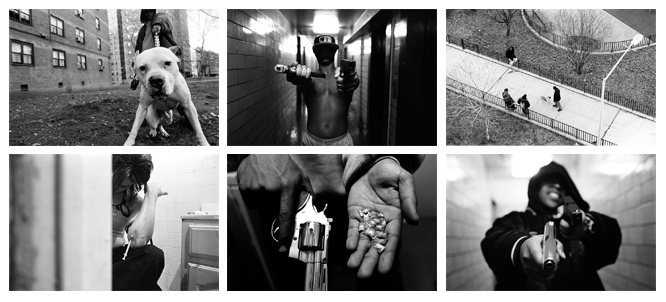 Born and raised in Belgrade, Serbia, Boogie began photographing rebellion and unrest during the civil war that ravaged his country during the 1990s. Growing up in a war-torn country defined Boogie's style and attraction to the darker side of human existence. He moved to New York City in 1998. He has published six monographs, It's All Good (powerHouse Books, 2006), Boogie (powerHouse Books, 2007), Sao Paulo (Upper Playground, 2008), Istanbul (Upper Playground, 2008), Belgrade Belongs to Me (powerHouse Books, 2009), and A Wah Do Dem (Drago Publishing, 2015). He has shot for high profile clients and has been published in world-renowned publications. Boogie lives and works in Brooklyn, New York.
A partial preview is available by clicking here: It's All Good
Photography / NYC Documentary / Drug Game
Hardcover, 11-3/4 x 7-1/2 inches, 136 pages
ISBN: 978-1-57687-813-2, $39.95 US/CAN
High-res scans to your specification are available upon request; scanning from the book or lifting images from the mechanical file are strictly prohibited. Mandatory credit line: From It's All Good by Boogie, published by powerHouse Books.
For more information, please contact:
Madison Morales
Tel: 212-604-9074 x118, madison@powerHouseBooks.com
Facebook | Twitter | Instagram

© Copyright 2016 powerHouse Books

View web version
Unsubscribe here