FOR IMMEDIATE RELEASE:
powerHouse Books is pleased to announce the November 2016 release of
Made of Iceland
A Drink & Draw Book
By Reyka Vodka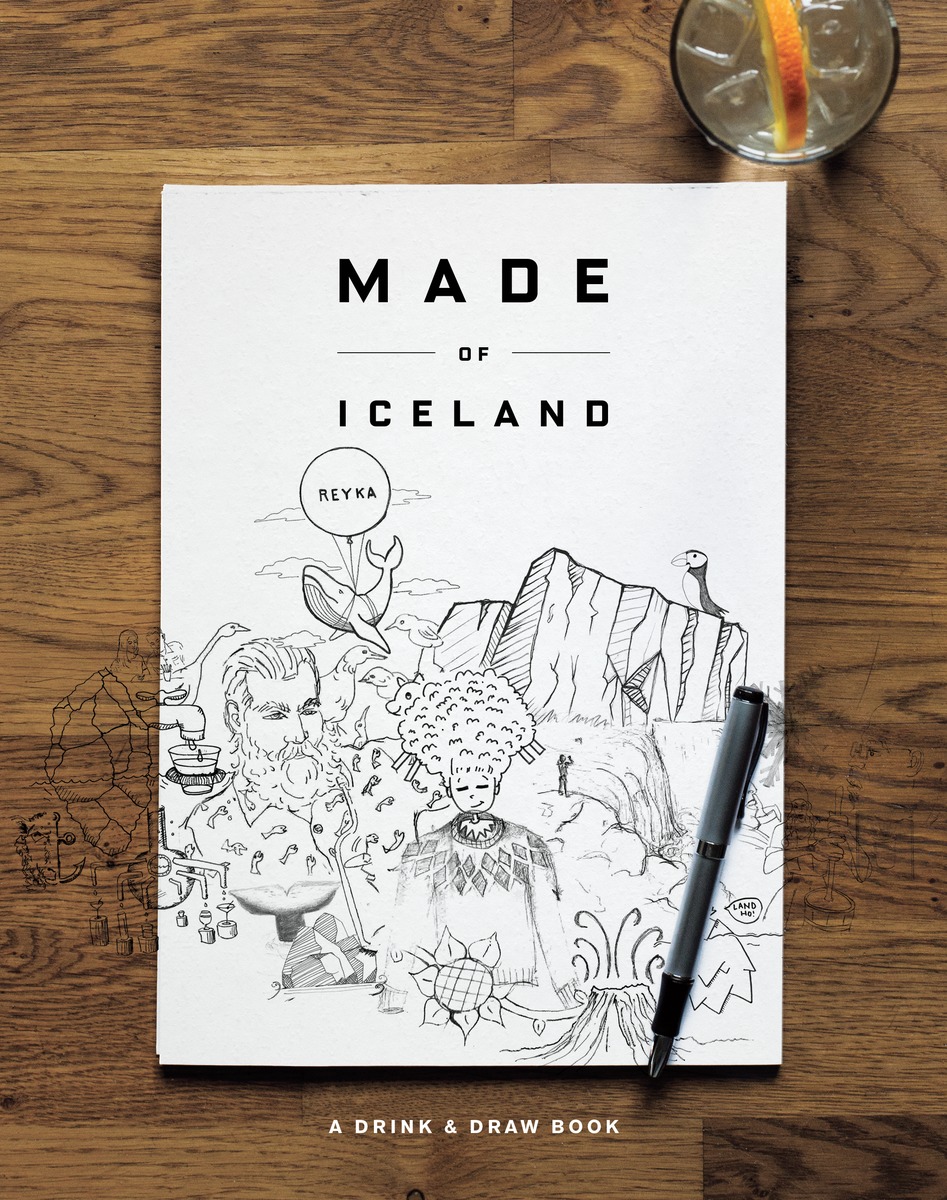 Iceland is a land full of volcanoes, glaciers, geysers, and the Northern Lights, and home to a culture of inventive spirits, steeped in art, ingenuity, creativity, and a long history of storytelling. Of course, stories aren't limited to being told with words alone. Just as often stories are told with pictures. In Iceland, there is a tradition called "Drink & Draw," where bar patrons enjoy a cocktail and draw a sketch based on a particular theme. The sketches are then collected and published in small booklets. Reyka Vodka has produced this book to showcase its homeland through a collection of drawings doodled while enjoying a cocktail, and then photographed by Icelandic photographer Snorri Sturluson. Icelandic culture is celebrated through the drawings and through a look at different elements that are uniquely Icelandic—from the music and art, to the food, folklore, and natural beauty that make Iceland, well, Iceland.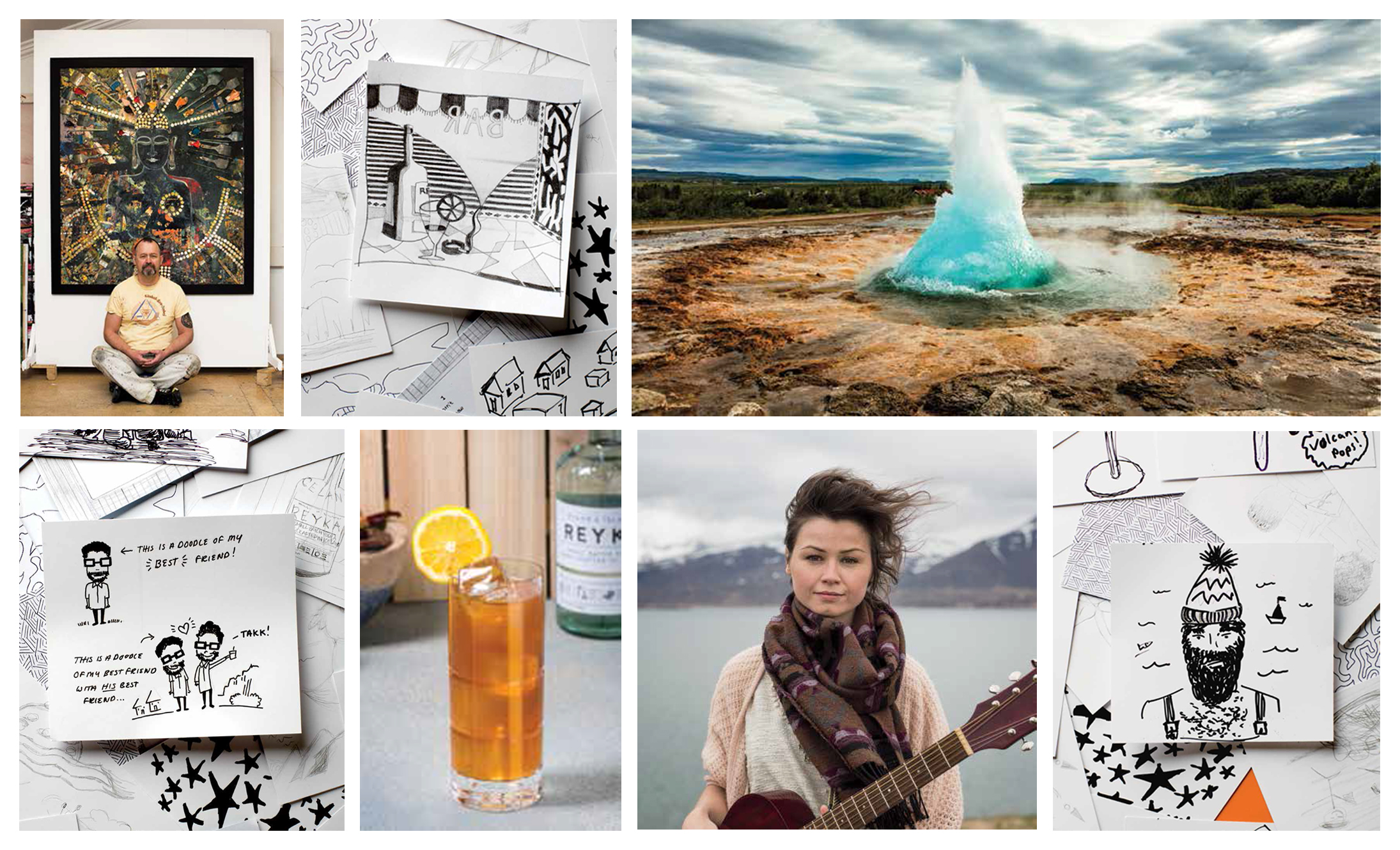 Reyka Vodka comes from Iceland's first distillery, located in Borganes, Iceland. Located 74 km outside of Reykjavik, this coastal village is removed from industrial life and surrounded by wonderful natural resources. With bountiful, crisp arctic waters and abundant lava rocks that we use to filter our small batch vodka, we can't help but want to give the world a little taste of what we experience every day. Reyka isn't just made in Iceland. It's made of Iceland, with the things that make this island unlike any other place in the world. Learn more about us at ReykaVodka.com.
Snorri Sturluson is an Icelandic director and photographer. Snorri began his career documenting the music scene in Iceland in the 80s, and became a producer for several Icelandic music labels. Snorri has lived in New York since 2001 and has helmed numerous high profile advertising campaigns for TV, print, and internet for many of the world's best known brands as well as directed music videos and other content. Snorri is the author of previous powerHouse book Laundromat (2013).
A partial preview is available by clicking here: Made of Iceland
Travel / Icelandic Spirit / Recipes / Doodling
Hardcover, 8 x 10 inches, 60 pages
ISBN: 978-1-57687-832-3, $24.95 US/CAN
High-res scans to your specification are available upon request; scanning from the book or lifting images from the mechanical file are strictly prohibited. Mandatory credit line: From Made of Iceland by Reyka, published by powerHouse Books.
For more information, please contact:
Madison Morales
madison@powerhousebooks.com
Facebook | Twitter | Instagram

© Copyright 2016 powerHouse Books

View web version
Unsubscribe here