FOR IMMEDIATE RELEASE:
powerHouse Books is pleased to announce the May 2019 release of
I Only Have Eyes For You
by Alice Harris
Introduction by Christian John Wikane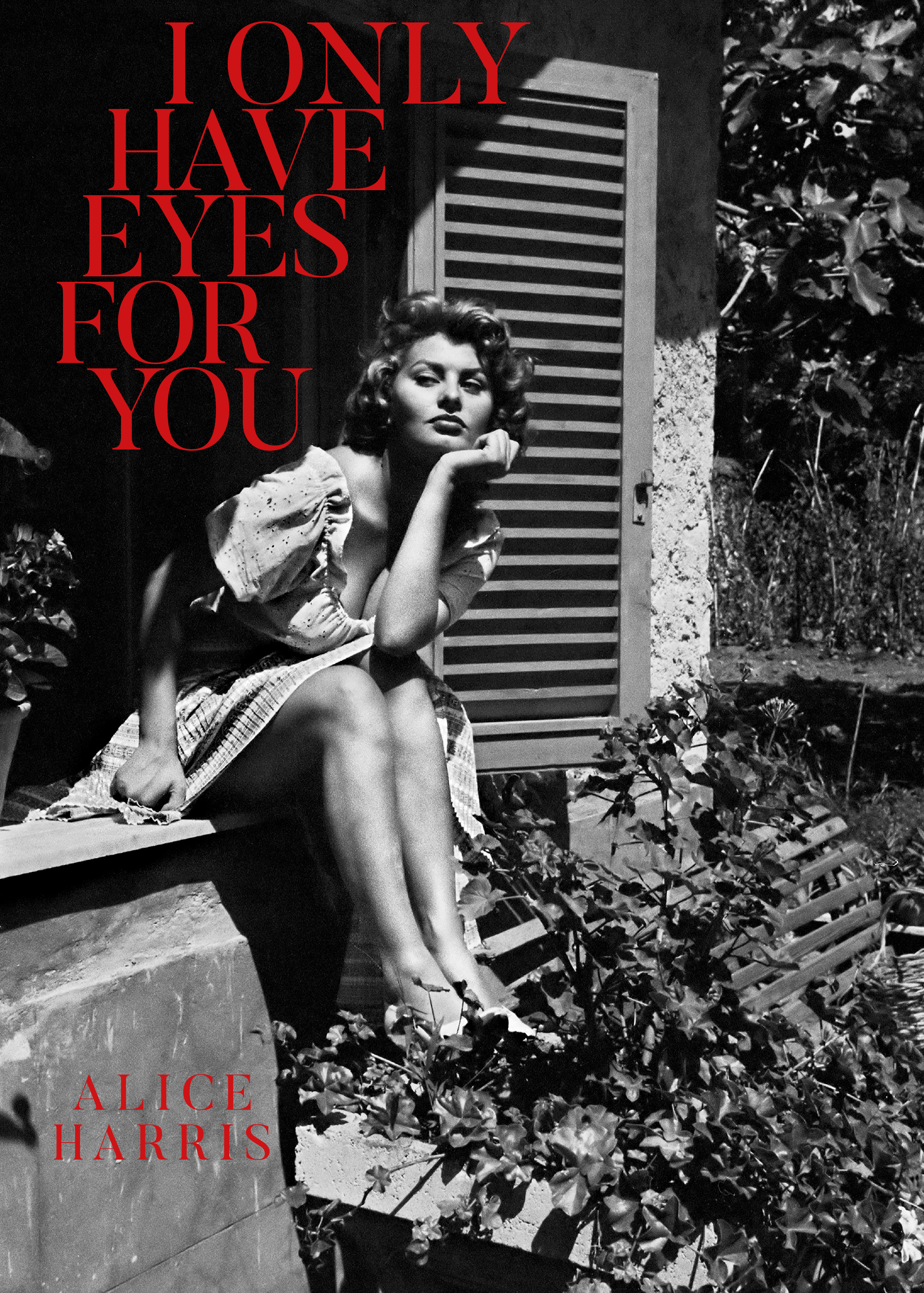 Two eyes hold an infinite number of possibilities. A smoldering stare stops time. An arched brow cues intrigue or surprise. A flirtatious wink might just spark the love affair of a lifetime. Whether brushed in dazzling shades of shadow or peering from behind a camera lens, eyes convey moments of beauty, discovery, and adventure.

Best-selling author Alice Harris continues her series of uniquely themed art books with a collection of images that inspire wide-eyed wonder. I Only Have Eyes For You is packed with vivid color and black-and-white photographs that span the silver screen and the world stage, including several pieces that premiered in Vogue, LIFE, and Harper's Bazaar. With her unerring eye for detail, Alice has curated an unforgettable experience that takes us from Ancient Egypt to Fashion Week, from under the sea to outer space, and everywhere in between. I Only Have Eyes For You features masterpieces by Picasso, da Vinci, Magritte, Man Ray, Warhol, Lichtenstein, among other visual virtuosos. Rare portraits of screen goddesses like Bette Davis, Elizabeth Taylor, Audrey Hepburn, and Faye Dunaway evoke timeless glamour and style while leading men like Clark Gable, George Clooney, Michael Douglas, and Ol' Blue Eyes himself Frank Sinatra, bring magnetism to the page. A fascinating array of icons including Jacqueline Kennedy, Anna Wintour, Twiggy, and even the Mona Lisa offer gazes and glances that are fixed in the pop cultural firmament.

Through the work of groundbreaking visual artists and trendsetting provocateurs, I Only Have Eyes For You reveals the power of eyes to shape our world.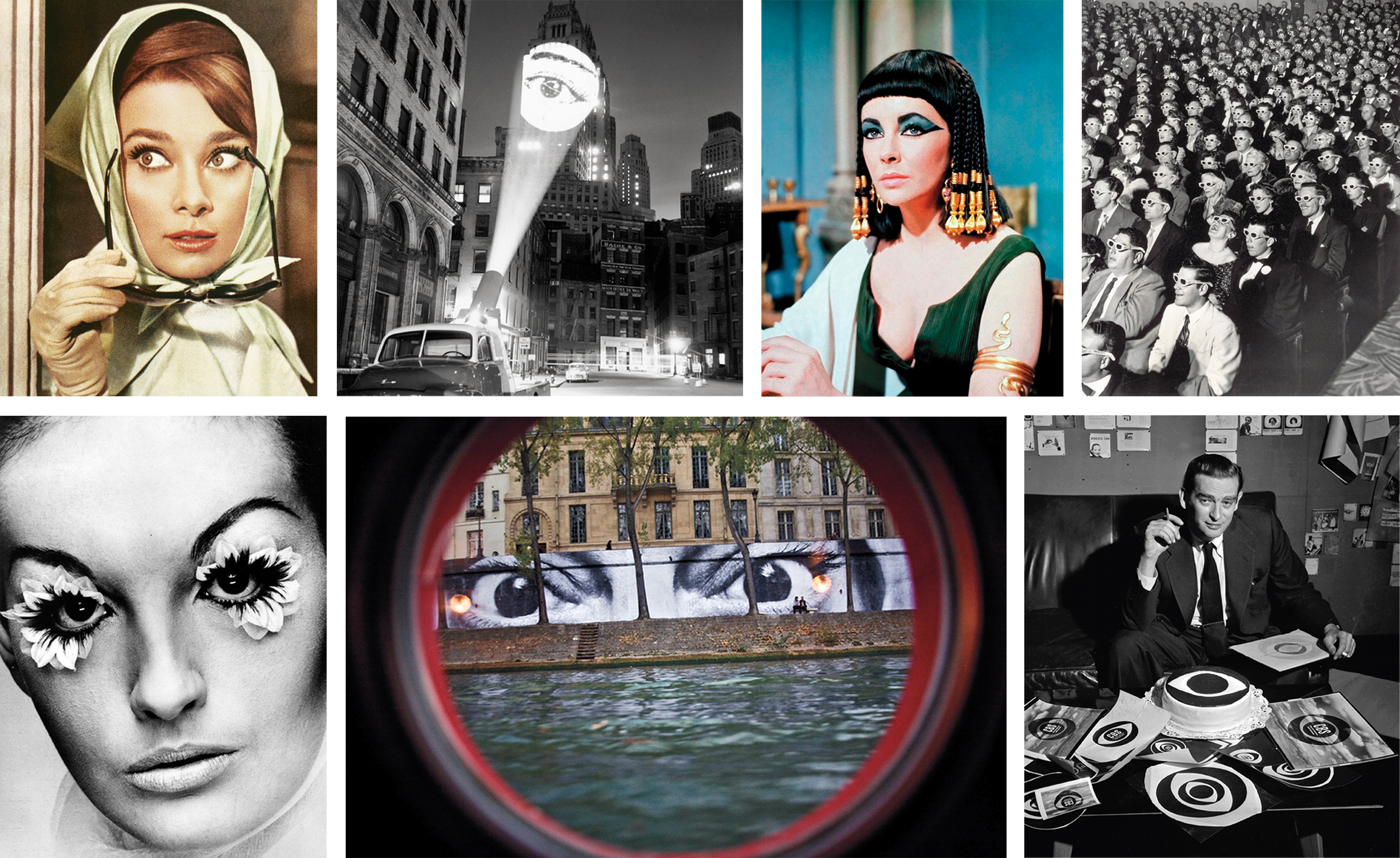 Top Row (left to right): Audrey Hepburn in Stanley Donen's Charade, 1963. © 1963, Silver Screen Collection/ Getty Images; An image of an eye is projected onto a building by a "skyjector" in New York City, 1960 © F. Roy Kemp/BIPs/Getty Images; Elizabeth Taylor as Cleopatra in Joseph L. Mankiewicz's film of the same name, 1963. © 20th Century-Fox Film Corp/courtesy Everett Collection; Formally attired audience sporting 3D glasses during opening night screening of Bwana Devil, the first full-length color 3D motion picture, J. R. Eyerman, Los Angeles, California, December 1952. © J. R. Eyerman/The LIFE Picture Collection/Getty Images. Bottom Row (left to right): Model, 1969. © Keystone/Getty Images; Eyes by artist JR for "Nuit Blanche" art festival, Paris, 2015. © Martine Franck, Paris, France /Magnum Photos; CBS logo designer William Golden, 1952. © Bill Warnecke/CBS Photo Archive/Getty Images. Cover Image: Sophia Loren, Rome, 1955. Photograph by Ormond Gigli.
Alice Harris is a prominent, best-selling author. Her catalog of art books include The White T (HarperCollins, 1996), The Blue Jean (powerHouse Books, 2002), The Wedding Album (powerHouse Books, 2006), and Blow Me a Kiss (powerHouse Books, 2014). As iconic and stylish as her coffee-table books, Harris has been inspired by her world travels and career in the fashion and music industries. She resides in New York City with her husband and family. Check our her website at: aliceharrisbooks.com and follow her on Instagram @aliceharrisbooks.
All royalties from I Only Have Eyes For You will go to the East Hampton Library.
A partial preview is available by clicking here: I Only Have Eyes For You
Eye Spy / Iconic Photographs / Celebrity
Hardcover, 7-3/4 x 10-7/8 inches, 112 pages
ISBN: 978-1-57687-819-4, $30.00 US/CAN
High-res scans to your specification are available upon request; scanning from the book or lifting images from the mechanical file are strictly prohibited. Mandatory credit line: From I Only Have Eyes For You by Alice Harris, published by powerHouse Books.
For more information, please contact:
Madison Morales
madison@powerhousebooks.com
Facebook | Twitter | Instagram

© Copyright 2019 powerHouse Books

View web version
Unsubscribe here