FOR IMMEDIATE RELEASE:
powerHouse Books is pleased to announce the February 2019 release of
Lovin' My Car:
Women in the Driver's Seat
by Libby Edelman
Introduction by Katie Osborne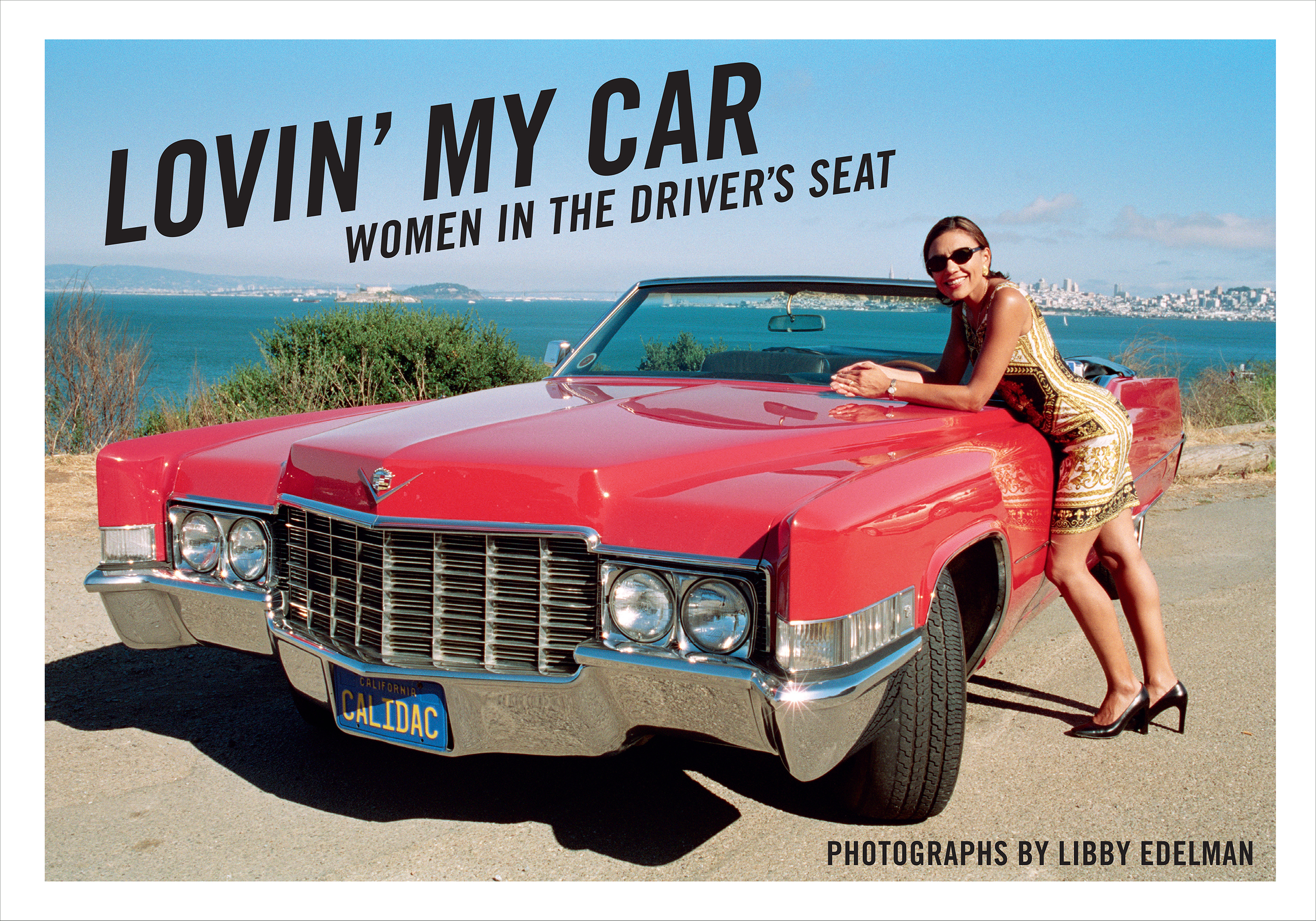 Fashion director, author, and photographer, Libby Edelman unveils intimate portraits of a community of women from all walks of life who share an automotive love. Some cars are fancy, others quirky, and most are everyday cars, but all have proud women owners who share personal stories of what their cars and trucks mean to them in, Lovin' My Car; Women in the Driver's Seat.

First inspired by her husband, Sam, and son, Jesse, and their endless banter about new makes and models, the finer details of engines and their sizes, the know-how and questions about maintenance and repair, Libby found herself fascinated by men's obsession with cars—and wondered if women were equally obsessed? Libby soon discovered female automotive enthusiasts everywhere—including one woman who loved her car so much that her family buried her in it! With their collective passion in mind, Libby hit the road, traveling across the country to meet and speak with women about their love for cars and trucks.

Over the course of her 20-year journey, Libby learned there are endless reasons why women love their cars—the horsepower, the thrill of the road, and the freedom that comes with it. From discovering one's self to rediscovering a favorite song, this book shares unique stories of women and their relationships with their cars, with a compelling and unique perspective, captured by Libby and her lens.
Kelly Klein
I find that there is something very sexy about a woman who drives a truck…especially, a chic vintage 1969 International Scout. Sort of like, when you wear your boyfriend's underwear. I love the shape and design of this jeep. I always wanted one, especially for the beach. It took forever to find. I finally discovered this one on eBay in pretty good condition. I restored it to an even better condition. It has great style. I am just starting to create the adventures and memories with my Scout.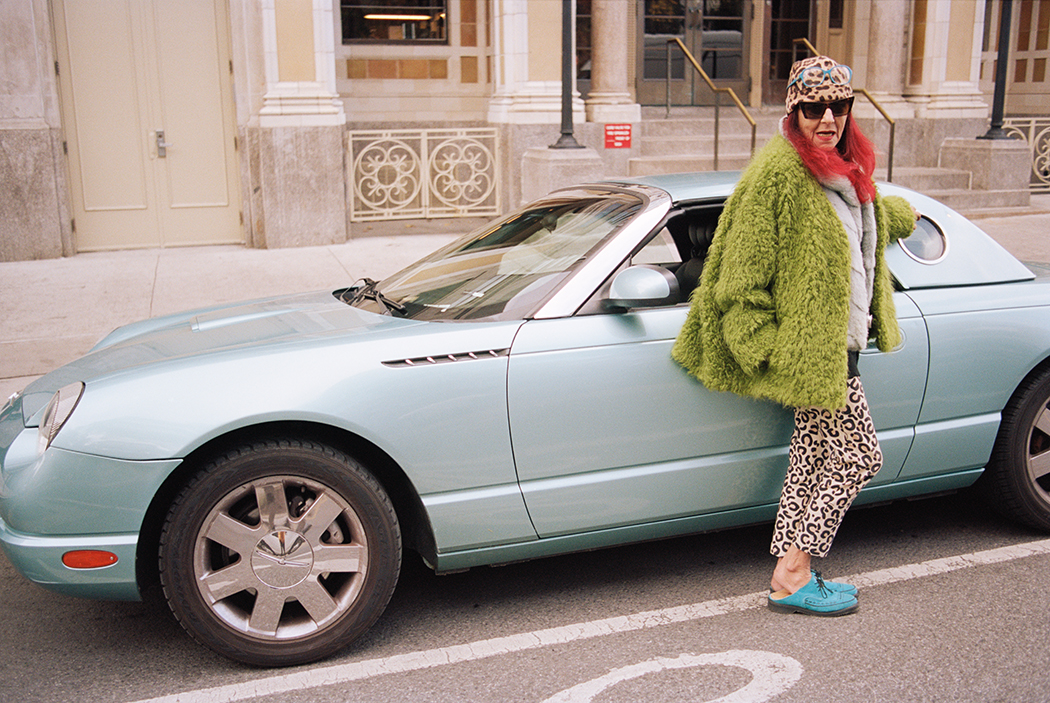 Patricia Field
I love my T-Bird because I love its color of pearlized aqua. It goes with my red hair in a gorgeous way. She is anonymous without a name except for "Hello Honey." I have always had a love for all my cars. This T-Bird is unisex for anybody who loves design and glamour. It is beautiful and has a simple Ford Mustang inner construction. Straight-eight engine. Major power.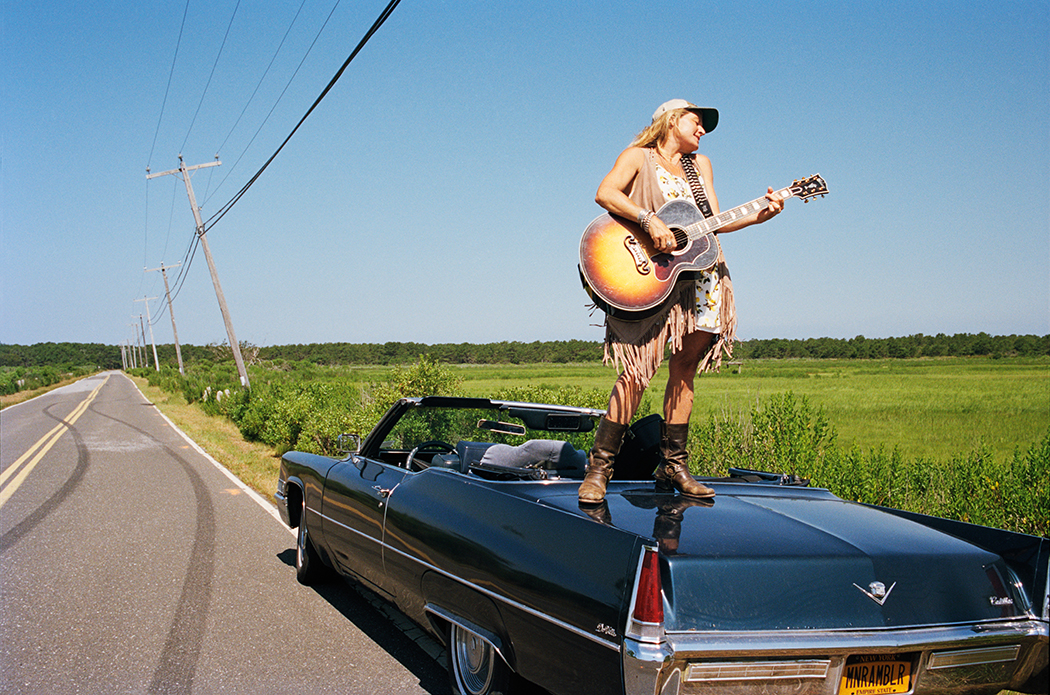 Nancy Atlas
I bought her when I was four months pregnant and in a real funk. I've always loved cars but when I saw her on eBay, I knew I had to have her. I love my car and always feel better when I'm in her. She has given me such a deep sense of self. This car is who I am—my soul and freedom. I even wrote a song about her "Shotgun Jesus" because she gives me faith.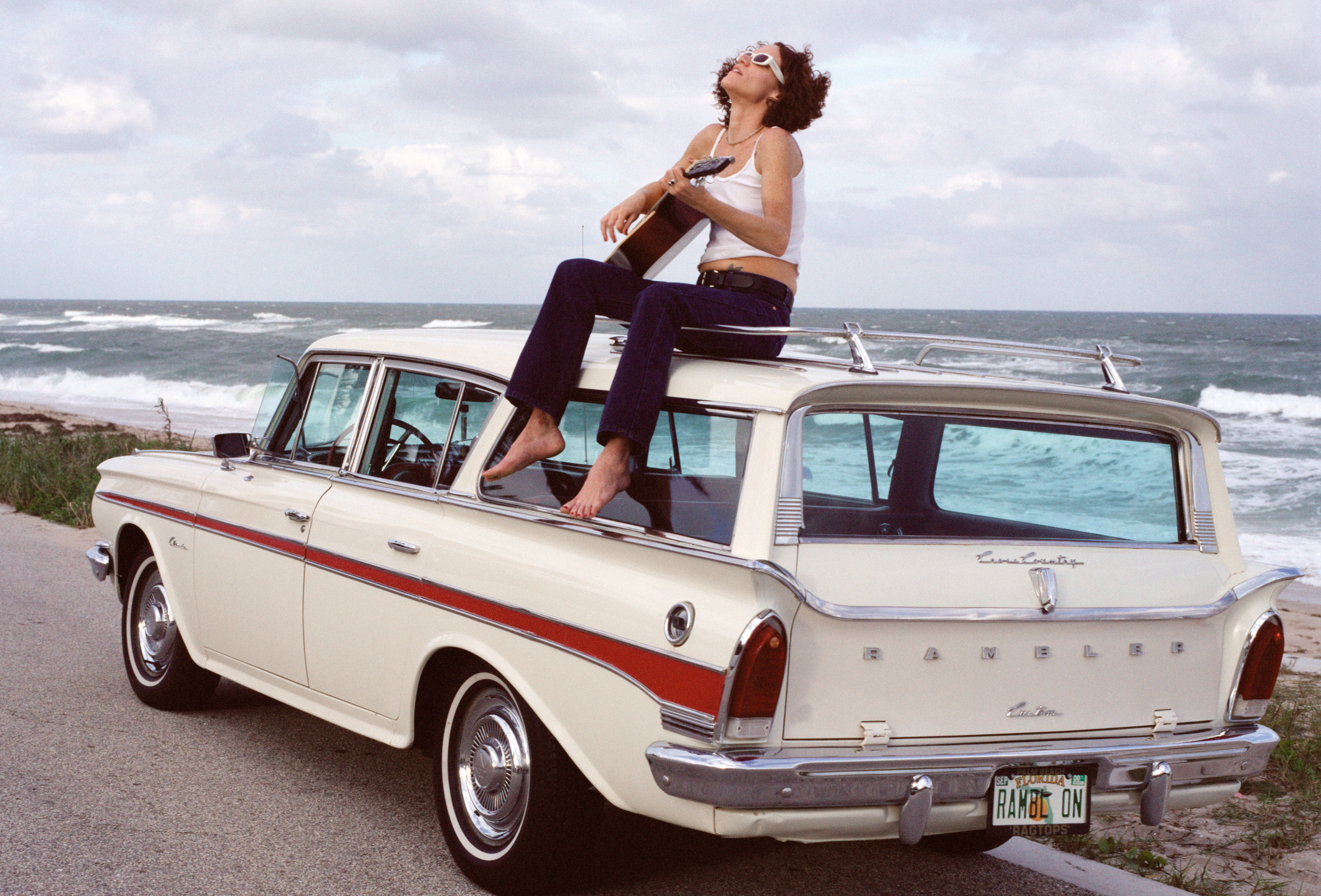 Maggie Erato
I found "Bessie" in a used car catalog at the Palm Beach grocery store, Publix. She had the love I needed to rediscover music again. She gave me inspiration as I listened to Frank Sinatra on the one AM station. "Bessie" is a grandma and surfer car all at the same time. She is my badass beautiful wagon.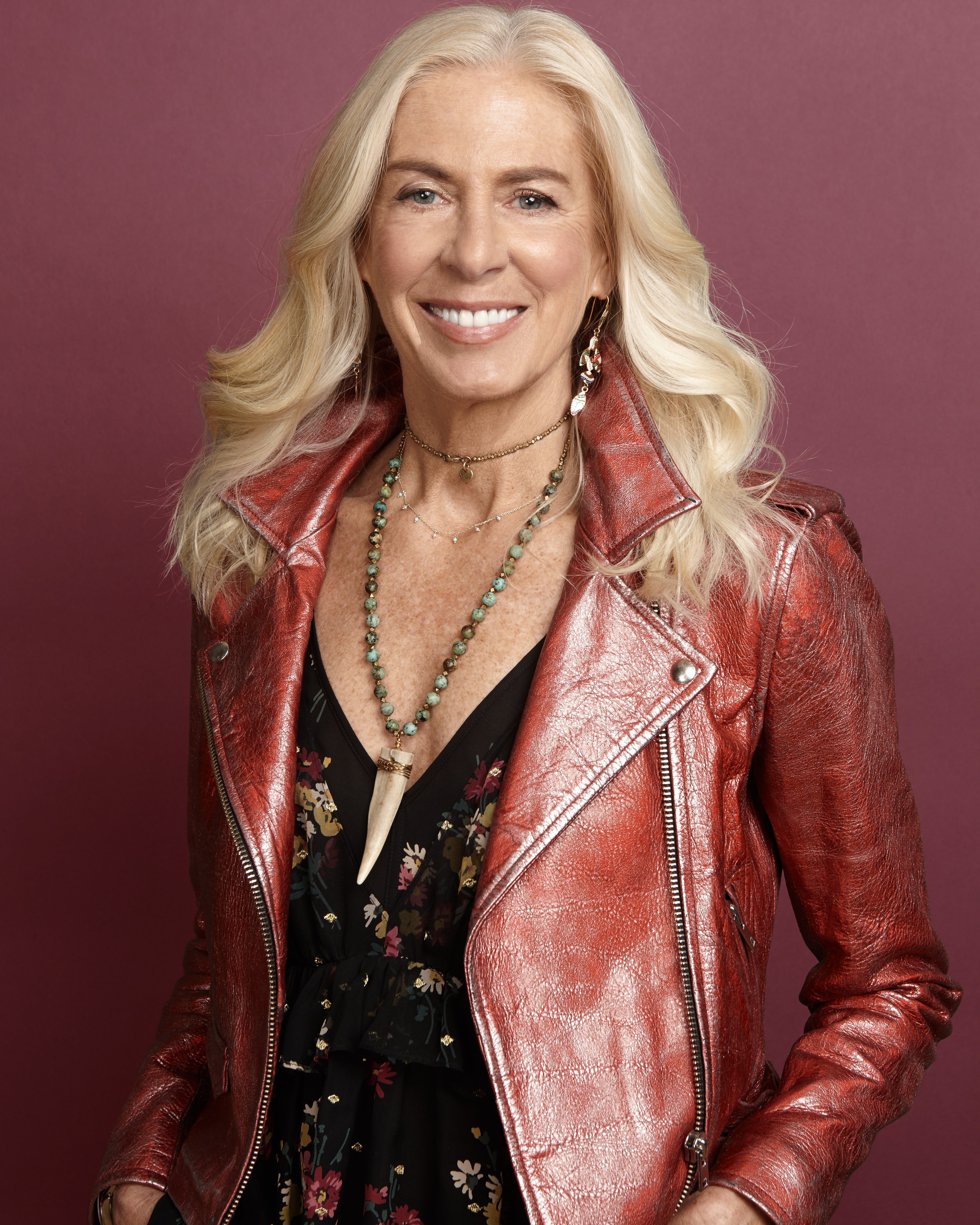 Libby Edelman began her career as a fashion editor at Harper's Bazaar and later Seventeen, before working as public relations Director for Calvin Klein. During her time in publishing, Libby met aspiring designer Sam Edelman, who would later become her business partner and husband.
The couple worked together to build Esprit Footwear into one of the most recognizable brands of the 1980s before launching their eponymous company, Sam & Libby in 1987. In 2004, they co-founded Sam Edelman, a lifestyle brand inspired by timeless American elegance that bridges the gap between aspiration and attainability to define modern luxury. Today, Libby serves as the senior vice president of Sam Edelman, a division of Caleres, Inc.
In addition to her passion for family, cooking, travel, and photography, Libby continuously merges her love of fashion and philanthropy working with several causes close to her heart. Libby currently resides in New York City with Sam and their Jack Russell Terrier, Squeex.
A partial preview is available by clicking here: Lovin' My Car
Car Collection / Women / Photography
Hardcover, 10 x 7 inches, 128 pages
ISBN: 978-1-57687-917-7, $24.95 US/CAN
High-res scans to your specification are available upon request; scanning from the book or lifting images from the mechanical file are strictly prohibited. Mandatory credit line: From Lovin' My Car by Libby Edelman, published by powerHouse Books.

If you would like more information about Lovin' My Car: Women in the Driver's Seat or to schedule an interview with Libby Edelman, please contact:
Randi Camhi
rcamhi@caleres.com
p: 646-376-6863

For contact at powerHouse Books:
Madison Morales
madison@powerhousebooks.com
Facebook | Twitter | Instagram

© Copyright 2018 powerHouse Books