FOR IMMEDIATE RELEASE:
powerHouse Books is pleased to announce the June 2015 release of
BA. KU.
By Anthony Tafuro
Text by Deer Man of Dark Woods and Depth Leviathan Dweller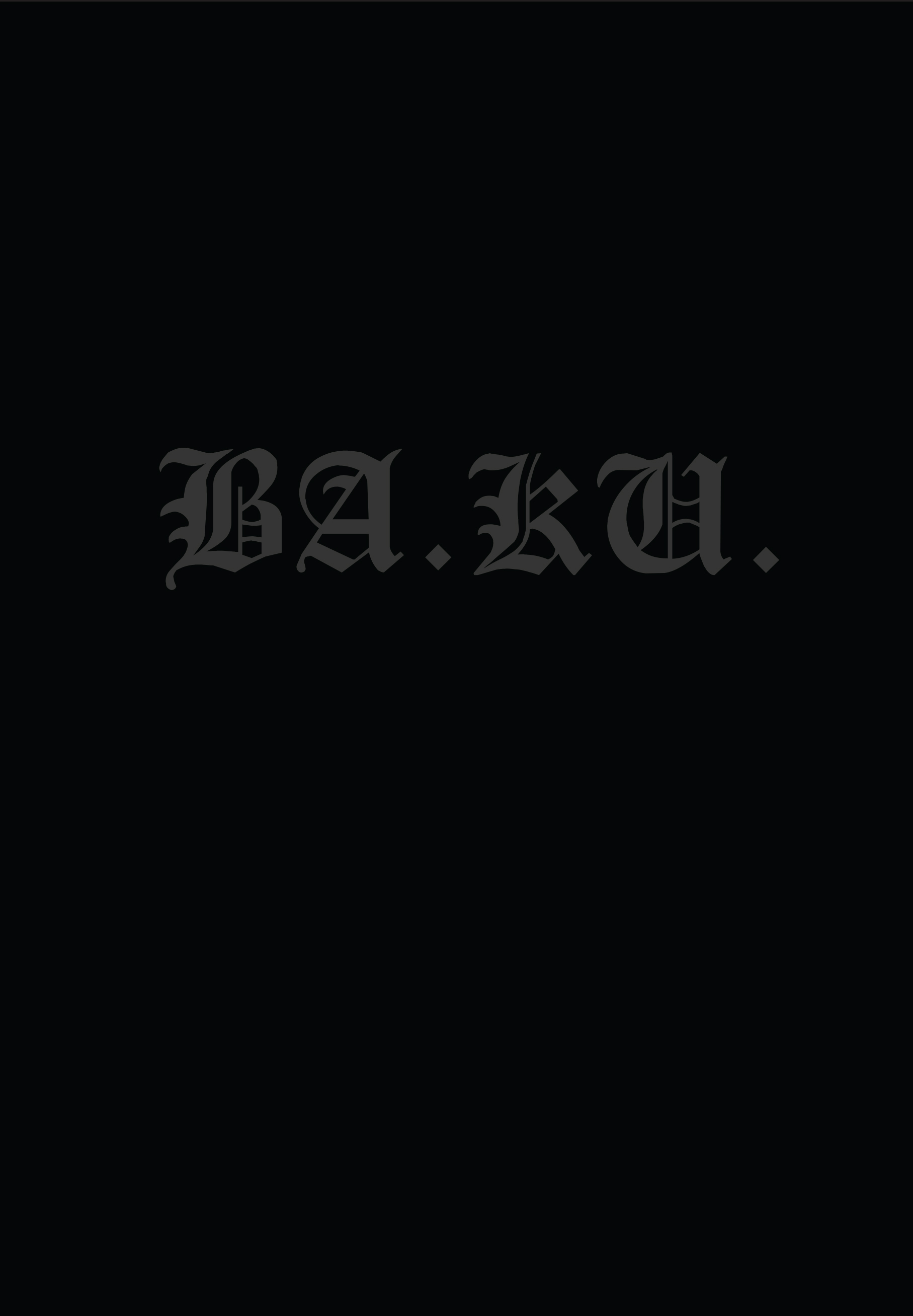 Within the city of Vancouver, and amongst the deep wilderness of B.C. dwells the Barrier Kult. They're an assembly of incognito professional skateboarders that ritualize their skill on concrete barriers. The team was created ten years ago by Deer Man of Dark Woods and Depth Leviathan Dweller, who decided to adorn a mask of anonymity after growing tired of the repetition of the professional skate world. One would argue that the Barrier Kult's entire way of skating is repetitive, but the team takes this as a challenge to land big tricks... on stone cold concrete.

BA. KU. resembles a religious cult and is likewise intricate and timeless. The skaters' ages range from early twenties, to mid-forties, with members spread around the world and meet up in Vancouver, (or wherever there is a proper barrier) when it comes time to collect footage for a video/film. Though alchemy and other ritual practices interest the Barrier Kult, their true roots lie in music and nature. The team is promoted by and has worked with countless bands in the black metal/noise community and feels that the genre has been able to loan the group its face and image. By connecting with these heavy musical influences, BA. KU. has been able to grow a loyal fan base that is not concerned with who may be behind the balaclava mask. While watching the team perform, the vast nature of B.C. creates the atmosphere, and war metal amplifies the experience. Most of skateboarding culture has been linked to punk, rap, metal and other similar genres, so the rookie members of BA. KU. are all proud to sport the musical inspirations of the organization.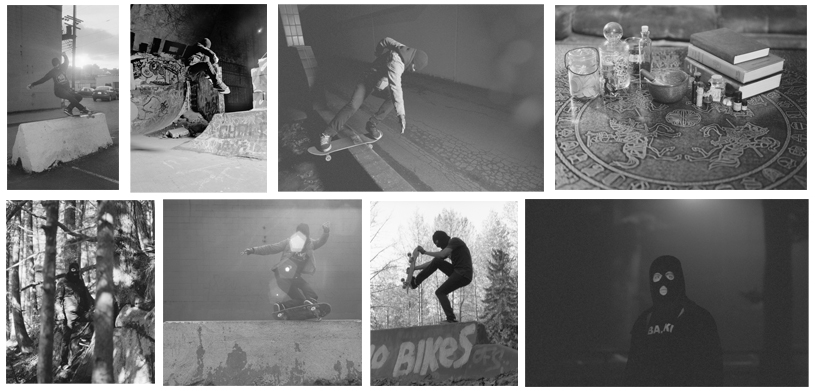 Anthony Tafuro, originally from Long Island, NY, currently resides in Queens, NY. Tafuro grew up on the road touring with a band where he met skateboarders everywhere he went. Most of the crowd consisted of skate kids, which eventually led to an interest in photographing this mythic culture. After hanging with wrestlers and roller derby girls working with BA.KU. was Tafuro's ultimate goal. Trips to Vancouver allowed Tafuro access to the team, as well as a mutual understanding of how the images should appear. To also share such a similar interest in music was refreshing...
Sports & Recreation / Skateboarding
Hardcover, 7-1/2 x 9 inches, 224 pages
ISBN: 978-1-57687-738-8, $40.00 US/CAN
A preview is available by clicking here: BA. KU.
High-res scans to your specification are available upon request; scanning from the book or lifting images from the mechanical file are strictly prohibited. Mandatory credit line: From BA. KU. by Anthony Tafuro, published by powerHouse Books.
Facebook | Tumblr | Twitter | Instagram
For more information, please contact Declan Taintor, Publicist
powerHouse Books, 37 Main Street, Brooklyn, NY 11201
Tel: 212-604-9074 x118, Fax: 212-366-5247, email: declan@powerHousebooks.com

© Copyright 2015 powerHouse Books