FOR IMMEDIATE RELEASE:
powerHouse Books is pleased to announce the October 2015 release of
In the Vale of Cashmere
By Thomas Roma
Introduction by G. Winston James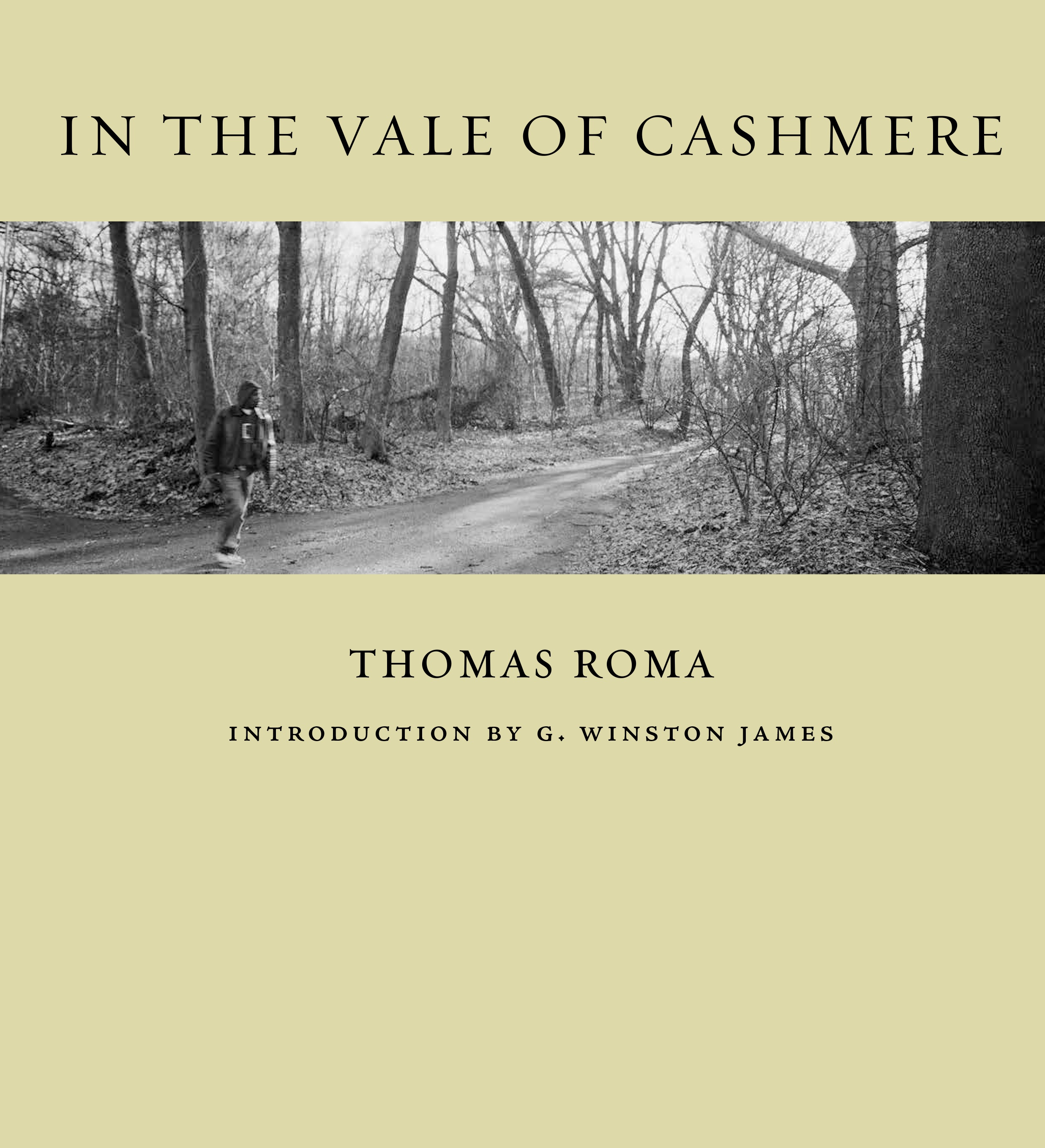 In the Vale of Cashmere marks the culmination of photographer Thomas Roma's four-year odyssey into the darkest realms of a little known corner of Prospect Park, Brooklyn, where gay cruising dominates the wooded areas and trails. The Vale of Cashmere, as it is known, is an anonymous, secret meeting round where scores of men, mostly African-American, find one another for sex where such encounters occur between men of all walks of life, many of them identifying not as gay but as heterosexuals, with children and wives—and a deep secret.

Roma, with his awkward and oversized hand-made cameras and unwieldy photography gear, boldly stepped into the Vale. Oftentimes unwelcome and always uninvited, he photographed in the center of clandestine, testosterone-fuelled sex encounters where the police and violence always loomed as a risk. Understandably, many of the men Roma approached to photograph in a formal portrait were not interested, but surprisingly, many were. After agreeing to be photographed Roma would offer the men time and the opportunity to show Roma a side of themselves they might not have the chance to do otherwise.

Although originally conceived solely as a portrait project, the more time Roma spent in the Vale of Cashmere, the more the physical beauty of the Vale became inseparable from the portraits and many landscape photographs were made to be included in the book. In addition to the landscapes, a custom modified miniature camera was utilized to provide sequential pictures depicting the steady march of the mostly solitary men as they cruised the paths and roadways of the Vale. These candid photographs, which run along the bottom of the pages of landscape photographs, are reproduced in small scale so as to make it impossible to identify any individual.

Acclaimed photographer Thomas Roma's motivation for doing the project came from his wish to honor the memory of a dear friend who died of AIDS in 1991, and who introduced him to the Vale of Cashmere.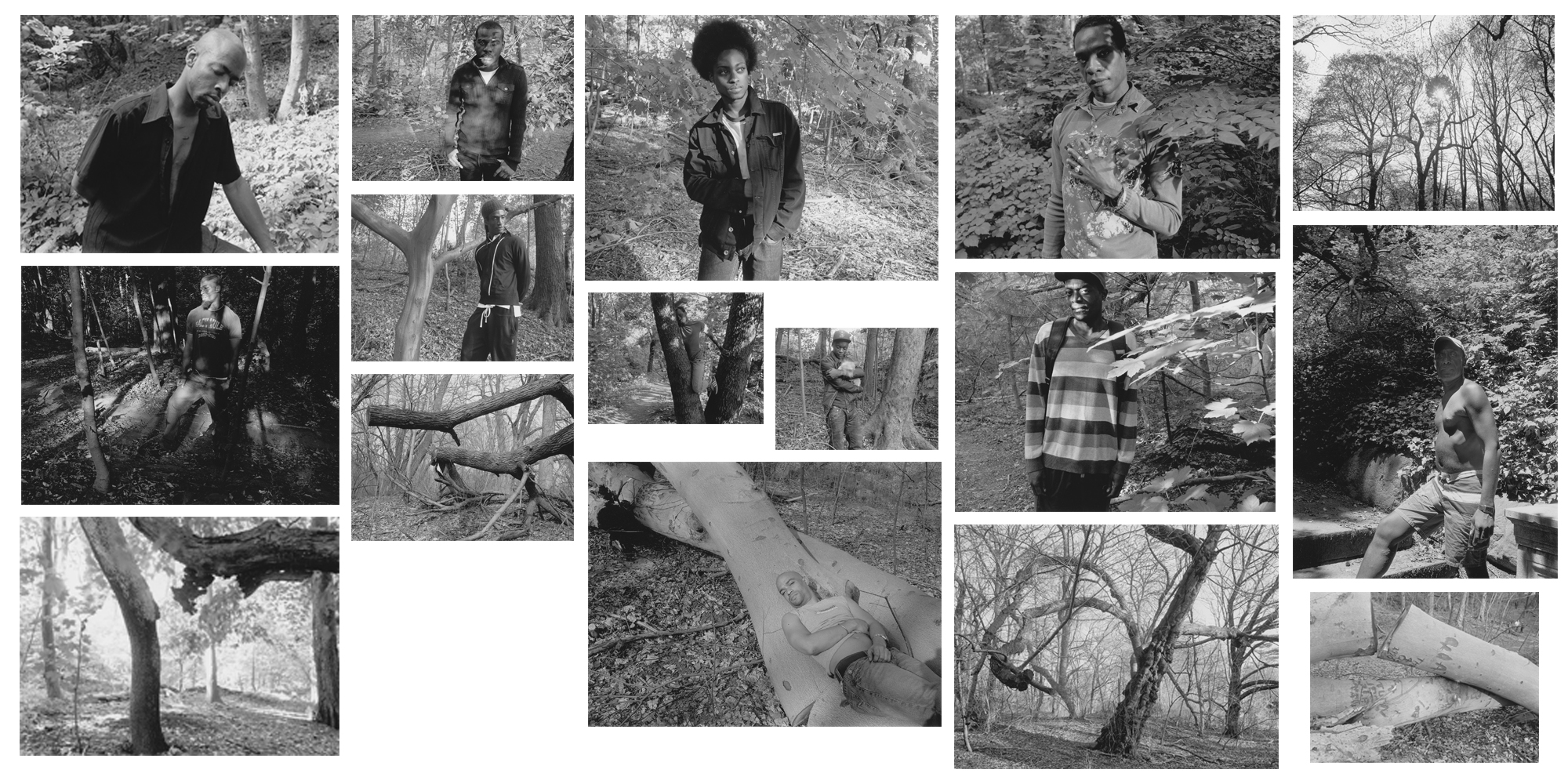 Thomas Roma is a two-time recipient of Guggenheim Fellowships (1982 and 1991) and a New York State Council for the Arts Fellowship (1973). Roma's work has appeared in one-person and group exhibitions internationally, including one-person shows with accompanying books at The Museum of Modern Art, NY and the International Center of Photography. He has published 12 monographs including: Enduring Justice (powerHouse Books, 2001) with an introduction by Norman Mailer, On Three Pillars (powerHouse Books, 2008) with text by Phillip Lopate, and his 2010 powerHouse Books publication Dear Knights and Dark Horses with an introduction by Alec Wilkinson. He has taught photography since 1983 at Yale, Fordham, Cooper Union, and The School of Visual Arts and in 1996 became the Director of the Photography Program at Columbia University School of the Arts where he is a Professor of Art. Roma lives in Brooklyn with his wife Anna and their son Giancarlo.

G. Winston James is a Jamaican-born poet, author, essayist, and editor. A former fellow of the Millay Colony for the Arts, he holds a BA from Columbia College, Columbia University and an MFA in Fiction from Brooklyn College, City University of New York. He is the author of the poetry collection The Damaged Good: Poems Around Love and the Lambda Literary Award finalist collection Lyric: Poems Along a Broken Road.
A partial preview is available by clicking here: In the Vale of Cashmere
Photography / Portraits / Brooklyn / LGBTQ
Hardcover, 7 x 9 inches, 144 pages
ISBN: 978-1-57687-715-9, $30.00 US/CAN
High-res scans to your specification are available upon request; scanning from the book or lifting images from the mechanical file are strictly prohibited. Mandatory credit line: From In the Vale of Cashmere by Thomas Roma, published by powerHouse Books.
For more information, please contact:
Miranda Wonder, Publicist
powerHouse Books, 37 Main Street, Brooklyn, NY 11201
Tel: 212-604-9074 x118, Fax: 212-366-5247, email: miranda@powerHousebooks.com
Facebook | Tumblr | Twitter | Instagram

© Copyright 2015 powerHouse Books