FOR IMMEDIATE RELEASE:
powerHouse Books is pleased to announce the December 2016 release of
Sex Magazine: #1-10 2012-2015
Edited by Asher Penn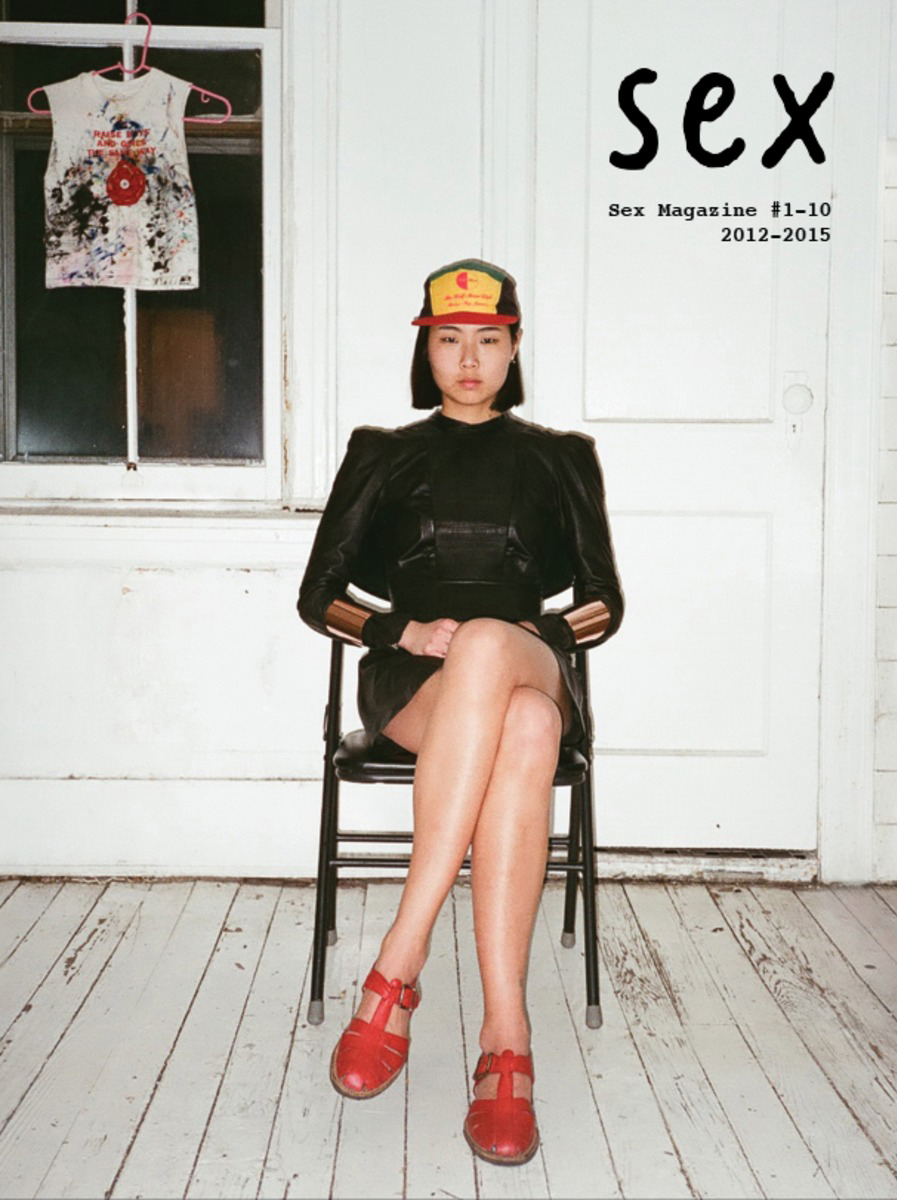 Sex Magazine is an independent online-culture publication based in New York. Designed for the web, and completely free, Sex has acted as a real-time archive for a spectrum of creative ideas. The list of artists, designers, musicians, writers, and photographers featured in these digital editions reads like a yearbook of some of the most influential forces of the post-internet era.

Inspired by the independent magazine renaissance at the turn of the millennium, (Index, Butt, Made in USA) Sex sought to cultivate its own culture, channeling the digital-native, lo-fi aesthetic of an unregulated internet. Almost entirely interview based, the stories collected in Sex are honest, accessible, and non-academic, giving a direct voice to alternative attitudes and approaches towards both art and life.

Sex Magazine: #1-10 2012–2015 collects the first ten issues of Sex in print for the first time—a physical testament to the influential power of the web and an unrivaled account of art and culture at the coming of age of the new millennium.

Featuring: Maggie Lee, Brendan Fowler, Rachel Glaser, Danny McDonald, Rosalie Knox, No Neck Blues Band, Victoria Bartlett, Cris Moor, Bill Strobeck, Manuel Raeder, Natascha Goldenberg, Jordan Wolfson, Thuy Pham, Harsh Patel, Jessica Williams, Grant Falardeau, Laurie Spiegel, Dena Yago, Gobby, Eckhaus Latta, Sam Pulitzer, Total Freedom, KCHUNG Radio, Amalia Ulman, Steve Hanft, Jamie Krasner, Venus X, Petra Cortright, Gerlan Jeans, Avena Gallagher, Cali Thornhill DeWitt, Brian Blomerth, Ratking, Aaron Bondaroff, Young Male, Korakrit Arunanondchai, L.D. Tuttle, Alissa McKendrick, Coco Young, Kayla Guthrie, Nate Walton, Lansing Draiden, Annie Pearlman, Brian Gibson, Peggy Noland, Tom of Finland Foundation, Michael Bullock, Andrew Feldmar, Toby Feltwell, Al Bedell, Nathan Antolik, Jacky Connolly, Olia Lialina, Torbjørn Rødland, Jacob Ciocci, Juiceboxxx, Odwalla88, Bacon Index, Rosemary Kirton, Alexa Karolinski, Fiona Duncan, Frank Kozik, Princess Nokia, Milah Libin, Susan Cianciolo, Air Pop, Rafaella Hanley, Lynn Hershman Leeson, B L A C K I E, Arcane Kids, John Michael Boling, Julien Ceccaldi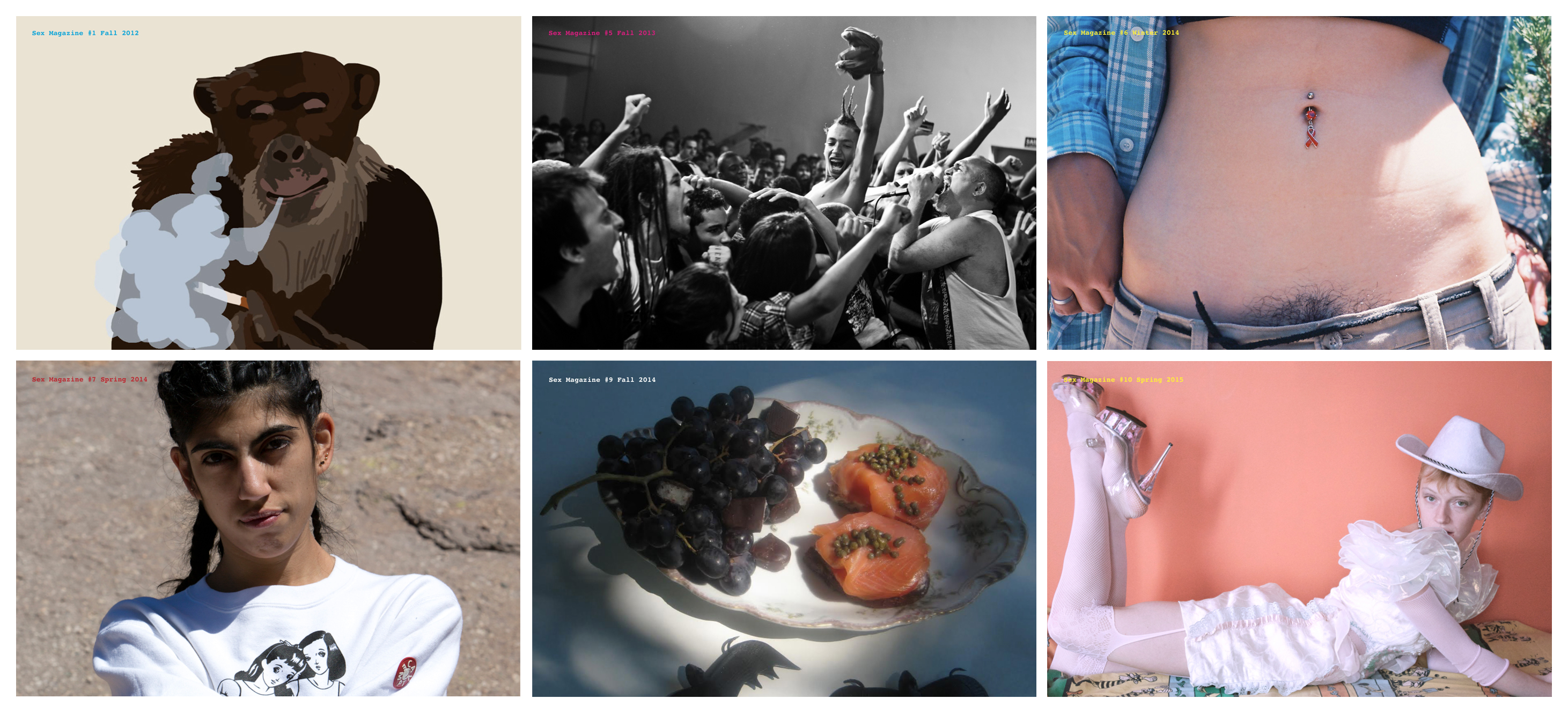 Asher Penn is a New York based artist and founder of Sex magazine. He has contributed to numerous magazines including Artforum, Interview, Bad Day, Art In America, The Heavy Mental, and Monster Children.
A partial preview is available by clicking here: Sex Magazine
Millenial Magazine / Arts & Culture / Sex
Hardcover, 8-1/4 x 11 inches, 360 pages
ISBN: 978-1-57687-782-1, $39.95 US/CAN
High-res scans to your specification are available upon request; scanning from the book or lifting images from the mechanical file are strictly prohibited. Mandatory credit line: From Sex Magazine: #1-10 2012-2015 edited by Asher Penn, published by powerHouse Books.
For more information, please contact:

Madison Morales
Tel: 212-604-9074 x118, madison@powerhousebooks.com
www.powerHouseBooks.com
Facebook | Twitter | Instagram

© Copyright 2016 powerHouse Books

View web version
Unsubscribe here