FOR IMMEDIATE RELEASE:
powerHouse Books is pleased to announce the September 2019 release of
Speed Bumps on a Dirt Road:
When Old Time Music Met Bluegrass
by John Cohen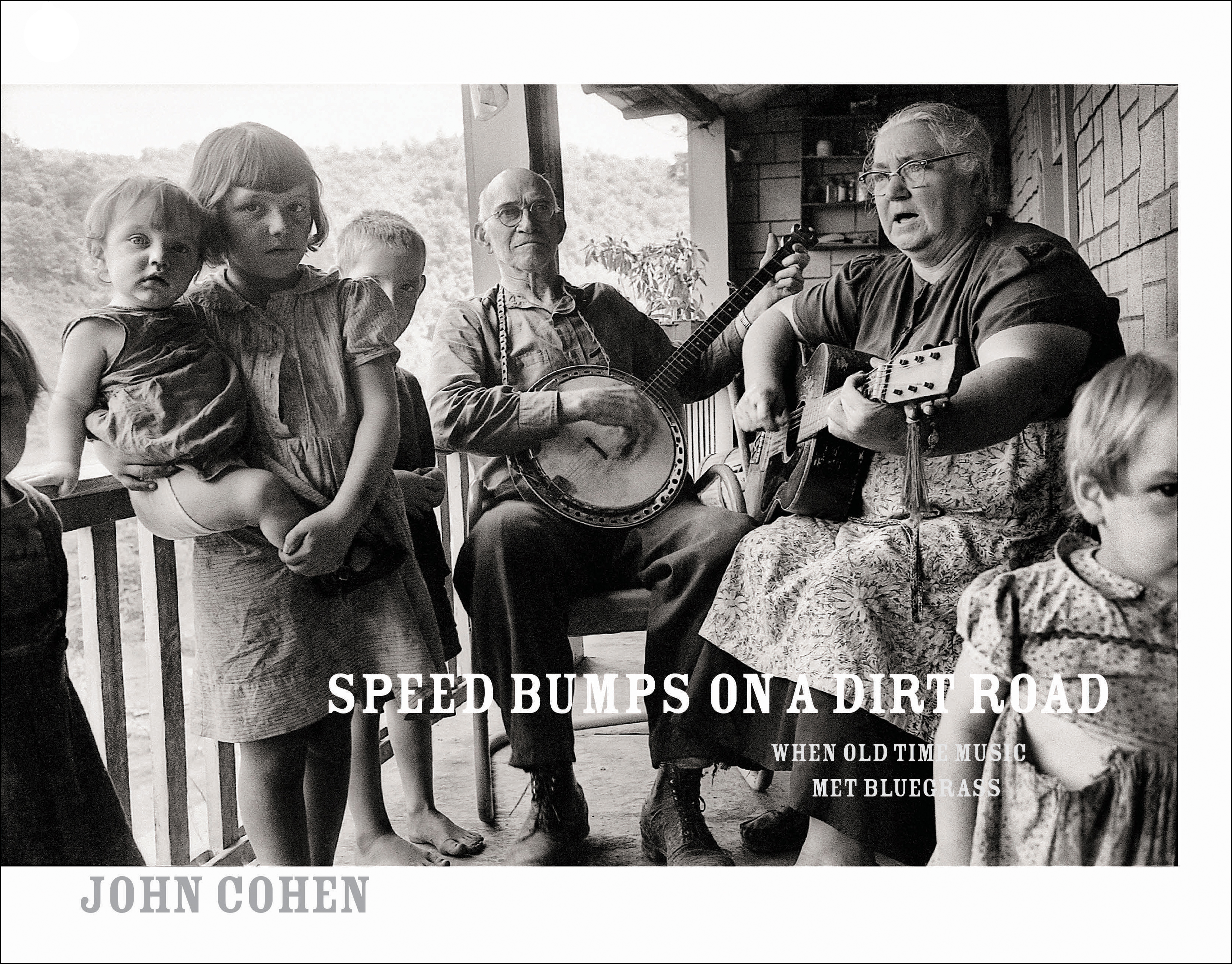 "Like a good country song, John Cohen's photos tell a powerful story—illuminating the emotions and experiences of Americans who too often felt left out and looked down upon. This is photography as documentary, and photography as art."
—Ken Burns, Director/producer, Country Music, 2019

"A surprise one might find in these intimate photographs—is that photographs of people playing are far more interesting than photographs of people singing. That, John Cohen shows us, is because there you can see people reflecting, making choices, confronting doubts, thinking it all over. The way people in these pages hold their instruments tells you as much as any words could say."
—Greil Marcus, Author, cultural critic, Rolling Stone contributor

"John Cohen is an artist to the very core, understanding the documentary moment and the power of using his own creative imagination—as a musician and photographer—to translate all that moves him. Looking at his work reminds us of the deep value of passionate ears and eyes, of being there as both a participant and observer, of the power of seeing and hearing the truest chords of time and place. These photographs seem to render an earlier America when new music emerges from the old tradition. Magically, however, this is a timeless America, a visual road map of sounds, locales, and creations that is as present as it is past."
—Tom Rankin, Director, MFA in Experimental and Documentary Arts, professor of the Practice of Art and Documentary Art, Art History, and Visual Studies Duke University

"John's images appear as divinely inspired visions, steeped in skill yet brimming with heart. John Cohen is the consummate roving correspondent in a musical world filled with characters who are fiercely unrepentant cultural outsiders or "musical holdouts," as he has termed them. The people seen here in Speed Bumps on a Dirt Road are of mythic proportions, remnants of a vanquished age."
—Marty Stuart, CMA, ACMA, and Grammy Award-winning Nashville musician

---

Speed Bumps on a Dirt Road is a living document of country music's founding fathers and mothers. John Cohen photographed musicians, at home, backstage at public events, from the wings at fiddlers' conventions, out in country music parks, and in the studio for live radio show performances and recording sessions.

Back in 1961 it was still possible to know a few of America's original country musicians from the '20s and '30s. Renowned and celebrated musician and artist John Cohen came of age at the confluence of old time and early bluegrass music, the historic intersection of traditional and folk music. Cohen traveled the country playing music, recording, and documenting what was to be a generation of musicians who would influence American music and culture for decades to come.

Traveling between the Union Grove fiddlers' convention to the Grand Ole Opry to a coal celebration in Hazard, Kentucky, Cohen made historic photographs of performers like Bill Monroe and Doc Watson, the country's very first all-bluegrass show, and a bluegrass bar in Baltimore, among much more. Speed Bumps on a Dirt Road presents old time music as the root of country music.

Includes photographs of: Flatt & Scruggs, fiddler "Eck" Robertson in Amarillo, Texas, Doc Watson, bluegrass fiddler "Tex" Logan, the Stanley Brothers at Sunset Park, Sara and Maybelle of the Carter Family, and Cousin Emmy, Alice & Hazel, and a dulcimer in a parking lot.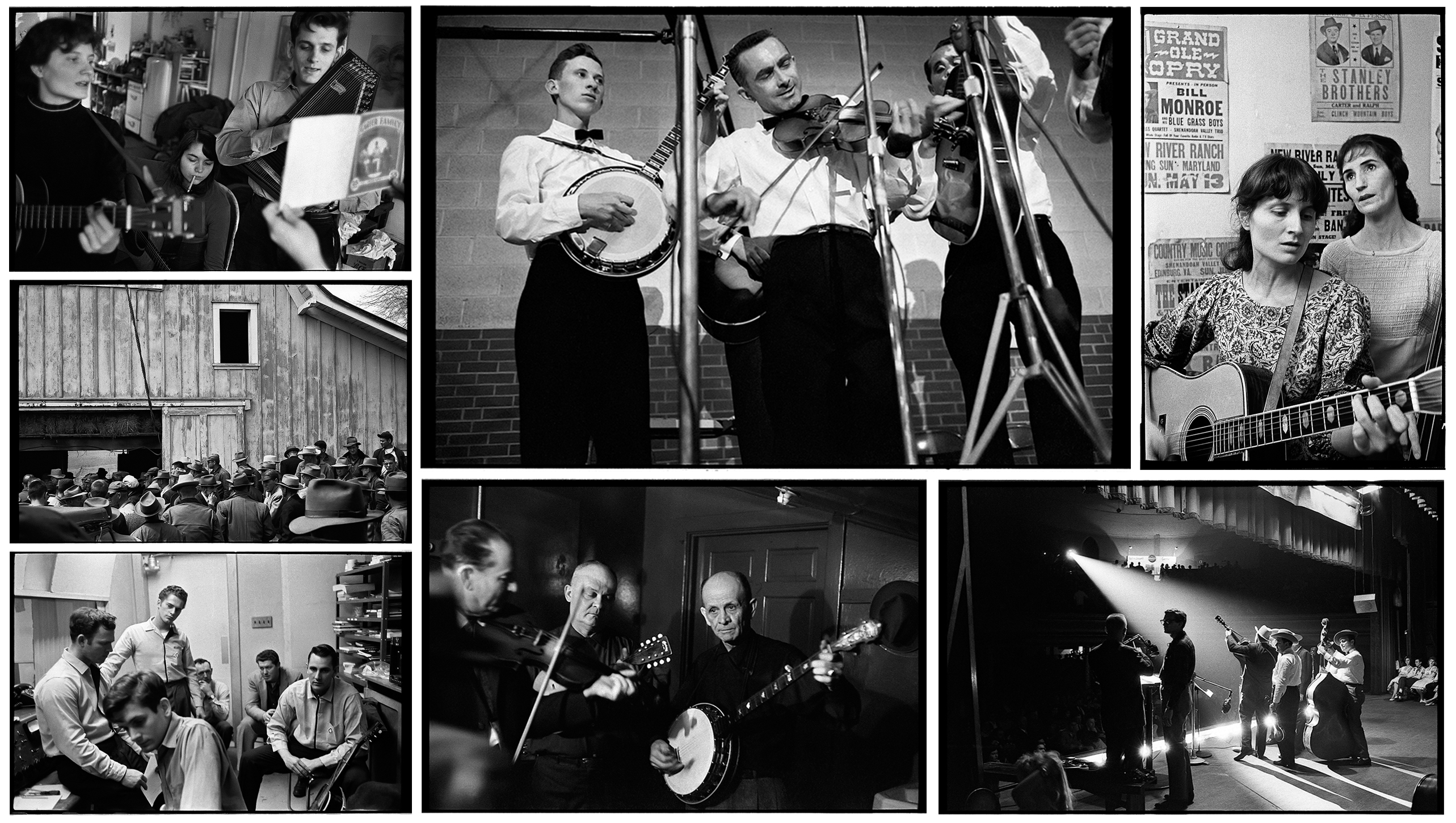 John Cohen was born in 1932 in New York City's Sunnyside, Queens and now lives in Putnam Valley, New York. A 1957 Yale School of Art alumnus, Cohen studied with Josef Albers. Cohen was a founding member of the New Lost City Ramblers with whom he toured and recorded from 1958-2008, making 20 albums, they were nominated for a Grammy Award in 2001. He made nine field recordings of traditional music including Roscoe Holcomb and High Atmosphere and also served as a music consultant for T Bone Burnett's Cold Mountain.

Cohen's photographs are in collections of The Metropolitan Museum of Art, the Museum of Modern Art in New York City, the Corcoran Museum and National Gallery in Washington D.C., as well as The Victoria & Albert Museum in London.

The author of many books, Cohen's photography publications include There Is No Eye and Young Bob, both published by powerHouse Books, as well as Past Present Peru, Cheap Rents, Here & Gone, and Walking In The Light, all published by Steidl.

Cohen is a professor emeritus of photography at SUNY Purchase College and a prolific filmmaker of 17 music documentaries including: The High Lonesome Sound, End of an Old Song, Musical Holdouts, Mountain Music of Peru, and Pericles In America, among others.

The publication of Speed Bumps is scheduled to coincide with County Music, an eight-part documentary TV series by Ken Burns, which will be screened nationally in September.
A partial preview is available by clicking here: Speed Bumps on a Dirt Road
High-res scans to your specification are available upon request; scanning from the book or lifting images from the mechanical file are strictly prohibited. Mandatory credit line: From Speed Bumps on a Dirt Road by John Cohen, published by powerHouse Books.