FOR IMMEDIATE RELEASE:
powerHouse Books is pleased to announce the November 2017 release of
Tales of Endearment:
Modern Vintage Lovers and Their Extraordinary Wardrobes
By Natalie Joos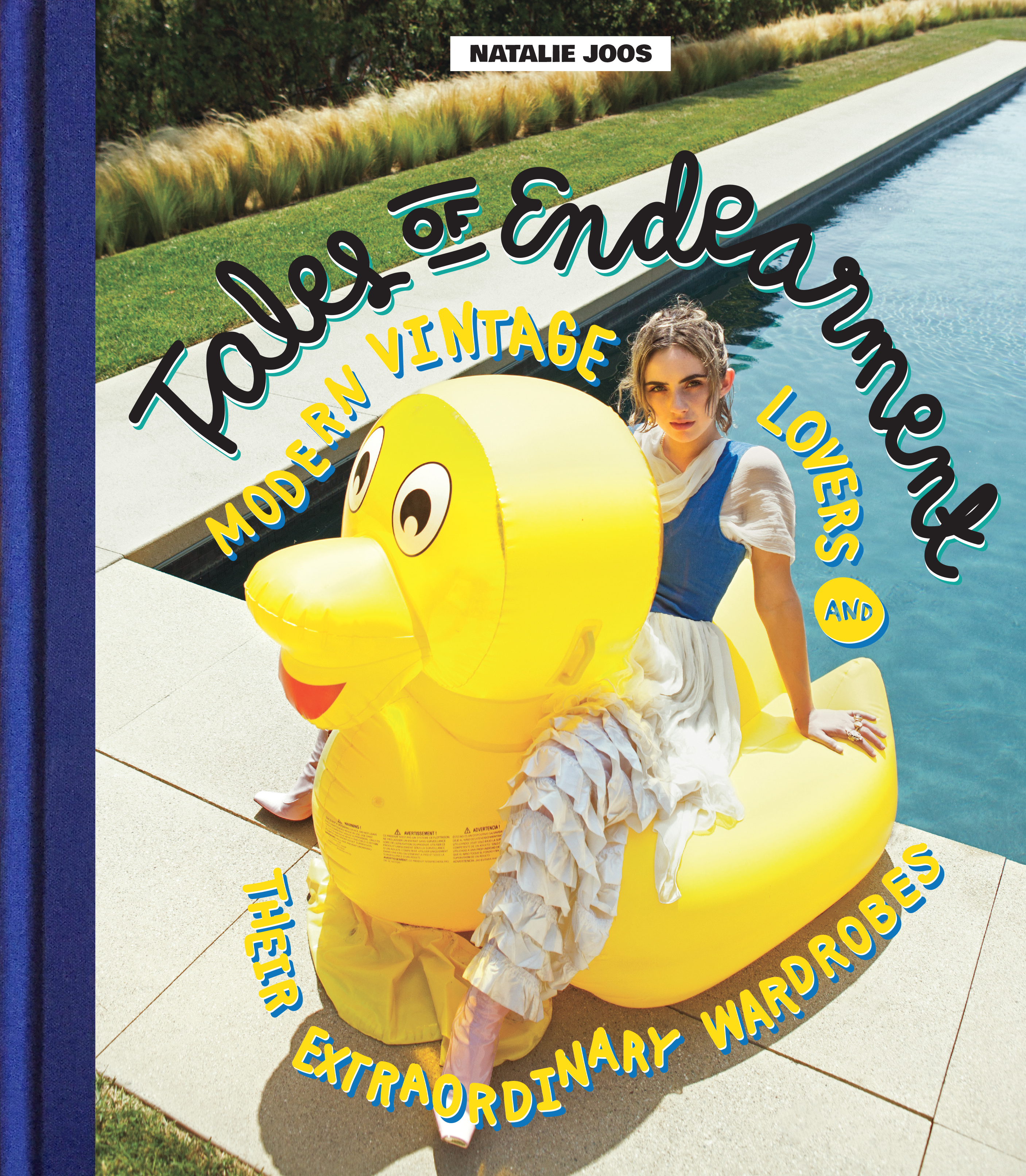 Tales of Endearment, a companion to the popular website, is a collection of photos and stories by Natalie Joos featuring today's "who's-who" of the vintage clothing scene. The men and women that buy, collect, wear, and love vintage come from all walks of life, but share one impartial passion: each one of their "tales" reveals a motivation to celebrate the past and its many inspiring fashions. From 1970s rock and roll t-shirts to Edwardian morning jackets, mod suede skirts to one-of-a-kind accessories, every single garment in their wardrobes was handpicked with love, gratitude, and a green conscience, and has the power to inspire today's, and tomorrow's lovers of style.

Tales of Endearment identifies with the notion that "everything old becomes new again," and the remarkable people who hold it dear. They are the real-deal vintage connoisseurs, historians, collectors, sellers, enthusiasts, and aficionados. Joos personally chose them from her wide and far-reaching circle of friends in different parts of the international arts and entertainment world because she feels they know how to style vintage clothes in a relevant and modern way. Traveling to photograph them at their homes—or in other inspiring locations— while wearing their favorite pieces, the result is a singular collection of men and women donning yesterday's colors, shapes, prints, and patterns that have been passed on and reinterpreted as tomorrow's cutting edge.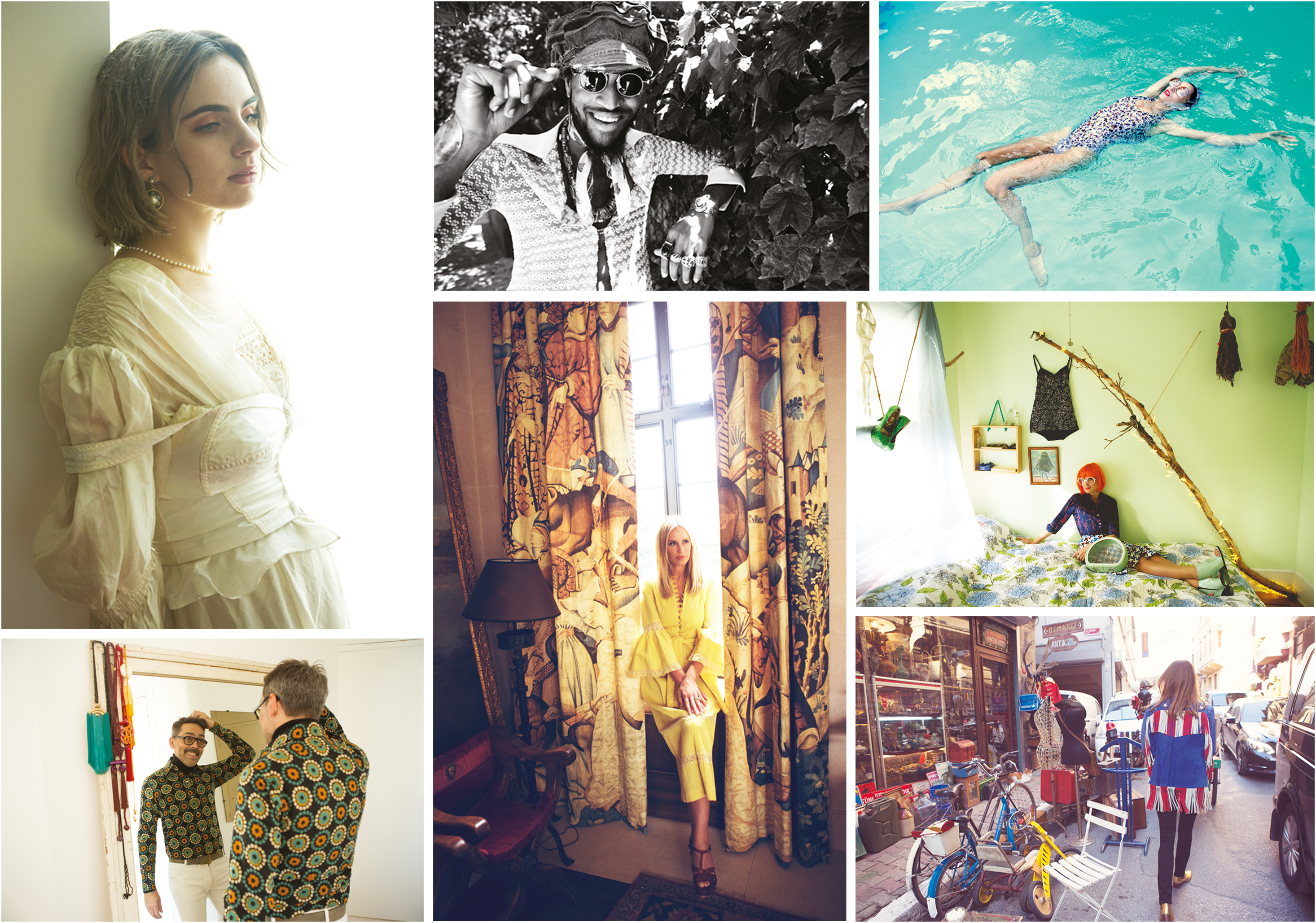 Born and raised in Belgium, Natalie Joos began her career in fashion when she moved to New York in 1997. Armed with a university degree in Political and Social Sciences and a major in Journalism, she first started working as Personal Assistant to writer Glenn O'Brien, followed by six years as Studio Manager for acclaimed photographer Craig McDean. Natalie eventually created her own casting company in 2003. Over the next 10 years she built up a roster of high profile fashion clients, magazines, and photographers. In 2010 Natalie launched Tales of Endearment, a blog with stories about "friends, vintage, love, style, and life." She takes her readers inside the homes of vintage-loving women and men and also posts her own looks to showcase a modern mix of contemporary and vintage fashion. Natalie is also a favorite of the street-style photographers–she's known for her playful use of colors and patterns–and has become a sought-after influencer. Gradually Natalie made the switch from casting to styling and consulting. She contributes to magazines and has creatively directed successful shoots with Chloe, Loewe, Max Mara, and Diane Von Furstenberg. Natalie lives in Los Angeles and Tales of Endearment is her first book.
A partial preview is available by clicking here: Tales of Endearment
Vintage Collections / Interviews / Photography
Hardcover, 9.25 x 10.5 inches, 248 pages
ISBN: 978-1-57687-840-8, $50.00 US/CAN
High-res scans to your specification are available upon request; scanning from the book or lifting images from the mechanical file are strictly prohibited. Mandatory credit line: From Tales of Endearment by Natalie Joos, published by powerHouse Books.
For more information, please contact:
Madison Morales
madison@powerhousebooks.com
Facebook | Twitter | Instagram

© Copyright 2017 powerHouse Books

View web version
Unsubscribe here