FOR IMMEDIATE RELEASE:
powerHouse Books is pleased to announce this OMG-you-gotta-see-this October 2018 release
Former Google Insider Reveals Dangers of Big Tech, Defines Path to Regulating…and Rebooting for Good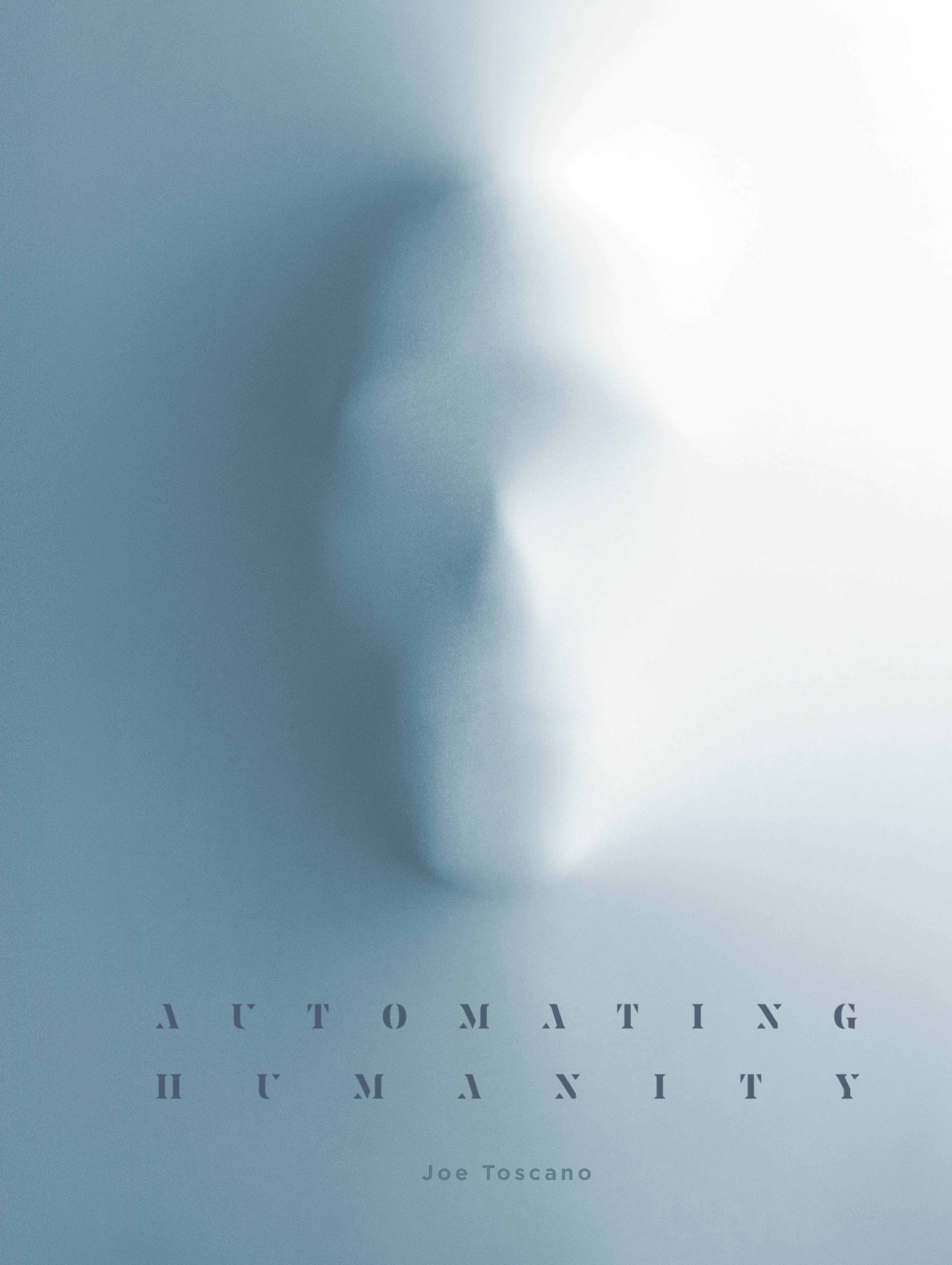 Automating Humanity is the shocking and eye-opening new manifesto from international award-winning designer Joe Toscano that unravels and lays bare the power agendas of the world's greatest tech titans in plain language to deliver a warning to policymakers, civilians, and industry professionals alike: We need a strategy for the future, and we need it now.
---
"We find ourselves in a transition period where our old legal, policy, and economic tools are stretched beyond their productive capacities and new ones cannot yet be validated or tested as the new terrain is not yet clearly visible. Automating Humanity lays out a strategy that outlines how we can make the transition as smooth as possible."
—Rob van Kranenburg, European Union IoT Council
---

Automating Humanity is an insider's perspective on everything Big Tech doesn't want the public to know—or think about: everything from the addictions installed on a global scale to the profits being driven by fake news and disinformation, to the way they're manipulating the world for profit and using our data to train systems that will automate jobs at an explosive, unprecedented scale.

Toscano provides a critique of modern regulation, including parts of the new European Union's General Data Proctection Regulation (GDPR) suggesting how we can create proactive, adaptable regulation that satisfies both the needs of consumer safety and commercial success in the international economy. The content touches on everything from technology, economics, and public policy to psychology, history, and ethics, and is written in a way that is accessible to everyone from the average reader to the technical expert.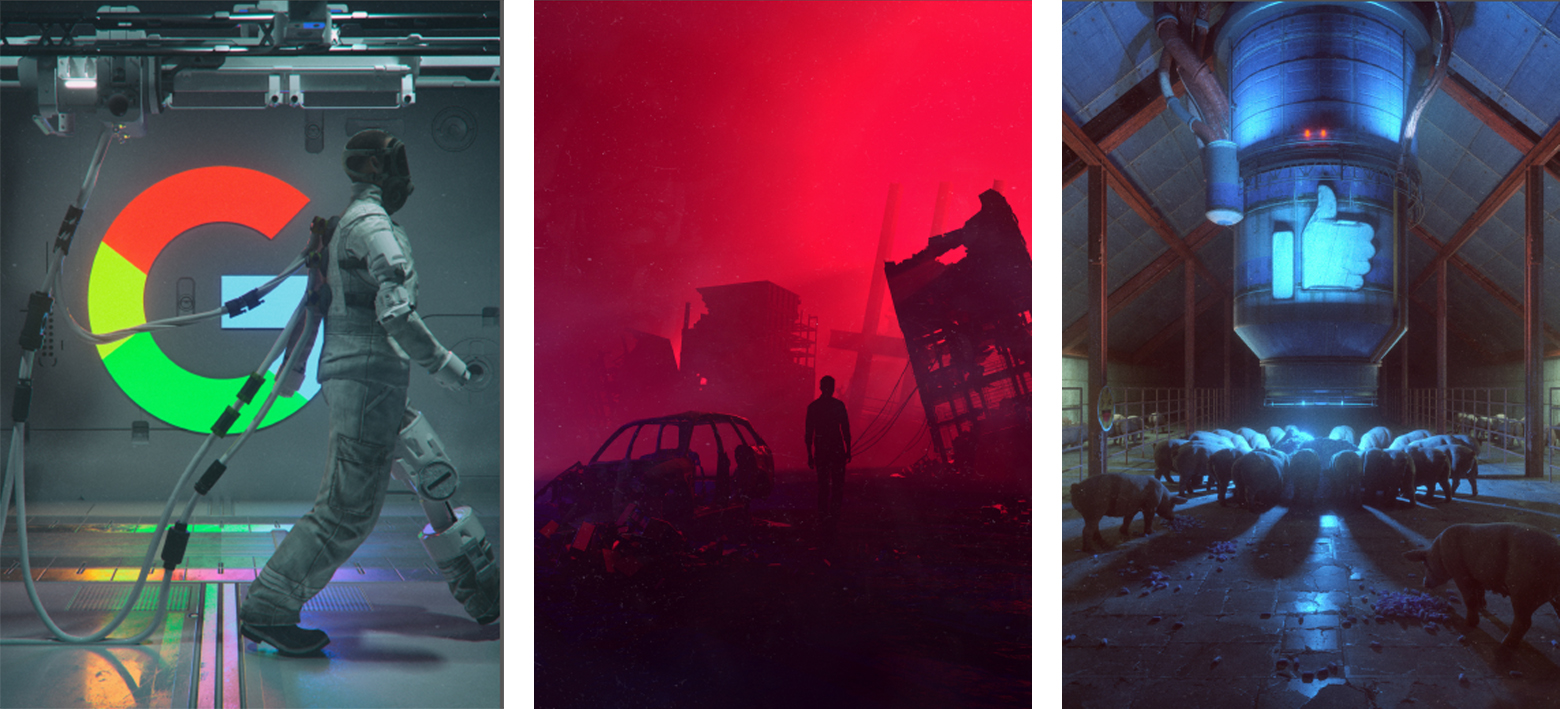 Automating Humanity will accomplishes the following:

For technical readers
Explains why things are happening the way they are, and outlines how to use data to reverse the trend—to create products that will thrive in the age of automation.

Helps technologists understand what legal and social concerns should be taken into consideration when developing a new product for the market, and how to understand the responsibilities of being a creator in this modern world.

Gives technologists language to sell their ideas to their team and bring those dreams to life.
For non-technical readers:
Helps readers understand what's happening in Silicon Valley and why it's so dangerous, beyond just targeted ads.

Givesreaders the knowledge to discuss the issues so they can fight back and regain a sense of control in their lives.

Teaches readers how they can help shape the future even if they have no desire to participate in creating these systems.

​
For policymakers:
Helps readers understand what's happening in the technology industry and how it relates to traditional public policy.

Helps readers understand what's happening in Silicon Valley, and supplies readers with metaphors to understand how the dangers of the modern tech world align with traditional laws and how regulation can be approached in modern terms.
​Critical Acclaim:
"It reads like a dystopian novel but it's written in a way that feels like I'm having a conversation with the person who wrote it. The scariest part though is that it's all based on facts." —Anamita Guha, IBM

"Representation within the data sets training these systems, the models representing different segmentations of life, and the workforce creating these systems is key to this movement. If we don't have fair representation, entire segments of life will silently be destroyed by automated systems. This book helps bring these issues to life in a way that will enable us to have a larger conversation about it." —Lauren Mosenthal, Guild Education

"Our world is a mosaic that is influenced by information and disinformation. This book will bring all the scattered news stories you may or may not have heard before into a single story that puts the puzzle pieces together and enables even the least technical of people to understand what's going on. After unpacking everything it will then provide you with the tools to make our world a better place, through technology — not by eliminating it."
—Adam Jones, HUGE

"No matter what your political beliefs or upbringing, we need more people reading this so we can have a larger conversation about what's going on behind the scenes and figure out how to make the future safe."
—Rachel Beisel, Cable Labs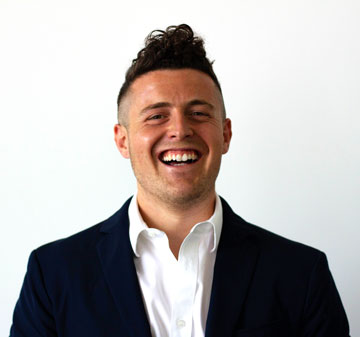 Joe Toscano is a former Experience Design Consultant for Google, and has won international awards for his work, including Cannes Lions, Clios, and more. He also writes for international publications like InVision and Adweek, and has been featured in several others. However, in 2017 Toscano decided to step away from his role consulting for Google, due to ethical concerns.

Since leaving his role at Google Toscano has been focused on bringing technology literacy to the masses, which has led to speaking and consulting engagements across the world — more than 19 different states or nations on four different continents in less than a year. These events have ranged from lectures in university classrooms to keynote engagements with world leaders to private consultations with some of the world's leading digital corporations, including R/GA, IBM, SAP, and many more.

Together, with the help of his global network, Joe plans to start a global conversation that will help educate the public about what's going on inside the industry, help regulators understand what questions to ask, and provide technologist the knowledge, tools, and resources to create a better future, through technology.
A partial preview is available by clicking here: Automating Humanity
Big Tech / Data Mining / Online Identity Crises / GDPR / #GetRegulatorsUpToSpeed
Hardcover, 6-9/10 x 9-4/5 inches, 288 pages
ISBN: 978-1-57687-920-7, $35.00 US/CAN
High-res scans to your specification are available upon request; scanning from the book or lifting images from the mechanical file are strictly prohibited. Mandatory credit line: From Automating Humanity by Joe Toscano, published by powerHouse Books.
For more information, please contact:
Madison Morales
madison@powerhousebooks.com
Facebook | Twitter | Instagram

© Copyright 2018 powerHouse Books

View web version
Unsubscribe here