FOR IMMEDIATE RELEASE:
powerHouse Books is pleased to announce the September 2017 release of
Paper Pups 3D Coloring Book
By PaperMade™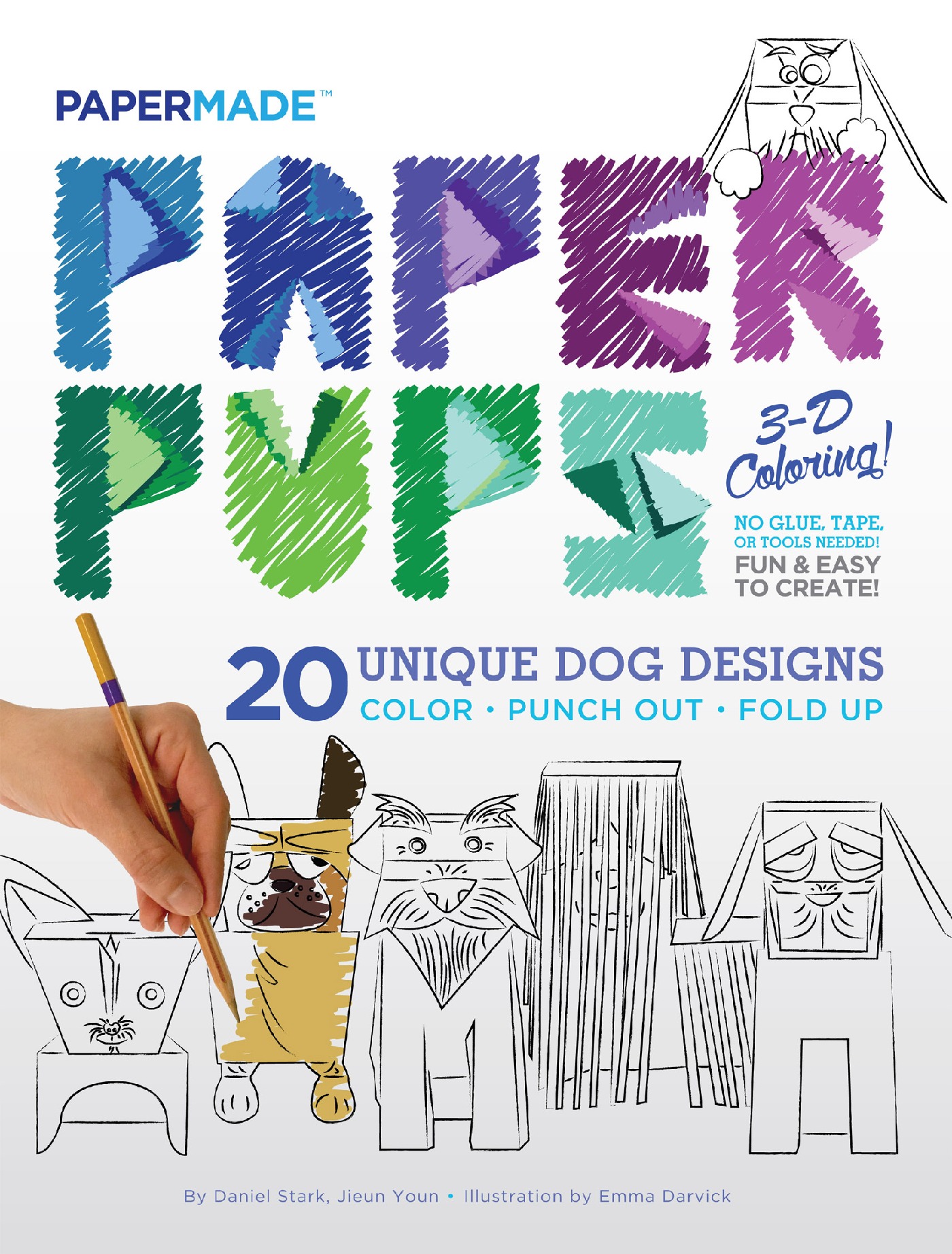 Paper Pups 3D Coloring Book: Color, punch out, fold up, and bring to life!

Paper Pups, the original smash hit of the PaperMade book series, is back as an adult coloring book unlike any other–featuring unique dog designs that you color and then assemble into adorable 3D characters!

Each of the 20 pup templates are pre-cut and pre-scored so they simply punch out and fold up with easy-to-follow instructions on the page. Plus, each Pup's story is now up to you: Fill in their backstories to make your best friend truly your own. Paper Pups 3D Coloring Book deftly combines paper craft with advanced paper engineering: No glue, tape or tools are needed!

Best of all, they don't need paper training... they make great companions for ages 7 to 101 and some people may even enjoy them more than a real dog.

Our most popular PaperMade title meets another activity people are crazy about today. Two for the price of one!

Paper Pups 3D Coloring Book includes:
Diesel the Bulldog
Oliver the Welsh Terrier
Ginger the Pug
Daisy the Golden Retreiver
And everyone's favorite, Baker the Komondor with his cool coat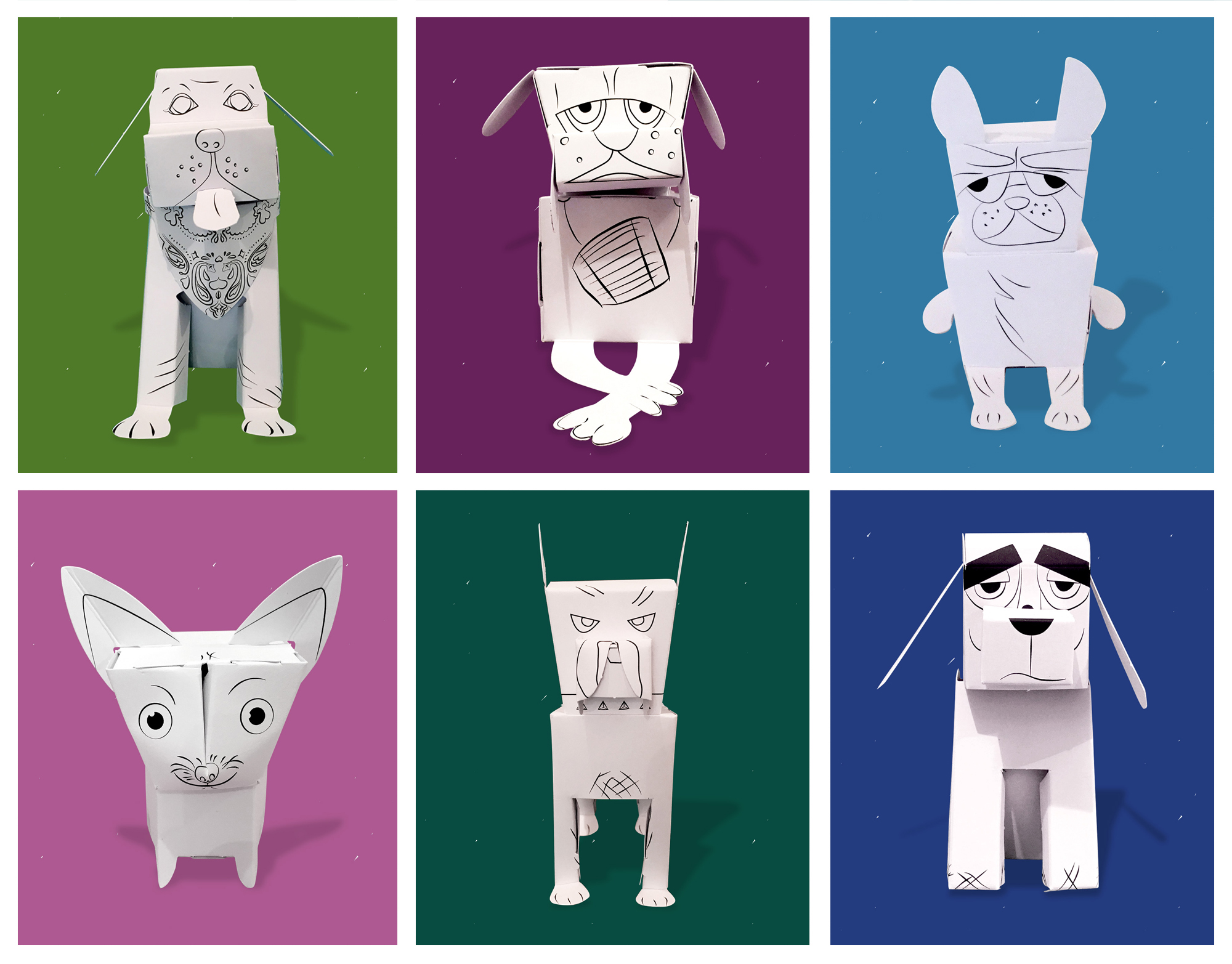 PaperMade™ books and products make paper craft easy and fun! Transform simple, flat paper pages into functional 3-D toys, accessories, and objects. PaperMade™ is the creation of designer Daniel Stark in New York City. Stark holds a BFA from Parsons School of Design.
A partial preview is available by clicking here: Paper Pups 3D Coloring Book
Crafts / DIY Dogs / Coloring Book
Paperback, 9-1/5 x 12 inches, 40 pages
ISBN: 978-1-57687-854-5, $14.95 US/CAN
High-res scans to your specification are available upon request; scanning from the book or lifting images from the mechanical file are strictly prohibited. Mandatory credit line: From Paper Pups 3D Coloring Book by PaperMade, published by powerHouse Books.
For more information, please contact:
Madison Morales
Publicist, powerHouse Books
madison@powerhousebooks.com
www.powerHouseBooks.com
Facebook | Twitter | Instagram

© Copyright 2017 powerHouse Books

View web version
Unsubscribe here