FOR IMMEDIATE RELEASE:
powerHouse Books is pleased to announce the March 2018 release of
What do you call the women in hip-hop videos? The often nameless ones who are featured dancing or posing, whose presence signals baller status for the usually male rapper they are there to support—are they hip-hop honeys, video vixens, video girls, models, dancers? Are they revered, over-sexualized, demeaned, or empowered? Are they stars or set pieces? Who are the women you see in videos? Photographer Brian Finke spent three years hanging out at backstage music-video shoots, getting to know these "hip-hop honeys," as he calls them. Finke brings his style of robust portraiture and documentary photography to the women who appear in countless videos for artists like Busta' Rhymes, Kanye West, and many other B and C level video artists.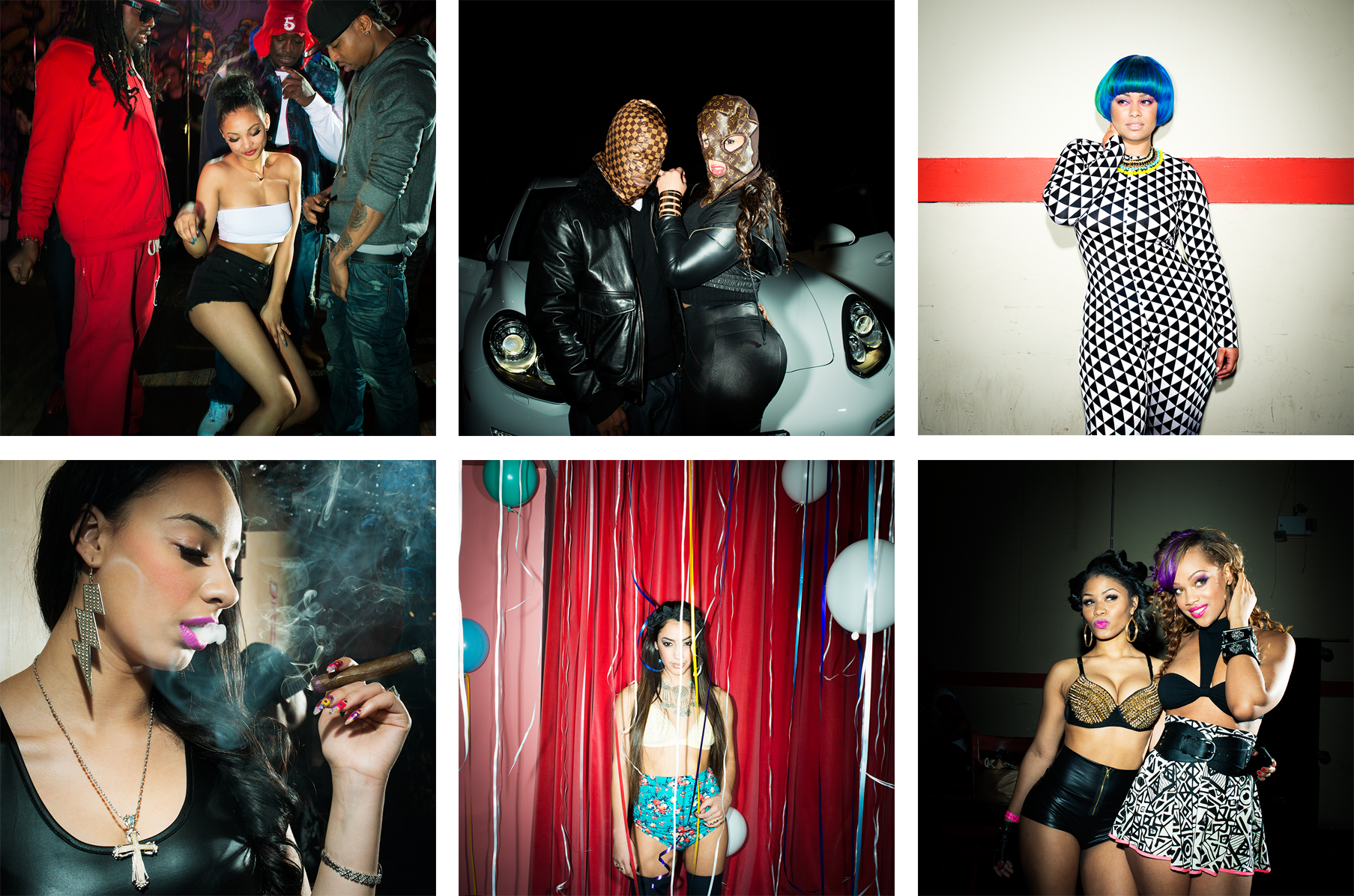 Brian Finke's visual commentary on American and global culture focuses on authenticity and the absurdity of everyday life. A graduate of the School of Visual Arts in New York City, Finke received a BFA in photography. He is the author of 2-4-6-8: American Cheerleaders and Football Players (Umbrage Editions, 2003), Flight Attendants (powerHouse Books, 2008), Construction (DECODE Books, 2012), and U.S. Marshals (powerHouse Books, 2014). His first monograph was named one of the best photography books of 2004 by American Photo magazine. Also in 2004, Finke was one of twelve artists nominated for the International Center for Photography's annual Infinity Award, and he won a prestigious New York Foundation for the Arts Fellowship. A self described stylized documentarian, his work has been placed in nine museum collections in the U.S. and abroad, and he shoots for editorial clients like National Geographic and The New York Times and commercial clients like Delta Airlines and Southern Comfort. A native Texan, Brian loves barbecue and is never without a Nikon and a trademark pair of checkered Vans.

The release of Hip Hop Honeys coincides with an exhibition of photographs from the book at ClampArt in New York City (March 29 - May 12, 2018). An opening reception and book signing will be held at the gallery on March 29, 2018 from 6:00 - 8:00 p.m.
A partial preview is available by clicking here: Hip Hop Honeys
Video Girls / Hip Hop / Rap Music Videos
Hardcover, 10 x 10 inches, 92 pages
ISBN: 978-1-57687-866-8, $35.00 US/CAN
High-res scans to your specification are available upon request; scanning from the book or lifting images from the mechanical file are strictly prohibited. Mandatory credit line: From Hip Hop Honeys by Brian Finke, published by powerHouse Books.
For more information, please contact:
Madison Morales
madison@powerhousebooks.com
Facebook | Twitter | Instagram

© Copyright 2017 powerHouse Books

View web version
Unsubscribe here