FOR IMMEDIATE RELEASE:
powerHouse Books is pleased to announce the November 2017 release of
Harry Benson:
Persons of Interest
Photography by Harry Benson
Edited by Gigi Benson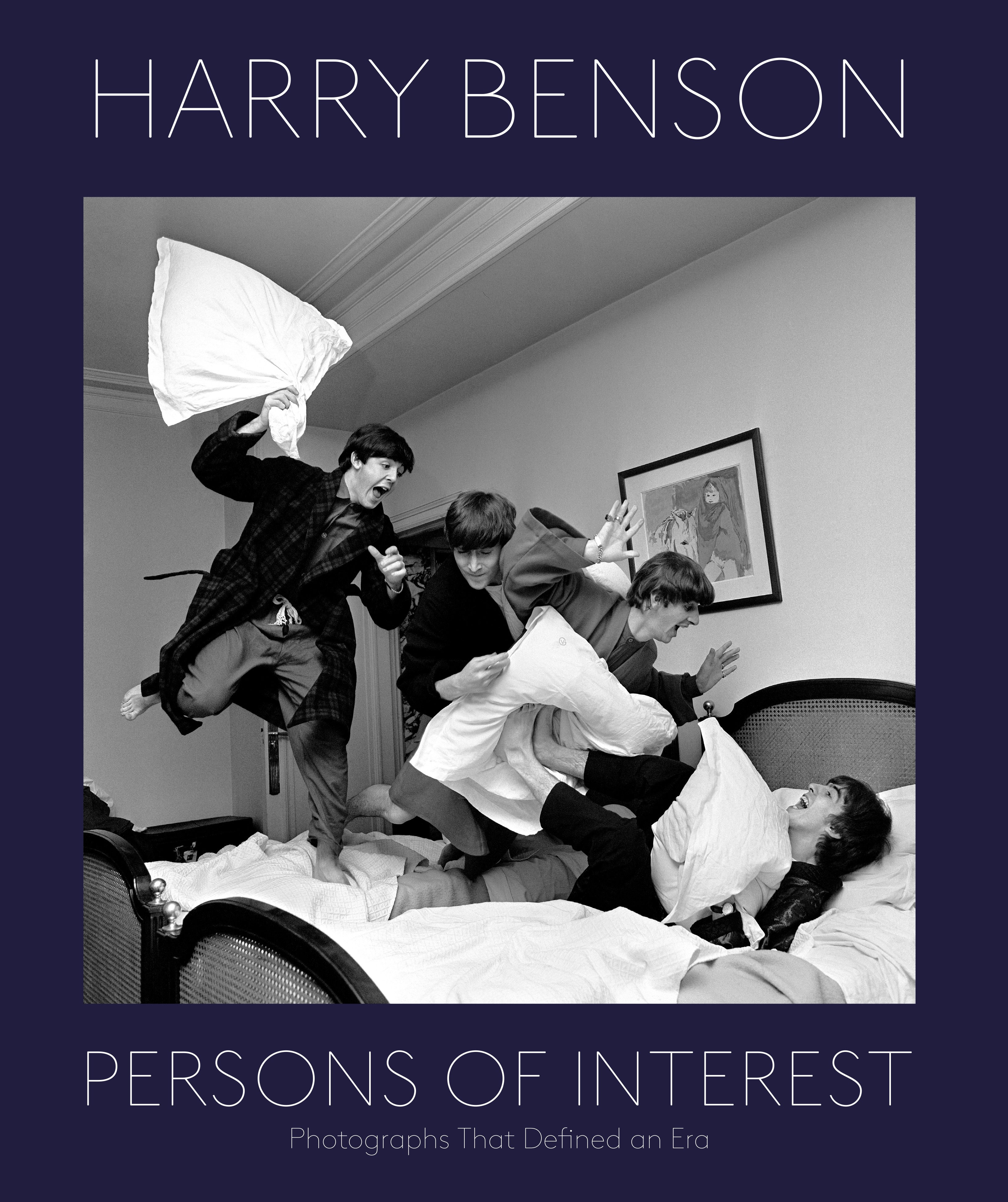 With unique access to the most intriguing and enduring legends of our time, Harry Benson: Persons of Interest is a compelling masterpiece of photojournalism and portraiture.

With decades spent deliberately being in the just the right place at just the the right time, Benson's photographs and writings of his encounters and adventures are sure to be of broad interest to photography afficionados, history lovers, and people young and old. With subjects ranging from Queen Elizabeth to Amy Winehouse, from Frank Sinatra to Brad Pitt, from Greta Garbo to Kate Moss, from Winston Churchill to Hilary Clinton and Donald Trump, Benson delights us with his images of the lives of the rich, powerful, and famous.

Critic Leonard Maltin said it all when he wrote, "Harry Benson has been witness to the key events of the past half-century and has never failed to capture their most telling moments with his camera."

Harry Benson is the author of 16 books including Harry Benson: Photographs (powerHouse Books, 2009), Bobby Fischer (powerHouse Books, 2011), and, with Hilary Geary Ross, New York, New York (powerHouse Books, 2011) and Palm Beach People (powerHouse Books, 2014).
Award-winning Scottish photojournalist Harry Benson, CBE began his career at the weekly Hamilton Advertiser newspaper and moved to the Scottish Daily Sketch after his exclusive interviews in prison with Scottish mass murderer Peter Manuel. By 1959 Harry was on London's Fleet Street working for Lord Beaverbrooks's Daily Express. Harry traveled to America with the Beatles in 1964 and never looked back.

Under contract to LIFE magazine for 30 years, Harry has photographed for other major magazines including TIME, Vanity Fair, Newsweek, French Vogue, Quest, Paris Match, Forbes, Town & Country, Architectural Digest, People, and The London Sunday Times Magazine.

The documentary Harry Benson: Shoot First which chronicles Harry's 65-year career was released in December 2016 by Magnolia Pictures.

In 2009 Harry was made a Commander of the Order of the British Empire by Her Majesty Queen Elizabeth II for service to photography. Harry has received an Honorary Doctorate of Letters from St. Andrews University, Glasgow School of Art, Glasgow University, and Glasgow Caledonian University. An Honorary Fellow of London's Royal Photographic Society, he has twice been named NPPA Magazine "Photographer of the Year." In 2017 he received the prestigious Lifetime Achievement Award from the International Center of Photography. Harry is the only photographer to photograph the last 12 U.S. Presidents — from Dwight D. Eisenhower to Donald J. Trump.

Harry marched with Dr. Martin Luther King, Jr. during the civil rights movement, photographed the Watts Riots, was embedded in the Gulf War, was next to Senator Robert Kennedy when he was assassinated. Harry has photographed countless luminaries including Muhammed Ali, Jackie Kennedy, President Charles de Gaulle, Michael Jackson, the Rolling Stones, Elizabeth Taylor, Jack Nicholson, Andy Warhol, Francis Bacon, and the British Royal Family. Harry has had 40 gallery/museum solo exhibitions of his work, and 16 books of his photographs have been published.

Harry's wife, Gigi, works with him on his books and exhibitions. Their two daughters, Wendy and Tessa, live in Los Angeles with their families.
A partial preview is available by clicking here: Harry Benson
Monograph / Celebrities / Photography
Hardcover, 11 x 13 inches, 320 pages
ISBN: 978-1-57687-862-0, $85.00 US/CAN
High-res scans to your specification are available upon request; scanning from the book or lifting images from the mechanical file are strictly prohibited. Mandatory credit line: From Harry Benson: Persons of Interest by Harry Benson, published by powerHouse Books.
For more information, please contact:
Madison Morales
madison@powerhousebooks.com
Facebook | Twitter | Instagram

© Copyright 2017 powerHouse Books

View web version
Unsubscribe here