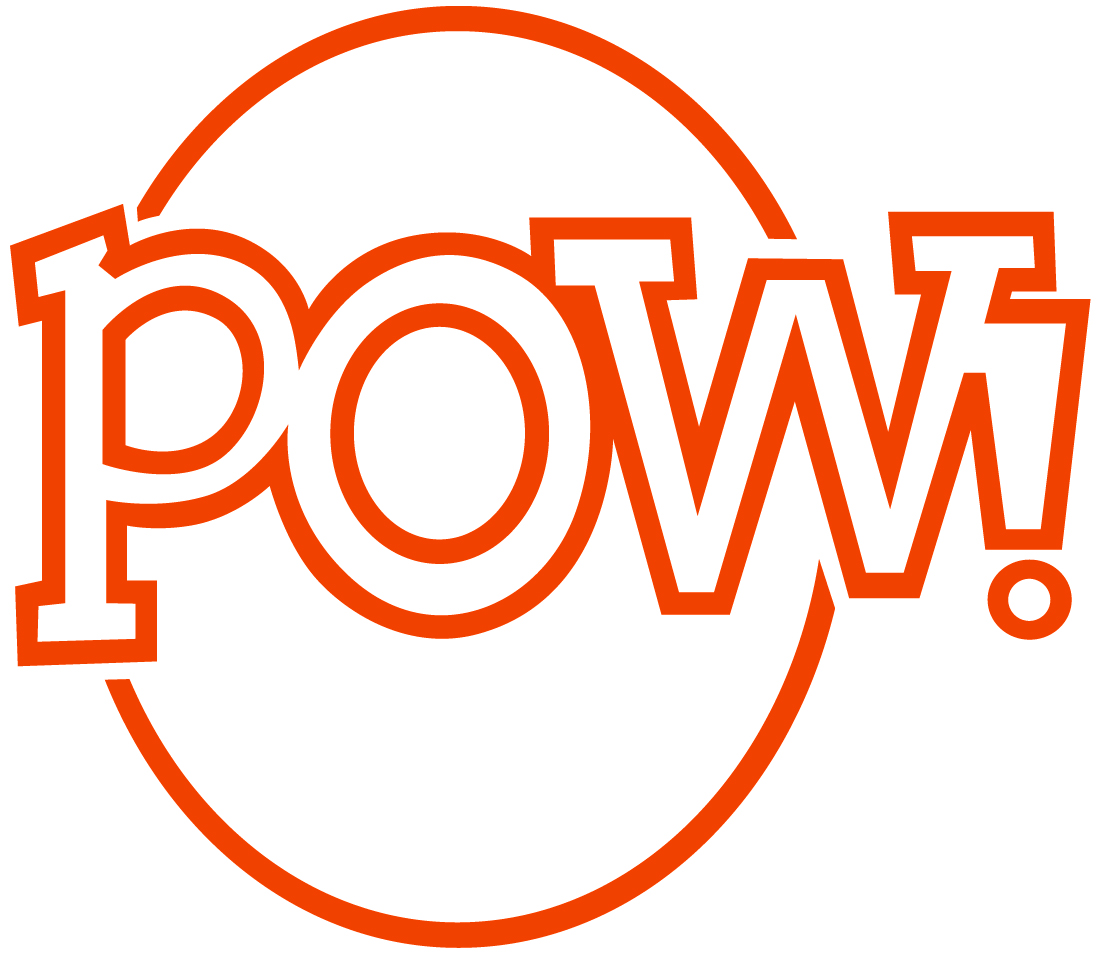 FOR IMMEDIATE RELEASE:
On Sale October 9, 2018
Lucía the Luchadora and the Million Masks
Written by Cynthia Leonor Garza
Illustrated by Alyssa Bermudez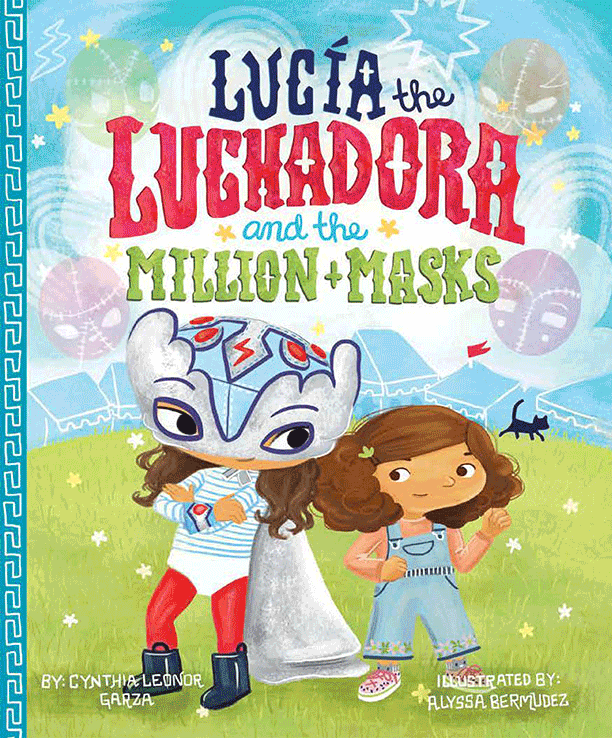 Lucía the Luchadora returns in a new adventure!

Lucía's little sister Gemma wants to be a luchadora like her, but she is more bumble and splat than pizzazz, and seems to find trouble wherever she goes. When Gemma makes a ginormous hole in her big sister's special silver mask, Lucía is exasperated at how she seems to get away with everything. But a trip to the mercado with Abuela presents the sparring sisters with a dazzling array of possibilities: MORE masks and identities to explore! When Lucía realizes she's misplaced her special silver mask, a frantic search ensues with Gemma's help, and Lucía discovers that some things, including troublemaking little sisters, are one of a kind.

A splendiferous follow-up to 2017's smash hit Lucía the Luchadora, which was named one of the Best Books of the year by NPR, Kirkus Reviews, Chicago Public Library, and more.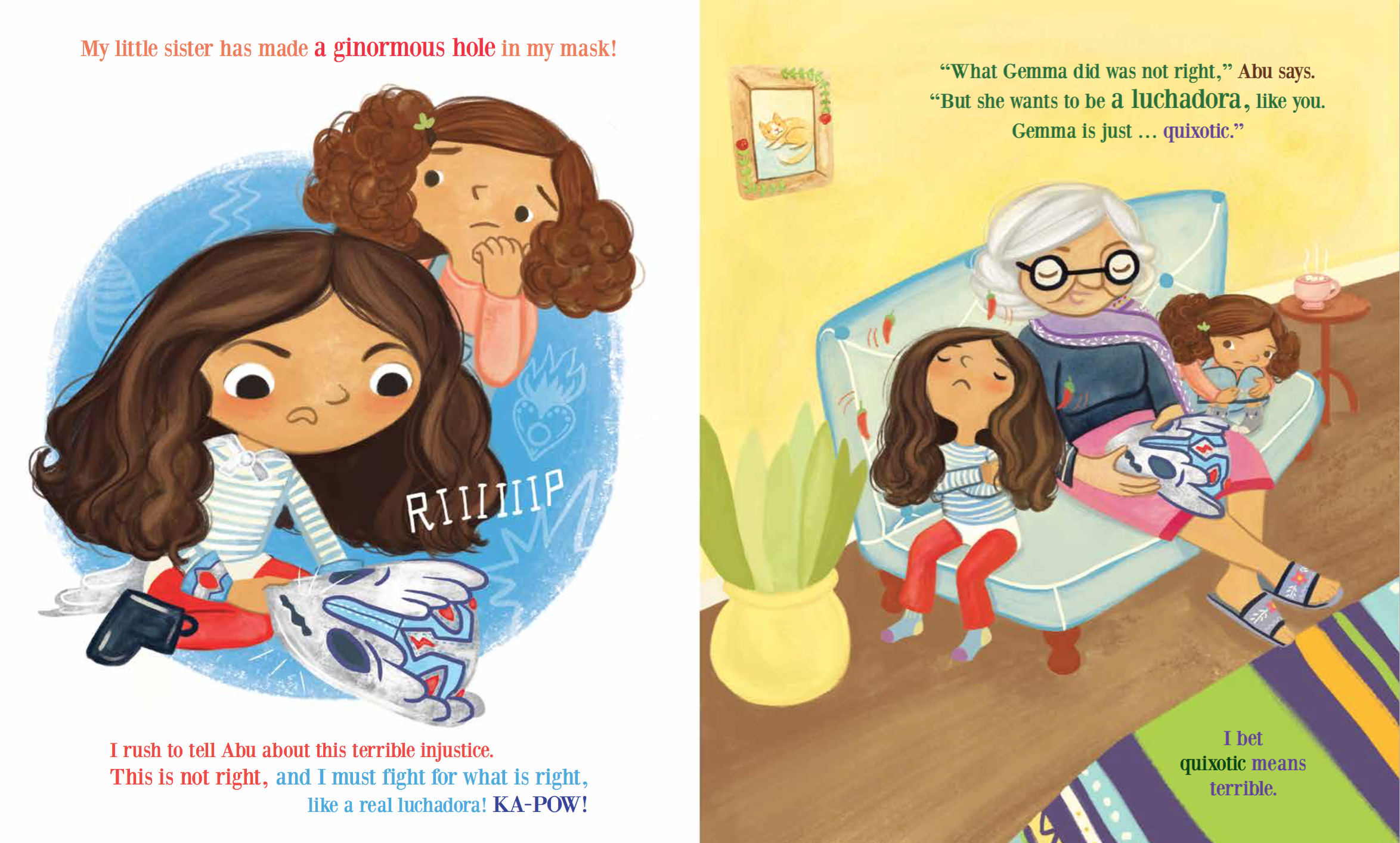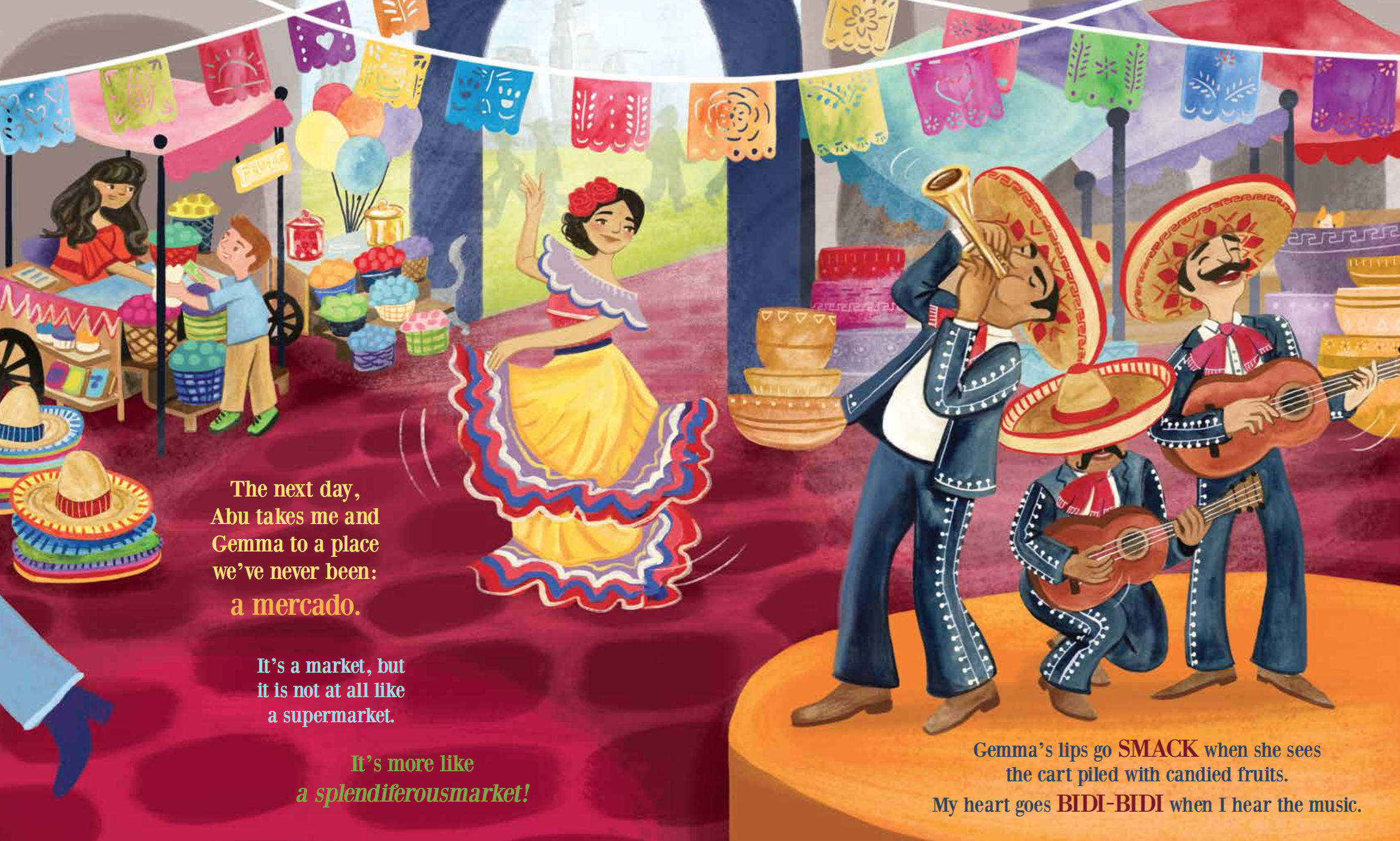 Cynthia Leonor Garza has enjoyed many shared adventures at the mercado since she was a kid. She's a journalist who has worked for several newspapers and her commentaries have appeared on NPR and in The Atlantic. She currently lives with her two daughters, husband, and their quixotic dog Bibi in Nairobi, Kenya. To learn more about Cynthia, find her @luchalady or on her website, cynthialeonorgarza.com.

Alyssa Bermudez has zigzagged through marvelous markets around the world. She is an illustrator for commercial and children's work, an art teacher for all ages, and her crafted designs appear in markets too! She currently resides in stunning Tasmania where many shared adventures await. For more about Alyssa, find her @bermudezbahama or alyssabermudezart.com.
Luche Libre / Latina / Girl Power
Hardcover, 8-1/2 x 10-1/4 inches, 32 pages
ISBN: 978-1-57687-894-1, $16.99 US/CAN
High-res scans to your specification are available upon request; scanning from the book or lifting images from the mechanical file are strictly prohibited. Mandatory credit line: From
Lucía the Luchadora and the Million Masks
by Cynthia Leonor Garza with illustrations by Alyssa Bermudez
, published by POW! Kids Books.
For more information, please contact:
Madison Morales
POW! Kids Books
madison@powerHouseBooks.com
View web version
Unsubscribe here