FOR IMMEDIATE RELEASE:
powerHouse Books is pleased to announce the October 2019 release of
Jeff Bridges:
Pictures Volume 2
by Jeff Bridges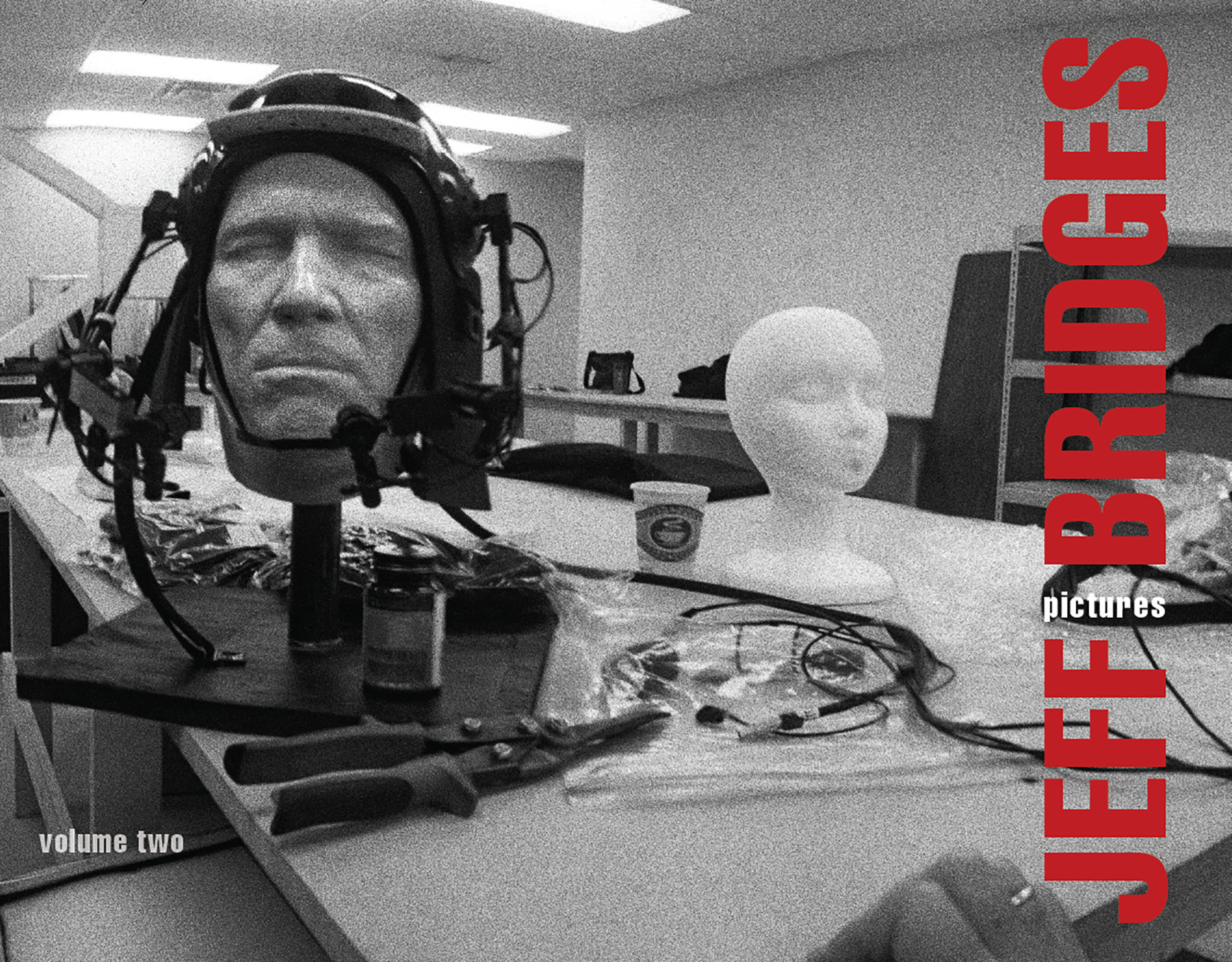 Academy Award-winning actor Jeff Bridges is widely adored as a jewel of American cinema, with dozens of leading credits to his name. For more than 30 years, on numerous film sets, Bridges, with his specialized panoramic camera, a Widelux F8, has captured behind-the-scenes views of the creative world of moviemaking. Now, 16 years since his first collection of photography, comes Volume 2.
Taking pictures of coworkers on the job results in compelling photographs, especially when those people include the likes of Meryl Streep, Robert Duvall, Julianne Moore, Olivia Wilde, and Matt Damon, among others. Unique photos from his earlier work were first shared in Pictures: Jeff Bridges (powerHouse Books, 2003). Now, drawing on his most recent film work, Jeff Bridges: Pictures Volume 2 expands on Bridges' intimate vision of Hollywood behind-the-scenes. Included within are rare looks at the famed actors, top directors, talented costumers and makeup artists, skilled and creative set and art decoration, and the rest of the passionate crews involved in such memorable movies as True Grit, Crazy Heart, The Giver, TRON: Legacy, and Hell or High Water. Together, these pictures provide glimpses of the art, craft, and sleight of hand behind the magic of motion pictures. Jeff Bridges: Pictures Volume 2 also celebrates Bridges' mastery of the special effects made possible with the distinctive Widelux panoramic camera.

Bridges' proceeds from Jeff Bridgers: Pictures Volume 2 will be donated to the Motion Picture & Television Fund, a nonprofit organization that offers charitable care and support to film-industry workers.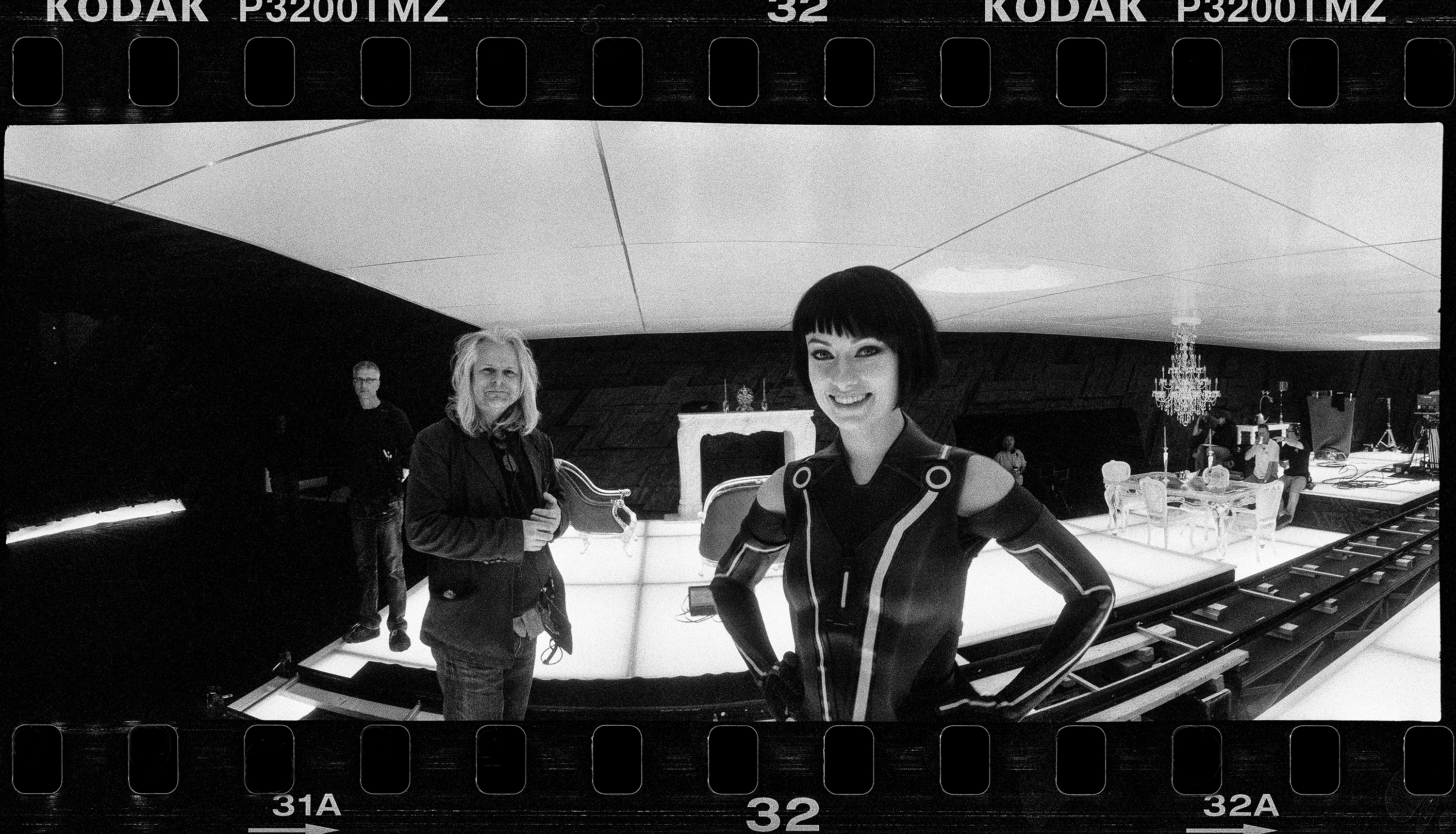 Claudio Miranda and Olivia Wilde, Tron: Legacy, 2010.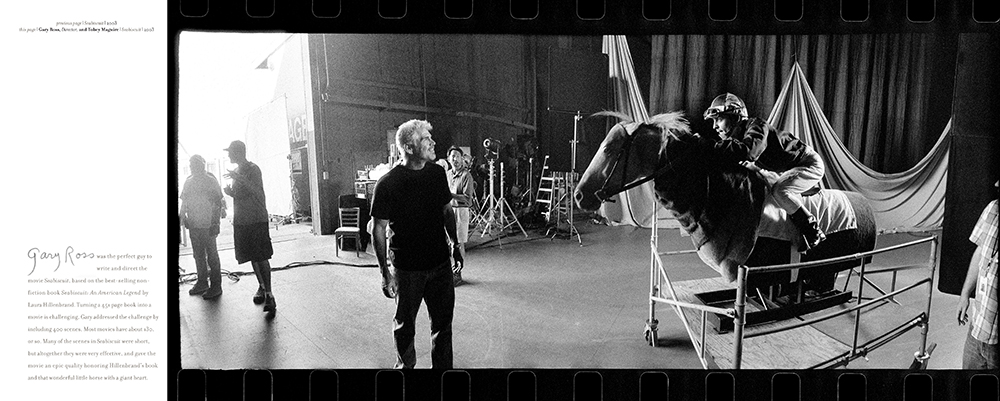 Gary Ross, Director, and Tobey Maguire, Seabiscuit, 2003.
One of Hollywood's most successful actors and a seven-time Academy Award nominee, Jeff Bridges garnered his first Oscar for Best Performance by an Actor in a Leading Role for his performance in Crazy Heart–as Bad Blake, a down-on-his-luck, alcoholic country music singer. Since earning his initial Oscar nomination in 1971 for The Last Picture Show, he has been honored with seven nominations, most recently for Hell or High Water (2016). In a career spanning nearly 50 years, he has appeared in more than 65 films, among them Seabiscuit, The Big Lebowski, True Grit, The Fabulous Baker Boys, Starman, and most recently Bad Times at the El Royale. Through his company, ASIS Productions, he has also produced films and television movies, including the documentary Living in the Future's Pasts as well as The Giver, American Heart, The Only Living Boy in New York, and Hidden in America.

Photography and music are two of his passions. Bridges' photographs have been featured in Premiere and Aperture, as well as in gallery exhibitions in New York (at the George Eastman House), Los Angeles, London, Italy, and the Museum of Photographic Arts in San Diego. In 2013, Jeff received an Infinity Award from the International Center of Photography. In February 2015, Jeff released a spoken word/ambient album titled Sleeping Tapes. The collaboration was co-produced with musician Keefus Ciancia who also supplied the music. The album was released by web hosting service Squarespace as part of its Super Bowl advertising campaign, with all proceeds from the album sales going to charity.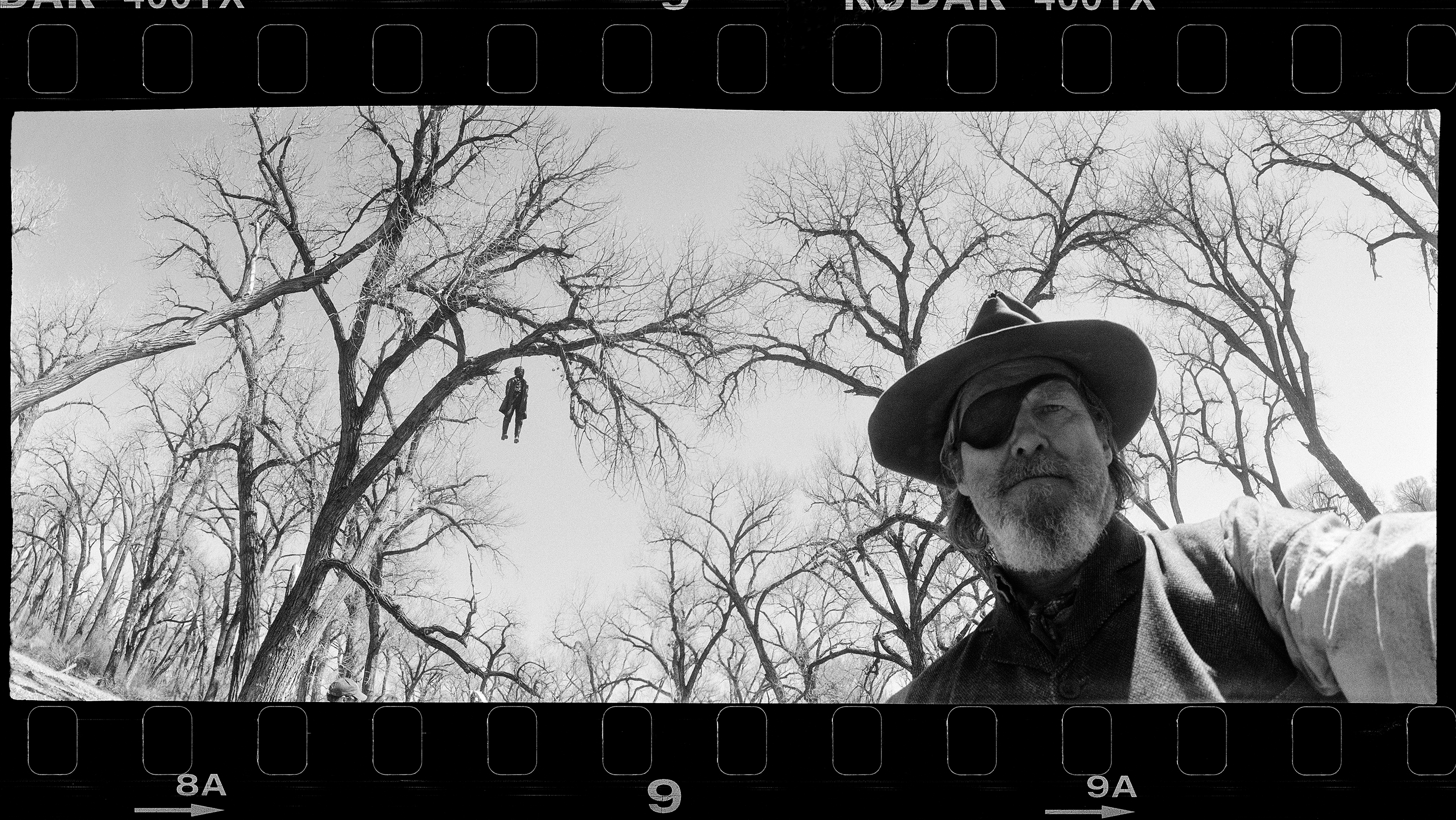 Jeff Bridges, True Grit, 2010.
A partial preview is available by clicking here: Jeff Bridges: Pictures Volume 2
Film Photography / Actors / Set Design / Panorama Photography
Hardcover, 11-7/8 x 10-5/8 inches, 208 pages
ISBN: 978-1-57687-936-8, $49.95 US/ $66.00 CAN 
High-res scans to your specification are available upon request; scanning from the book or lifting images from the mechanical file are strictly prohibited. Mandatory credit line: From Jeff Bridges: Pictures Volume 2 by Jeff Bridges, published by powerHouse Books.
 
  For contact at powerHouse Books:
Madison Morales
madison@powerhousebooks.com
Facebook | Twitter | Instagram

© Copyright 2019 powerHouse Books

View web version
Unsubscribe here