FOR IMMEDIATE RELEASE:
powerHouse Books is pleased to announce the April 2017 release of
SHOT: 101 Survivors of Gun Violence in America
By Kathy Shorr
Foreword by Max Kozloff, Afterword by Dr. Tanya L. Zakrison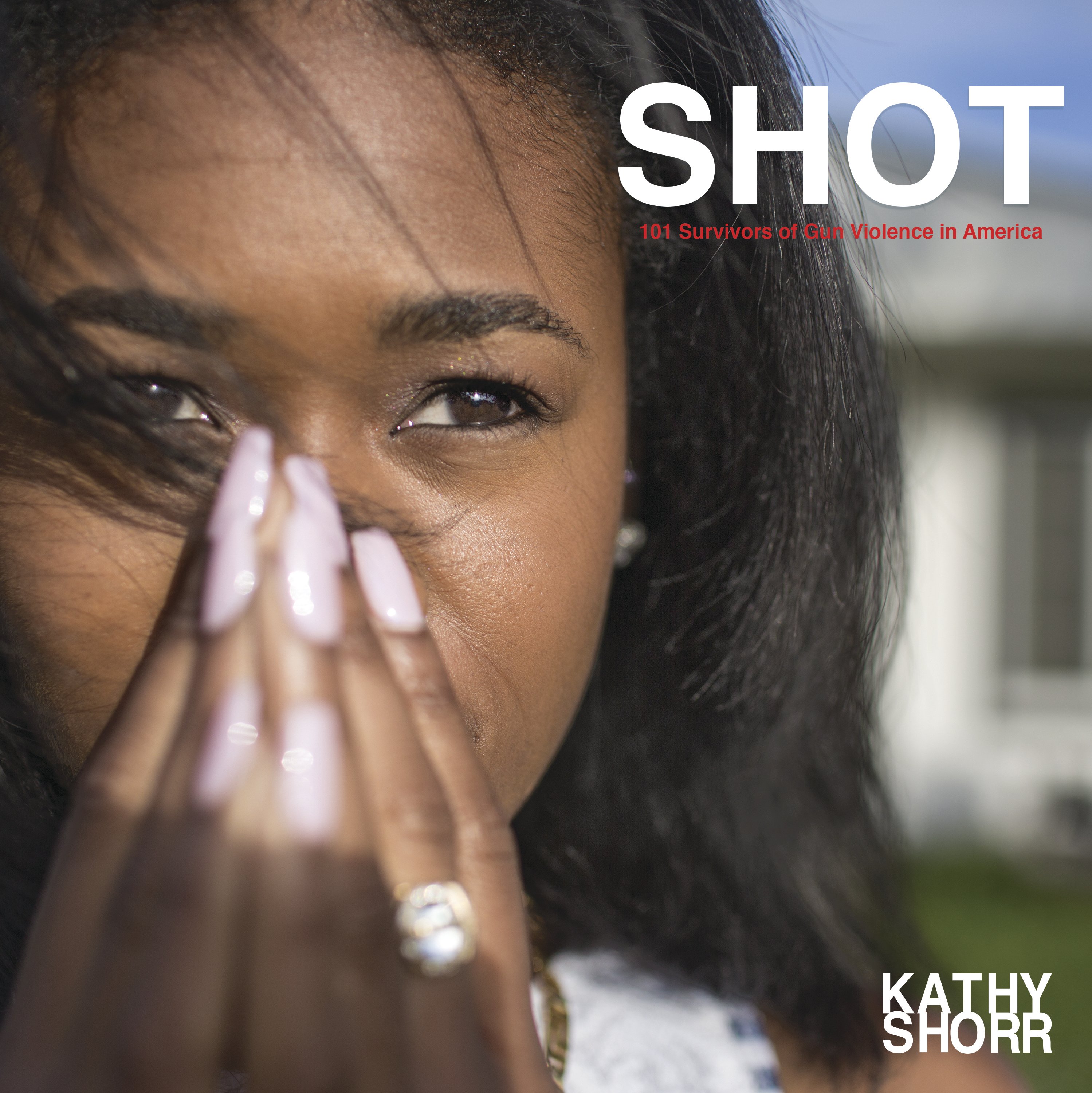 The increasing ubiquity of gun violence has become the norm across the world and particularly in the United States, where we have begun to hear horror after horror on a daily basis. So much so that it has started to produce a numbing effect, a helplessness that allows us to hear the news and say, "Here we go again," and put it out of our mind. Gun violence is now something we expect to happen.

SHOT is about people who have been shot and survived the experience. It portrays 101 survivors, aged 8 to 80, from all races and many ethnicities. They are the representatives of "survivorhood." Most were photographed in the location where they were shot.

SHOT allows us to explore a dialogue about gun violence and how we are all vulnerable.


Kathy Shorr was born in Brooklyn, New York. Her work crosses the borders of documentary, portraiture, and street photography. She received her undergraduate degree in photography from The School of Visual Arts and has an Masters in Education, earned while working as a New York City Teaching Fellow in public schools in crisis. Her work has been shown in galleries in New York City, Houston, and Los Angeles and was featured at the celebrated Visa pour l'Image in Perpignan, France. She lives and works in New York City.

Max Kozloff is a New York-based freelance writer on art and photography. Additionally, he has had several shows of his own color street photography, exemplified in his monograph New York Over the Top (Contrasto, 2013). He is the author of The Theatre of the Face: Portrait Photography Since 1900 (Phaidon, 2007).

Dr. Tanya L. Zakrison is a trauma surgeon and surgical intensivist at Jackson Memorial Hospital's Ryder Trauma Center in Miami, Florida. She is an Assistant Professor of Surgery at the University of Miami and lectures in the Department of Public Health.
A partial preview is available by clicking here: SHOT
Gun Violence / Portraiture / Uniquely American Epidemic
Hardcover, 10 x 10 inches, 136 pages
ISBN: 978-1-57687-833-0, $39.95 US/CAN
High-res scans to your specification are available upon request; scanning from the book or lifting images from the mechanical file are strictly prohibited. Mandatory credit line: From SHOT by Kathy Shorr, published by powerHouse Books.
For more information, please contact
Madison Morales
Tel: 212-604-9074 x118, madison@powerhousebooks.com
Facebook | Twitter | Instagram

© Copyright 2017 powerHouse Books

View web version
Unsubscribe here