FOR IMMEDIATE RELEASE:
powerHouse Books is pleased to announce the March 2019 release of
Junior:
Writing Your Way Ahead in Advertising
by Thomas Kemeny
Foreword by Jeff Goodby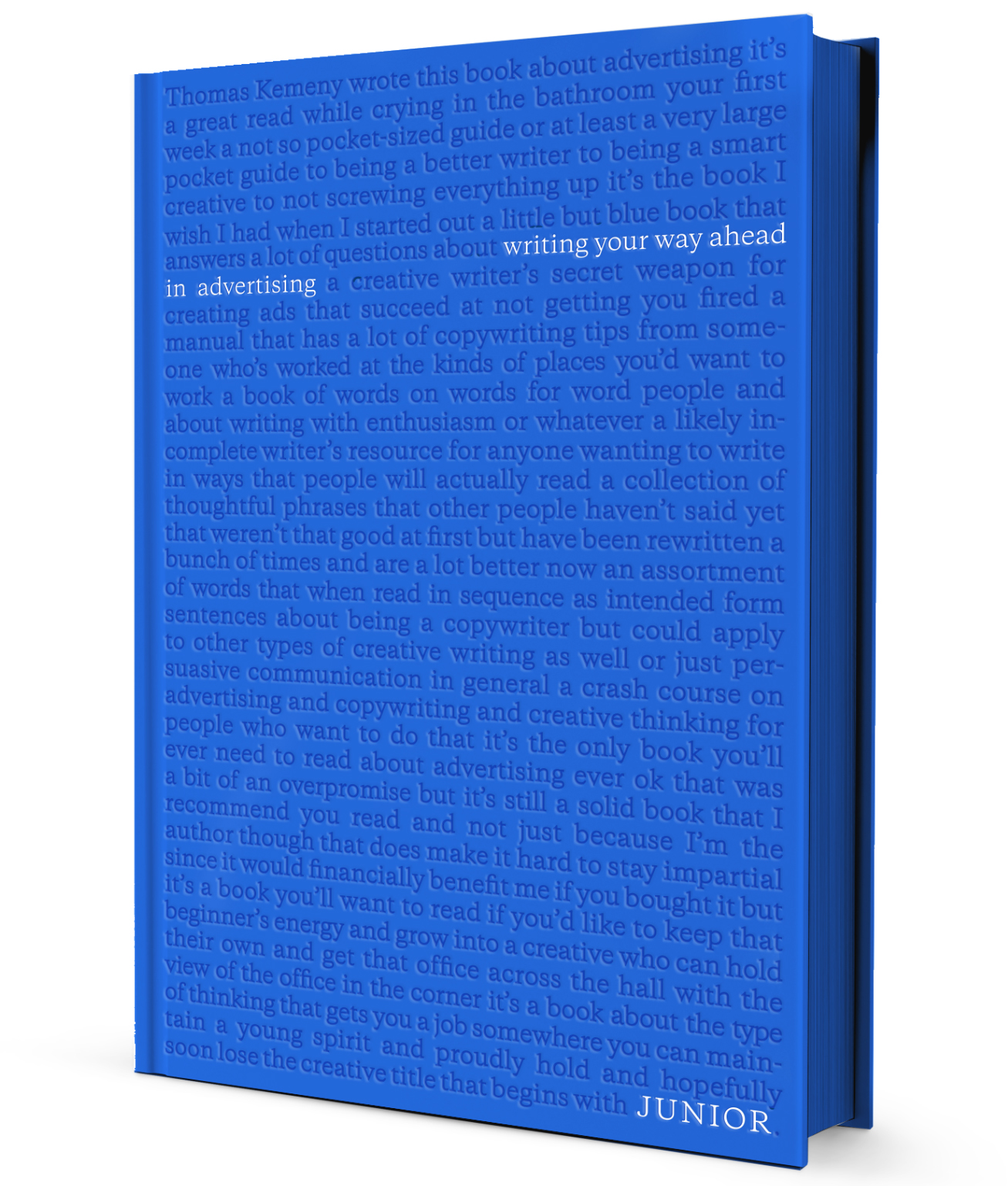 Thomas Kemeny is not your typical advertising book author. To begin, he's a lot younger than most of them. He spent a portion of an internship living under his desk and his first big ad campaign was taken down by the city of San Francisco for smelling like cookies. He lost sleep over the next decade working at some of the best ad agencies in America, and he's likely still working late tonight.

There are a lot of great advertising books, but none that get down in the dirt with you quite like this one. In this book, Kemeny shows how he got in, how he's stayed in, and how you can do it too. He breaks apart how to write fun, smart, and effective copy—everything from headlines to scripts to experiential activations—giving readers a lesson on a language we all thought we already knew.

This book is not a retrospective from some retired or long-dead ad legend. It's a book that should be instantly useful for people starting out. A guide for the first few years at a place you'd actually want to work.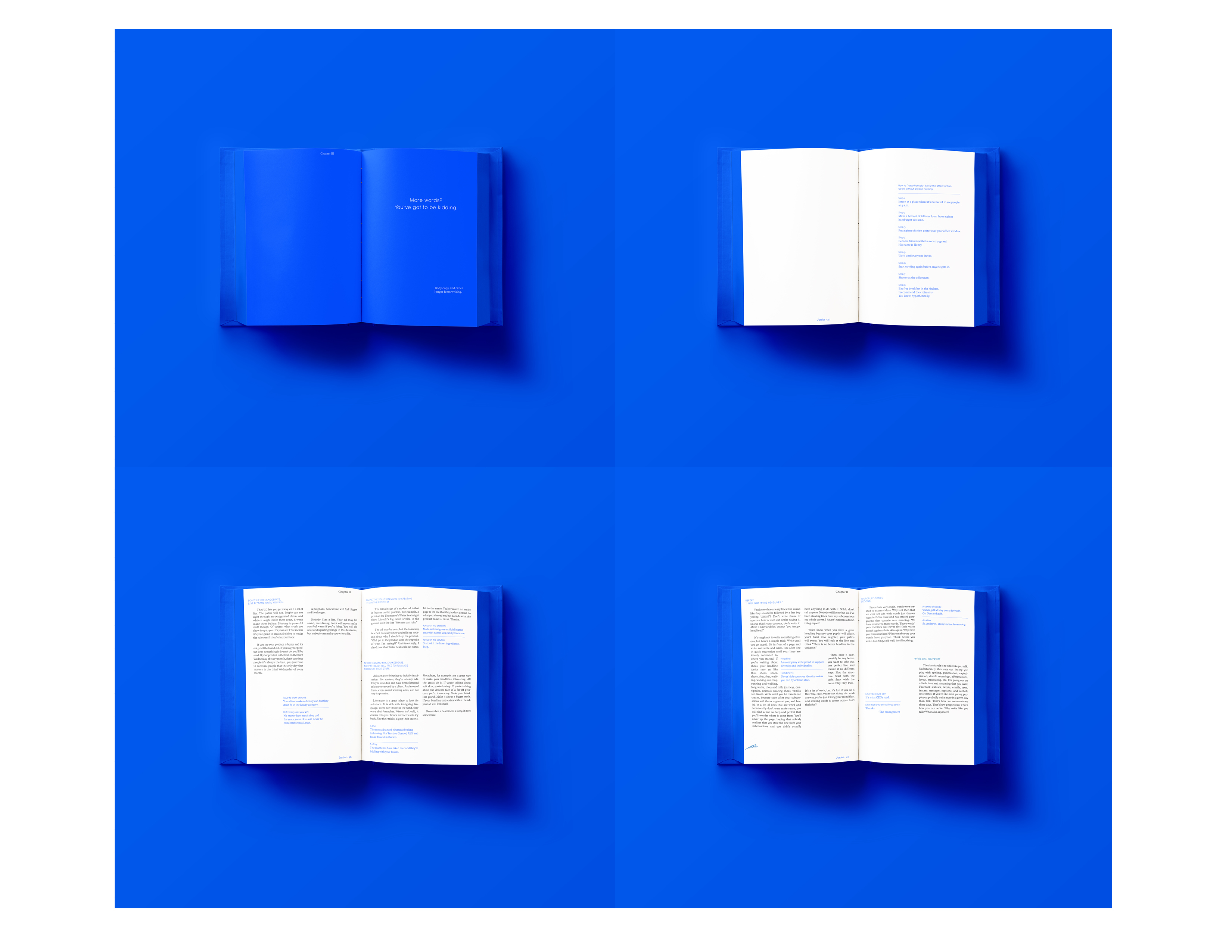 Thomas Kemeny is a freelance copywriter based in New York City and sometimes Los Angeles if the weather is right. He began as an intern at Crispin Porter + Bogusky, and over the next decade learned everything he could at Goodby, Silverstein & Partners and Mother New York.

He's won awards in The One Show, Cannes Lions, and Clio Awards. He's created campaigns for everything from Fortune 500 companies to startups. His work has been discussed in the New York Times, NPR, Vanity Fair and a monologue on The Tonight Show. He has an equally impressive list of failures.

Jeff Goodby is Co-Chairman and Partner of Goodby, Silverstein & Partners. Goodby grew up in Rhode Island and graduated from Harvard, where he wrote for the Harvard Lampoon. He worked as a newspaper reporter in Boston, and his illustrations have been published in TIME and Mother Jones.

He began his advertising career at J. Walter Thompson before moving to Ogilvy & Mather, where he met his mentor, Hal Riney. It was with Riney that Goodby learned his reverence for surprise, humor, craft, and restraint.

He also met a guy named Rich Silverstein at Ogilvy & Mather. They founded GS&P in 1983. Since then, the two have won just about every advertising award imaginable.
A partial preview is available by clicking here: Junior
High-res scans to your specification are available upon request; scanning from the book or lifting images from the mechanical file are strictly prohibited. Mandatory credit line: From Junior by Thomas Kemeny, published by powerHouse Books.