FOR IMMEDIATE RELEASE:
powerHouse Books is pleased to announce the December 2015 release of
Rap Tees:
A Collection of Hip Hop T-Shirts 1980-1999
By DJ Ross One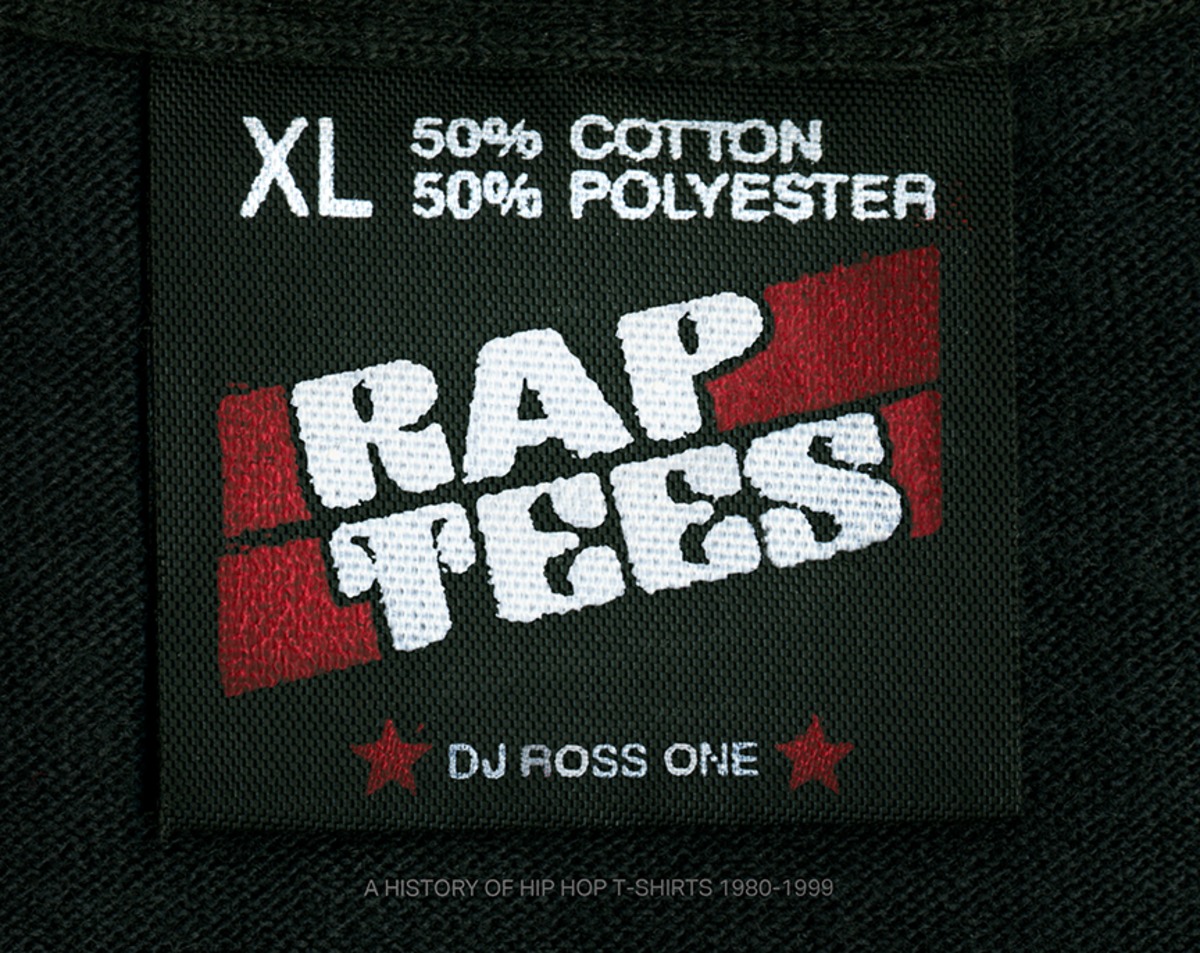 One of the world's foremost collectors of all things hip hop, DJ Ross One presents—for the first time ever—a much sought after collection of T-shirts in this lushly produced and detailed catalog showcasing over 500 of the genre's best. Rap Tees outshines all other rap tee collections and will be the definitive reference for generations to come. Providing not only a valuable reference and style guide to these ultra-rare shirts, Rap Tees is also a unique chronology of the history of hip hop.
Beginning with the earliest rap concert shirts from the Sugar Hill Gang and New York Fresh Fest, circa 1980-1984, and spanning the next two decades, Rap Tees includes rare shirst from a wide selection of the who's who of the business including: Public Enemy, Boogie Down Productions, Beastie Boys, Eric B and Rakim, Wu Tang Clan, Jay Z, Nas, EPMD, and many, many more. Rap Tees bookends the golden age of rap with unique street-corner memorial shirts commemorating the deaths of The Notorious B.I.G. and Tupac Shakur.
Unlike typical rock and roll shirts, hip hop tees were often made in extremely limited quantities. The elusive concert, promotional, and bootleg tees included in this book are nearly impossible to find on the open market. Only DJ Ross One could track down these gems for you in this one-of-a-kind book, making Rap Tees the consummate guide for these unique pieces of music history.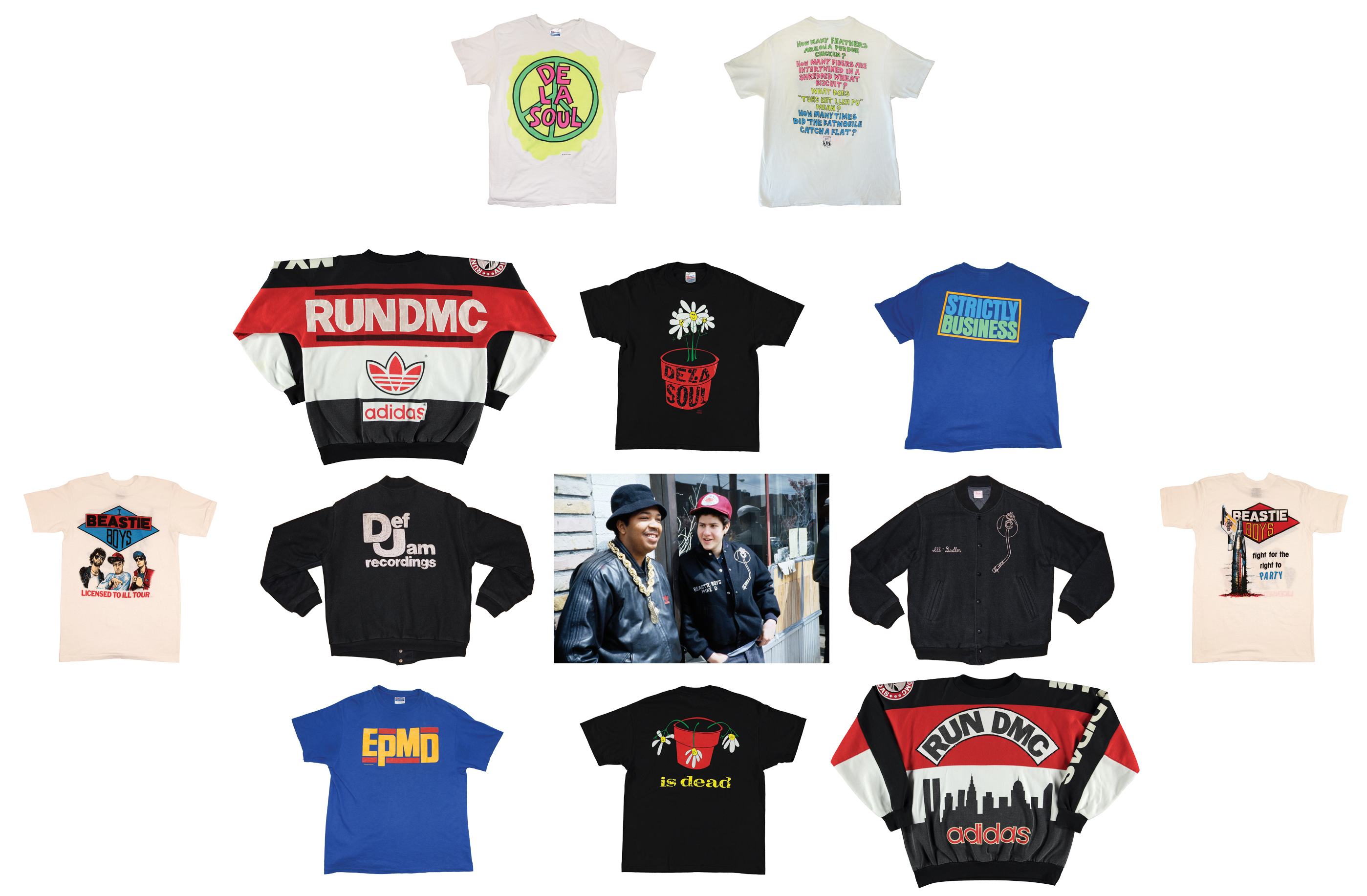 Ross Schwartzman (aka DJ Ross One) is a world-remowned DJ and collector of all things hip hop. As a DJ, he lives between New York City and Miami, and he travels constantly to play the leading nightclubs in teh United States and abroad. He was recently signed to Jay Z's Roc Nation Management. A self-proclaimed "rap nerd," Ross has been collecting hip hop ephemera and memorabilia since he was 15, whether it's classic boomboxes, rare records, zines, early hip hop flyers, or t-shirts. His passion for collecting has led him to accumulate some of the coolest rap-related items in the world (in his humble opinion).
A partial preview is available by clicking here: Rap Tees
Design / Fashion / Hip-Hop
Hardcover, 9.5 x 7.5 inches, 276 pages
ISBN: 978-1-57687-775-3, $35.00 US/CAN
High-res scans to your specification are available upon request; scanning from the book or lifting images from the mechanical file are strictly prohibited. Mandatory credit line: From Rap Tees by DJ Ross One, published by powerHouse Books.
For more information, please contact:
Miranda Wonder, Publicist
powerHouse Books, 37 Main Street, Brooklyn, NY 11201
Tel: 212-604-9074 x118, Fax: 212-366-5247, email: miranda@powerHousebooks.com
Facebook | Tumblr | Twitter | Instagram

© Copyright 2015 powerHouse Books