FOR IMMEDIATE RELEASE:
powerHouse Books is pleased to announce the December 2018 release of
Leonard Bernstein 100:
The Masters Photograph the Maestro
by Steve J. Sherman with Jamie Bernstein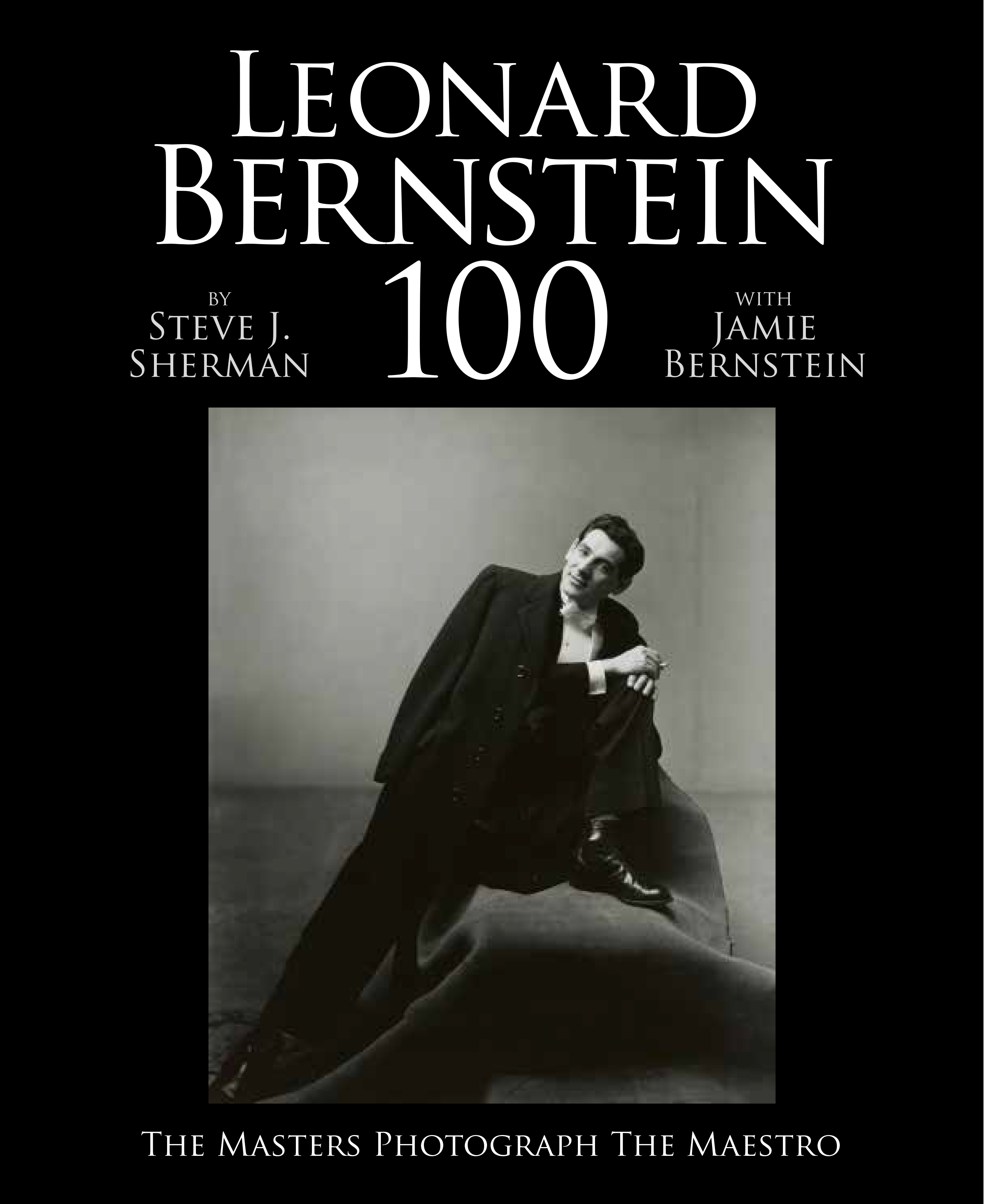 Leonard Bernstein is internationally renowned as one of the greatest conductors, composers, musical inspirations, and creative minds of our time. He is also legendary for his extreme passion, raw charisma, and powerful convictions, with a brash, insatiable lust for life that became etched more clearly into the lines of his face with each passing year.
As with many celebrities, Leonard Bernstein was constantly being photographed, but unlike most, he was photographed by some of the greatest visual masters of the 20th century, including Richard Avedon, Henri Cartier-Bresson, Bruce Davidson, Alfred Eisenstaedt, Ken Heyman, Yousuf Karsh, Stanley Kubrick, Gjon Mili, Arnold Newman, Ruth Orkin, Gordon Parks, Irving Penn, and W. Eugene Smith.
To mark his centennial, curator and photographer Steve J. Sherman, along with Jamie Bernstein, Leonard's eldest daughter, present this remarkable collection of 100 iconic images, which tell the Maestro's life story through the unique vantage point of these image-makers and their revelatory (and sometimes never-before-seen) photographs.
A foreword by Bernstein's three children, along with a selection of Bernstein's handwritten music sketches, letters, speeches, and poems, further enhances this intimate journey into the life of an artist who changed the face of the 20th century.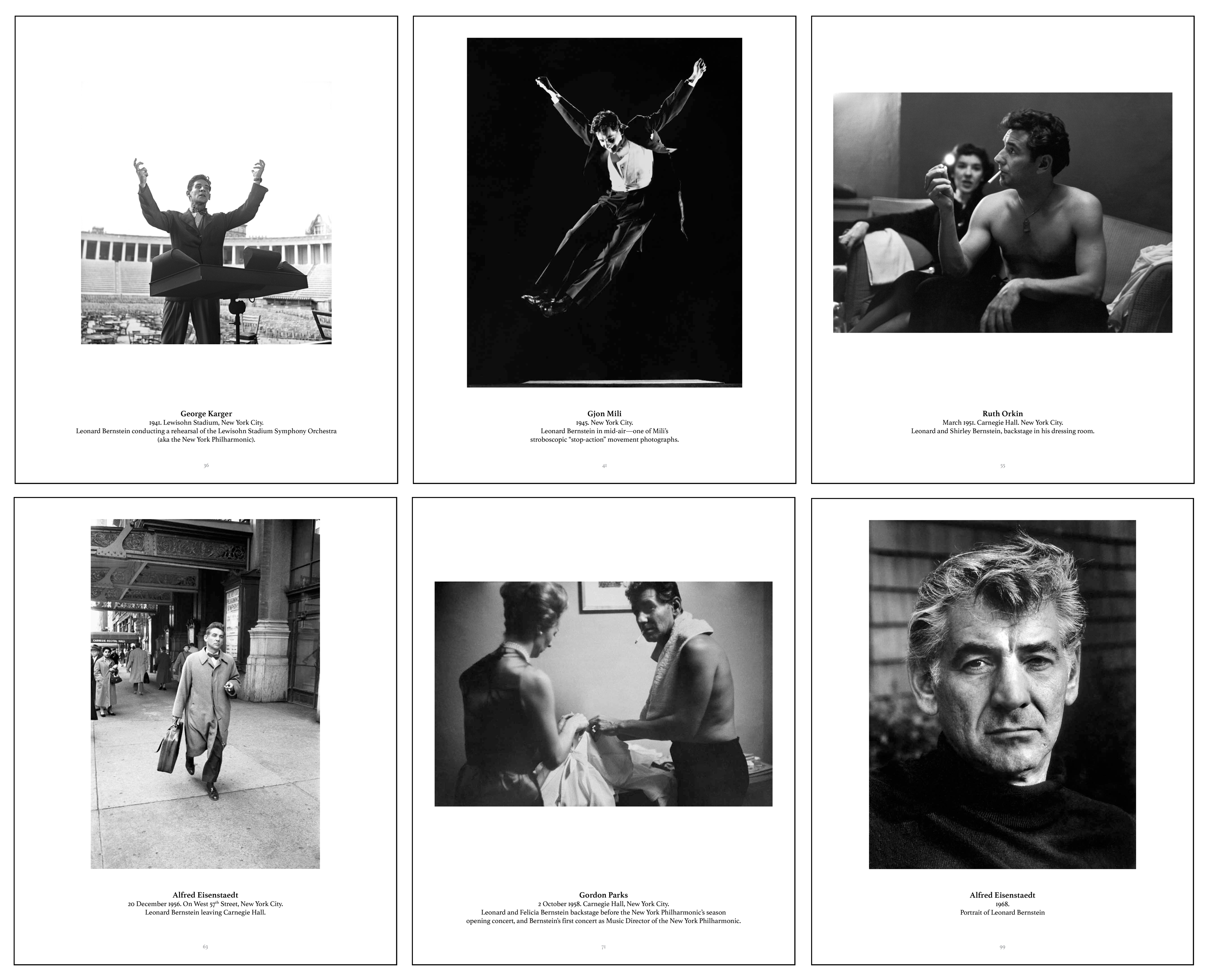 Photographs by: Top Row (Left to Right): George Karger, 1941. Gjon Mili, 1945. Ruth Orkin, March 1951. Photographs by: Bottom Row (Left to Right): Alfred Eisenstaedt, 1956. Gordon Parks, 1958. Alfred Eisenstaedt, 1968.
Jamie Bernstein is a writer, broadcaster, filmmaker, and concert narrator. In addition to writing her many articles and concert narrations, Jamie travels extensively, speaking about music as well as about her father, Leonard Bernstein. Jamie's Crescendo: the Power of Music film documentary, has won numerous prizes, and is now viewable on Netflix. Jamie's memoir, Famous Father Girl, was published by HarperCollins in June of 2018. More about Jamie's multifaceted life can be found on her website: www.jamiebernstein.net.

Steve J. Sherman is a photographer, concert producer, and activist. As a photographer in the performing arts since 1983, he is widely recognized for his longterm association with Carnegie Hall and The New York Times. His photos have been featured in and on countless publications, books, recordings, TV documentaries, and in two feature films, and exhibited in museums, concert halls, and galleries worldwide. His acclaimed coffee-table book Leonard Bernstein at Work: His Final Years 1984-1990 (Amadeus Press, 2010) features all his own photography, and he is proud to now feature other people's photography in this, his second book. www.stevejsherman.com.
High-res scans to your specification are available upon request; scanning from the book or lifting images from the mechanical file are strictly prohibited. Mandatory credit line: From Leonard Bernstein 100 by Steve J. Sherman with Jamie Bernstein, published by powerHouse Books.