FOR IMMEDIATE RELEASE:
powerHouse Books is pleased to announce the February 2016 release of
Rebirth of the Cool:
Discovering the Art of Robert James Campbell
By Jessica Ferber
Foreword by Marc Myers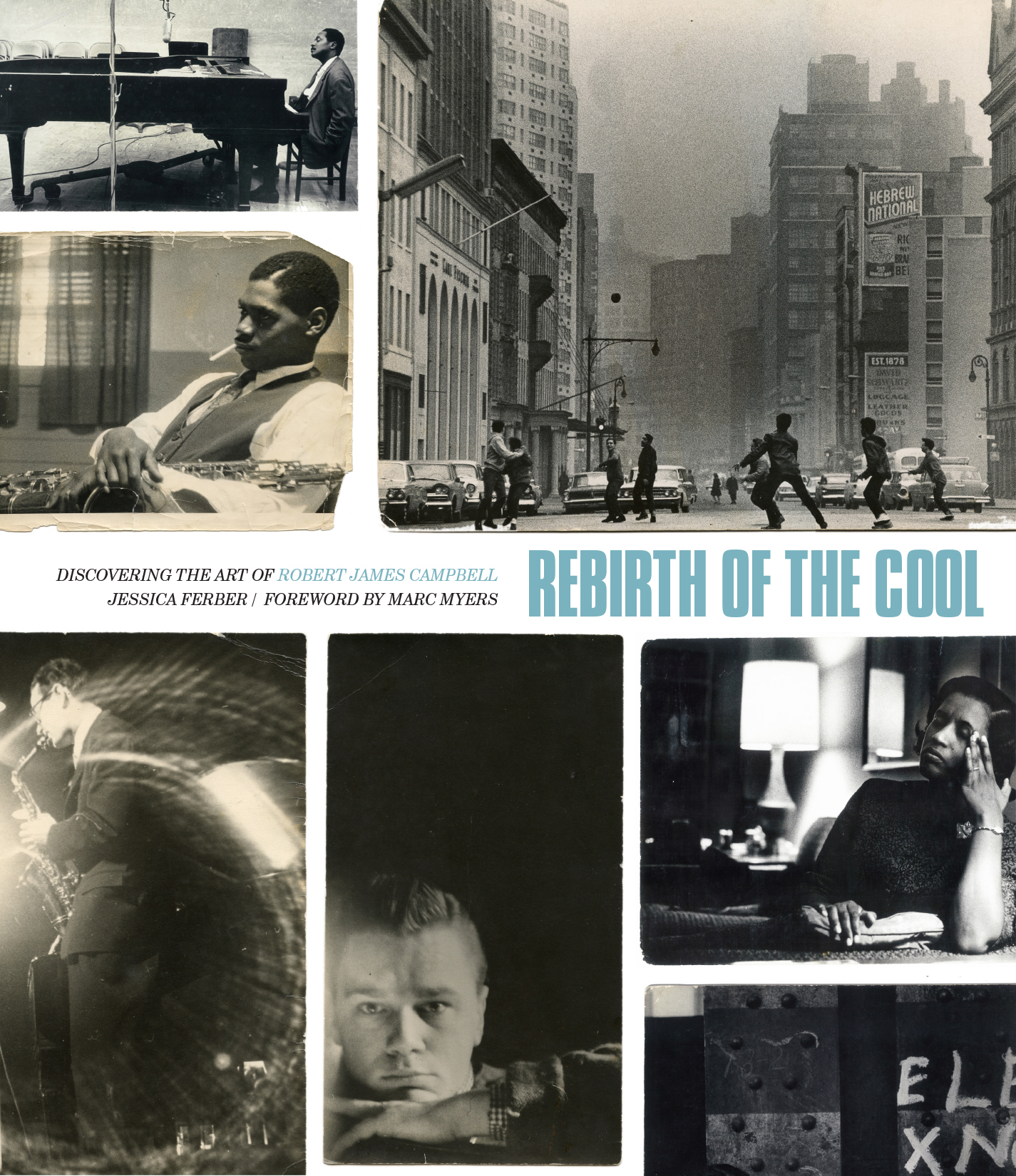 Rebirth of the Cool: Discovering the Art of Robert James Campbell is the remarkable and against-all-odds discovery of a distinctly talented and passionate photographer who lost everything at the very height of his career. An inspiration for Chris Bohjalian's best-selling novel, The Double Bind, Robert James Campbell's life story and never-before-seen photographs are brought to life in Rebirth of the Cool. This true account of uncovering Campbell's tumultuous life and forgotten archive is narrated by the unlikely author, photography student, Jessica Ferber.
Rebirth of the Cool is a story born from tragedy; Campbell, once a wildly talented artist, but wrought by mental demons, financial hardship, and health failure, had to give up his passionate work at what should have been the prime years of his career. Campbell left New York for LA and then disappeared into New England with little hope, but resolute to keep and care for his art he managed to diligently transport his negatives and images with him throughout his turbulent life, and ultimately into homelessness. Campbell ultimately passed away in a homeless shelter in Burlington, Vermont in 2002 and his identity as an esteemed photojournalist for The Village Voice and Downbeat Magazine, would only be revealed later by Ferber through years of painstaking research.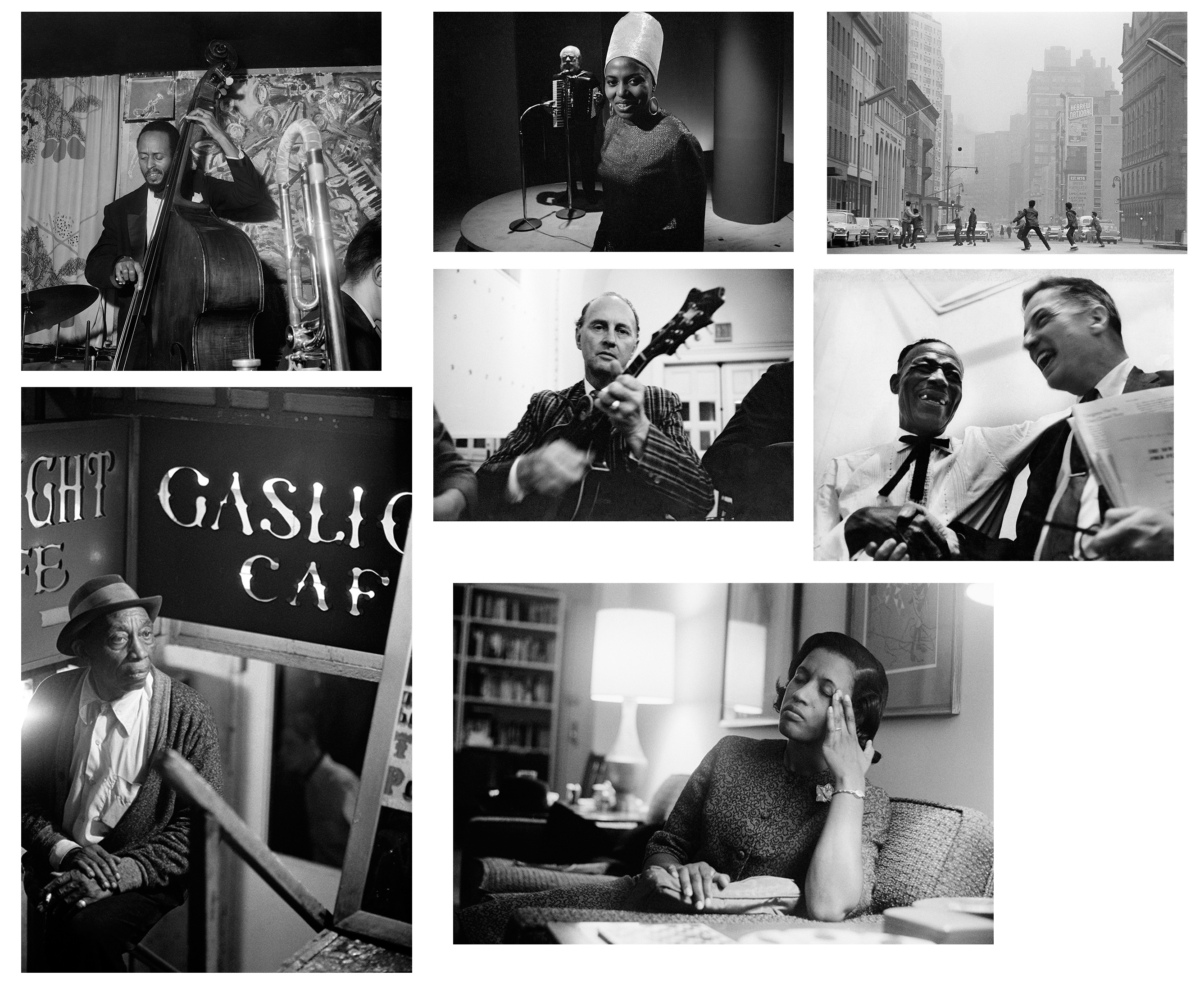 At the apex of his photographic career Campbell captured the likes of John Coltrane, The Modern Jazz Quartet, Philly Joe Jones, Count Basie, Bud Powell, Richie Havens, Chuck Berry, and more. Shot onstage and off, the intimacy of the photos is moving and prescient. Rebirth of the Cool collects the best of Campbell's work, shot at legendary clubs like Birdland, The Village Vanguard, and The Gaslight Café, as well as street photography, international work from his time spent in Germany, and tour photography. The era in which Campbell photographed was brief and precious, and the content he left behind represents a time capsule--a rebirth and regeneration--of a moment that was flashpoint for the culture and heritage of New York, and the nation as a whole.
Robert James Campbell was born in New York City in 1936, but spent most of his childhood in Vermont and New Hampshire. He took up photography at a very young age, and music soon after. He spent time in the army in the 50s and as the proprietor of a coffeehouse featuring music and art in the early 60s before moving to New York and beginning his photography career in earnest. By the early 70s he had left New York for good, along with his career. Battling mental illness aggravated by his mother's death, and his own stroke, he began living in a homeless shelter in Burlington in 1995 where he passed away in 2002.
Jessica Ferber was born and raised in New York. She has been the sole researcher and curator of Robert James Campbell's life and photography since her graduation from the University of Vermont in 2002. With a BFA in Sociology and Fine Art, she relocated to The Big Island of Hawaii in 2007 to run her own portrait photography company, Apropos Imagery. She now resides in Portland, Oregon, where she continues to promote Campbell's work.
A partial preview is available by clicking here: Rebirth of the Cool
Photography / Jazz / Music
Hardcover, 9.5 x 11 inches, 144 pages
ISBN: 978-1-57687-762-3, $40.00 US/CAN
High-res scans to your specification are available upon request; scanning from the book or lifting images from the mechanical file are strictly prohibited. Mandatory credit line: From Rebirth of Cool by Jessica Ferber, published by powerHouse Books.
For more information, please contact:
Wes Del Val
powerHouse Books, 37 Main Street, Brooklyn, NY 11201
Tel: 212-604-9074 x118, Fax: 212-366-5247, email: publicity@powerHousebooks.com
Facebook | Tumblr | Twitter | Instagram

© Copyright 2015 powerHouse Books

View web version
Unsubscribe here